It takes a special type of dog to walk into the American Kennel Club (AKC) and be recognized. The premier dog-breeding association in the U.S. has been an exclusive who's who of dog breeds since it was organized in 1884, and it started the new year by adding two more to their list. The American hairless terrier and the sloughi (pronounced SLOO-ghee) have joined the largest purebred dog registry in the world, bringing the total number of recognized breeds up to 189.
The road to recognition isn't without curves and hurdles. The AKC is like a club of clubs, first requiring an organized national breed club for each specific dog breed. From there, the club must have a minimum of 100 active members, at least 300 dogs with a three-generation pedigree, and have those dogs and members in at least 20 different states. After all that, they might be accepted to the Miscellaneous Class, where the breed will spend anywhere from one to three years while the AKC checks up on the club to ensure it is adhering to the above requirements. Finally, a dog breed might then make it onto the AKC registry.
Sloughi
The sloughi (pictured above) is an ancient breed from North Africa that was bred for hunting jackals, gazelles, hares, and wild boar. Despite its recognition by the AKC, says Erika Walsh, vice president of the American Sloughi Association, the breed is still relatively rare in the U.S., and it is unlikely that sloughis will ever become one of the more popular recognized breeds. 
"The sloughi is not suited for everyone," Walsh says. "They need ample exercise on a daily basis, and they have sensitive temperaments that are not suited to heavy-handed training methods."
Ronald Pierson, a sloughi breeder in California, has seen increased interest in the breed. However, because of the sloughi's temperament, he cautions that people need to do the proper research before purchasing one. "Sloughis develop a close relationship with their owners, and are fiercely allegiant," Pierson says. "They are sensitive to you and how you treat them. They love to run and play, but they also like a warm, soft bed, preferably your bed or a couch."
The AKC describes them as "reserved, graceful, and noble."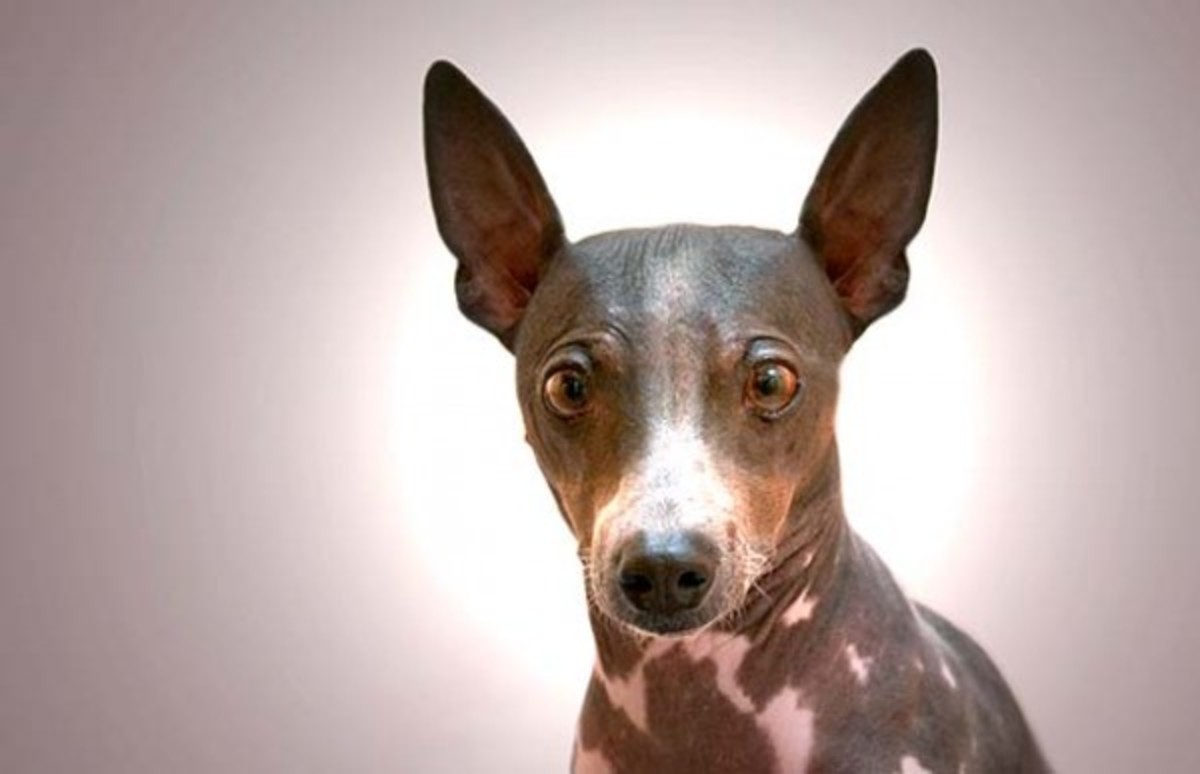 (Photograph by Alamy)
American Hairless Terrier
The American hairless terrier came about from an accident, says Ryan Pingel, vice president of the American Hairless Terrier Club of America. A hairless pup was born into a litter of rat terriers back in the 1970s, and the look caught on.
"They are a great all-around dog who is intelligent, trainable, easily bonds to a family, and comes in a non-shedding, flea-and-tick-free variety," Pingel says.
The small size (up to 25 pounds) paired with a medium-high energy level and terrier intelligence makes the breed adept at performance events. And don't be surprised when one chases and barks after rodents, lizards, and squirrels on the daily walk.
Hairless breeds have been increasing in popularity because they are described as hypoallergenic, and the American hairless terrier is the first hairless breed to come from the U.S. Pingel asserts that there is no such thing as a completely hypoallergenic breed, yet, like other hairless breeds, the American hairless terrier is a better answer for allergic individuals who still want man's best friend.
The AKC sums the breed up as, "energetic, alert, and curious."
For access to exclusive gear videos, celebrity interviews, and more, subscribe on YouTube!