While the culture around snowboarding and skiing has long been socially progressive — look no further than the support given to Gus Kenworthy when he announced he was gay or the coalition of skiers and snowboarders working with POW to fight climate change — the same may not be said about the sports' ideas surrounding self-preservation.
Though roughly 80 percent of snowboarders and skiers today wear helmets, that number is almost triple the amount that wore them in 2003, according to statistics compiled by National Ski Areas Association.
Comparatively, the website Helmets.org reports the percentage of cyclists who wore helmets in 1998 was twice the percentage of skiers and snowboarders wearing them in 2003.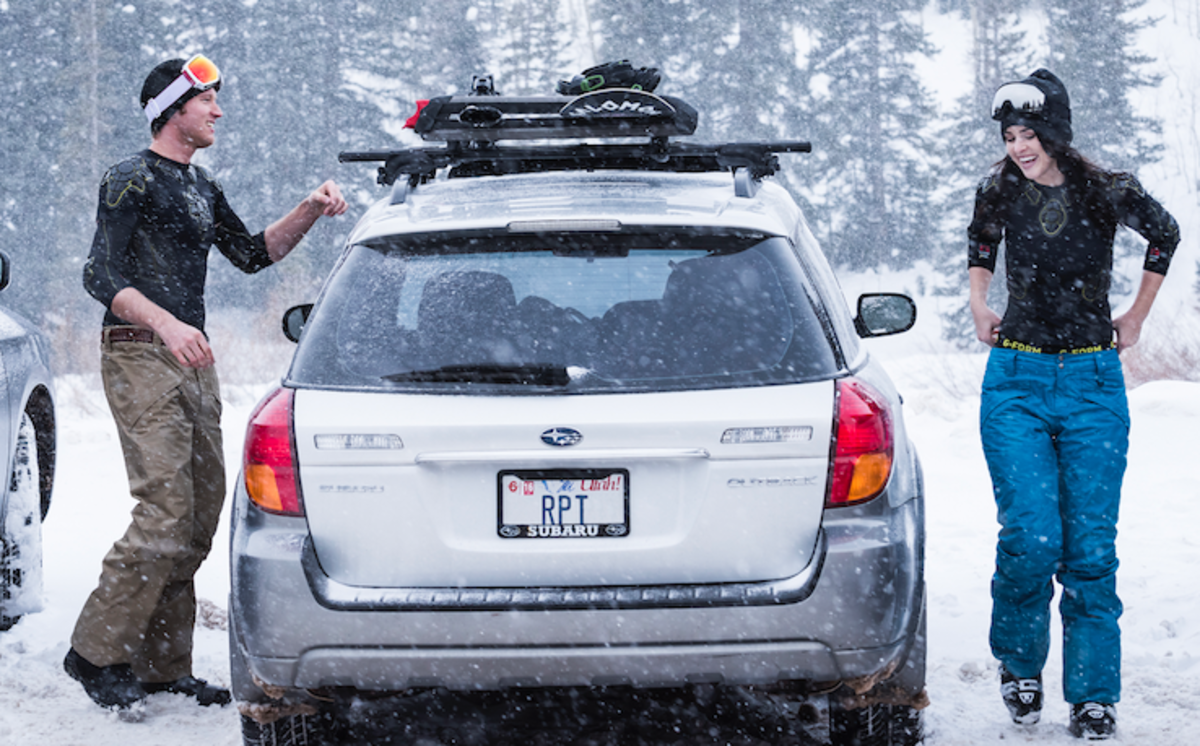 And much like the two sports' hesitance to take to helmet usage, the sport has been similarly slow to embrace impact protection technology. But slowly, that's starting to change.
"I think it's inevitable that we'll start to see more skiers and snowboarders embrace impact protection technology," pro skier Julian Carr told GrindTV. "I mean, look at dirt bikers and snowmobilers. Every snowmobiler you see wears full body armor because they're riding at high speeds through trees and other obstacles and whatnot."
"Well the risks are the same in skiing and snowboarding," Carr continued. "You're riding through trees all the time. You're constantly encountering dangerous obstacles. The risk is the exact same."
Carr is uniquely qualified to discuss the risks involved with skiing: He hits some of the biggest jumps in the sport, and holds two separate world records for sending cliffs taller than anyone else.
He is also among a group of elite skiers and snowboarders including Olympian Maggie Voisin and freeskier Lynsey Dyer who recently gave their stamp of approval to the Rhode Island-based impact protection brand G-Form which makes padded compression gear to help keep athletes safe in the field.
The company was founded in 2010 and has been in the business of building discrete, pliable padding to protect everyone from baseball players to BMX riders. The company's pads are infused with something known as "non-Newtonian foam."
Basically what that means is that the pads stay soft and pliable until you wipeout hard, at which point the the non-Newtonian foam instantly tenses up and forms a protective padding. And Carr swears by its efficacy.
"I think anyone that's an action sports enthusiast should be interested in anything that doesn't limit your range of motion and still protects you," Carr told GrindTV. "For me it's a no-brainer. It's the same as layering, but it's functional."
"And beyond its physical protection it gives you a peace of mind wearing the gear," Carr continued. "If I'm wearing it and scoping out an air, it just gives me that much more confidence."
Carr says he's been utilizing impact protection for the entirety of his pro career, but that the rest of the industry has been slow to pick it up. Now, with how seamlessly impact protection can be integrated into compression gear he reckons it will take off soon.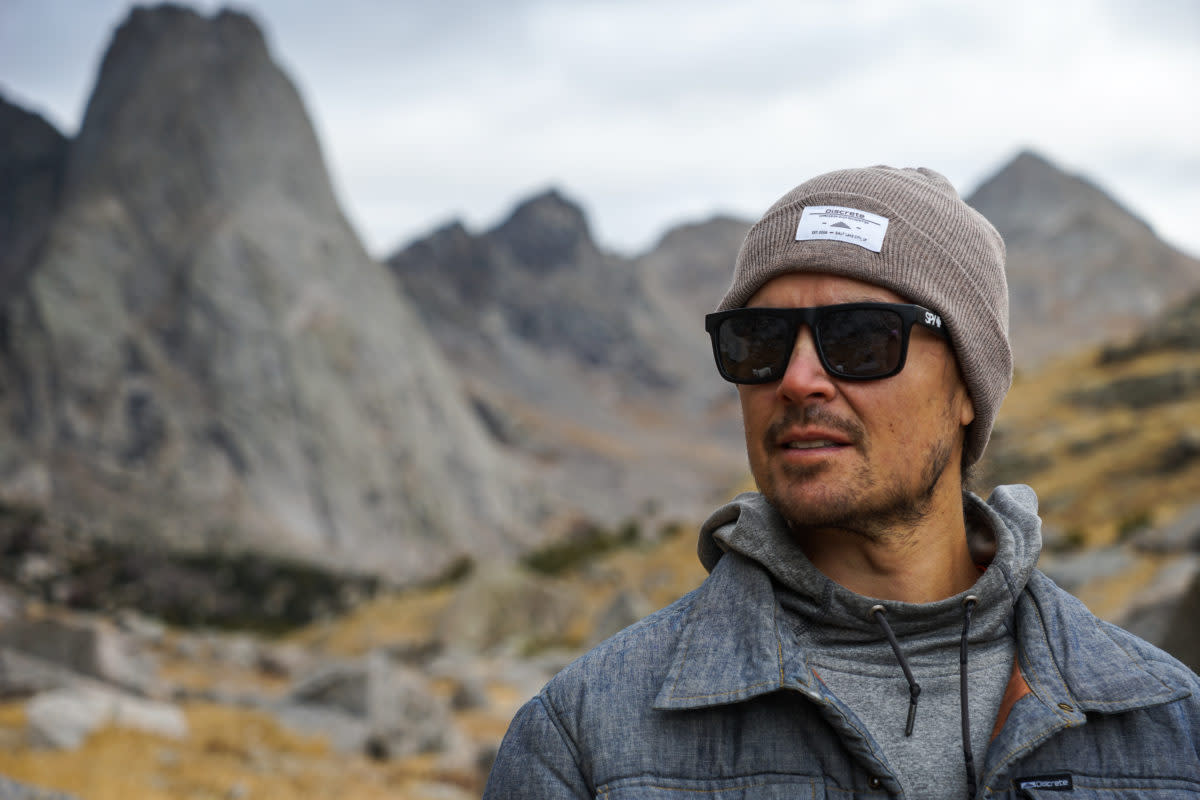 "I'd say probably about 15 percent of pros utilize it, but that's just 'cause we're slow to the uptake," Carr said. "But the technology is there where the padding still allows you full range of motion, and I feel like added protection is something we can get behind universally."
As Carr mentions, impact protection gear is something that is universally beneficial, not just to pros sending 100-foot cliffs. Even if you're just a weekend warrior riding at your local resort, there's really no reason not to get behind it.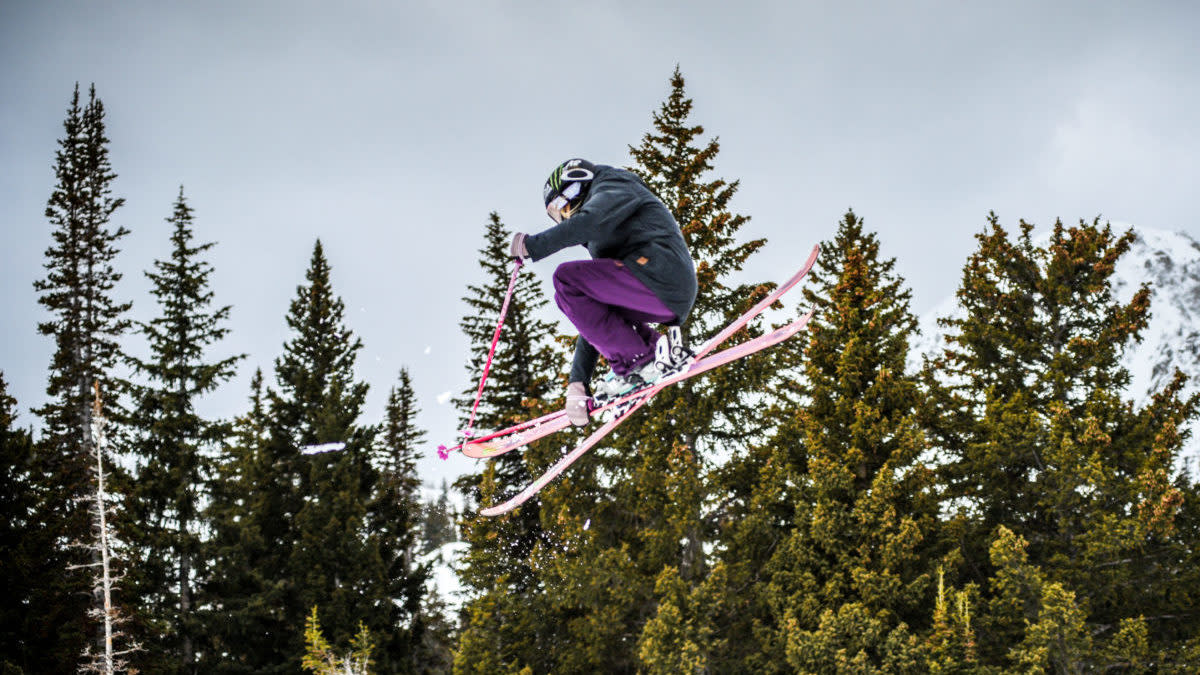 "So, when I was younger I sort of wore back protectors and whatnot, but as I got older I stopped wearing them," Olympic freeskier Maggie Voisin told GrindTV. "After a few years went by, I decided to get back into it again, because as an athlete you want to find every way to push yourself."
Voisin's competitive prowess and injury history gives her extra reason to support the use of impact protection: At only 18 years old, she's recently medaled at Dew Tour and the Grand Prix at Mammoth and will be headed to the Olympics in 2018 to represent the United States.
She has also, however, suffered a torn ACL and broken leg in the past three years.
"I broke my ankle back in February of 2014, and in my first event back on snow I tore my ACL," Voisin told GrindTV. "As an athlete I've had a lot of injuries at a young age, and realized if I want to be doing this for a long time and doing it well I need to take care of my body."
"What that means is being smart on the hill, and protecting your body from the kind of crashes that can shorten your time on the snow," Voisin continued. "The biggest part of skiing and progressing is that it takes skiing and being on the hill every day as much as you can. So if you can avoid some of the nagging injuries that keep you off the mountain for a week or two at a time, you should do everything you can to do that. Regardless of your skill level."
For access to exclusive gear videos, celebrity interviews, and more, subscribe on YouTube!