In the current movie climate, it seems impossible to think beyond Star Wars, but by all indications there's plenty of good cinema to look forward to after Episode VII lands in theatres. Though the 2016 slate looks crowded with superhero pictures and action sequels, the talents associated with those projects on both sides of the camera continue to elevate the material. There are also some long-awaited franchise comebacks from the likes of Matt Damon's Jason Bourne and Tom Hanks' Robert Langdon, but it isn't all about repurposed material. Original offerings by the Coen Brothers, and a long awaited passion project by Martin Scorsese (seen on this same list last year) will be highlights come Oscar season. So if you take all of this, and add one very promising batch of based-on-a-true-story projects, there's going to be a lot of good reasons to visit your local multiplex this year.
13 Hours
January 15, 2016
Regardless of any preconceived opinions you may have for Michael Bay, it's hard not to get amped about the director's next action thriller, based on the actual events surrounding the Benghazi attacks in 2012, especially after Bay dropped one hell of a testosterone-fueled trailer. Based on the novelization by Mitchell Zuckoff, the film features some of the best young male talent in Hollywood as the six American security operators who went way beyond the call of duty when terrorists attacked a U.S. compound full of defenseless government workers.
The Finest Hours
January 29, 2016
More than 60 year later, the Pendleton Rescue is still thought to be the most daring small boat recovery by members of the U.S. Coast Guard. It all took place in 1952 when four brave Massachusetts servicemen rode out against the raging ocean to save the crews of two tankers split by a severe "Nor'easter." Now Disney brings the heroic event to screens everywhere, featuring a power-packed cast including Chris Pine, Eric Bana, Ben Foster, and Casey Affleck. If the trailer is any indication, this gripping adventure will be worthy of an IMAX splurge. 
Hail, Caeser!
February 5, 2016
The Coen Brothers are Oscar-winning master filmmakers, with a track record that includes The Big Lebowski, Fargo, and No Country for Old Men. Early trailers suggest the duo's latest effort, Hail, Caesar!, isn't likely to disappoint, either. George Clooney, Josh Brolin, Ralph Fiennes, Jonah Hill, Scarlett Johansson, and Channing Tatum starring in a 1950s-set goofy comedy about the era of Hollywood fixers? We're in.
Deadpool
February 12, 2016
Ryan Reynolds has fought a long, hard battle with Hollywood to bring an authentic interpretation of Marvel's favorite antihero to the screen. It seems he's finally succeeded. Fan anticipation reached astronomical levels, and  the film's trailer during San Diego Comic Con brought Hall H to such a fever pitch that they had to play it twice to calm the masses. Though a room full of admirers isn't exactly the most biased audience, Deadpool looks to deliver on the comic character's tradition of blood and wisecracks, making for some exciting cinema.
Batman v Superman: Dawn of Justice
March 25, 2016
"Tell me… do you bleed? You will." The situation looks very bleak for the Man of Steel in Zach Snyder's latest installment to the DC universe, which has been played nearly 50 million times since being uploaded by Warner Bros (on the official channel alone). It seems like just yesterday the universe collectively guffawed at the announcement that Ben Affleck would be playing Batman, but as the seasons have changed, so have opinions. Now not only is Batman v Superman highly anticipated, but so is a new standalone movie starring Affleck as The Dark Knight.
Barbershop: The Next Cut
April 15, 2016
Following his success as producer and subject of this year's break-out hit Straight Outta Compton, former N.W.A. rapper Ice Cube returns to the barbershop a decade after the last installment. Time has passed and the crew realizes that street violence in their neighborhood has escalated, so they decide to do something about it. The original cast unites, resulting in the usual skewering of culture, like the phrase "on fleek", one punch line at a time. Cube also brings the barbershop out of the dark ages with a welcome batch of new female faces, including pop diva Nicki Minaj.
Captain America: Civil War
May 6, 2016
For everyone who says that there are too many Avengers movies, there's an exponentially greater amount of people demanding more, which is probably why the trailer racked up a record-breaking 61 million views in just 24 hours. Civil War looks to be one of the most dramatic entries of the series, setting fan favorites Iron Man and Captain America head-to-head in battle. The movie is also rumored to include the first appearance of Marvel's new Spider-Man, played by Tom Holland.
Snowden
May 13, 2016
Edward Snowden's decision to leak thousands of classified government documents earned him a place in whistleblowing infamy. It was an incredibly polarizing moment in our country's history, splitting the public into those who supported what he did and those who thought the former CIA employee a traitor, which makes it the perfect source material for arguably the world's most provocative director, Oliver Stone. Leading man Joseph Gordon-Levitt took his role so seriously that he took a secret flight to Russia to meet Snowden before filming.
Finding Dory
June 17, 2016
Twelve years after a ragtag group of sea creatures banded together on an incredible adventure to save a kidnapped clownfish named Nemo, we get another look at the colorful characters below the surface. Director Andrew Stanton returns, this time crafting a tale around Dory, the amnesiac fish voiced by Ellen DeGeneres. Nobody has a better track record than Disney's Pixar, so Finding Dory looks to be another movie to make you smile with a tear in your eye.
Ghostbusters
July 15, 2016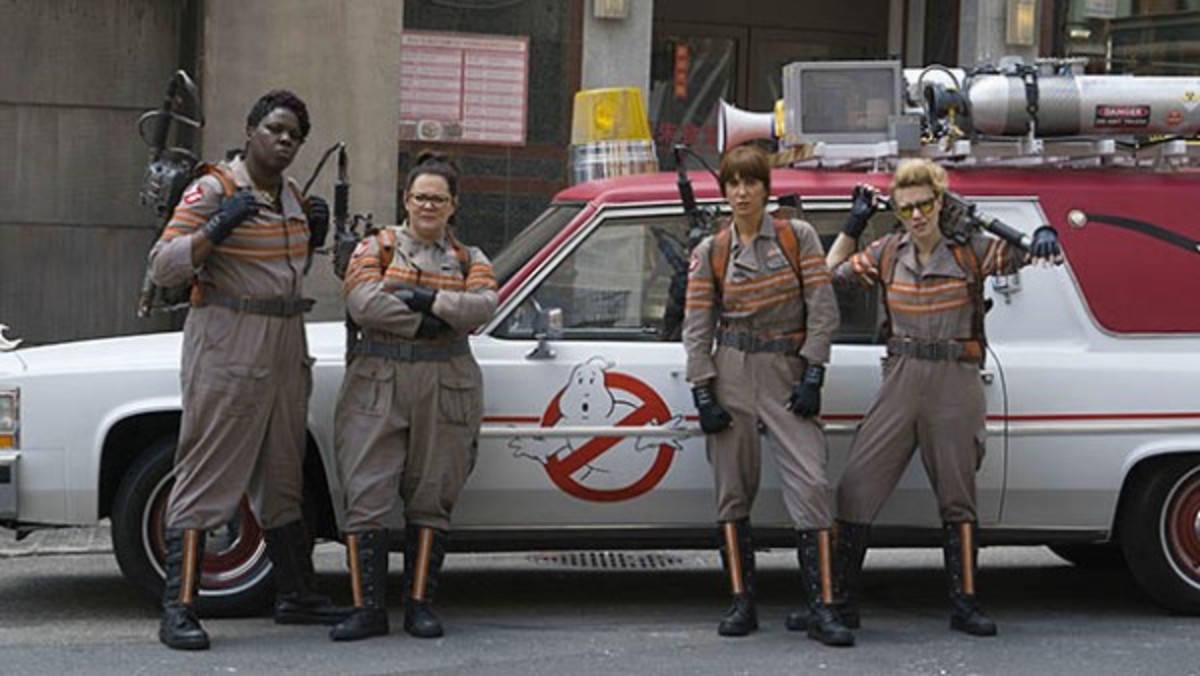 Paul Feig
Fans of the original 1980s supernatural comedy hotly anticipated a reunion of the cast for one last onscreen bust, but that became impossible with the passing of Harold Ramis in 2014. But franchise is far from abandoned, with a number of Ghostbuster films on the slate. The first is led by Bridesmaids director Paul Feig and stars four of the most hilarious women on the planet: Kristen Wiig, Melissa McCarthy, Kate McKinnon, and Cecily Strong. Rumors also suggest that the three remaining original Ghostbusters, Dan Aykroyd, Ernie Hudson, and Bill Murray, also strap on their proton packs for a cameo.
La La Land
July 15, 2016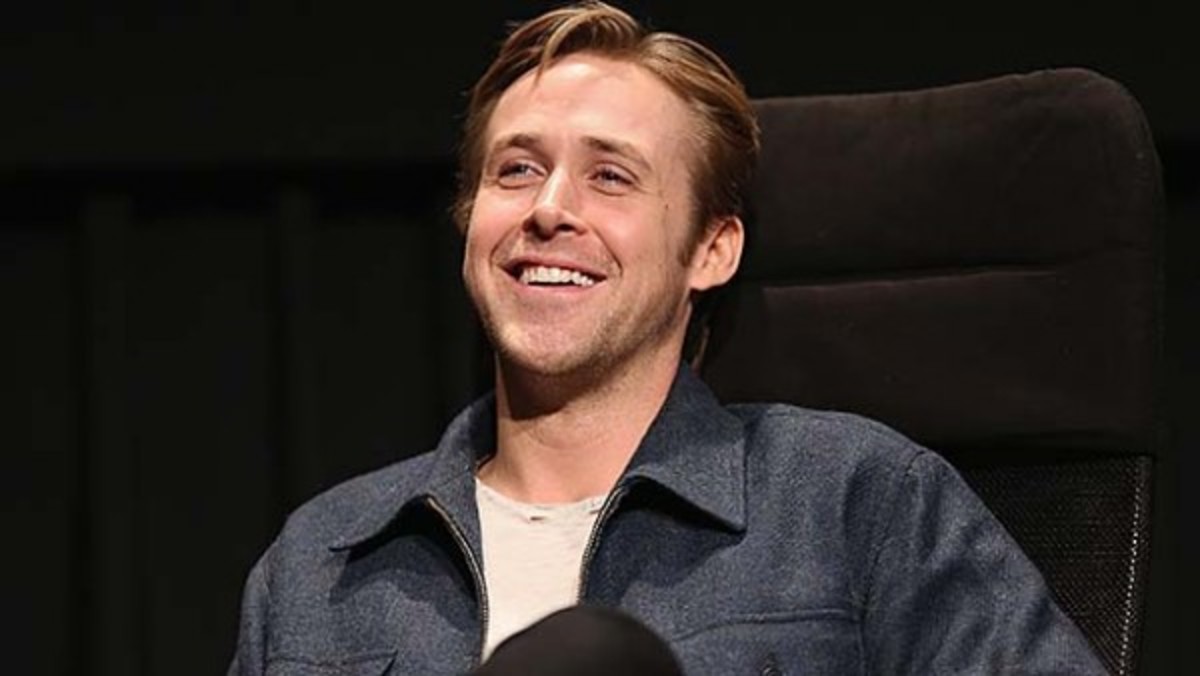 Getty Images
Whiplash was one of the most powerful films of 2014, winning three Oscars and making a star out of Miles Teller. Director Damien Chazelle returns to the world of song with La La Land, a modern take on the classic Hollywood romance, taking place in a heightened universe. Ryan Gosling and Emma Stone will be cutting a rug in the lead roles, both participating in intense rehearsals in preparation for the project, and Whiplash Oscar-winner J.K. Simmons plays the mysterious "Boss." 
Knights of the Roundtable
July 22, 2016
When you see "A Guy Ritchie Film" on the screen, you expect a few things: violence, wise cracks, fast edits, and snappy camera moves. Now the prolific director will do his re-imagining of the King Arthur legend, in what looks to be his largest production to date. Shot in North Wales, the film features Sons Of Anarchy star Charlie Hunnam in the titular role, with the potential to set up a franchise of films surrounding the medieval knight.
Suicide Squad
August 5, 2016
David Ayers, who directed Fury and End of Watch, has a knack for capturing imperfect characters, so it's fitting that he would be the right guy to make a movie about villains of the DC universe. The trailer was released after enough people pirated the footage from Comic Con, and the following footage proves Suicide Squad is going to be a murderously fun ride. The film stars Will Smith, Cara Delevingne, Joel Kinnaman, and Margot Robbie, but Jared Leto is getting special attention for his intense new portrayal of The Joker.
The Magnificent Seven
September 23, 2016
A remake of the iconic 1960s western starring Steve McQueen, Charles Bronson, and Yul Brynner sounds like sacrilege, but Training Day director Antoine Fuqua rounded up a group that holds an almost comparable amount of weight in this day and age: Chris Pratt, Denzel Washington, Vincent D'Onofrio, Matt Bomer, and Ethan Hawke. It pays to be pessimistic sometimes, but we can't help but get a little excited, especially with the rebirth of westerns, including The Hateful Eight and The Revenant.
Inferno
October 14, 2016
Ron Howard and Tom Hanks hit box office gold with The Da Vinci Code and Angels & Demons, despite a number of protests against the project by the Catholic Church. Now Hanks reprises his role as the globetrotting historian Robert Langdon from a script based on the latest installment to the book series by Dan Brown. Expect all the elements that made the previous films successful, like ancient conspiracies and thrilling chases, along with some exciting newcomers to the franchise including Felicity Jones, Omar Sy, and Ben Foster.
Assassin's Creed
December 21, 2016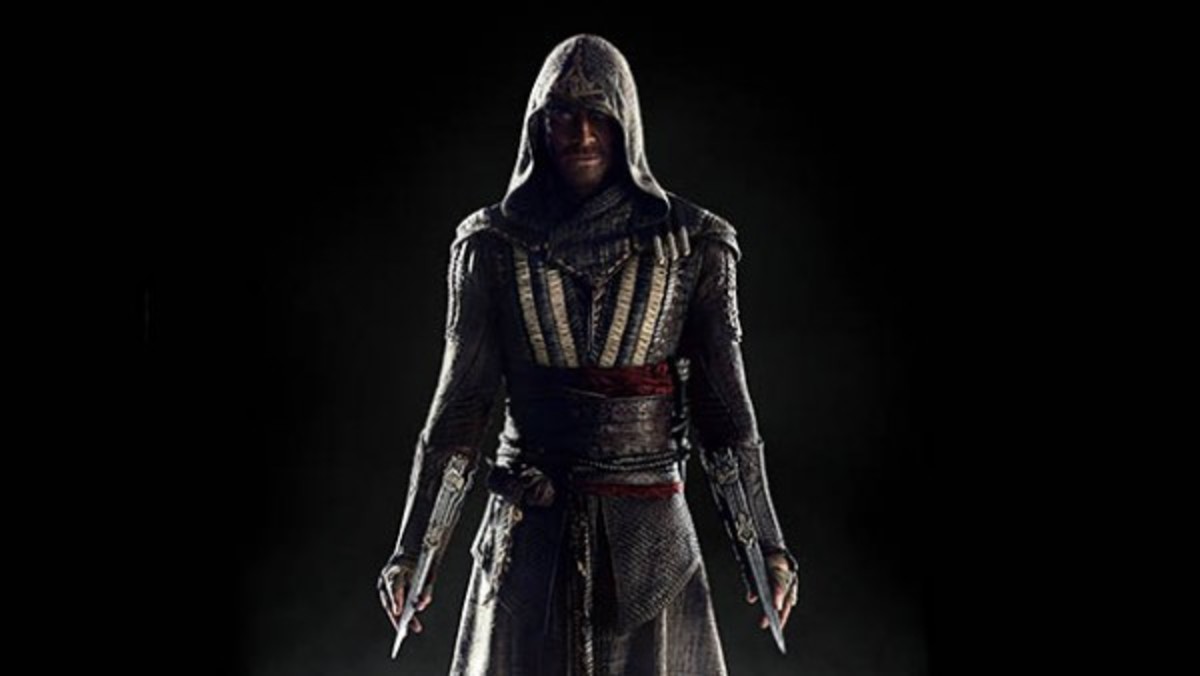 20th Century Fox
Movies based on video games are given a warranted bad wrap. All too often they're a transparent cash grab, but with nine installments behind the Assassin's Creed franchise and a rampant fan base, it seems like Ubisoft is working hard to do right by its customers. The first indication would be the casting of Michael Fassbender and Oscar winner Marion Cotillard as the leads, directed by Justin Kurzel, who recently finished Macbeth. There have been no clips or trailers released just yet, but photos of Fassbender in the cloak are convincing enough.
Silence
TBD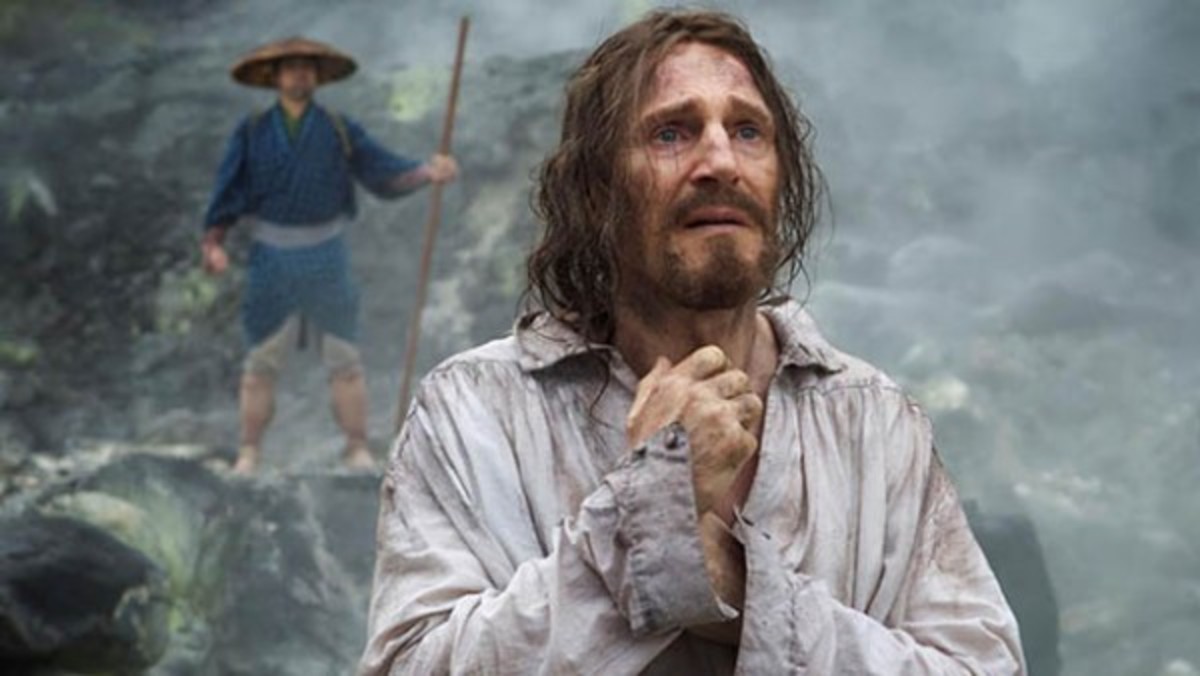 Paramount Pictures
Silence has been Martin Scorcese's passion project for the past decade, and everything about the upcoming historical drama suggests it will be worth the wait. Chronicling the plight of two Portuguese Jesuit priests who face violent persecution while journeying in Japan, trying to find their mentor, and spreading the teachings of Christianity along the way. Filmed in a remote location in Taiwan, Andrew Garfield, Adam Driver, and Liam Neeson all faced the elements and starvation to bring proper authenticity to the project.
War Machine
TBD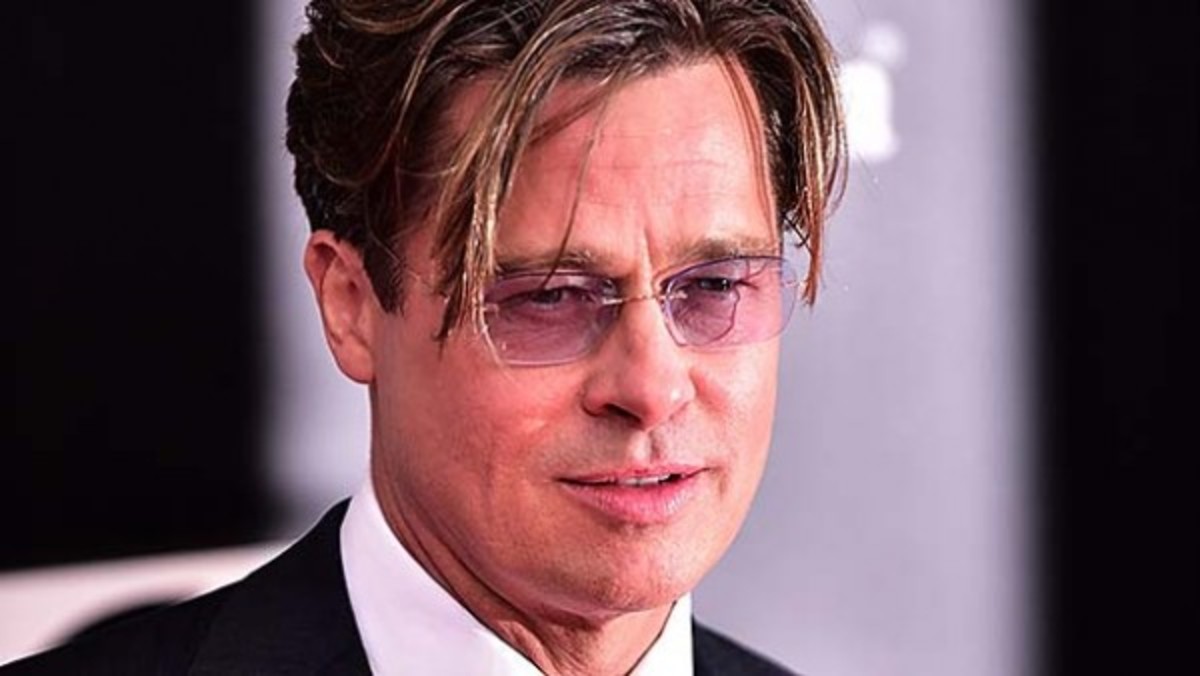 Getty Images
Netflix continues its provocative, original film slate with War Machine, a satirical comedy about America's fight in Afghanistan. Based on Michael Hastings's book The Operators, and led by The Rover director David Michod, the movie stars Brad Pitt as a character based on General Stanley A. McChrystal, former commanding general of international and U.S. forces. This is the largest investment Netflix has made in a feature film, but it's likely to pay off big. 
Sully
TBD
On January 15, 2009, US Airways Flight 1549 made an emergency water landing on New York's Hudson River after being struck by birds. Experts said that Captain Chesley Sullenburger likely saved all 155 of those on board with how he handled the situation, and the ordeal, named "Miracle on the Hudson," made Sully a national hero overnight. Now the incident is getting the silver screen treatment, with two-time Oscar winner Tom Hanks playing the title role, and Clint Eastwood directing. 
Nocturnal Animals
TBD
Nocturnal Animals marks menswear designer Tom Ford's second turn behind the film camera after releasing his Oscar-nominated debut, A Single Man, in 2009. He's chosen an idyllic situation, adapting the much-lauded novel Tony and Susan by Austin Wright. Expect to see beautiful shots of well-dressed players in the director's eponymous label, with the cast stacked with appropriately attractive people including Armie Hammer, Jake Gyllenhaal, Aaron Taylor-Johnson, Amy Adams, and Isla Fisher.
Untitled Fifth Bourne
TBD
While Jeremy Renner did an admirable job in his own installment of the series, fans have been waiting for Matt Damon's return to the action scene since he went dark after The Bourne Ultimatum in 2007. Bourne Identity director Paul Greengrass returns as well, and new photos from the movie's set show Damon back in super-spy shape and ready to bring the pain to some faceless government bad guys.
John Wick 2
TBD
Lionsgate
A lot of people didn't give the original John Wick a shot, but those who did were rewarded with one of the most exciting revenge quests in years. Directed by former stunt coordinators Chad Stahelski and David Leitch, the flick, which follows a man chopping down the mob after its members kill his beagle named Daisy, has achieved some well-deserved cult notoriety. It's now fair to say that many are counting down the days until the follow-up hits screens.
For access to exclusive gear videos, celebrity interviews, and more, subscribe on YouTube!