When we last caught up with filmmaker Dianne Whelan, she was just completing a summerlong canoe journey on the Lake Superior Water Trail, part of her multi-year epic to trace the length of the 14,900-mile Trans-Canada Trail. Whelan described her experience on Lake Superior, which included intimate encounters with local First Nations as well as long stretches of solo paddling in deep wilderness, as transformative.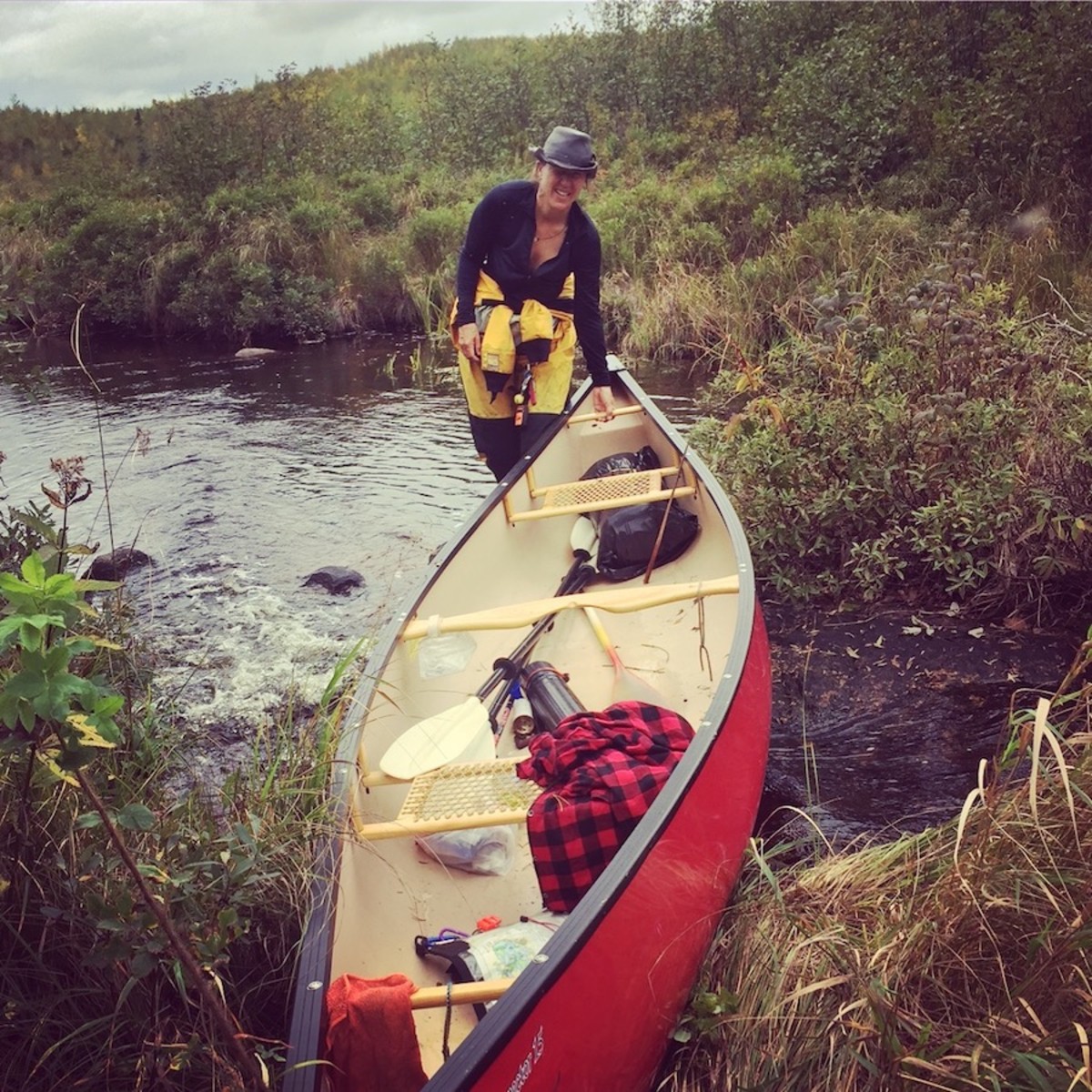 In the autumn, she continued on the Path of the Paddle, a 750-mile canoe route connecting the city of Thunder Bay, Ontario, to the Manitoba border, where the Trans-Canada Trail continues overland. Here, Whelan discovered adventure along with a profound sense of peace and contentment as she traveled by paddle and portage—the slow and timeless routines she reverently calls the "old way."
However, Whelan's travels ended earlier than expected when a November deep freeze locked the lake country of northwestern Ontario in ice. Now she's overwintering in Manitoba, processing video footage and preparing to return to the water as soon as spring arrives. "In the old way, people didn't travel in this kind of weather," says Whelan. "This was a time to mend gear, make art, and connect to community… I do intend to be faithful to the journey and to finish the trail. But I surrender also to nature, and to the wisdom of living with and not upon."
We caught up with Whelan to learn more about her autumn journey.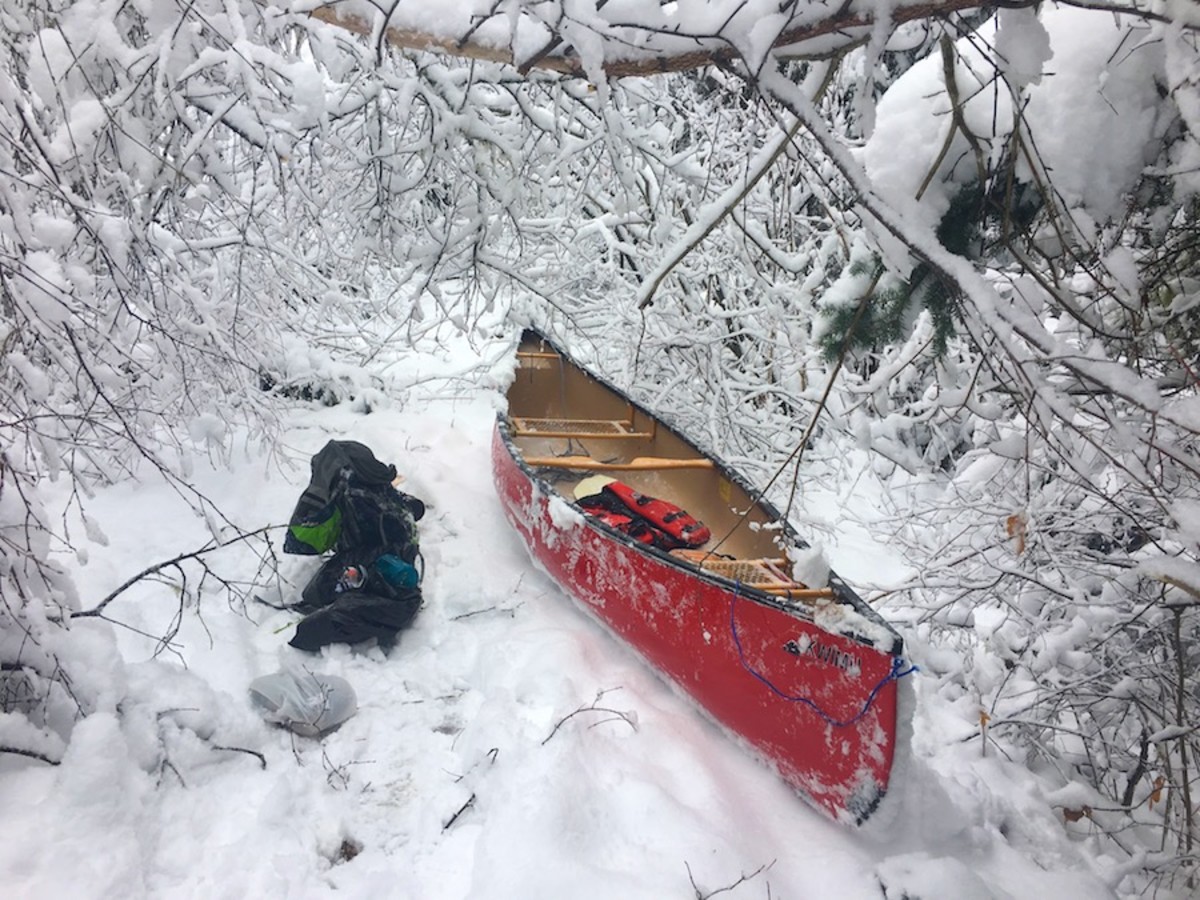 CanoeKayak.com: It was cool to see how charged you were with the energy and your experience on Lake Superior. Did things change much when you hit the Path of the Paddle water trail, west of Thunder Bay?
Dianne Whelan: After paddling mostly solo in Lake Superior for 1,000 kilometres (600 miles) I began paddling with different partners on Path of the Paddle until I was frozen off in November 2017, west of Atikokan [near Quetico Provincial Park]. With 195 portages the probability of an ankle sprain or broken bone increased. Having a friend to paddle with was the biggest shift. Path of the Paddle is comprised of six different segments. I was joined by three different women for three of the trails.
How would you describe this section of the Great Trail?
Spectacular, challenging, remote, a hidden gem, a story written on water. I once read paths are thick with the dead. Path of the Paddle is an ancient journey through time on a 7,000-year-old First Nation pathway…the spirit is the old way, and the only way is to paddle and portage. So for all the changes of the modern world, not much has changed paddling these rivers and lakes from Thunder Bay to Manitoba.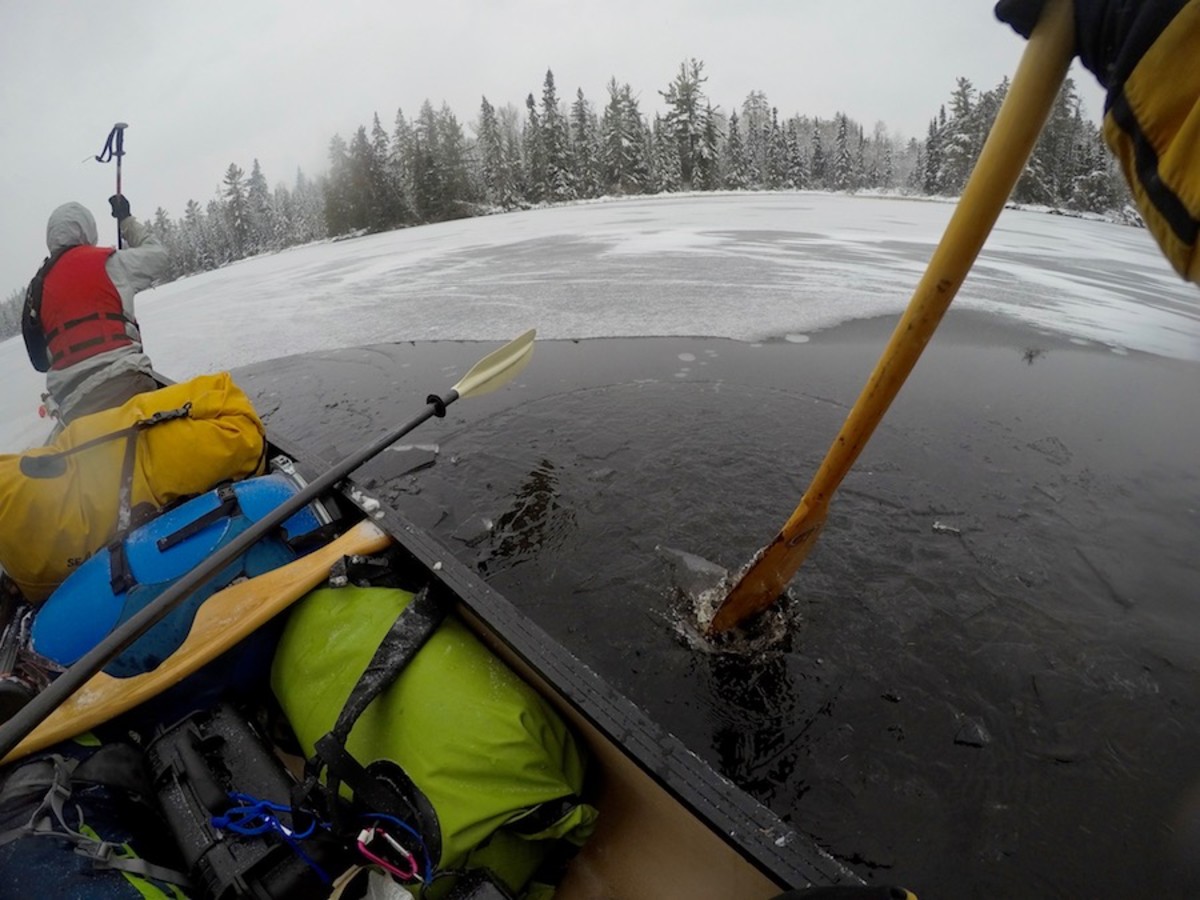 Do you have any specific advice to share with prospective paddlers on this section?
Get good paper topographical maps. There are lots of rocky rivers so I was happy I had a flat-bottom [Nova Craft 15-foot Prospector] canoe. Bring a hatchet. There is high probability of tree fall on the trail, in doing the trail you also have the great honor of helping to maintain it as those who have traveled before you. And if the surface of a lake looks like a thin layer of Saran Wrap is forming in patches like a skin on the water's surface, it could mean you will wake up to a completely frozen surface the next morning.
Hap Wilson's guidebook (Lake Superior to Manitoba by Canoe: Mapping the Route into the Heart of the Continent) is a great resource. I photocopied the pages I needed. I used both the Trans Canada Trail app and Hap's book. They sometimes go separate ways which gives you two mapped out options for some sections. But he has detailed drawings of many of the portages—many of which are not marked. Hap's maps proved very important. They also give much more detail about the waterfalls and rivers that have to be paddled or portaged.
Did you think winter would arrive as suddenly as it did? What did if feel like to be iced in, way back in the bush?
Well, I can tell you what it didn't feel like. I wasn't afraid. I had really good large scale paper maps, a month's worth of supplies, a satellite phone and everything I needed for survival. I was traveling with a trusted friend. It was a challenge but one that I surrendered to. And as it turned out, I have a very loyal cousin living six hours away. Upon hearing of my situation, he grabbed a friend and headed out to give us a hand. I was disappointed that the paddling had to stop. I had hoped to finish that portion of the Path of the Paddle before the big freeze. But again, human ambition will always be humbled by the force of nature. I have read enough books about other peoples' adventures to know if you don't respect nature she will take some of your fingers and toes, or more. I will return in May to finish this section.
You've said, "What that solitude reveals, mirror cannot." Can you elaborate on this?
That quote came from my solo time on Lake Superior. There were times where I went two weeks without seeing or having cellular contact with anyone. I am not sure there are words to describe that feeling of when the water moving inside my veins merged with the water around me—when the difference between me and the water I was paddling dissolved. It's a feeling of becoming one. Reinhold Messner, the first climber to summit Everest with no oxygen, when asked why he did what he did replied, " I climb high to go deep inside." That has always resonated with me as a reason for spending time alone in nature.
I felt less solitude alone with the waters of Lake Superior then I have downtown New York sitting in a hotel room alone after screening a film to a sold-out audience. And now as I sit comfortably inside while the wind blows cold across the Prairies, I long—even ache—for that sense of connection again amongst ancient rocks, trees, and the spirit of Gichigami in those waters.
— Follow Dianne Whelan on Instagram
— Watch a short video by Canadian Geographic highlighting Whelan's 500 Days in the Wild journey
---
Frank Wolf and Conor Mihell share canoe tripping tips: ,
Join the Last Voyageur on his 2017 cross-Canada canoe journey
for Winter Kayaking
The article was originally published on Canoe & Kayak
For access to exclusive gear videos, celebrity interviews, and more, subscribe on YouTube!