The Photographer Series: Brian Bielmann
A man among boys (or you could say he's just older than the rest of us), Brian Bielmann gave TransWorld SURF a much-needed dose of credibility when we first began the magazine back in 1999. "Uncle Brian" as we call him, has been shooting longer than many of us have been alive and his body of work is that of legendary status. He's always been a kid at heart and never afraid to experiment with something new and exciting like flash photography, infrared, and back in the day, digital photography. A master storyteller and best-guy-ever to travel with, one of the things we'll miss most after this ride is over is having a cold Hinano after a day of shooting with Uncle Brian. Thanks for the memories Brian, we love you!
TransWorld SURF: How long have you been shooting surf photos?
Brian Bielmann: 35 years
Favorite wave to shoot?
Pipeline.
Favorite subjects to shoot?
Waves from underwater.
Favorite spot to shoot outside of Hawaii?
Tahiti.
What kind of fins do you use when swimming?
Viper.
Current go-to camera?
Canon 1DX with SPL waterhousing.
Gnarliest experience while shooting in the water?
Pipeline. I've had about four or five near death mishaps (at least they seemed that way at the time!).
What photographers work do you admire?
Art Brewer, Howard Schatz, Danny Clinch, and Robbie Crawford.
Best advice you could give an up and coming photographer?
You better be able to get the job done and you better be cool or no one will ever want to work with you.
What else?
Thanks Transworld SURF for having faith in me all these years. Working for the mag was more fun than anybody should ever have and I loved every minute of it. Keep an eye on my instagram account at instagram.com/brianbielmann and my Facebook Fan Page at facebook.com/BrianBielmann.Photography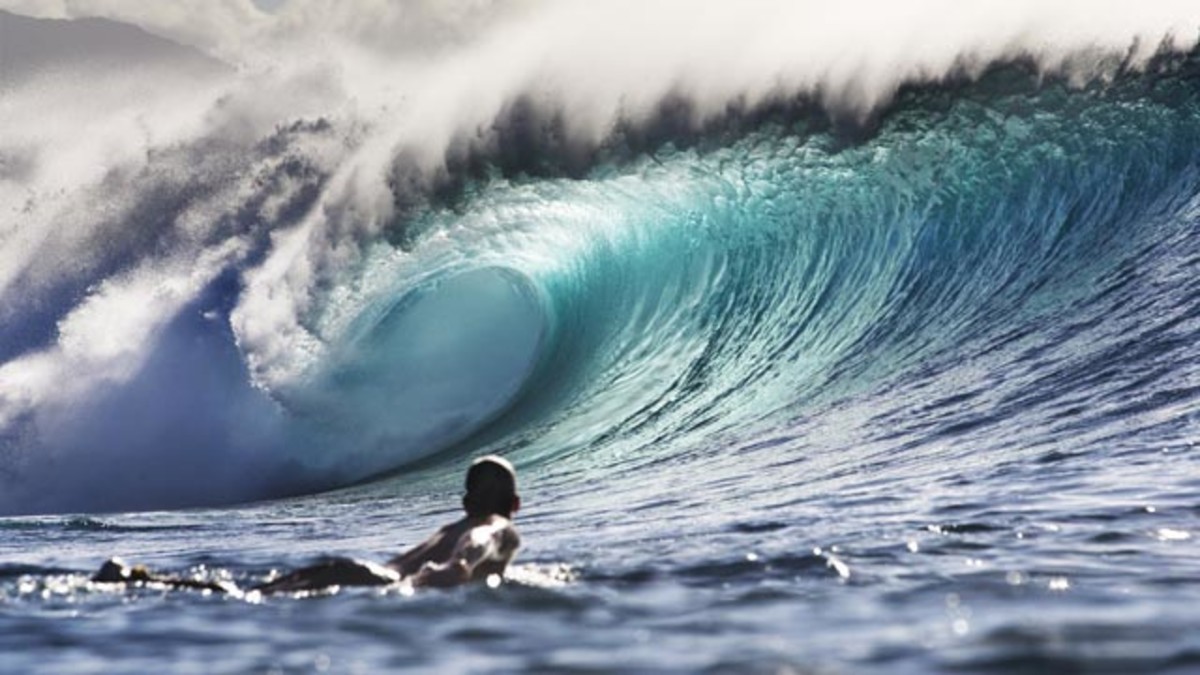 For access to exclusive gear videos, celebrity interviews, and more, subscribe on YouTube!