When it comes to SUP hotspots, we typically think of Malibu, Tahoe or pretty much anywhere in Hawaii. But in the past few years, the Great Lakes paddling scene has flourished, with a WPA event, Standup World Series race, the Midwest Stand Up Paddleboard Champion series and several paddle festivals taking advantage of the world's largest freshwater venues.
One of the people fueling the SUP explosion is Matt Lennert, whose promotional acumen, passion for the sport and popular blog have helped introduce SUP to a wider audience in Chicago and beyond. SUP mag recently caught up with Lennert to talk about the rise of the Midwest, summer race plans and cold water paddling that puts ice in his beard. —Phil White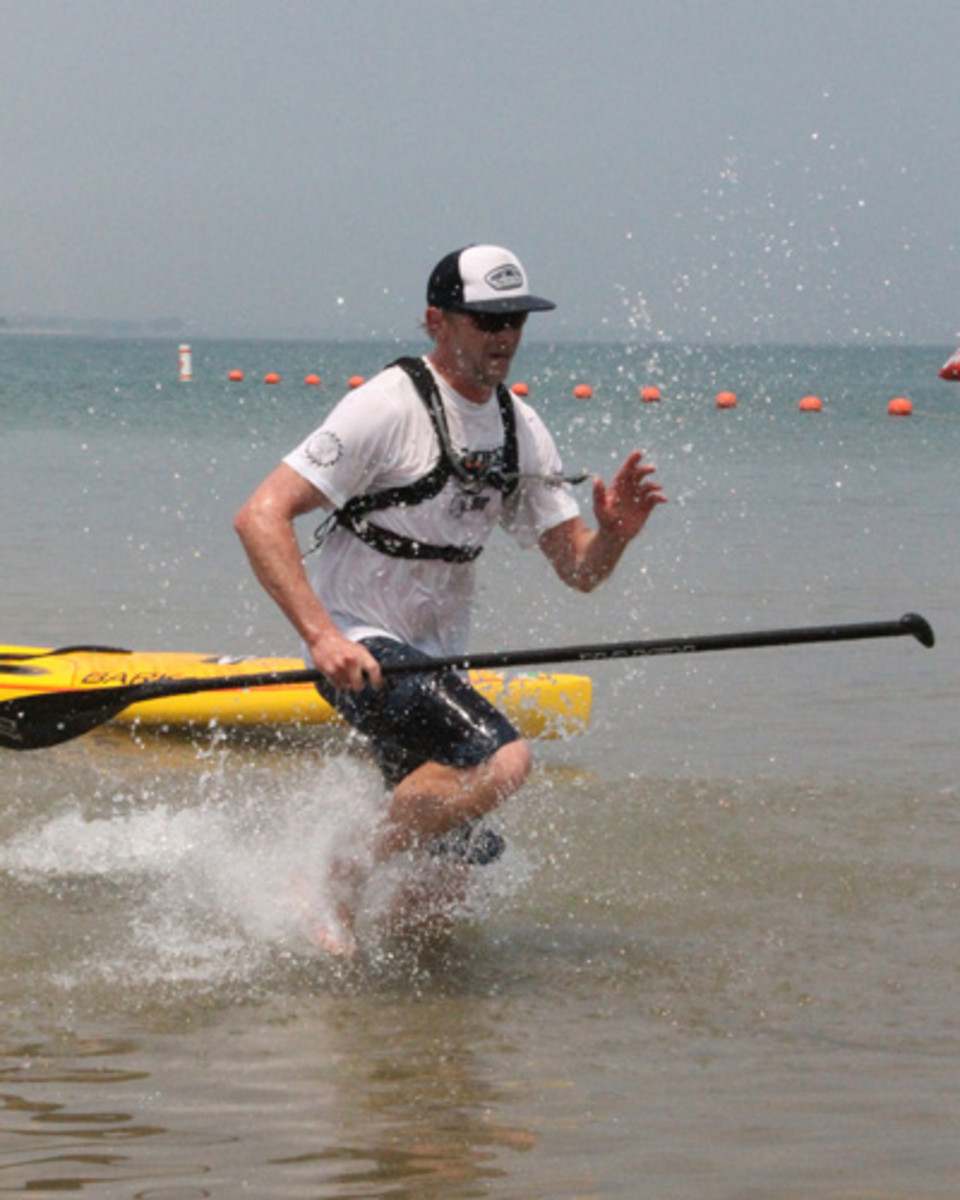 SUP mag: How did you get into SUP?
Lennert: I came from a windsurfing background and was always frustrated when the weather didn't play fair. So when I discovered SUP in 2009 it was huge for me because I could now be out on the water in any conditions, and no longer dependent on the wind. I probably get in 20 times more good days on the board than I used to because SUP is so adaptable.
SUP mag: Do you think the Great Lakes are an underrated SUP destination?
Lennert: Definitely. We have such a beautiful and varied environment up here. You can paddle with the epic Chicago skyline in front of you or out on a vast and largely deserted lake in the middle of nowhere. There are also lots of smaller, scenic lakes and rivers to explore, and so many different landscapes for people to take in. And we have good surf here! It's not just flatwater paddling.
SUP mag: How have you helped the scene take off in the past few years?
Lennert: When I started paddling there wasn't much going on, even in Chicago. Now Lake Michigan is the epicenter for SUP in the Midwest. I organized a 50-mile endurance race to benefit the Alliance for the Great Lakes in 2011 and that got some great press, and since then we've worked really hard to get the WPA race here and the first Standup World Series event, both last summer. These events are amazing– in what other sport can you line up and compete with the top talent in the world? I also gave as many free lessons and clinics as I could, and we're getting 150, 200, or more people showing up to our paddling festivals. Our racers are performing well in national events too– Basil Tydings won the 12' 6'' class at the Cold Water Classic this year.
SUP mag: You recently posted photos of yourself with chunks of ice in your beard after a winter session. What are your tips for safe and fun cold water paddling?
Lennert: You've got to have the buddy system for safety, just like in any other conditions. And have plenty of fuel and water inside you because your body burns more energy to keep warm. The huge advances in wetsuits are the key, though. They're not only warmer, but light too— you don't feel fatigued from lugging this heavy suit around like you did back in the day. My Hyperflex Amp 6/5 suit is flexible and keeps me warm, even on the day it was 19 degrees air temperature and 34 in the water, and I had to crunch through snow just to get to the lake.
Click here to read about Michigan's Third Coast Surf Shop.
The article was originally published on Standup Paddling
For access to exclusive gear videos, celebrity interviews, and more, subscribe on YouTube!