It's hard to say what's a bigger gamble: Throwing yourself over the ledge and holding on for dear life at a premier surf spot, or pulling the trigger on a budget-busting plane ticket to get there in the first place. It's a chicken or the egg kinda deal, and certainly the more experience you have with either wager, the less risk is involved.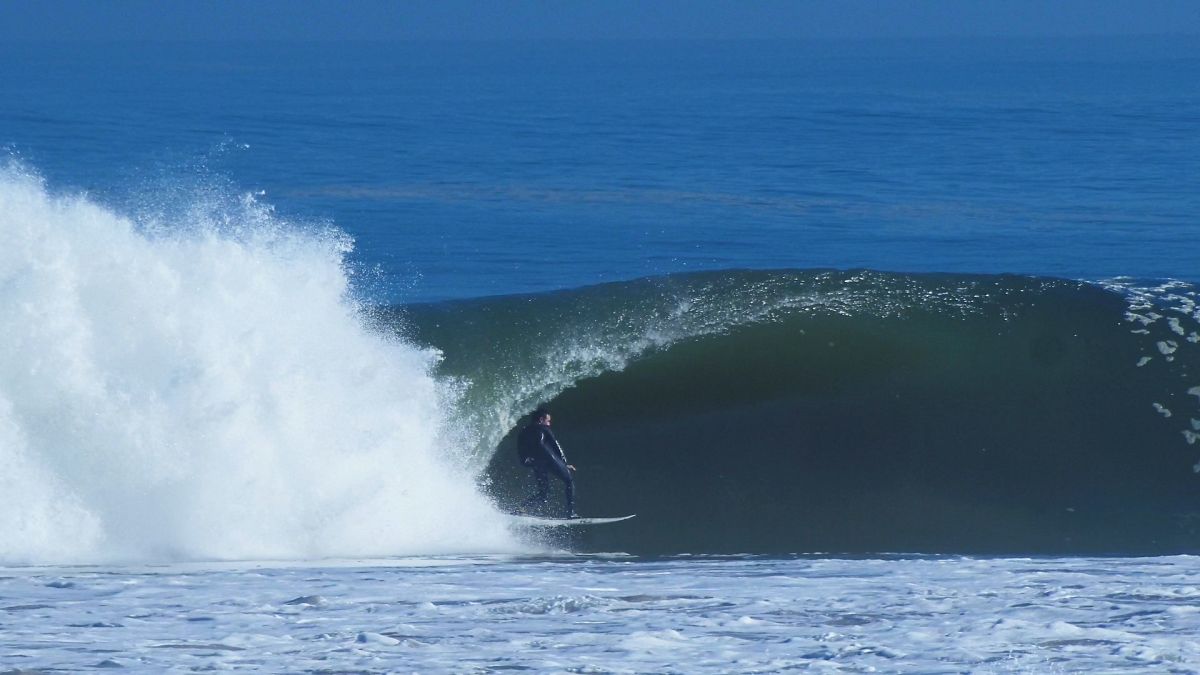 With years of experience both executing last minute strike missions and heaving himself into the belly of throaty novelty spots the world over, North Carolina's Brett Barley has amassed a wealth of knowledge that, as of late, seems to have helped him cut down on risk and reap unconscionable spoils, as evidenced by his last two transcontinental strikes to southwest Africa.
"For all time strikes, Namibia – both this year and last year – are far and above anything I've ever pulled off," Barley told us recently. "Dropping all that money on Namibia two years in a row has proved well worth it, as the waves I caught there are like nothing I've ever even witnessed elsewhere."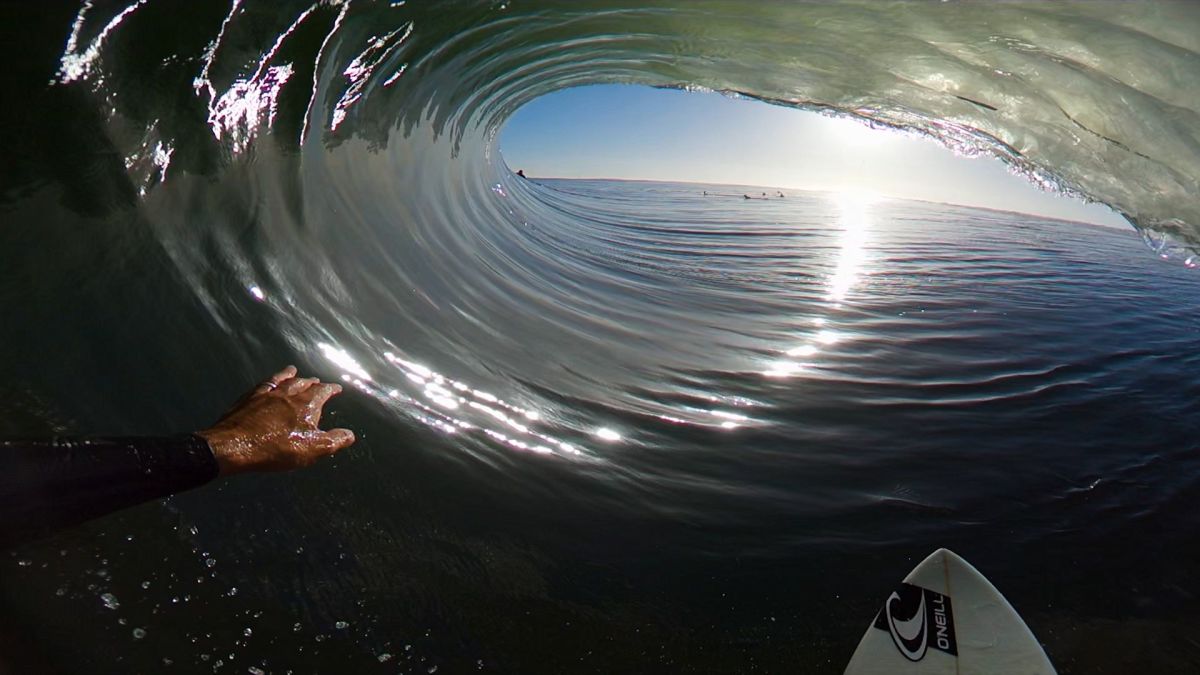 At $3K a pop on average, a round trip ticket to Namibia may be, at least for those of us in the USA, the ultimate gamble. But with plenty of places across the globe offering differing risk-reward ratios, if one wishes to plan a strike mission, one doesn't have to imperil one's well-being (or long-term financial goals) to do so.
"If you've got the will, anywhere on the East Coast is reachable by car in half a day, and nowhere is really cheaper or more expensive than the other, so the possibilities are endless," Barley says. But temper your expectations because, as Barley points out, strikes tend to be all or nothing endeavors. "Strike missions are always a gamble. You're banking on one swell to do what you want it to do. It's not like it's a carefree, month long trip to somewhere you're guaranteed fun surf. Staying positive is key, but realistic at the same time. It's feast or famine, and you have to be ready for both. But scoring that one epic swell of the year, far exceeds spending a month surfing 'fun' waves."
We recently caught up with Barley and asked him to share any lessons he's learned about how to prepare to strike properly, as well as how to handle striking out.
What information do you rely on most often when plotting a strike? Is there a forecasting model you like? A specific forecasting guru you consult?
I rely on all kinds of sites for a strike. I'll compare Buoyweather, Surfline, Windguru, Fishweather, and even Magicseaweed for out out of country destinations, then kind of assess from there. It really helps having insider info, and I have a few friends in spots in the world now, or friends that know friends, and there's nothing like getting a locals perspective on a swell. The main thing if the strike is pricey is deciding if the swell is really big enough to pull the trigger and go. You don't want to drop $4k, fly halfway around the world, and surf an average swell. When you're going to strike somewhere, just be patient and wait for "The One." Because then you're almost guaranteed to score, and the money will be worth it. Gambling on the smaller swells is scary.
Obviously Namibia is a pricey gamble. What places on the East Coast are good for cheap strike missions?
If you've got the will, anywhere on the East Coast is reachable by car in half a day (if you live on the EC), and nowhere is really cheaper or more expensive than the other, so the possibilities are endless. If you are looking to fly to the East Coast from elsewhere, I can't necessarily say for other places, but I know tickets from around my house are always pricy so it's tough. Florida is probably the cheapest to get to, or maybe New York, but both are more fickle (New York not so much). While it's a good place to strike from, the East Coast is a tough place to strike to, due to the drastically changing weather events as the swells form. I've seen the best looking forecast ever for here, turn terrible by the time I woke up the next morning to surf. It's weird, but part of it.
Living where you do, you've got a unique coastline along which to plot strike missions. What's different about East Coast strikes compared to other places?
Honestly, I kind of stay put when there are waves on the East Coast. If anything I'll drive to NJ to score, but typically no further. The thing about the East Coast compared to the West is that our swells don't come from far away. There isn't really much planning to be done, you just have to be on it as it happens. During Winter Storm Riley last March for instance, I decided to stay home, but when the swell hit and it was all of a sudden too big and NJ was firing, we picked up our stuff and drove overnight to score the following morning. There was no knowing my house wouldn't be good, until it happened. So you have to be ready to go at the drop of a hat, no time for a lot of planning.
Is there a place you've been most successful in regards to strike missions?
Namibia and Panama are definitely the two places I've scored both times I went. I've done plenty other trips to other countries, multiple times, and haven't had the success I've had with those two.
Do you remember a time when you got absolutely skunked? If so, where and when?
Oh my gosh, yes! The worst skunk I've ever had was going to Newfoundland. It was a strike trip for a supposable swell, and serious scoring opportunities, but our intel was bad and it ended up being waist-chest and hard onshore at best. We surfed knee-thigh high waves at one point, and it was super expensive. I've haven't been back since.
What items are important to pack for a strike?
Food! Clif Bars are my go-to to pack. Cause when the waves are on, you want to be able to surf all day. A lot of times where you are striking to has limited resources, or maybe you don't know how the food is, so it's always good to bring something you know will sustain you. Protein Powder is another must. Same concept.
Aside from specific items, one main thing is to split up your surf gear between your suitcase and board bag. You don't want to land with surfboards, but no fins or wetsuits. So if you can, pack double of everything, and split them between your bags, that way when you arrive you'll at least have some of your gear to help pull the strike off if one bag doesn't arrive. And absolute necessities should be in your backpack. Like when I went to Namibia, I made sure my GoPros were in my backpack, because then at least if neither bag showed up, I could borrow a board and wetsuit, but still document the waves of my life.
Is there a quiver that you prefer when going on a trip like that?
5'8″ & 5'11" PigDog model barrel board from SUPERbrand. When I have a board bag full of those, and nothing else, it's going to be a good trip.
What lessons have you learned about preparation or attitude over the years?
I'm still learning. I learn with every trip I think. I mainly try to always keep expectations level, cause you just never know what could go wrong, so as excited as you are it's always good to throw in a "Well, at least we'll get to check out this rad place even if its bad." Staying positive is key, but realistic at the same time.
What's your favorite thing about planning a strike mission?
I guess just the idea of potentially scoring the best waves of your life. You just never know with every trip. My least favorite part is the stress. Man, it is really tough sometimes trying to decide to go or not, sometimes the iffy swells can be the good ones for some random reason and no one knew. It's definitely a lot of pressure to drop all that money, fly out the following day, and hope it all comes together. But that moment you see it firing, all that fades away and it's pure bliss.
For access to exclusive gear videos, celebrity interviews, and more, subscribe on YouTube!