Free soloing is a beautiful dance. It is precision, rhythm and herculean control—unencumbered.
It's a test of endurance: multiple pitches, sometimes over multiple hours, with finite rest. Relaxing your muscles could kill you. In fact, any number of things could kill you.
While soloing (climbing without ropes) is not as devil-may-care as it appears—climbers study and prep for routes extensively—soloists can (and do) fall to their deaths. According to a 2010 study by researchers at Klinikum Bamberg in Germany, climbing generally has lower injury and fatality rates than both basketball and soccer. Injuries, when they do occur, are even rated as less severe.
Perusing the annals of prominent free soloists, however, there are two numbers that leap out at you: the death rate (alarmingly high) and average lifespan (tragically short). Free soloing, especially on big walls, is a gamble.
Wet rocks, delicate rocks, weather, wildlife and all of the other hazards that accompany free-climbing are still there, except you don't have a lifeline. Death in pursuit of solo routes almost seems to be one of those "not if, but when" things.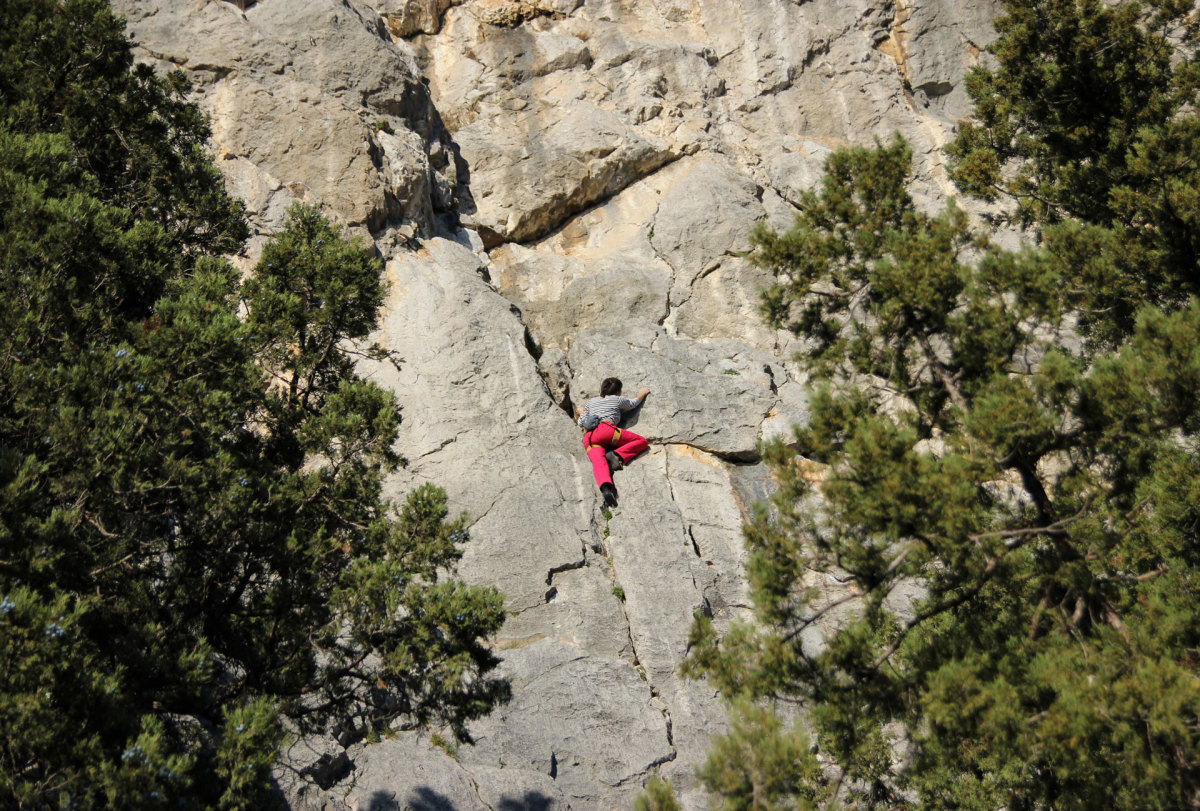 Yet there are purists among us who can tolerate the risk. Alex Honnold, known for his intrepid big-wall ascents (particularly his mind-blowing free solo of El Capitan in Yosemite) and speed records, has said that he differentiates between consequences and risk: If he's unlikely to fall off, the risk is low.
Of course, if he does fall, the consequences are grave.
How do soloists reconcile the risk, or the potential consequences, with the desire to see another day? How do they navigate fear? Or are they immune to it?
The answer to the last question is a resounding "no." Free-solo climbers are not immune to fear, but they minimize its impact by reducing the unknown.
In this sense, soloists actually use fear as a tool: Fear is a red flag, explains climber Steph Davis.
"I've come to understand that if I'm feeling too much fear, usually it means I shouldn't be there," she says. "I become less afraid of intense things when I feel prepared for them and I understand what's needed for me to do them safely and well."
Davis explains that an objective sense of how her ability stacks up against what's required of her to safely complete a route is essential because it's the only way to effectively prepare, to raise her ability to the necessary level—and beyond.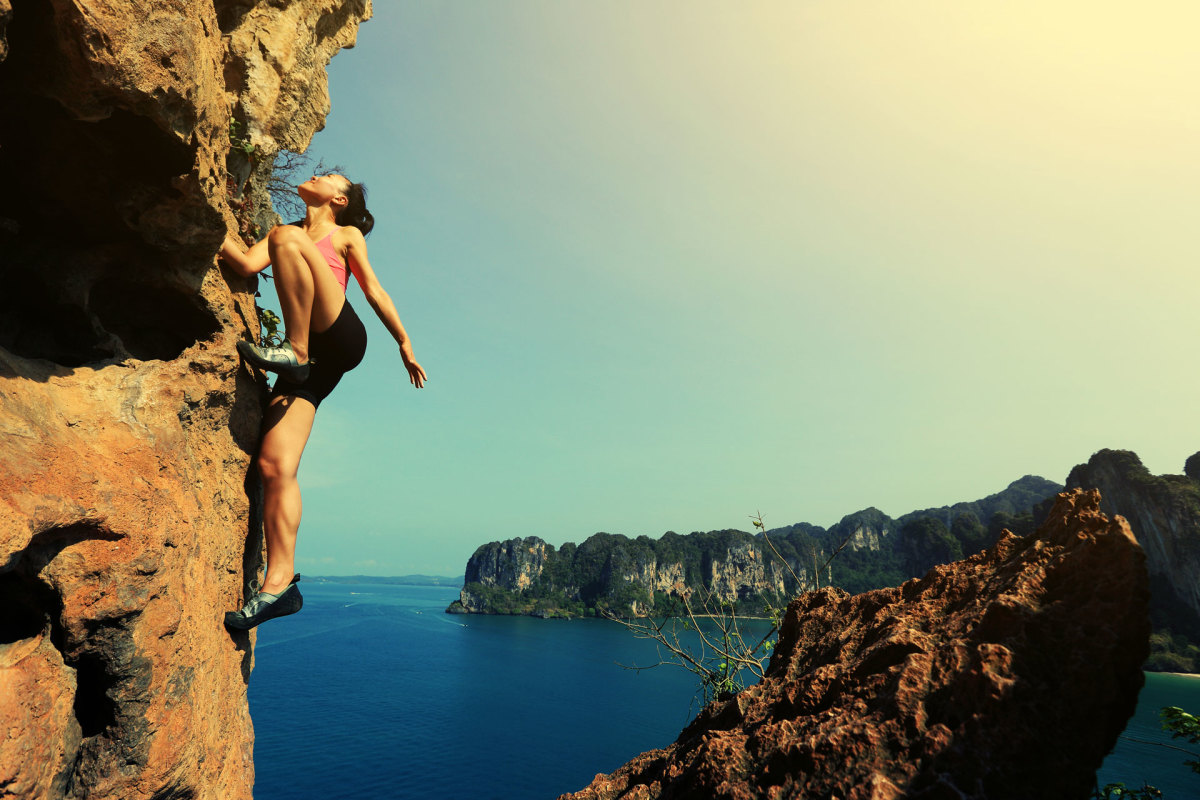 "At that point, I know I'm prepared and I feel very confident going into the endeavor," she says. "[Climbing] is no different than any high-pressure situation, and learning how to follow this formula in extreme environments has helped me a lot in life in other environments, too."
Free soloist Matt Bush agrees that solid preparation is crucial for these kinds of endeavors—and in the management of fear.
"Many people have fear for what I do because from the outside it appears to be a reckless activity," he says. "But when the risks are controlled and calculated, soloing is no more dangerous than driving. When I am on the wall, it's a calm, focused and controlled experience."
The mention of other peoples' fear begs the question: How do soloists' family members and partners cope with what many would call an unreasonable chance of peril?
Bush says that his friends and family accept soloing as a part of his life.
"Those close to me know that I am methodical in my approach to soloing," he says. "It's a personal pursuit and I am lucky to have family and friends who trust me and support my decision to solo climb."
Like Davis, Bush offsets as much of the unknown as possible with painstaking study. In his case, this includes visualizing worst-case scenarios—and conquering them.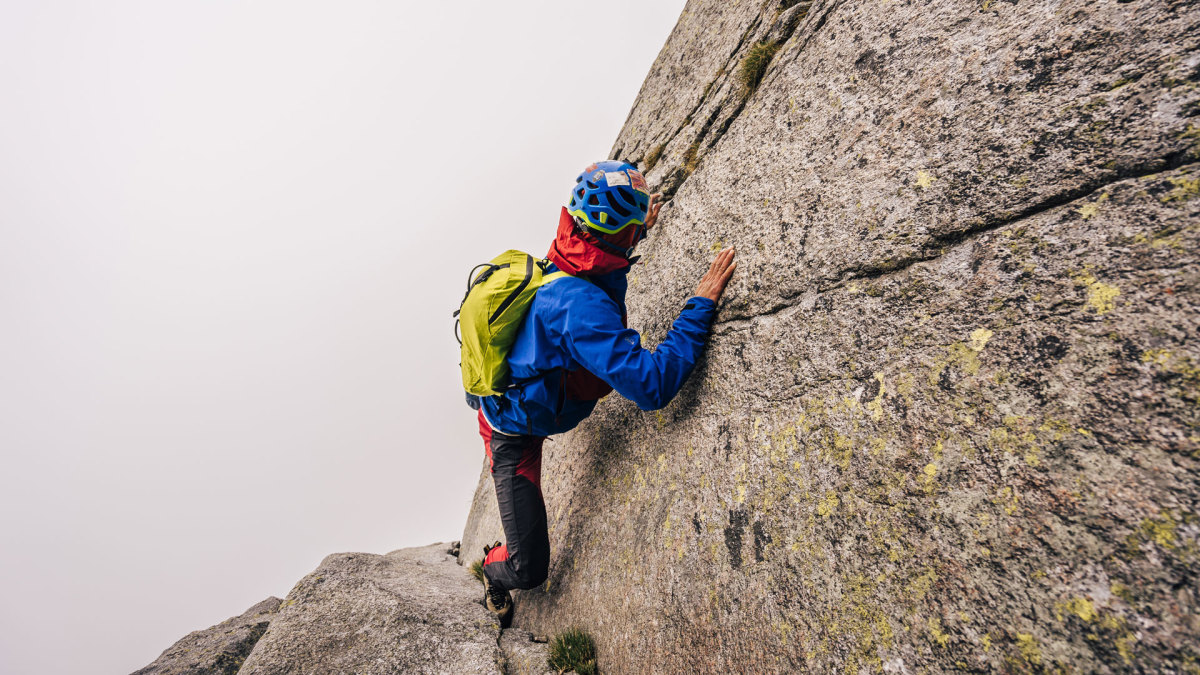 "It's a process," he explains. "I train physically and mentally until I have a clear picture of my goal in mind. Then it's pure execution. It's always been my dream to solo climb. I've chosen to not let fear stop me from living this dream."
Steph Davis has pushed free soloing further than any other woman in the world. She has also experienced the monumental loss that sometimes accompanies this lifestyle.
It is the serenity hidden inside what many view as a harrowing endeavor that keeps her soloing. It's simple. It's honest.
"Free soloing, for me, is often just about climbing up something easy and hiking back down the other side, just because it's enjoyable," she says. "I do a lot of sports that require gear or partners, and it's relaxing and peaceful to be able to go outside alone with just a pair of shoes."
For access to exclusive gear videos, celebrity interviews, and more, subscribe on YouTube!