Words by Rebecca Parsons
On World Oceans Day, Carlos De Sousa and Carolyn Newton embarked on a mission to raise awareness about plastic pollution.
A long-time nature and ocean lover, Newton became aware of the seriousness of the plastic pollution crisis when she read about a deceased whale that lost its life due to ingested plastic. The article ignited a fire in her and Newton set out to create her own reusable bags, which eventually led to the foundation of the Whale Company — a UK charity dedicated to inspiring people to connect to nature and drive positive change in the attitude surrounding plastic consumption.
Their platform for doing so: standup paddling.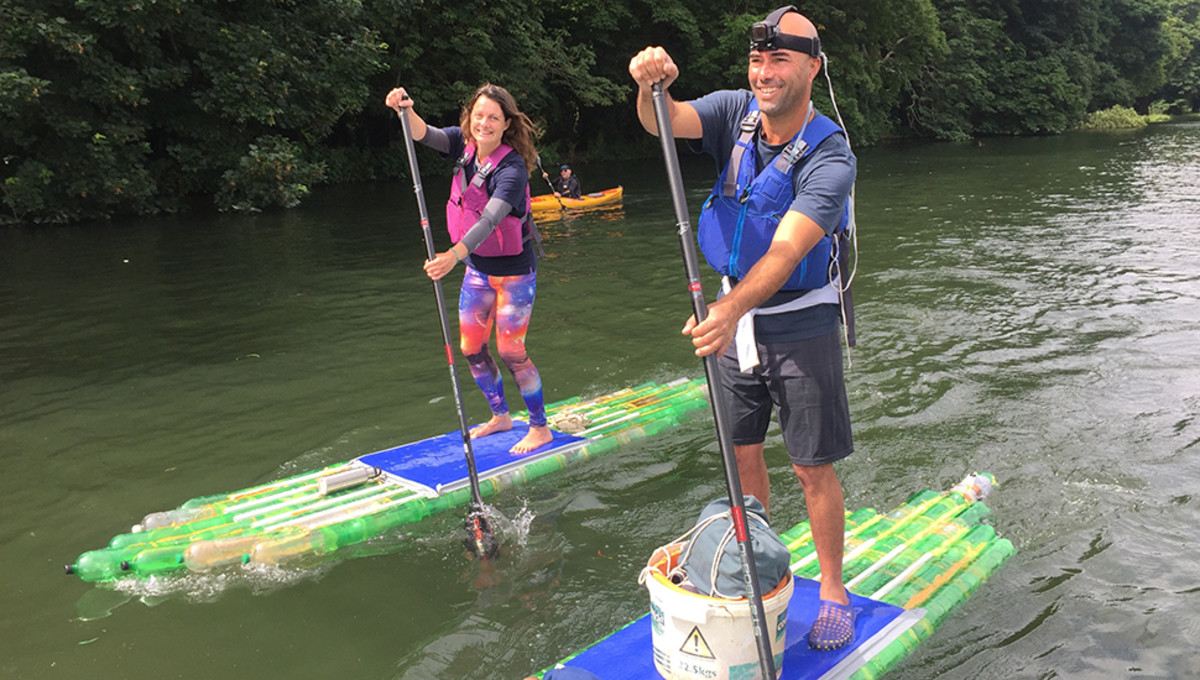 "I had an immediate sense of oneness with nature and that connection lead to an inner peace, freedom and desire to protect the environment," says Newton of her first time paddling. "SUP is an easy way to meditate and to connect to yourself as well as to your surroundings. It is also a great form of exercise and it is easy to build a board using recycled materials."
De Sousa and Newton caught wind of a 2007 Brazilian invention that was in line with their environmental initiatives: the bottle board. A bottle board is a standup paddleboard made entirely from plastic bottles and expanding glue. The duo traveled across Europe and completed 12 marathons in 12 different countries, becoming the first people in the world to paddle such lengths on a board made entirely from plastic bottles.
Both come from a background in teaching and decided to combine their passions for sport, nature and education through the Whale Company.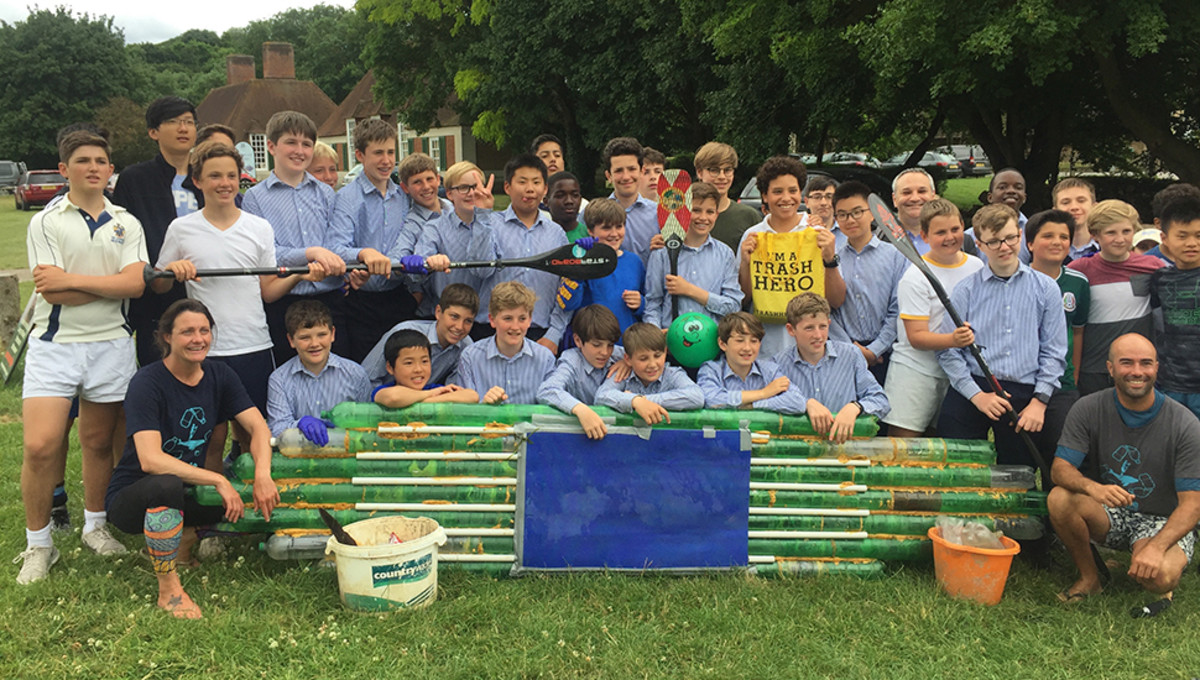 "We see education as the best way to bring about positive change," says Newton. "Children are always so passionate about the environment and wildlife and we want to inspire them to create innovative solutions for a more sustainable future."
On June 8, De Sousa and Newton embarked on a twenty-day paddle down the River Thames on their bottle boards. They began the journey in the countryside of Lechlade and finished in the sea at the Thames Estuary on June 28. Their hope was to raise awareness about plastic pollution and inspire positive change. They visited 15 schools along the way and spoke to over 1500 children.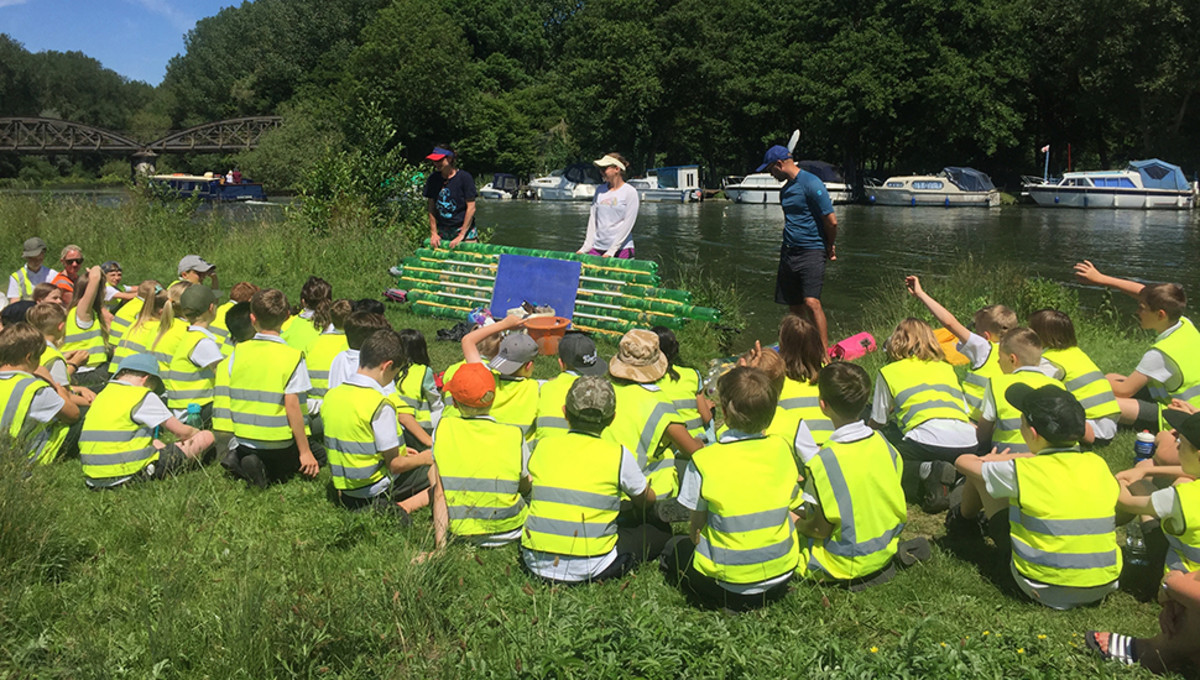 "You may think that you know a place but the view from the river offers a different perspective and we wanted to experience that," says Newton. "The Thames winds its way across most of the width of the UK—it's a spectacular route."
The campaign was appropriately named 'Message in a Bottle' as they collected messages from school kids along the way. The children wrote messages on up-cycled fabric and the messages were delivered to the Minister for the Environment at the House of Commons in London on June 26.
Along the way, De Sousa and Newton were joined by a number of SUP clubs, kayak clubs, friends, environmental organizations and even former pro racer Bailey Rosen. They conversed with locals, helped promote beach cleanups and met a number of people doing their part in the fight against plastic pollution.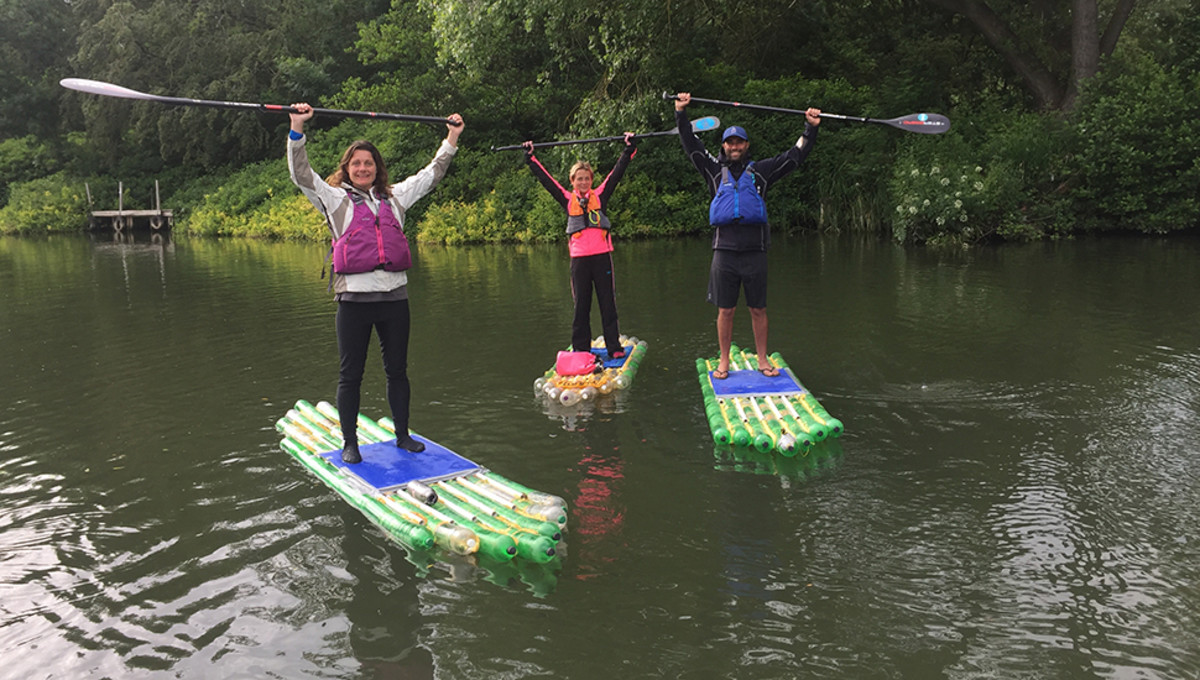 "The whole nation seems to have woken up to the problem and we got the impression people are ready to take action," says Newton. "The most rewarding part of the trip was meeting the children, answering their questions and talking to them about solutions. It is inspiring for us and it gives us hope for the future."
De Sousa and Newton plan to continue inspiring people. They hope to go to Bangladesh next year and teach the locals how to build emergency life rafts out of bottles for use during flood season. They also have an 'Eco Nomads' volunteer abroad program. Through the program, they teach people to build their own bottle boards and take the project with them on their travels.
"The more people we teach, the bigger impact we can have."
The article was originally published on Standup Paddling
For access to exclusive gear videos, celebrity interviews, and more, subscribe on YouTube!