Bikepacking is the ultimate way to turn a routine ride into a multi-day adventure.
RELATED: How to turn your mountain biking trip into an overnight adventure
With that in mind, the crew over at BIKE decided to undertake a bit of an extreme bikepacking trip: A nine-day, 100-mile journey through the Akshayuk Pass route in the Auyuittuq National Park of Canada's Baffin Island in the middle of winter.
It was, to put it mildly, extreme:
For the trip, writer Alex Frankel was accompanied by photographer Kari Medig and Arc'Teryx apparel designer Carl Moriarty. Equipped with fat bikes, a plethora of Gore-Tex and canisters of white gas for melting snow and cooking in sub-zero temperatures, the trio attempted to finish a crossing only five people had ever done by bike.
As Frankel writes in his recounting of the trip, an adventure designed around bikpacking quickly turned into bike pushing, as the three were forced by intense storms and dangerous conditions to push their bikes along the pass for the first seven days.
"At the lowest points, our bikes were like golden anvils, tools we were forced to carry but gave us nothing in return," Frankel writes in the feature on the trip for the May issue of BIKE, titled "The Big Empty."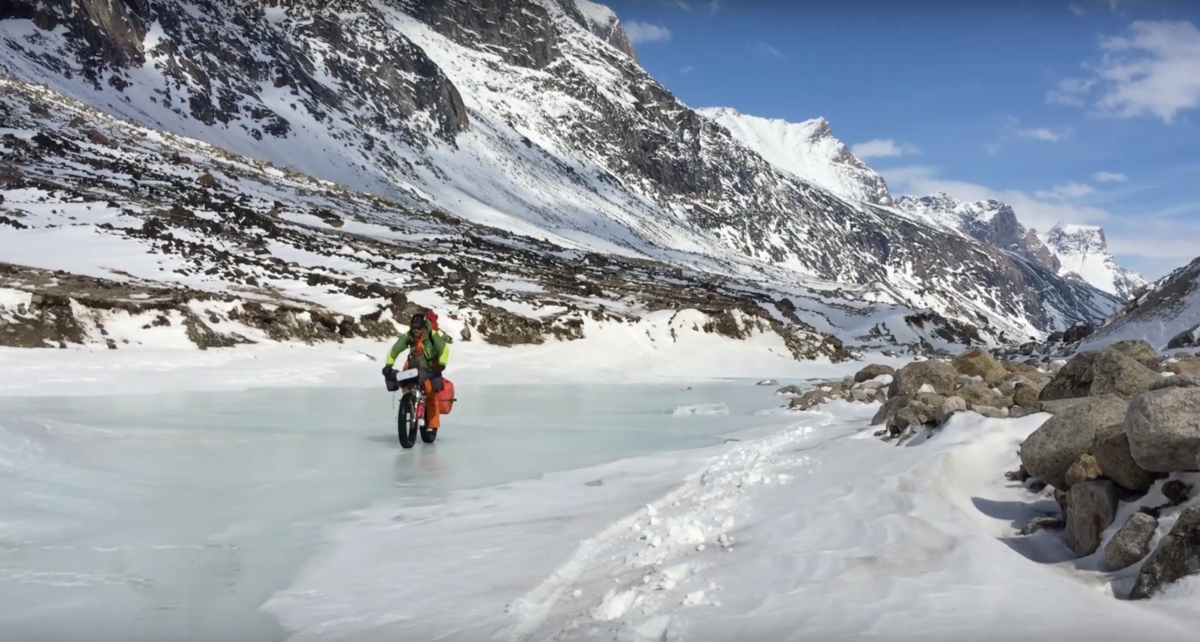 While that might sound grim, Frankel writes that, when the weather finally cleared, biking to the finish was nothing short of revelatory.
"We slowly realized that we were, after all, on a bike tour — one that had just taken a week of pushing to truly commence," writes Frankel. "It was not a normal tour, and we had never really expected it to be."
For full story on the trip, check out the May issue of BIKE and head over to Bikemag.com.
For access to exclusive gear videos, celebrity interviews, and more, subscribe on YouTube!