Picture this: You've spent countless hours climbing indoors getting your skills as sharp as you can. Now, you're ready to take it to the next level—to finally climb outside—but you don't know where to start.
There is a steep learning curve to go from indoor to outdoor climbing, but the incredible views make it oh-so worth it.
However, there are basics that every climber needs to know when visiting the crags, such as being conscious of the area, knowing where to stand or sit, spotting a climber, communicating, and knowing how to get down.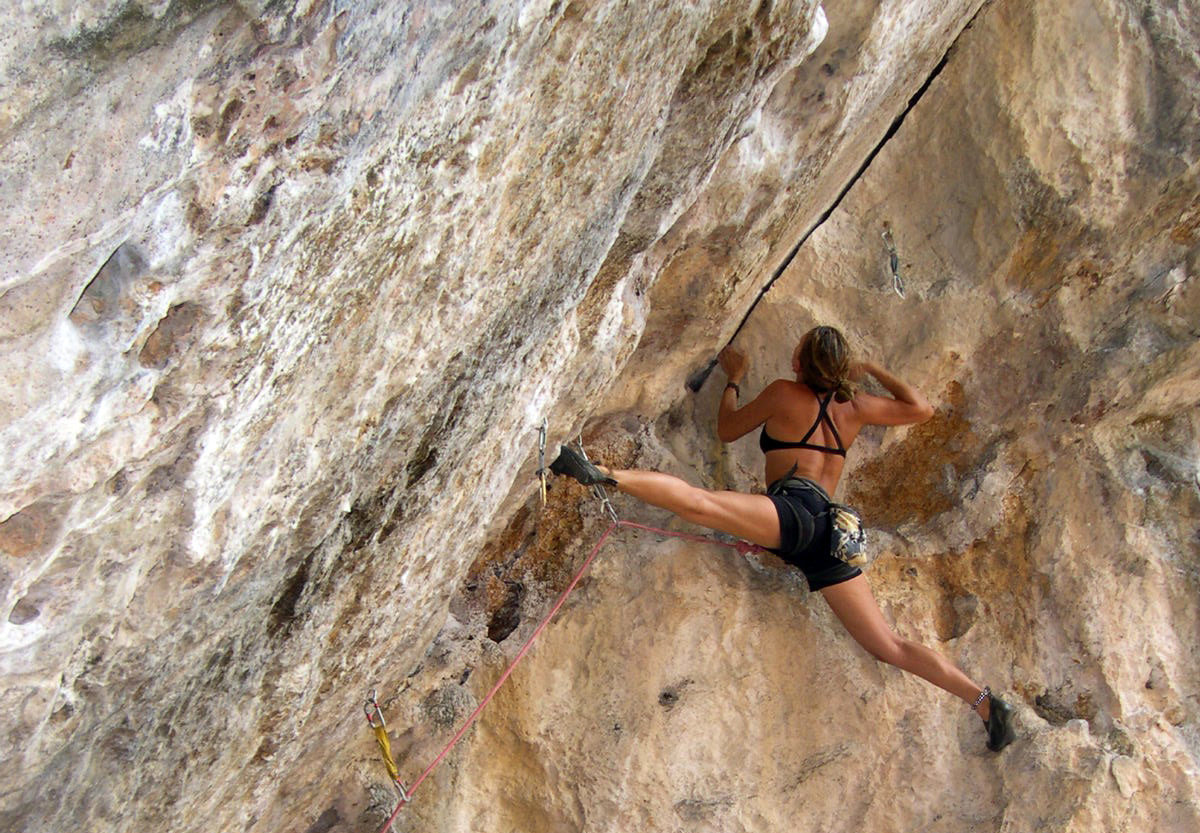 Being Crag Conscious
Even before heading out, the first thing to do is become familiar with the area and routes so pick up a guidebook at your local shop or visit Mountain Project for beta. This way you know if the area has restrictions or other seasonal closures, which trails are needed to follow, and what's available in your grade range.
Once there, you'll also want to be aware of your surroundings—noting any nearby drop-offs—and learning where to stand to safely be clear of any climbers overhead. And before you head up your first route, take note of where the route goes and remember crucial sequences by watching those who did it first.
Since crags often have to be shared with other parties, spread out from other teams and keep chatter to a minimum so as not to infringe on others' experiences—this isn't the gym where everyone has to pack together. And whatever you do, don't throw your gear over other peoples' stuff.
Spotting
Unlike the gym's cushy floors, landings outside are hard and unforgiving even from just a few feet off the ground, making proper spotting crucial. When bouldering, it's important to level out the ground using strategically placed crash pads and then to actively spot the climber (using your hands like a spotter does when someone is lifting weights) to protect their head and torso from taking the brunt of a fall. This goes for sport climbing too, where spotting protects the lead climber as they advance from the ground to reach the first bolt.
Clear Communication Is Key
Climbing commands sound similar, and certain words have opposite meanings, such as "off" can be short for "off belay" or it can mean "falling off"—which means keep a tight hand on the rope and prepare to catch a fall. To avoid confusion before a climber leaves the ground, come up with a game plan so everyone is aware of what to expect. This involves discussing the length of the route, noting anything unique about it—such as if there's a traverse or notable runouts between protection—and what the plan is once the anchor is reached.
And know in advance if the lead climber will lower off or rappel back to the ground.
When it comes to crowded crags where there are competing teams for air space, adding the climber's (or belayer's) name when shouting commands helps to clarify who is speaking.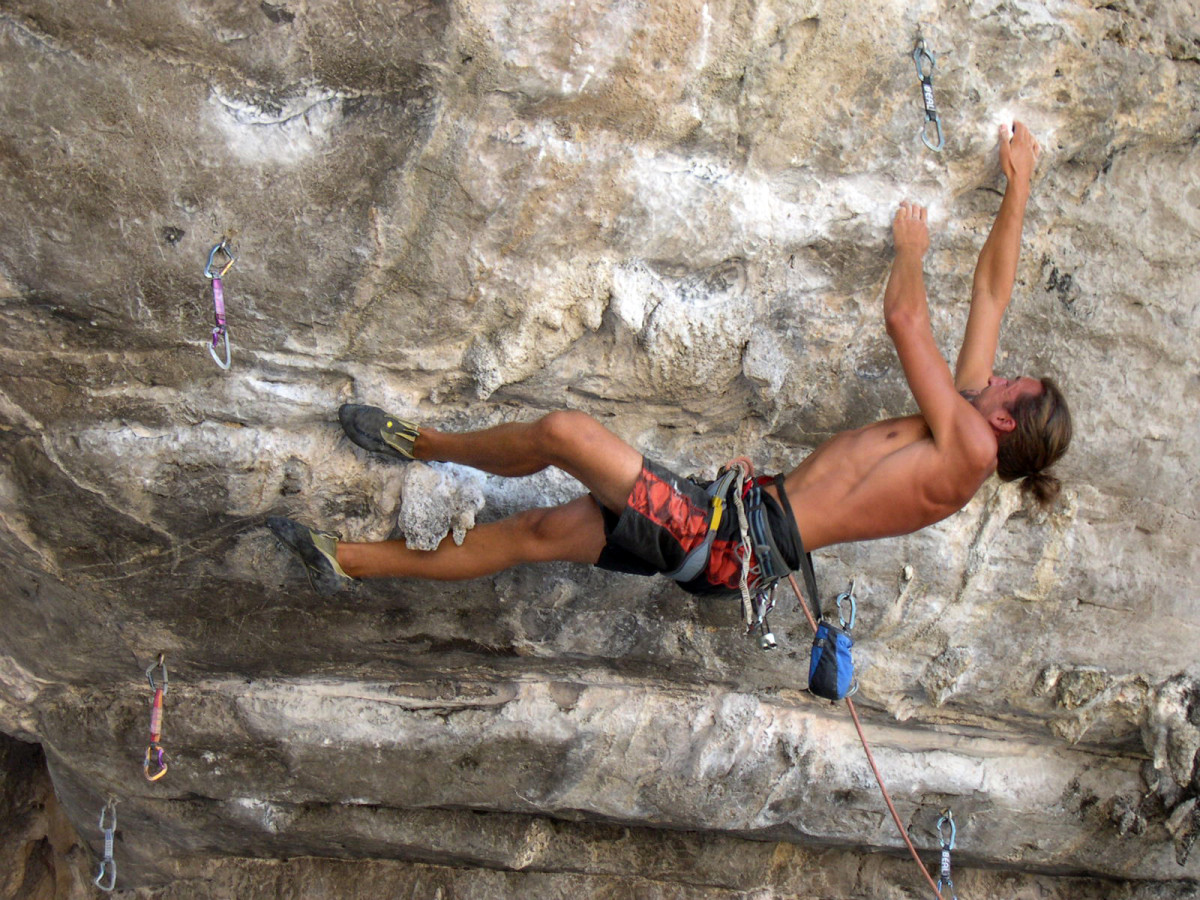 Having an Escape Plan
Once at the top of a climb, whether it's a one-pitch sport route or a multi-pitch outing, it's typical to be filled with a feeling of euphoria. Up there everything is amplified: the views are better, the air is crisper, and surrounding scents are stronger. But getting to the top is often only half way (meaning that the climber either has to come back down the way they came up, or walk off).
Either way, your gear has to come back with you. Many climbers carry a P.A.S. sling with them, which stands for Personal Anchor System. This allows the climber to clip in directly and remove their personal gear from bolts in the wall before lowering or rappelling.
Getting down isn't always easy—ropes can get stuck, for example—which is why it's important to have an escape plan and be familiar with the basic tools climbers use to get up and down a route, including prussiks, a rappel/belay device, slings, and free locking and non-locking carabiners.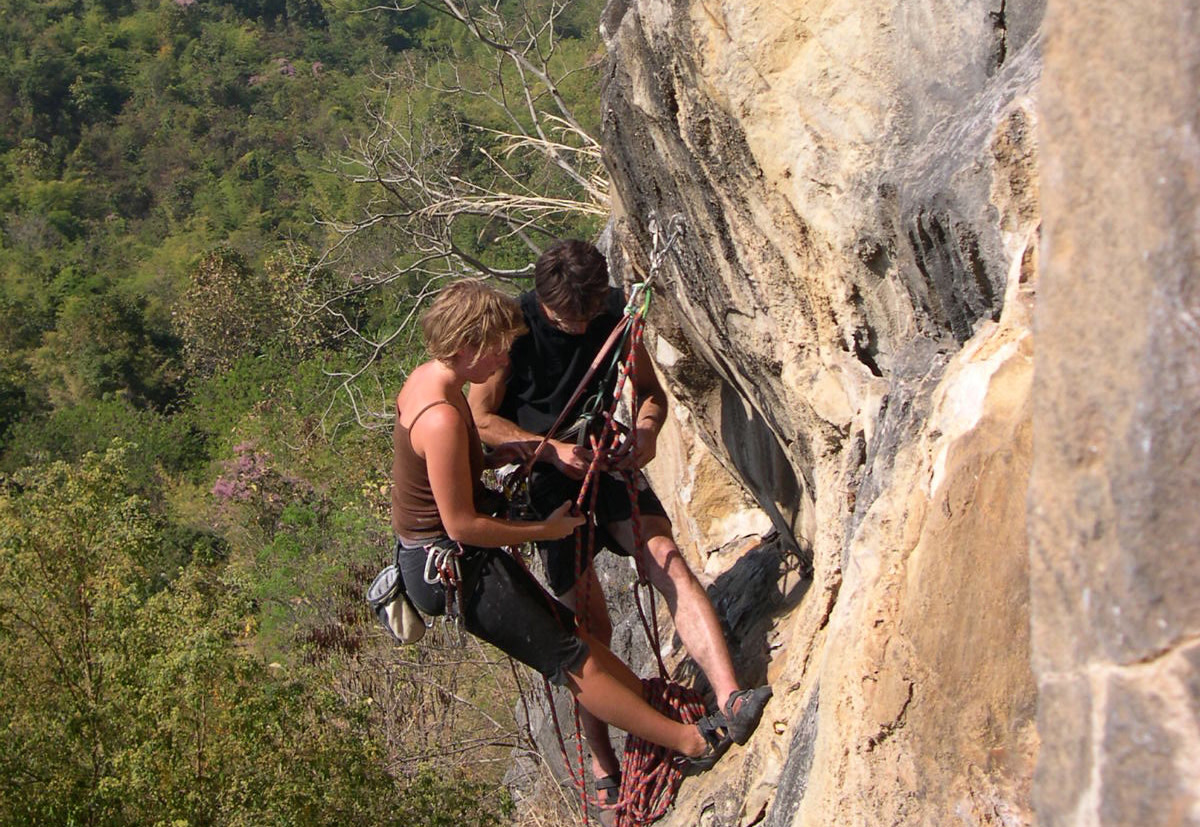 Because the gym climbing experience is so different than outdoor climbing, it's certainly not for everyone. But those who are willing to take the step outside will be rewarded with views usually reserved for birds high in the sky and vivid memories that stick around forever.
For access to exclusive gear videos, celebrity interviews, and more, subscribe on YouTube!