Carson Kropfl is an emerging inventor in the skateboarding industry, a blossoming entrepreneur in the space who is in the process of building a global brand he thinks has the potential to make skateboards a viable means of transportation for a whole new population segment. And here's the kicker: He's only in sixth grade.
Kropfl is an 11-year-old native of San Clemente, California, and the owner of Locker Board, a new skateboarding start-up that hopes to enable more kids in elementary, middle and high school to bring their skateboards with them to and from school.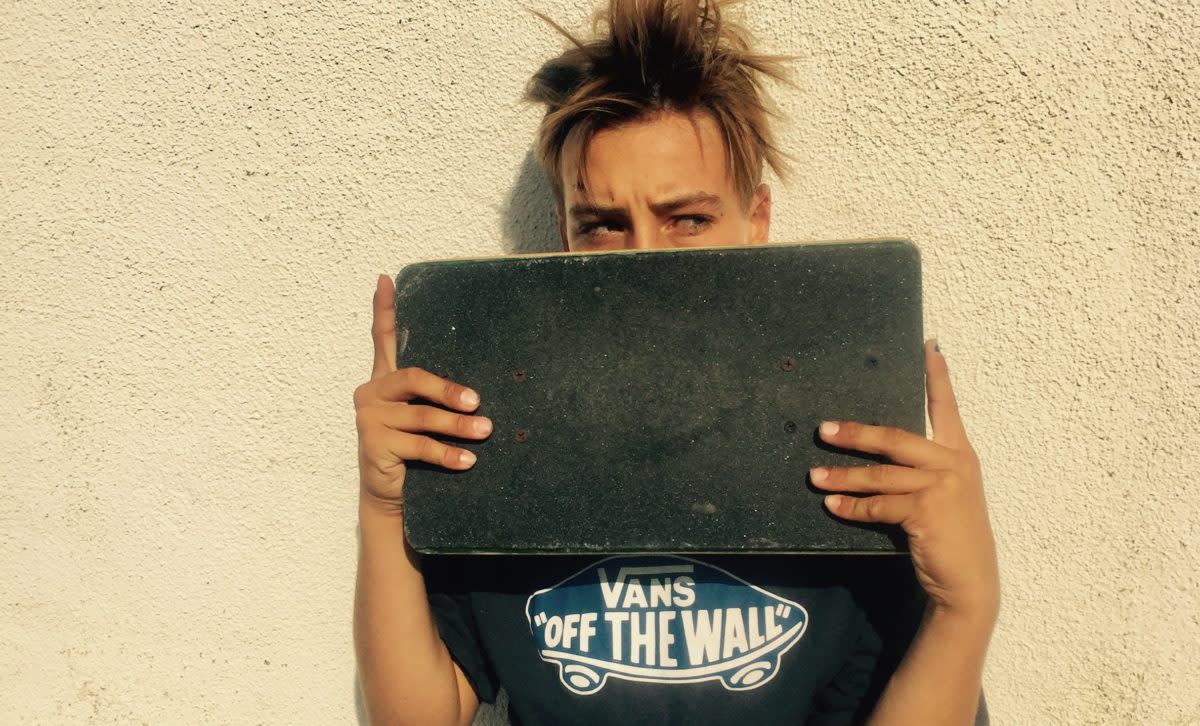 "I've been skateboarding since I was 5," Kropfl told GrindTV. "I grew up on a street where all my friends skateboarded and they got me into it. My parents were kind of in the middle about supporting it after I lost my first tooth, but now they're all for it."
Missing teeth aside, Kropfl's love of skateboarding has flourished since he picked up the sport and, to hear him tell it, he brings his skateboard with him everywhere he goes. There's just one problem with that.
"I'm in sixth grade, and it's my first year having a locker," said Kropfl. "But the lockers are like, really tiny — too tiny to fit a skateboard — almost no teachers let you bring your boards into class."
So Kropfl developed a solution: A fully functional skateboard that could fit inside a small school locker.
Having practiced woodworking with his father for some time, Kropfl went to work measuring his locker and cutting down old skateboards trying to build a prototype.
"At first I tried to shape it like a normal skateboard, with a tail and all, but it was a bit too wobbly, and I couldn't even ride it," Kropfl told GrindTV. "I thought, 'What if I had more room for my feet?' And I just made it the square shape of my locker."
Surprisingly, the skateboard worked extremely well.
RELATED: After 50 years, Vans celebrates its roots
Friends of his at school started clamoring for their own Locker Boards, and before long, the boards caught the interest of someone just a few years removed from middle school: Steve Van Doren, Vans' vice president.
"So, I posted a video on Instagram of the first locker board and tagged him in it. He saw it and he wanted to know more about it," said Kropfl. "Somebody who works for Vans asked if I can do tricks on it, so I sent a video of me just kind of messing around on it, and Steve said he wanted to have a meeting with me."
In that meeting, Kropfl explained to Van Doren that he was hoping to sell 200 of the Locker Boards by Christmas as a means to help pay for his surf coaching and for surf contest fees (Kropfl is coached by former pro surfer Neco Padaratz and competes in the Western Surfing Association).
RELATED: Why Brazilian pro surfers flock to San Clemente
Van Doren was so impressed that he connected Kropfl and his mother with skateboard distribution company NHS to help them figure out a way to best produce more of the boards.
While Kropfl has already produced about 25 of the boards (he cuts them all by hand) with all of the press his company has been getting, and with an upcoming date to sell the boards at the Ski Dazzle trade show in Los Angeles, he and his mother are now worried they'll have trouble keeping up with demand.
"The big thing we're looking for right now is donated boards," said Kropfl's mother, Carrie Kropfl. "We make all of our Locker Boards out of old recycled skateboards we've been donated by the Republik of Kalifornia skate shop, but we're running low on old boards."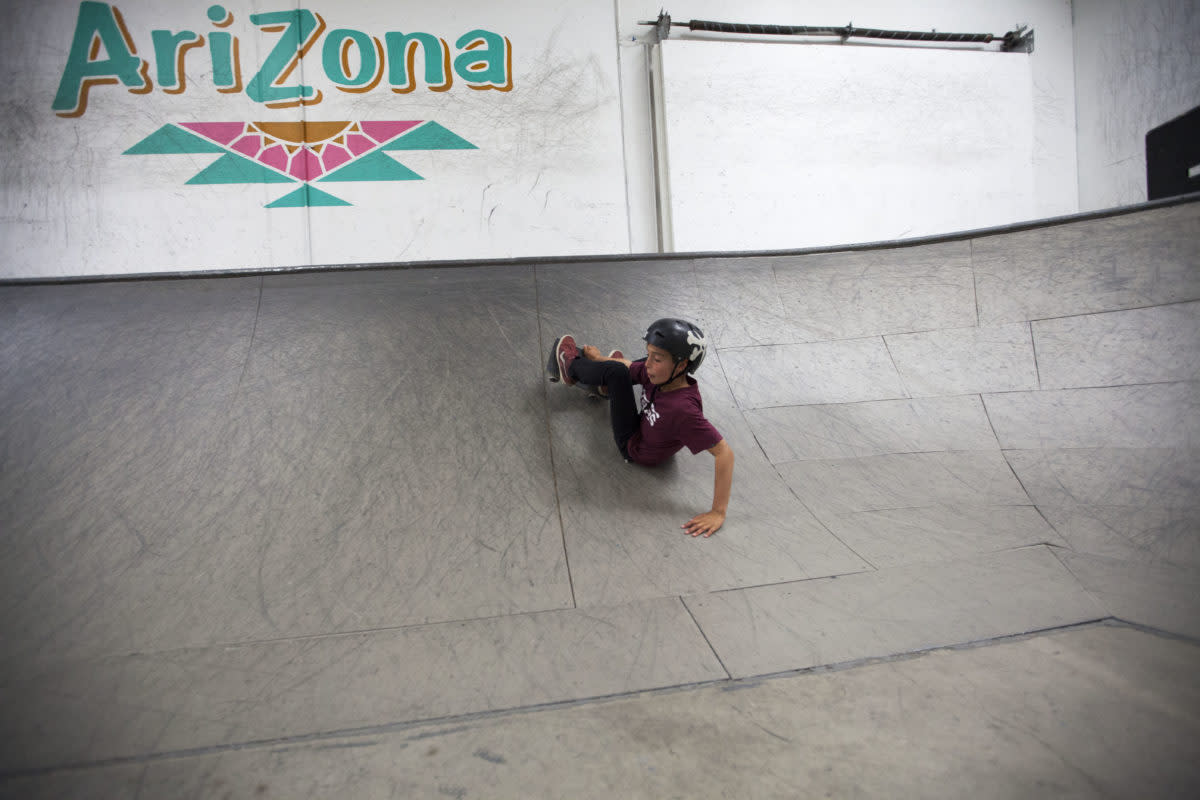 So the family has set up a donation section on their website.
They're even offering to drive to any residence in Southern California willing to pledge a bulk donation of skateboards, and are offering $5 off the $20 retail price of the board for anyone who donates a board.
For now, Kropfl is just interested in growing his company and working on his newfound career as a business owner.
"My parents are proud of me and hope that I can turn it into an even bigger company," said Kropfl. "It's funny, my friends all want to start their own companies now. One kid went up to me today in math class and asked me 'How do you get a website?'"
More from GrindTV
Here's why breathable insulation matters in cold weather
Here are 10 helpful tips for beginner standup paddlers
A handy guide to taking your kids camping for the first time
For access to exclusive gear videos, celebrity interviews, and more, subscribe on YouTube!