KC Deane is something of a jack-of-all-trades in the world of action sports.
The Idaho-native not only is one of the most talented professional freeskiers in the world, but he has also forged a promising pro career in mountain biking, snagging the cover of BIKE in November.
And on Tuesday, Deane debuted a new, raw clip of himself showing off his bike skills in British Columbia. The footage is nothing short of hair-raising:
In the description of the video posted to Vimeo, Deane says that he had spent the past four years scouting out burly lines in this zone above Fraser River in B.C. before finally pulling the trigger and sending it down one of them.
"Freeriding has a few places in the world that really stand out," Deane writes in the description. "Utah with the desert terrain there being so ideal, some forget about the possibility and the desert in British Columbia. The high desert terrain from Kamloops, all the way up past Williams Lake has very similar dirt to Utah."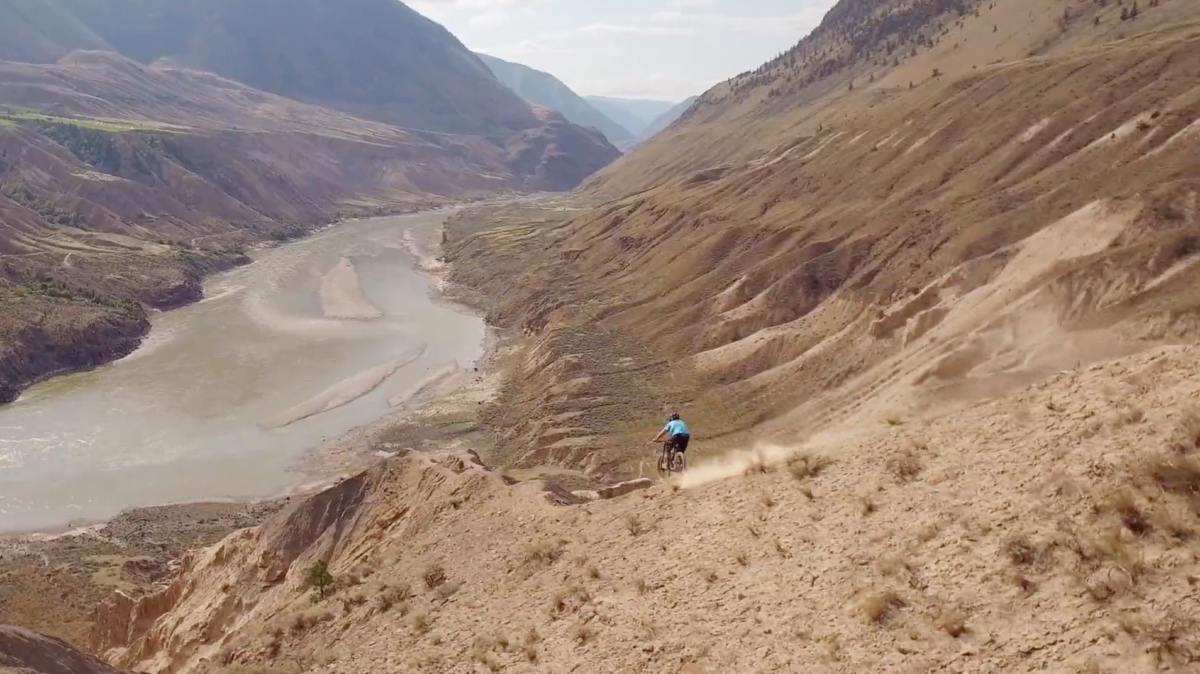 "Mason Mashon and I started riding lines along the Fraser River years ago, and when Mason found this zone four years ago we went and started piecing lines together," Deane continues. "After years of traveling south to Utah to go freeride it was time to point it north."
The 100-second edit is accompanied by no music, just raw footage and the sounds of Deane's tires tearing through the Canadian dirt and his brake pads screaming for help. Given how intense the clip is, that's all that is needed.
For access to exclusive gear videos, celebrity interviews, and more, subscribe on YouTube!