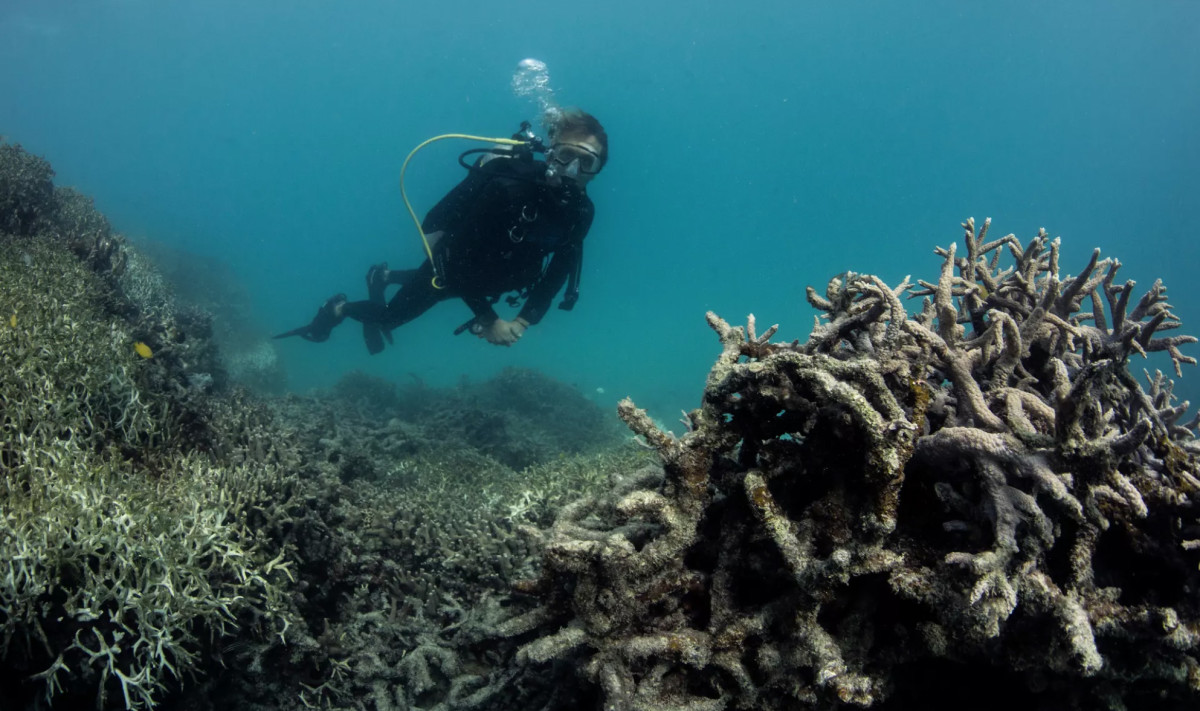 Many of the corals that build the reefs throughout the world's ocean rely on symbiotic relationships with other animals. But a phenomenon called coral bleaching not only causes coral to lose its color, but reject symbiotic relationships.
One thing that scientists are finding that causes coral bleaching is oxybenzone, which is found in most sunscreens. A 2015 study by the Haereticus Environmental Laboratory found that beaches with heavy numbers of swimmers with sunscreen had high accounts of coral bleaching. This has been refuted by some big pharmaceutical companies that make sunscreen, but the science is backed by the US National Library of Medicine.
This brings us to Chad Lieske. He founded Lucky Bastard Company in Venice, California, making a mineral-based sunscreen. Technically, he started by making lip balm but then he decided to branch out to sunscreen, as well.
Then he learned about oxybenzone and coral bleaching and didn't want to be responsible for damaging the ocean he loved.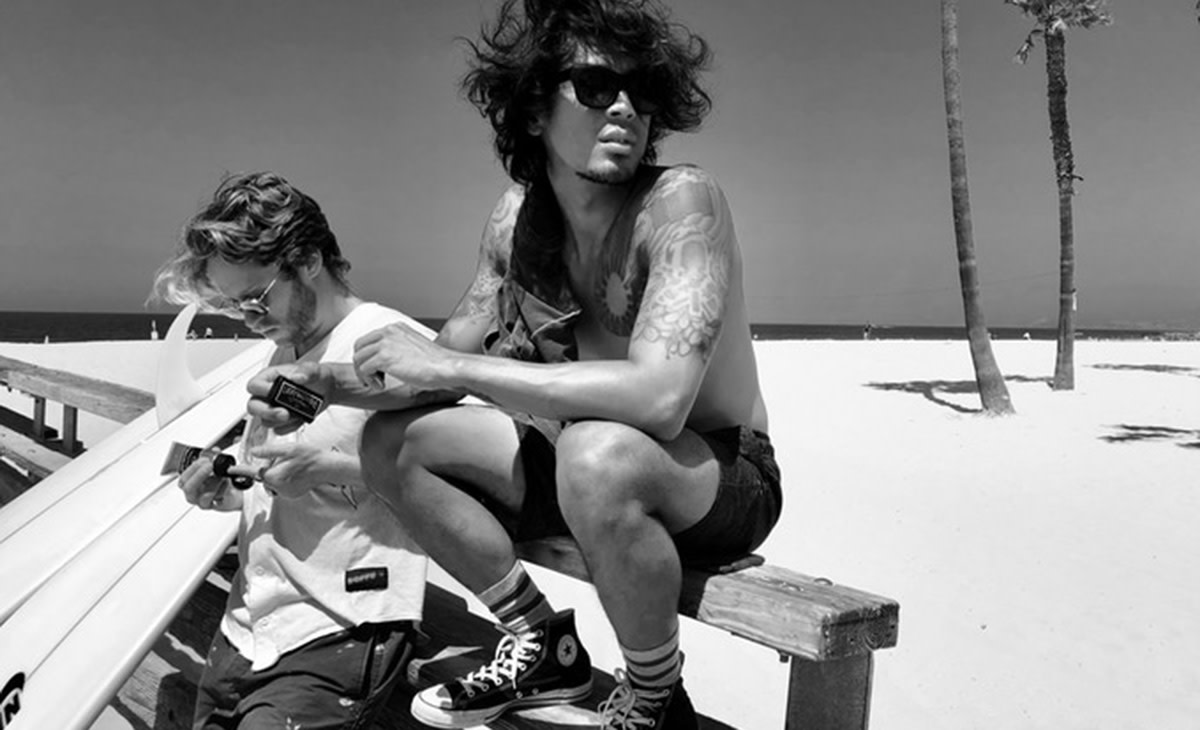 "We grew up on a farm. My parents were into organic farming and infused oils," Lieske tells ASN. "Now I'm in Venice, we use sunscreen every single day. But I was seeing the devastation in Hawaii. We spent over a year on research and development with a team of scientists in LA. I wasn't going to put out a sunscreen that wasn't up to my standards."
The result was Lucky Bastard sunscreen, which is all-natural, cruelty-free, vegan … and free of oxybenzone.
"Oxybenzone is the number one contributor to coral bleaching," he explains. "At tourist beaches all over the world, you can actually see it, a film on top of the water. We created a product that doesn't harm the environment but still protects your skin."
Hawaii has banned the sale of sunscreen with oxybenzone and octinoxate. The chemical is also absorbed by the skin and the company cites that it has links to hormones imbalances, cancer, endocrine and reproductive disruption, and DNA mutation.
And so, Lieske will paddle prone from Los Angeles to Catalina Island.
Now the paddle in itself is a feat. Lieske will paddle prone 22 miles on a 16-foot distance paddle board. He's a surfer but not a distance paddler, two very different things.
"I've been surfing as much as I can and hitting the gym. My buddy paddled the Molokai 2 Oahu race this year, so I have been asking him a lot of questions. He's going to help me with the most ideal time and tides and figure out which ports will have the best current," he says.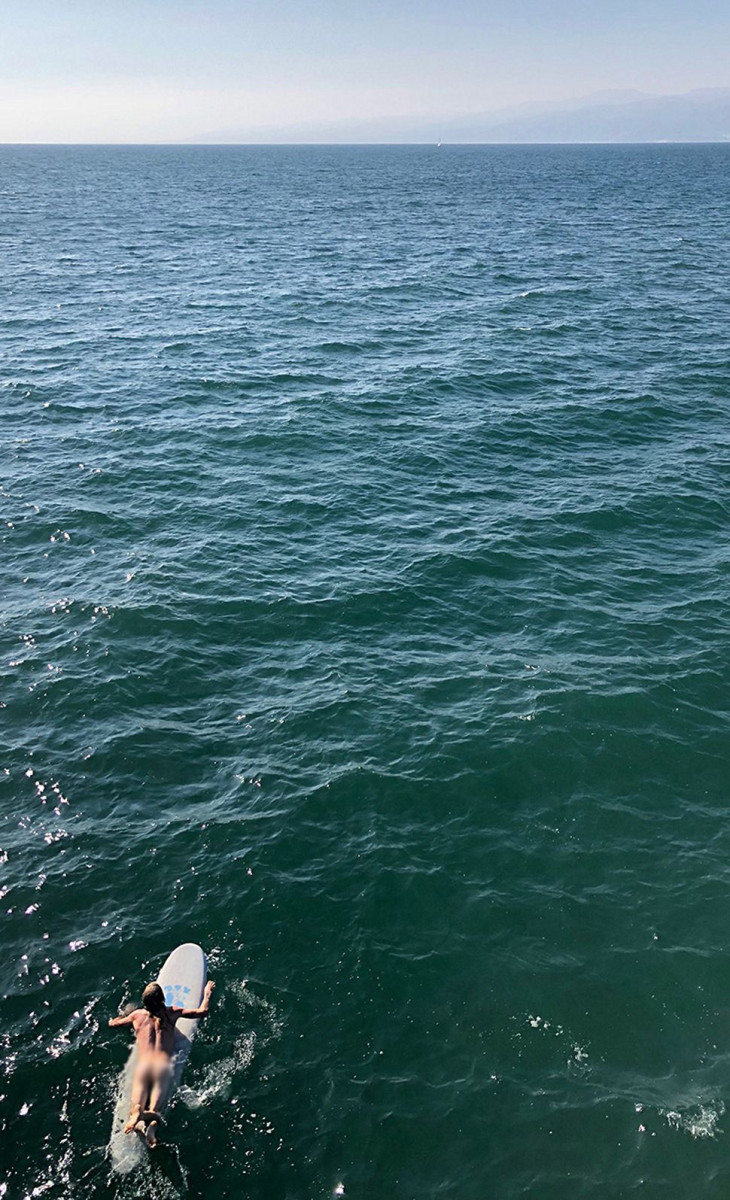 Now, here's the kicker: In addition, he'll be doing the 22-mile paddle sans clothes (au naturel; unclad; in the buff). And that will bring on many unique challenges of its own. The first of which, is the point of his whole mission. Like many of us, Lieske's behind certainly does not experience much sunshine. A full day in the sun could grill those pale cheeks.
"I am literally putting my ass on the line," he tells ASN.
It's that confidence he has in his start-up product, which is SPF 30 and waterproof for 80 minutes. That means he has to stop and reapply every hour and 20 minutes. And if it's not waterproof for 80 minutes, he will find out the hard way. He's also aware that most of his support team will not help him with certain regional application.
"Hopefully I'll have my girlfriend to help," he jokes.
But that may not even be his biggest hurdle. Just how will it feel to have his naked body at sea for that long? Will he be a champion of healthy reefs, or simply the champion of chafe?
"We're trying to figure out some sort of pillow situation to rig up. We're thinking of maybe a pouch? We've been joking, but it's very real," he says.
Lucky Bastard Company currently has a Kickstarter campaign in the works to fund a large scale production. Lieske originally was waiting for the pledges to hit $80,000 but he has decided to paddle it either way.
This is clearly a great way to bring attention to his cause (and his product), but he's not looking to bring so much to his manhood.
"It's going to be tricky getting on and off the board," he says. "I'll have to have a towel. I'm sure the editors will be able to blur that out of the photos and video."
And with the onset of autumn, he's also got his eyes on the dropping water and air temps. They could have a significant effect on his entire endeavor. There hasn't been a set date as to when the paddle will take place, hopefully he'll get it over before serious winter cold water and weather set in … We'll just have to wait and see.
Check out their Kickstarter campaign for updates.
For access to exclusive gear videos, celebrity interviews, and more, subscribe on YouTube!