The Union Cycliste Internationale (UCI) is the international governing body for bike racing, and it is in charge of moderating all things cycling from race guidelines to doping policies (including the Lance Armstrong incident) to restrictions on bike designs.
And it was those restrictions on bike design that interested the engineers at Specialized Bicycle Components, who saw them as handicapping the future of bike racing. So, they raised a metaphorical middle finger to the UCI and developed a road bike that goes against all the rules: the fUCI (Eff You See Eye).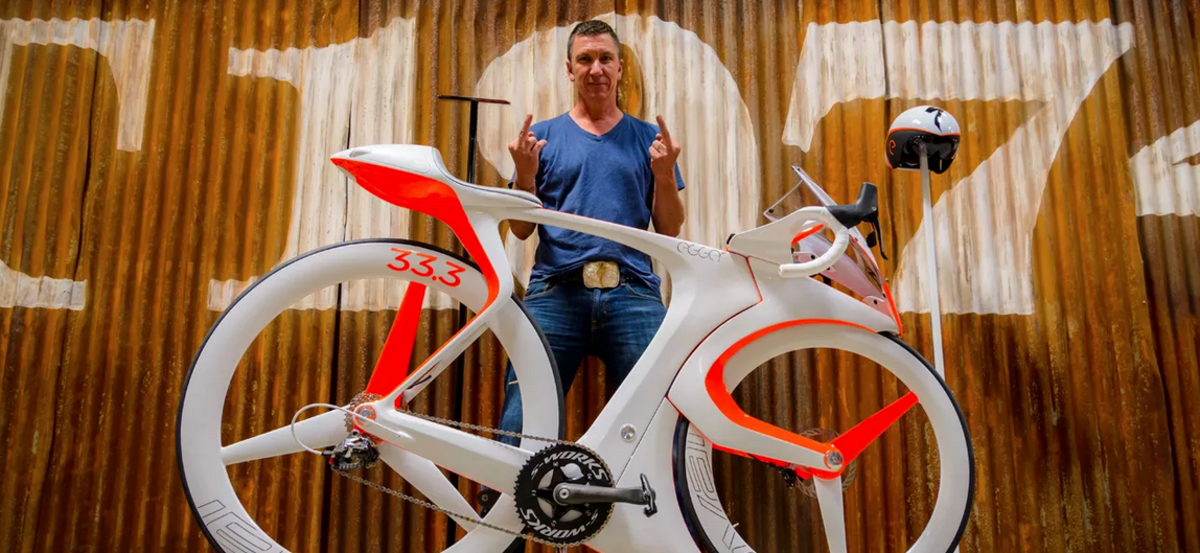 Specialized's creative director, Robert Egger, created the bike to deliberately go against the restrictions of the UCI to appeal to a wider audience. While the UCI's rules are meant to emphasize the skill levels of bikers as opposed to the ability of engineers to develop bikes that challenge the laws of physics, the average cyclist isn't racing in the Tour de France.
"The UCI really caters to a very small population," Egger said of his new design."But there's so many other people out there who couldn't care less about the UCI. They don't follow the racing and they don't even know all the limitations that are put on bikes for the UCI riders. So, my feeling was let's design a bike for someone who really just wants to go fast on a road bike."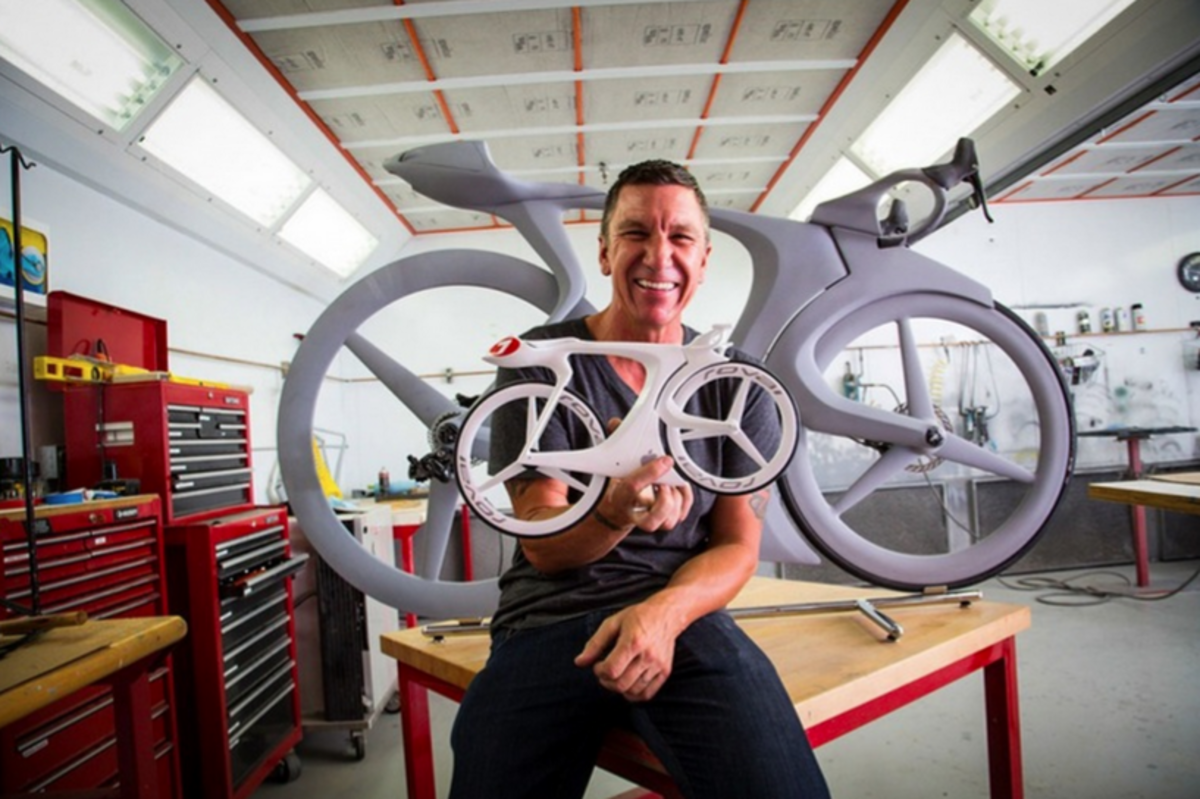 So Egger went against most every UCI restriction. He made the rear wheel 33.3-inches — larger than the front wheel — to act as a flywheel, which is against UCI rules.
He put a small electrical motor in it to help riders quickly accelerate the larger wheels from red lights as well as a navigation console to allow your smart phone to control the bikes navigation — all of which are, again, against UCI rules.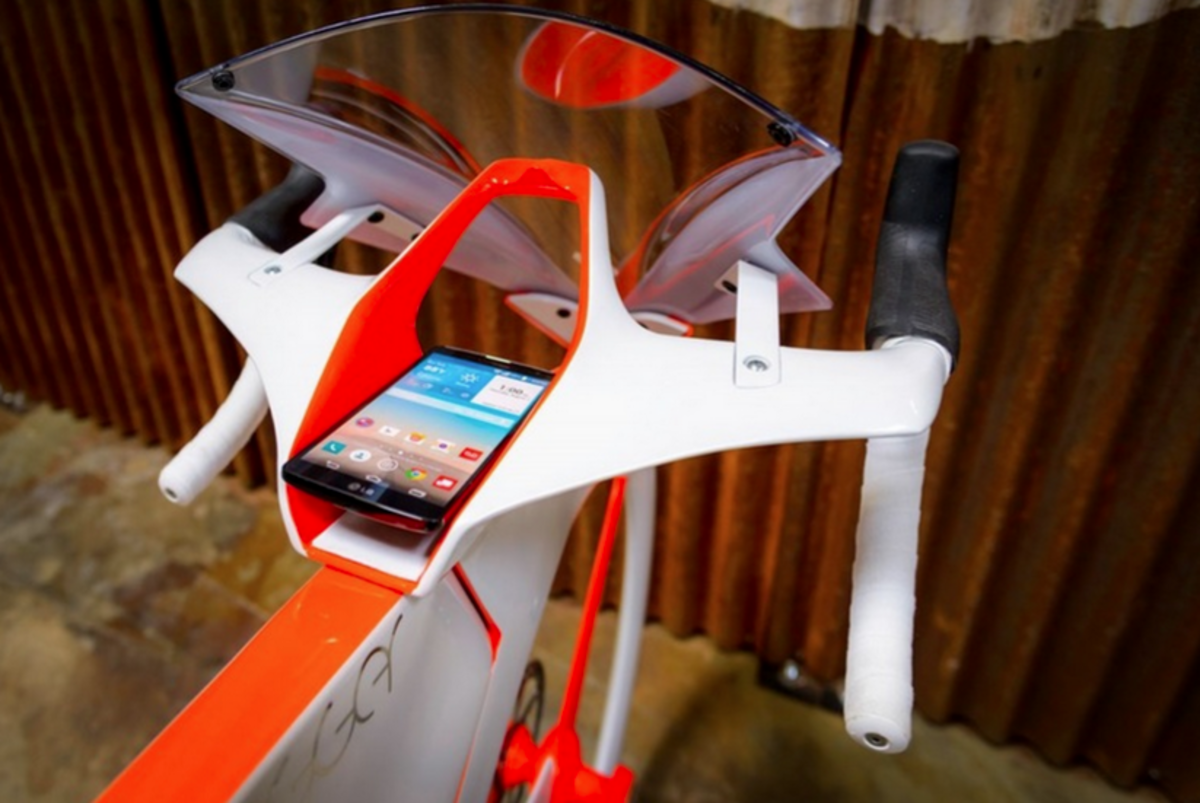 "The idea would be that your smart phone runs the whole bike," Egger said of his design. "Everything from disabling it if you want to lock it up, to being able to program in your ride route, or suggest alternative routes if you're trying to get to a specific place."
Finally, as the pièce de résistance, Egger installed aerodynamic paneling and windshields on the bike to reduce its drag.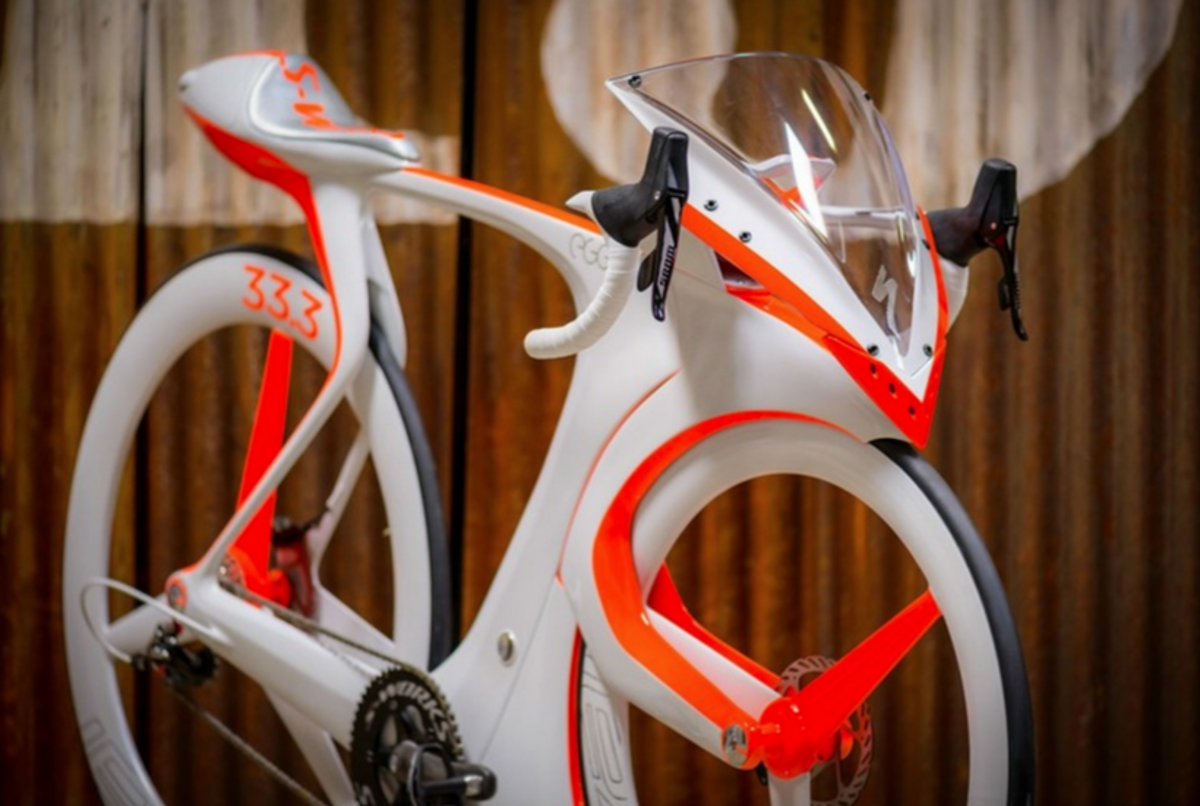 "Like I said before: I want to tell the story of 'what if?' What could be?" Egger said of his finished design. "This is a bike all about what could be, not what it necessarily is right now, but what bikes could be."
Unfortunately the fUCI bike is just a one-off model at the moment and fans can't their hands on it just yet.
More on GrindTV
Mud runs: America's fastest-growing sport?
7 #vanlife Instagram accounts to inspire your next road trip
The essential guide to cold-weather surf gear
For access to exclusive gear videos, celebrity interviews, and more, subscribe on YouTube!