Photos and Words: Kevin Johnston
Entering the back room of Al Widing's modest cabin on Michigan's AuSable River is like stepping into the heart of North American canoe racing history. The walls are covered with newspaper clippings, photographs, medals, and trophies. Al Widing Sr., 87, sits comfortably in the center of it all, spinning yarns from a lifetime of canoe racing: getting held at gunpoint in the 1964 Texas Water Safari, a sudden introduction to whitewater during a race in British Columbia, and going head-to-head with the great marathon paddlers of the 1960s.
The race he talks about most is the one he's entered 40 times and never won: The 120-mile AuSable River Canoe Marathon. Widing has finished the race a record 33 times, including 16 consecutive finishes from age 63 to 79. After a commercial garage door fell on his shoulder, requiring surgery in 2010, the retired contractor has since started a new streak. Widing, who left high school to serve as a gunner on the USS Aaron Ward and watched the wingtip of a kamikaze fighter pass within inches of his turret in 1945, is a different kind of tough.
This summer, he teamed with 21-year-old Hailey McMahon, who notched her first AuSable finish. Widing extended his record to 33, and set yet another mark for the oldest competitor. He thought that AuSable would be his last, until he received a call from a young racer asking about 2013. Next July, AuSable spectators may once again tell newcomers that there's really only two canoes you have to watch cross the Oscoda finish line: the winners, and Al Widing Sr.'s No. 09 boat.
Our first canoe was an old 16-footer that we bought from some old farmer, sitting out in his field. I think it was an Old Town, but it was made of wood with a canvas like cover over it. Weighed over 60 pounds.
My brother Roy and I were really the first ones to come from downstate to race. Then it was a huge rivalry between the guys from Grayling and Oscoda. They used to cheat like heck to win. If you knew the shortcuts you could do that then. We were new so we didn't know no better.
Back in those days there weren't a lot of good roads along the river. You almost never saw a car along here. We would drop our canoe off, drive down to the finish line, then we would walk and run back. It took all night to get back to the canoe.
You cuss at it while you're doing it, but it gets in your blood.
If you want to try it for the first time? Paddle, paddle, paddle. You have to learn to read the river. Some of these guys think you practice for 20 or 25 hours then you're ready. Maybe they can do it, but I can't. It's something you gotta work up to gradually.
I finished second three times. We just about tasted a win so I'm satisfied … well, I shouldn't say satisfied. It's been a big part of my life. Spectator this year? That's a possibility. But I wouldn't bet on it.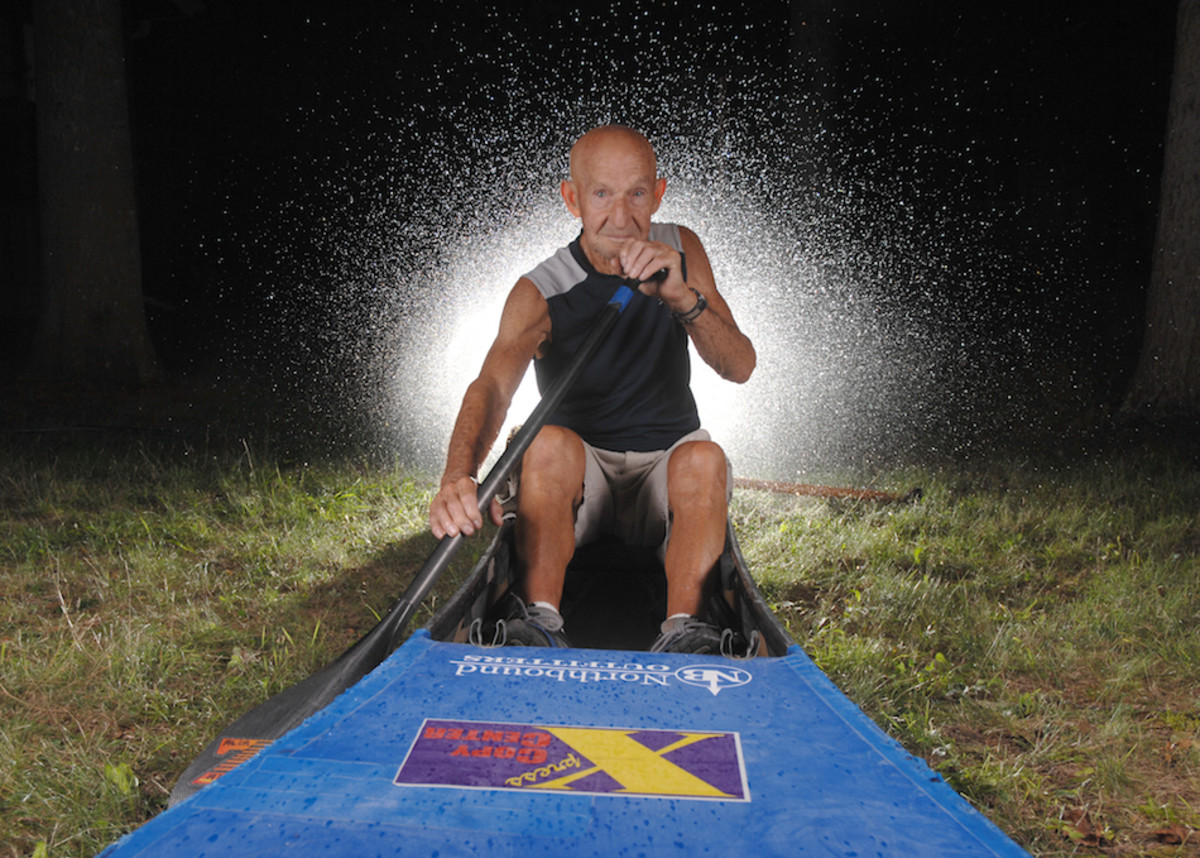 This story originally appeared in C&K's December 2012 edition. See more information on the life of Al Widing, Sr., who passed away on Jan. 11, 2018, at age 92.
The article was originally published on Canoe & Kayak
For access to exclusive gear videos, celebrity interviews, and more, subscribe on YouTube!