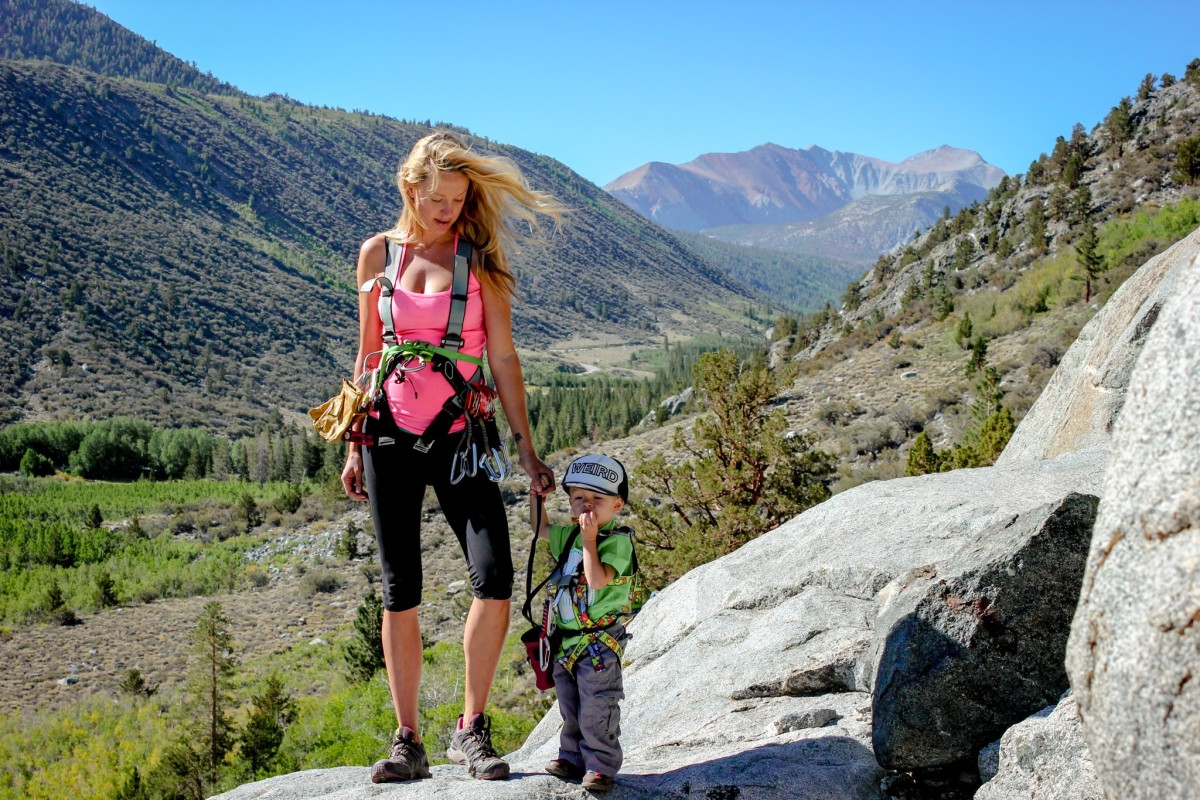 Just a few days after Brooke Gaynes gave birth to her son, Huck, she took him hiking.
"I remember anticipating criticism and feeling a little hesitant to post my first hiking photos," the Salt Lake City local says. "However, the response I got from my social-media community was overwhelmingly positive and supportive."
Friends and strangers alike commented on Huck's early Instagram photos with questions about gear and logistics, they, too, interested in exposing their young children to the outdoors just like Gaynes.
A few weeks ago, Arizona native Morgan Brechler experienced a similar surge of interest in how she was raising her daughter, 4-year-old Hadlie, when a social-media photo of the two rock climbing went viral.
"Hadlie loves doing anything outside," Brechler says. "Being outdoorsy and adventurous has always been a thing for me, so Hadlie was just born into it."
RELATED: Tips for international travel with kids
When it comes to parenting, Gaynes, Brechler and Shannon Robertson (mom to Bodhi, 3, and Skye, 10 months) have a lot in common. All three women are in their 20s, single mothers who have made a commitment to a life of adventure—even with their young children in tow. This spring they'll embark on an adventure together with their children for the upcoming film Born Wild, an effort to inspire more parents to introduce their kids to the outdoors.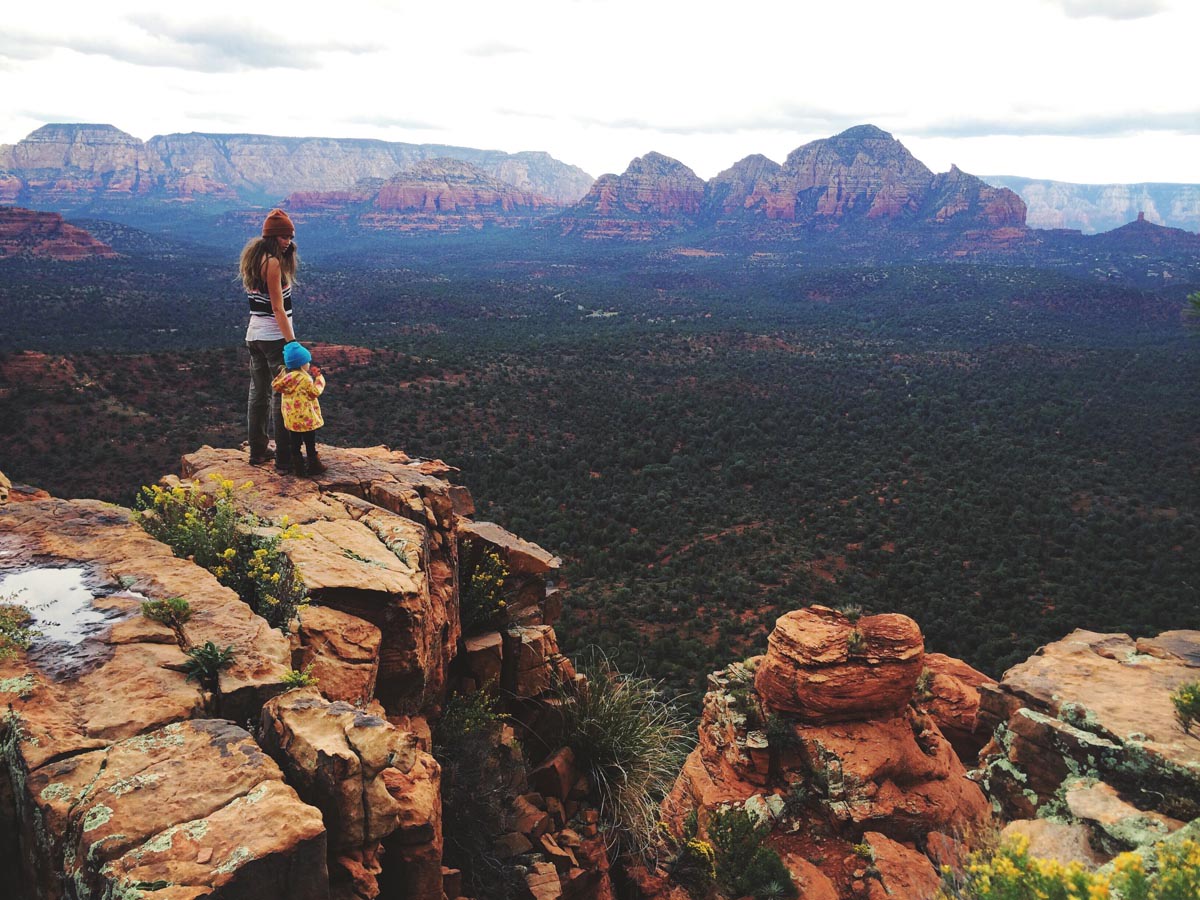 "I grew up in Alaska with very adventurous parents," says the film's director, Aly Nicklas, who was introduced to the film's stars during an Instagram meet-up at Havasu Falls over the summer. "They strapped me to their backs and took me on their adventures just like these women do. And while it's normal in the outdoor community, your average American might consider my upbringing unconventional."
Nicklas says she wants her film to convince parents of the importance of teaching their kids to love and protect the outdoors—but says the benefits of an outdoor-centric upbringing are innumerable.
"Spending time in nature is healthy; that's a fact," she says. "Children today spend far more time with screens and indoors than our generation did, and that's scary when you think about it, for a lot of reasons, including the rise of obesity and attention disorders."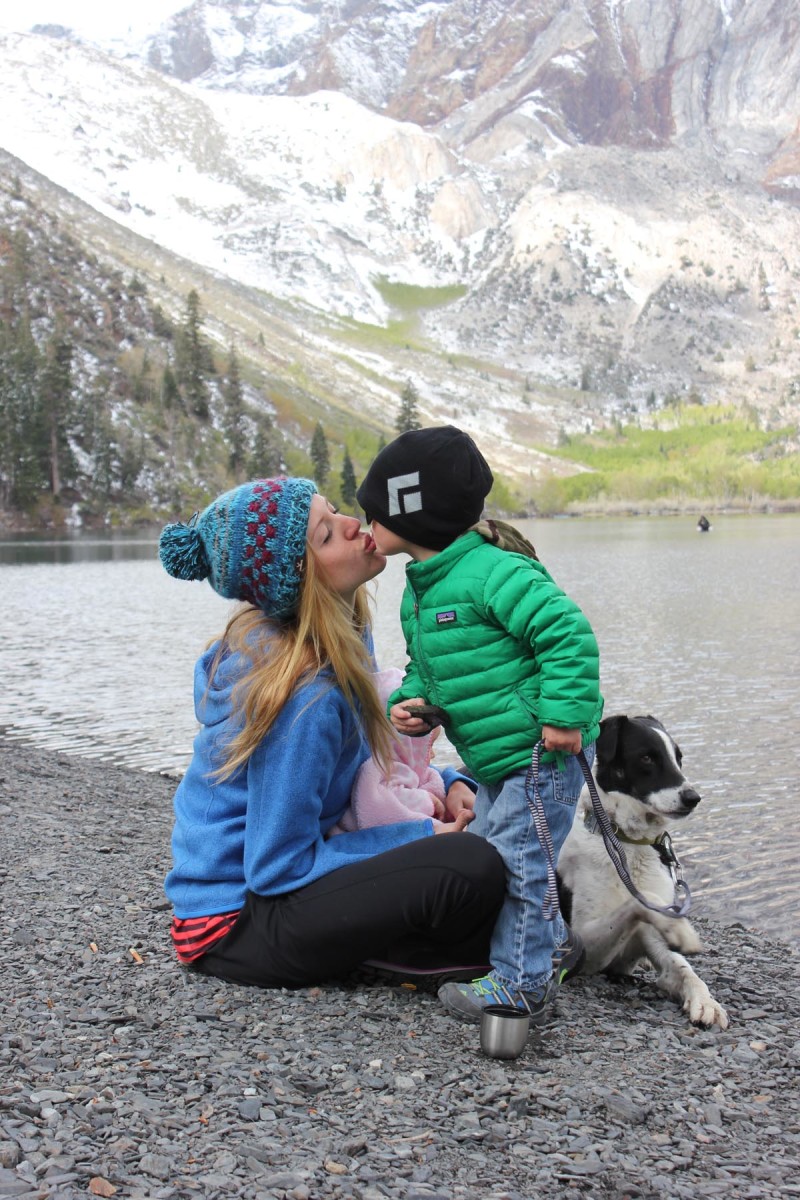 Robertson agrees, saying the behavior of her children changes almost immediately when they step out the door:
"There are times when we're inside and the children are fussy and whiny and I can't figure out why. I take them outside on a hike and voila—they are both miraculously happy. The bottom line is that we as humans need to be outdoors. It's so blatantly obvious to me, and because of that I make it a point to be outdoors more than we are ever inside."
RELATED: 5 tips for cheap skiing with kids
While Born Wild is still in the initial stages of production, Nicklas says preliminary interest has been both swift and positive. She and her co-director, Ali Geiser, with whom she produced the film Knee Deep, are launching a crowdfunding campaign on Kickstarter next month. Born Wild is tentatively set to debut in summer 2016.
"I'm excited for the potential it has," she says. And as for shooting very young children? "I'm pretty good with kids," Nicklas laughs. "The challenge will just make it that much more real. And interesting."
More from GrindTV
This company will deliver the meals for your next camping trip
Billabong surfer Lindsay Perry's design for life
The 4 most dangerous mountains in the world
For access to exclusive gear videos, celebrity interviews, and more, subscribe on YouTube!