Whether you like it or not, the right hat while kayak fishing can mean a world of difference in the success of your day. It may or may not help you catch the fish you're looking for, but in the long run, the right hat has the potential to keep you on the water longer in the near and far future.
That said, we recently put the Tilley Paddler's Hat to the test and can assure you that this is a hat you'll want to add to your arsenal. Below, we've outlined the five biggest reasons this bucket cap should rest atop your melon the next time you decide to cast a line from that kayak.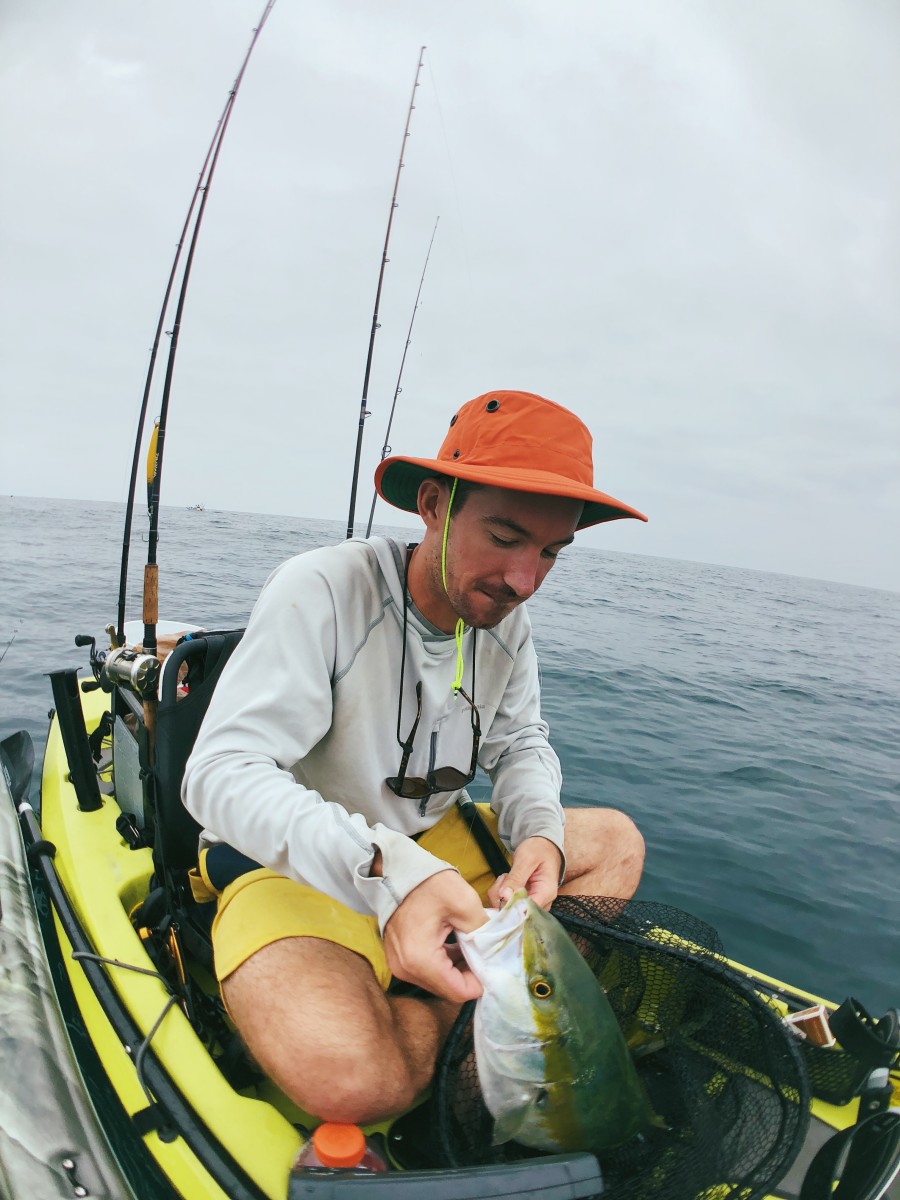 #1: Provides More Sun Protection
Unlike some caps, this melon protector provides more sun protection than a solar eclipse. Constructed with certified 50+ UPF fabric, just placing this cap on your dome will add days to your life, with light fabric and a full brim to ward off sun and rain.
#2: Water-Repellency
Worried about getting drenched in the rain? You're in luck, the Paddler's Hat is water-repellant and does a fine job protecting from ocean spray to even a light down-pour.
#3: There's a secret pocket
A little extra room to stash random keys and extras inside this cap.
#4: It's nearly impossible to lose
Tilley has made this hat nearly impossible to lose. HOW?
-Equipped with an extra stiff brim with full plastic wiring, the windage on this hat is minimal.
-For a more aerodynamic and stylish approach, the sides are armed with snaps.
-Wind cords and a size cinch system help for adjustment during heavier winds.
-Foam in the brim and crown of the hat ensure floatability if somehow it ends up overboard.
-Lastly, if you lose sight of the hat once it's overboard, reflective yarns in the cords are visible in the dark and the bright orange option is easily visible.
#5: Guaranteed for Life Not to Wear
This essential bucket cap is guaranteed for life not to wear… Yep, that's right, Tilley puts money where its mouth is and offers you a lifetime warranty!
All in all, we'd recommend this cap to any angler whether they're out for a fish, adventuring in the outdoors or just attempting to add a bit of fashion to their daily attire. Find the Tilley Paddlers Hat HERE.
— Field Tested: The Action Hat
— Fall Paddling: What to Wear
The article was originally published on Kayak Fish
For access to exclusive gear videos, celebrity interviews, and more, subscribe on YouTube!