It has only been 60 years that climbers have been able to conquer the mystical wall of El Capitan within the boundaries of Yosemite National Park. The first successful ascent of El Cap took more than 45 days over an 18 month period.
Since then, the legendary cliff face has continued to be one of the most prominent U.S. proving grounds for climbers from all around the world. In 2012 Alex Honnold and Hans Florine set the speed record for fastest climb of El Cap, doing it in 2 hours 23 minutes and 46 seconds. Honnold then became the first person to ever free solo the entire climb in 2017.
And in October of last year, Brad Gobright and Jim Reynolds broke Honnold and Florine's speed record in amazing fashion. A time-lapse video captured the blazing 2 hours 19 minutes and 44 seconds record-setting climb … and it is a sight to see.
Gobright and Reynolds buzz up the iconic cliff face in the stunning video. To achieve a speed record in something so technically difficult is truly a great human feat.
With two major climbing milestones happening at El Cap in 2017, hopefully we'll be seeing bigger and bigger achievements at the legendary climbing route in the months and years to come.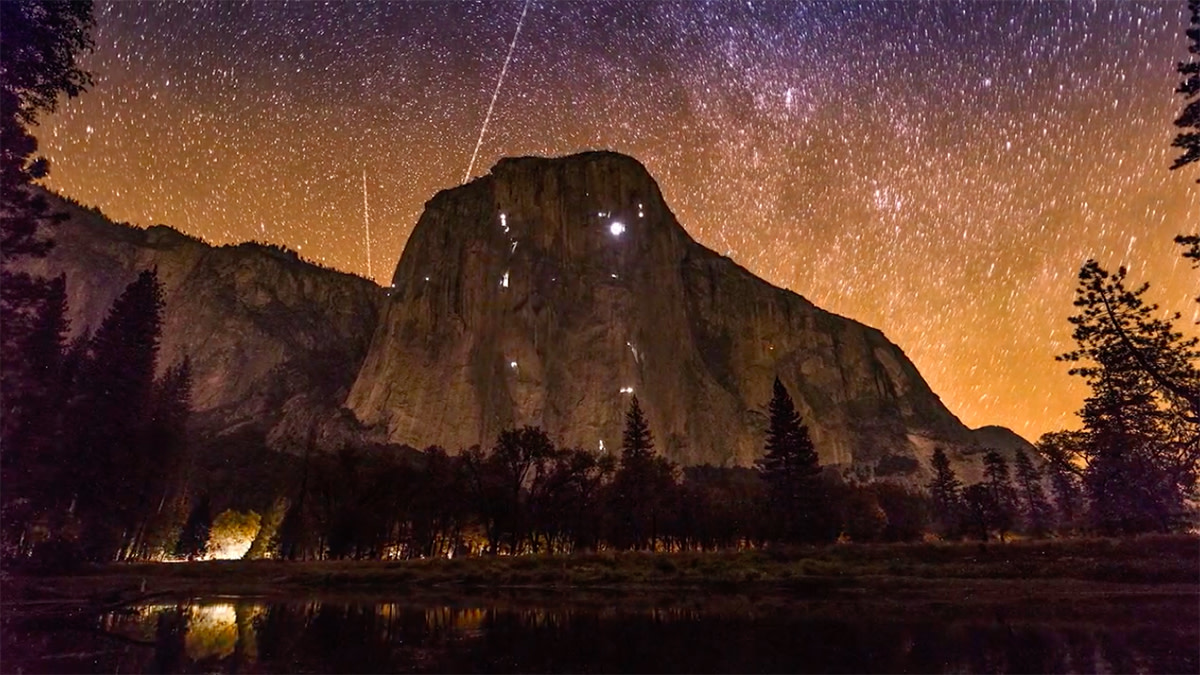 For access to exclusive gear videos, celebrity interviews, and more, subscribe on YouTube!