This story originally ran in C&K's 2011 issue of Whitewater, now available on newsstands.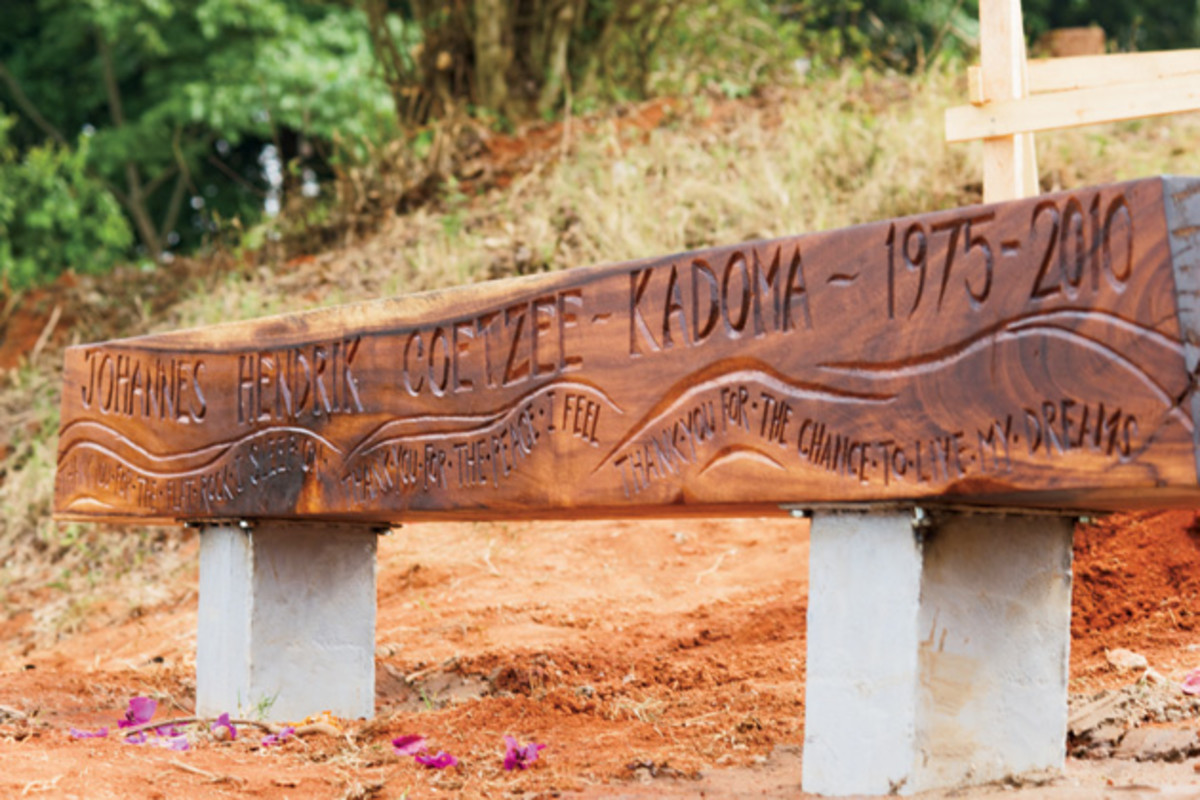 1997: Hendri Coetzee meets Pete Meredith, who immediately hires him to guide rafts on the Zambezi, the world's premier commercially guided big-water Class V run. Coetzee has never been in a raft or a kayak. Within three weeks Hendri runs Number 9-considered a mandatory portage-in a borrowed kayak.
1999: Coetzee heads to Jinja, Uganda, after hearing about huge rapids on the White Nile. Meredith follows soon after. Coetzee explores the back channels of Itanda and Bujagali falls, gaining a reputation for running the most dangerous lines.
2001: On a break from guiding, Coetzee sets out to walk some 1,500 miles from Mombasa, Kenya, to his home in South Africa. He hurts his ankle en route and has to stop after about 600 miles.
2004: Source-to-sea on the White Nile. Despite a festering feud with other members of their party, Coetzee and Meredith finish the first complete descent of the Nile, from Lake Victoria to the Mediterranean Sea. The 4,160-mile trip takes four and a half months and crosses two war zones. Of the six-person team, only Coetzee and Meredith complete the journey.
2004: Murchison Falls mission with Meredith and Americans Seth Warren and Tyler Bradt. This is Hendri's second descent of the Nile's hippo-infested big-water crux. He would eventually complete eight Murchison descents.
2005: Nile Headwaters. Responding to criticism that their 2004 Nile descent did not begin from the river's ultimate source, Coetzee, Meredith, Ugandan kayaker Paolo Babi and others complete a 465-mile first descent of the Kagera River in Rwanda.
2007: Coetzee runs the Murchison Falls section of the White Nile solo and unsupported, the only time anyone has done so.
2009: Coetzee's most ambitious solo mission ever, covering hundreds of miles on the upper and lower Congo River.
2010: In October, Coetzee begins an expedition with Americans Ben Stookesberry and Chris Korbulic. They run Murchison, complete the first descent of the Ruzizi River against the wishes of local strongmen and the Rwandan Army, and begin the Lukuga in the Democratic Republic of the Congo.
December 7, 2010: While paddling in formation with Stookesberry and Korbulic in flatwater, Coetzee is attacked and pulled under by a large crocodile. His body is never found.
January 7, 2011: Some 200 of Coetzee's friends and family meet above the Nile's Itanda Falls to pay their respects. They place notes, mementos and prayer flags on a wooden raft, set it alight, and release it flaming over the falls.
The article was originally published on Canoe & Kayak
For access to exclusive gear videos, celebrity interviews, and more, subscribe on YouTube!