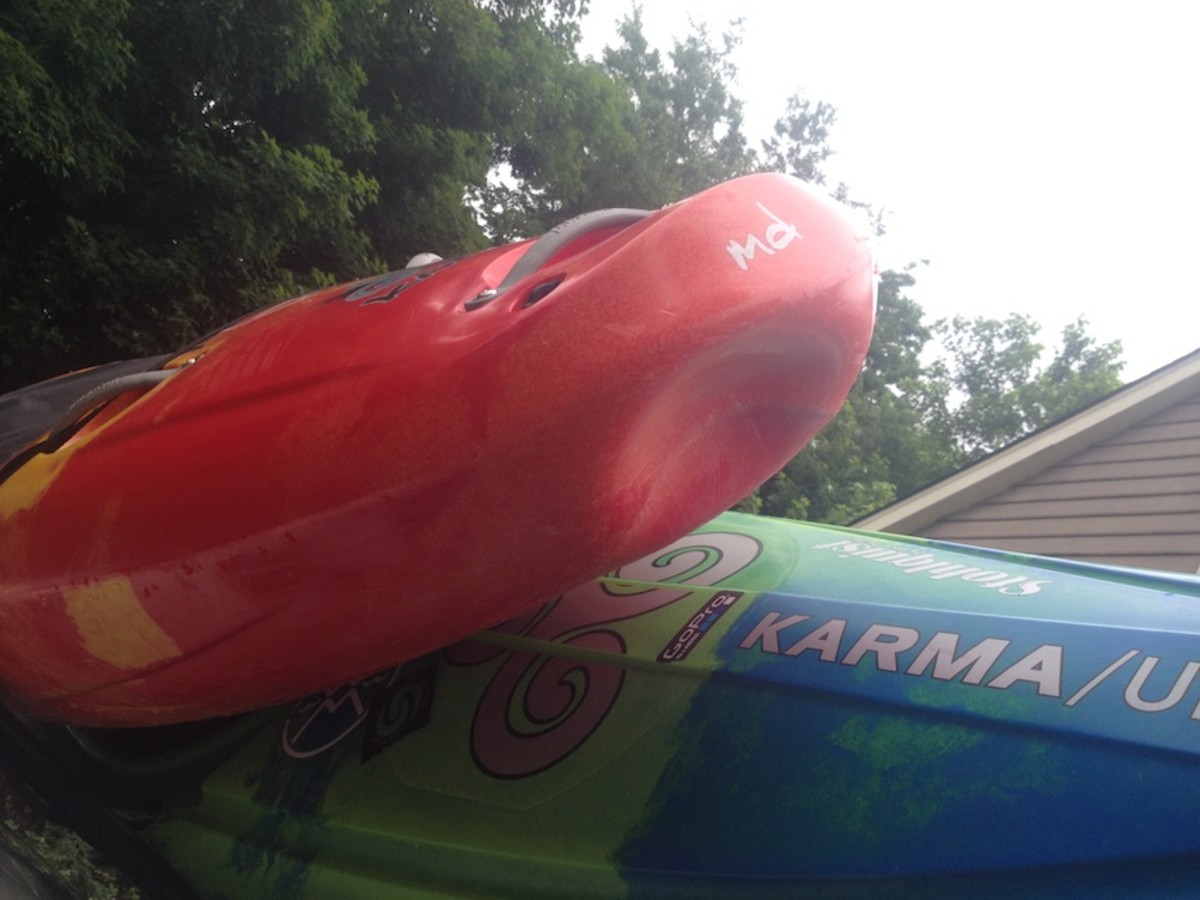 Jackson Kayak Tip of the Week
By Boyd Ruppelt
It happens to all of us at some point, that moment when all the fun, excitement, and exhilaration of paddling whitewater comes to a screeching halt. Reality sets in and you realize, that was NOT a soft hit. It can be a piton off a drop, a wrong angle through a slot, or even just a hole with a hidden rock in it. Hopefully the hit comes without injury and we can laugh off the pain or poke fun at the carnage. Sometimes, however, the dent in your boat will linger, hurting its value or even its performance. Sometimes it has to be welded and sometimes it'll just correct itself, popping out on its own. Regardless, it's nice to have a pretty big bag of tricks for fixing dents on the fly or even at the campground before the next day. This is one technique that works great for bow or stern dents and pitons, especially if there aren't any stretched creases in the plastic.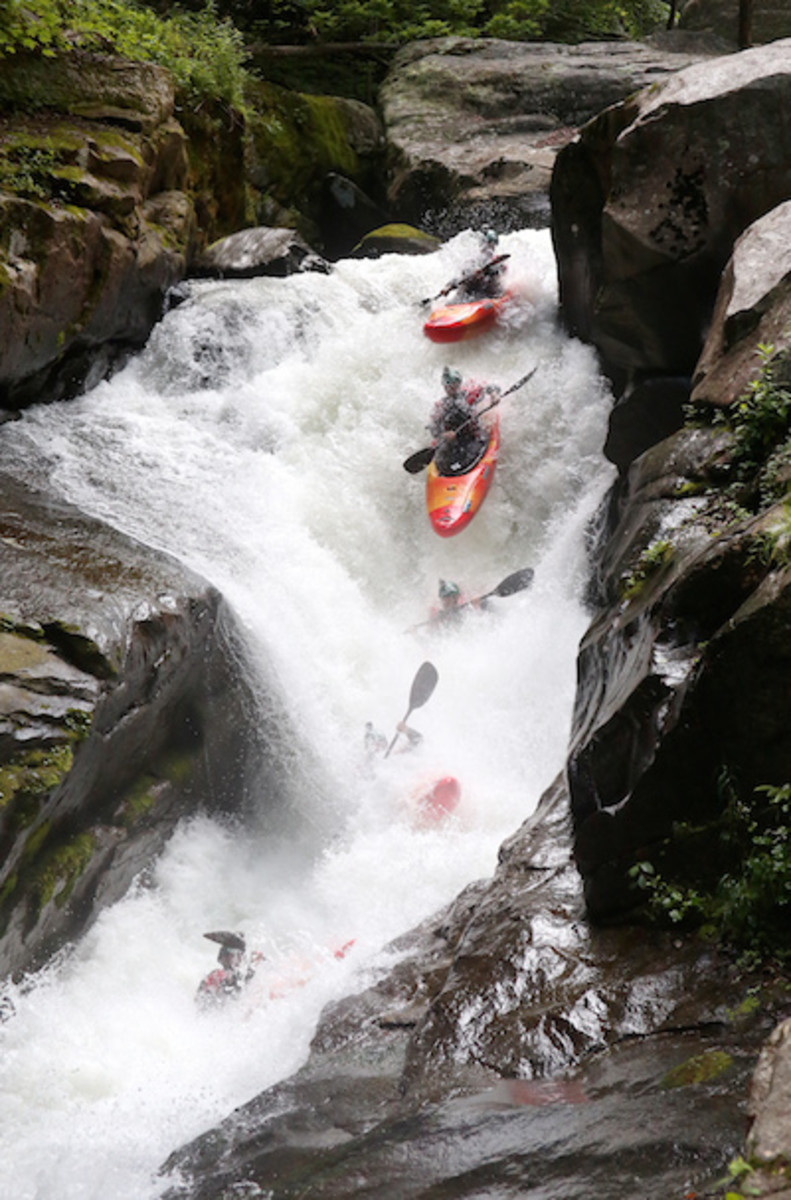 In this case, I had a great line off Gorilla on the Green Narrows in North Carolina. I dropped my bow to soften the landing because it was a pretty low water level. Suddenly I felt a huge hit to my stern and I was spun around backwards through the rest of the flume. It wasn't a big deal to me, but it left a lasting impression on my Karma. I tried using something bulky to punch it back out. I tried setting it in the sun for while. I gently warmed it up with a heat gun to try to get it to pop out on its own, but it needed a bit of extra encouragement.
This was the perfect time to break out the boiling water method for fixing dents.
Step 1: Hang your boat so the dent is facing directly down. In this case, my stern needed to be the low point. Trees, rock faces, and trucks are great for this, but the more vertical the better.
Step 2: Boil a large pot of water over the stove or over the campfire. Make sure you're using enough boiling water to apply pressure over the entire dent. You need enough to at least cover the dent completely.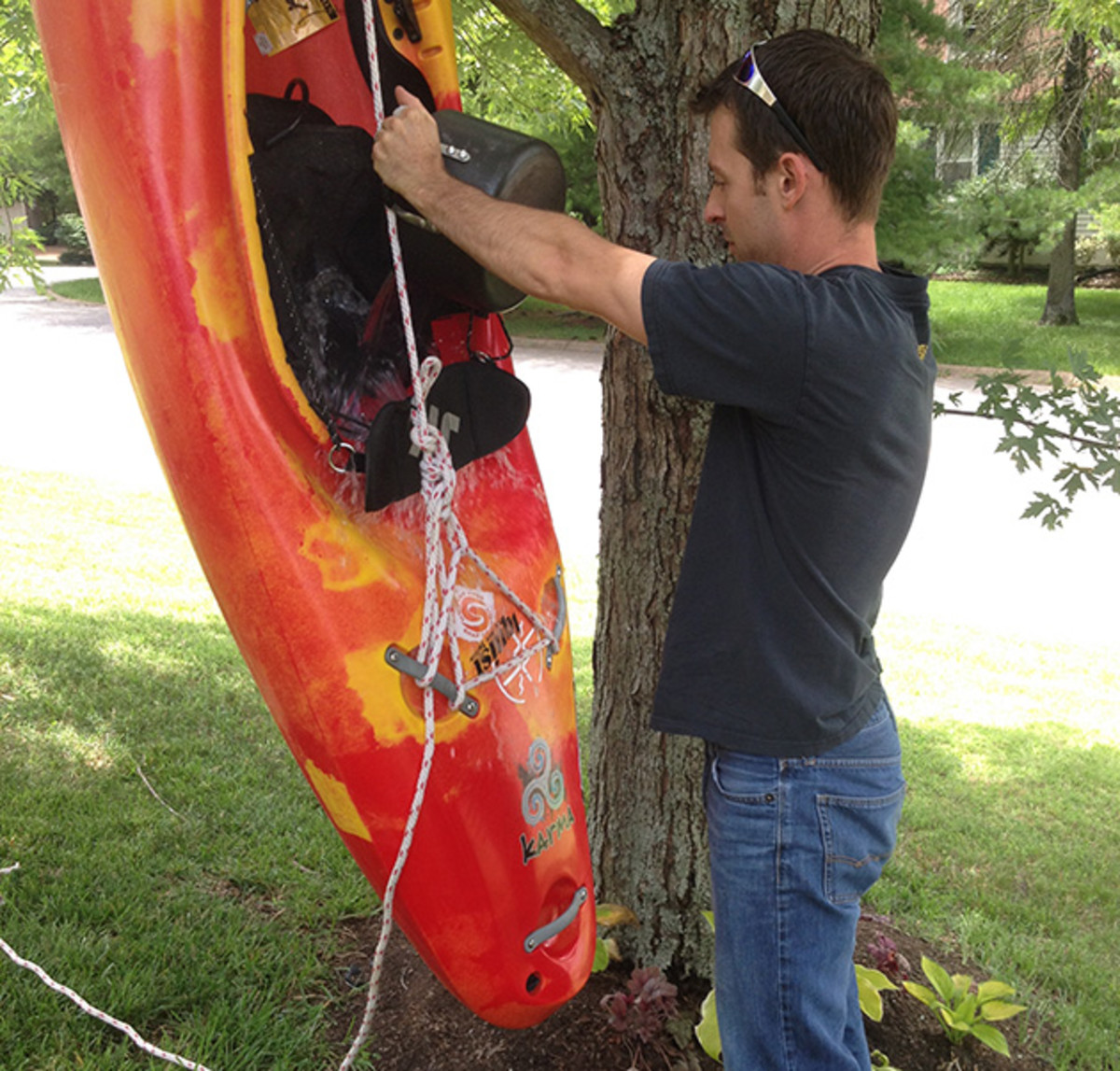 Step 3: Pour the boiling water directly onto the dent. The goal is to throw as much heat at dent as possible, using the weight of the water to apply pressure.
Step 4: Wait patiently. It can take a while for the plastic to heat all the way through. Carefully feel the outside of the dent and make sure it's getting hot. If you need to add more, do so as soon as you can.
As long as there aren't any folds or seams in the dent, this method is a quick, safe, and easy way to fix your kayak. Just be careful while handling and pouring all that boiling water. As you can see, it left my stern as good as new!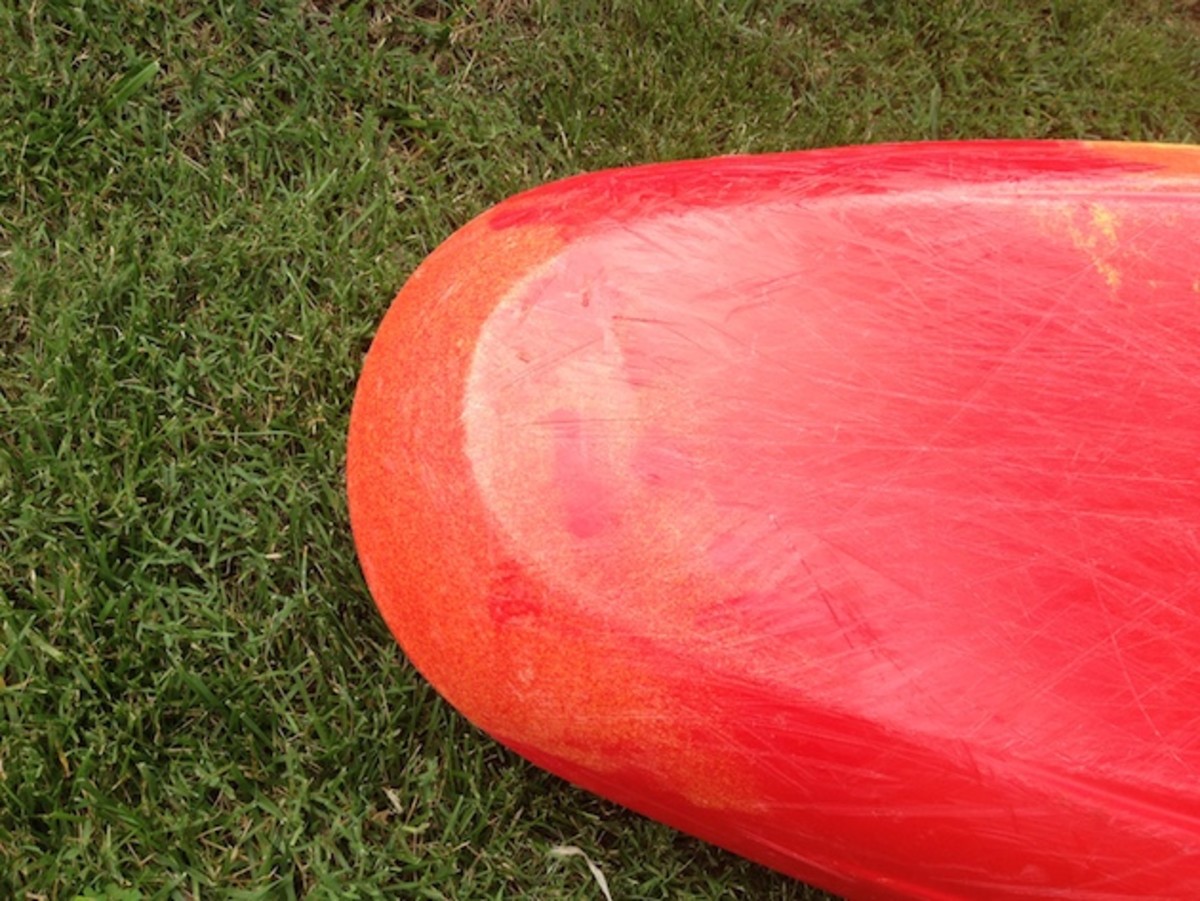 More Tips of the Week
The Time and Place to Backdeck Roll
How to Lift your Kayak without Injuring your Back
The article was originally published on Canoe & Kayak
For access to exclusive gear videos, celebrity interviews, and more, subscribe on YouTube!