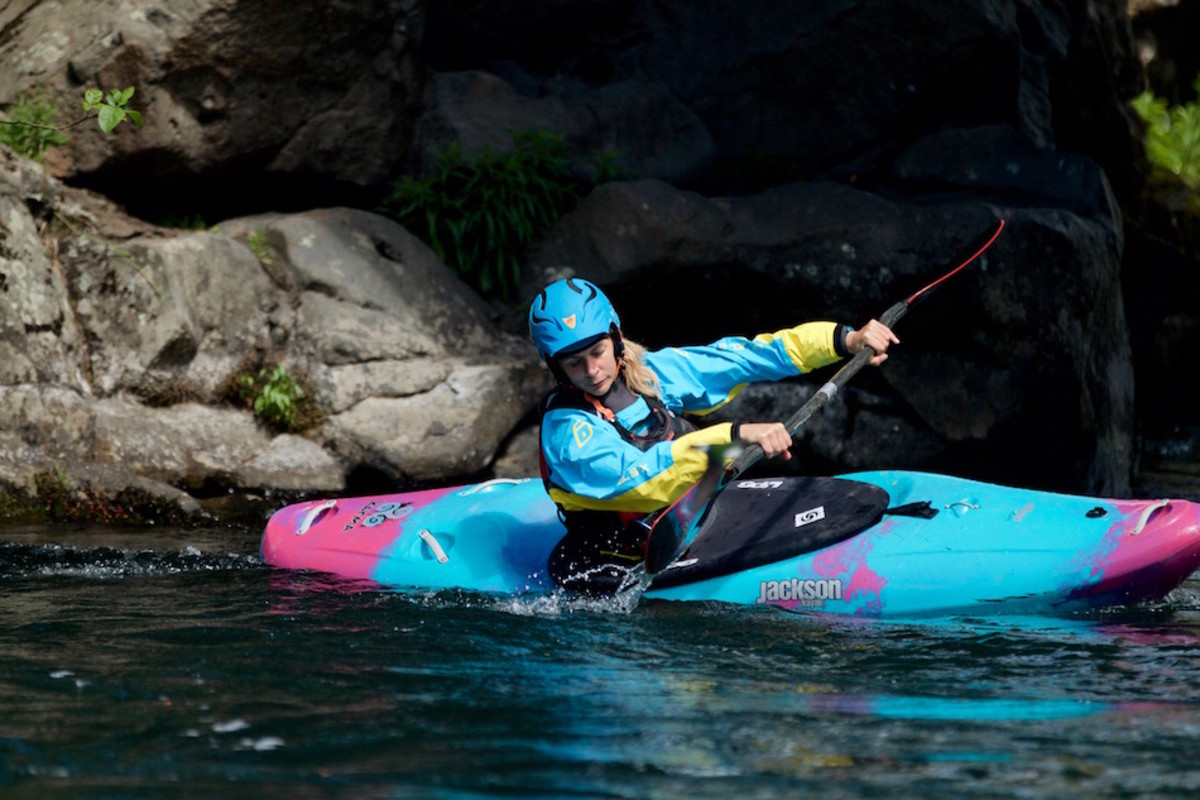 By Heather Herbeck
Here are my top 5 ways to challenge yourself when you're ready to "step it up." When Class II starts being easy, but you find Class III a little intimidating, or if you just want to look super steezy on any level of whitewater, these are fun tips to practice.
These tips can be done with any kayaking skill—peel outs, eddy turns, ferries and boofs are just some examples.
Close your eyes
We are very visual people, closing our eyes adds an element of the "unknown" and may surprise you. However, kayaking is a sport where we focus a lot on "feel," so this is a good exercise on trusting yourself in making the right decision when you feel the river interacting with you boat in a certain way.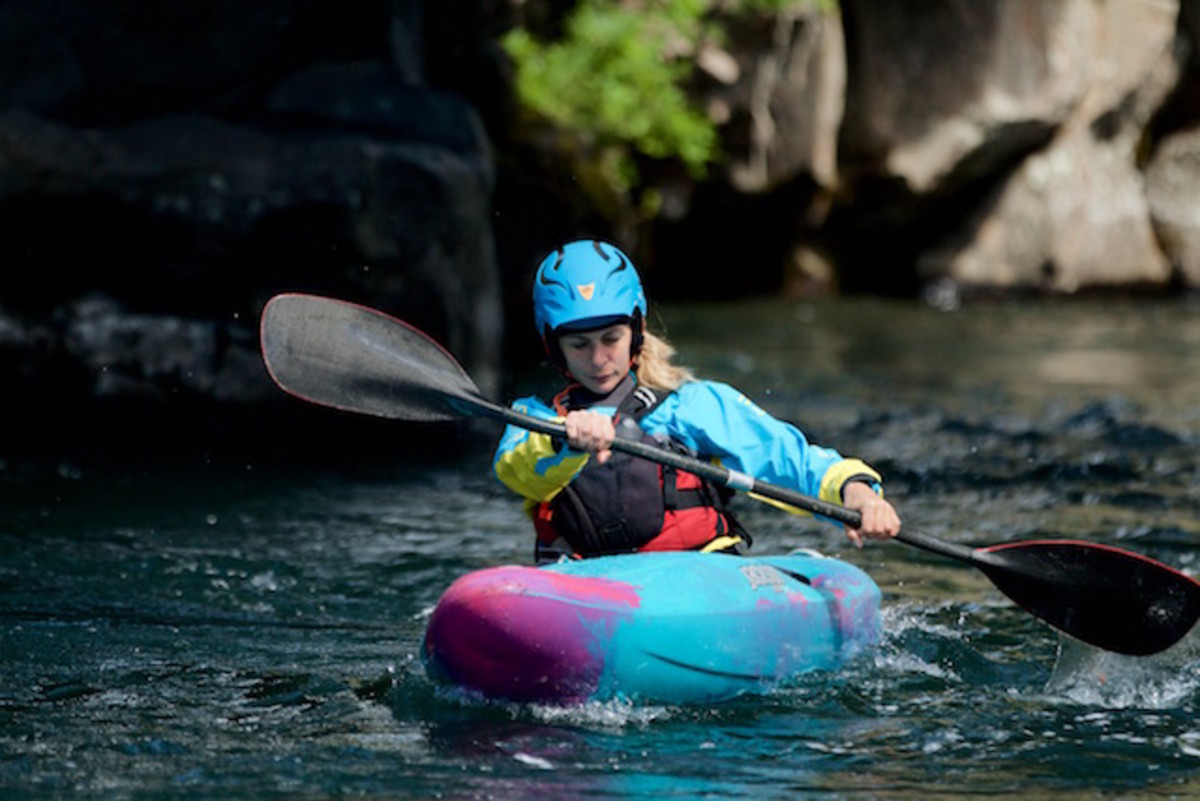 Do everything backwards
This is sort of like rubbing our tummy and patting our heads. We become so proficient at paddling forward, that we can feel like a true beginner again when we do everything backwards – we catch our edges coming in and out of eddies, we under-use our torso rotation and stumble over our paddle. Reversing our strokes is good practice for river situations and to help balance all the time we spend moving forward.
Use only one blade
Talk about stumbling over your paddle. The next time you head down your local run (that you've done hundreds of times and you know like the back of your hand), try this drill. Maneuver yourself down the river with one blade. I guarantee you'll find yourself feeling a little clumsy and tripping your paddle up with your kayak. This drill is important because who knows when a situation will arise where your only option is to continue paddling down the river with only one blade!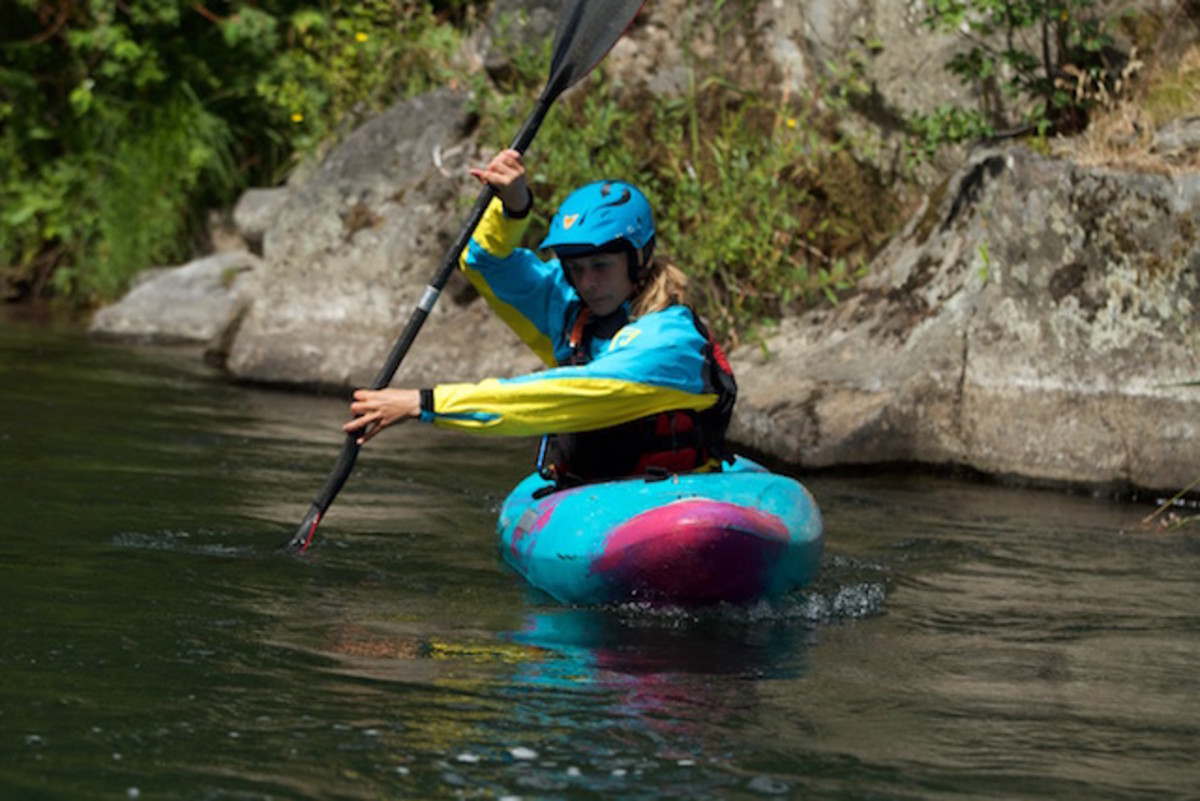 Take strokes on only one side
This drill will help improve the quality in your strokes and improve how your strokes link together. To make this drill even more challenging . . . make a rule of no back strokes!
COUNT to minimize the use of strokes
If you can make a ferry or maneuver through rapids easily, try doing the same moves with minimal strokes. If your paddle touches the river eight times while making a certain ferry, try making it with four. Decreasing the amount of strokes you take, makes your paddling more efficiently and saves you energy for when you need it most. The next time you paddle down your favorite river or practice some ferries, count. Try to get the number of strokes down to a minimum, but maintain quality maneuverability.
The true test of good paddling skills is the ability to comfortably maneuver through the water with control, purpose and grace, not the highest level of whitewater you've ever paddled. Like with any sport, it takes training and discipline to achieve perfection. Paddling harder whitewater is like your "game day" . . . consider at least a few of your "practice days" on easier whitewater, working on moving down the river using these techniques.
These are just a few ways you can up your game on easier whitewater. These drills will help you become a more efficient paddler and will make your next river session loads of challenging FUN!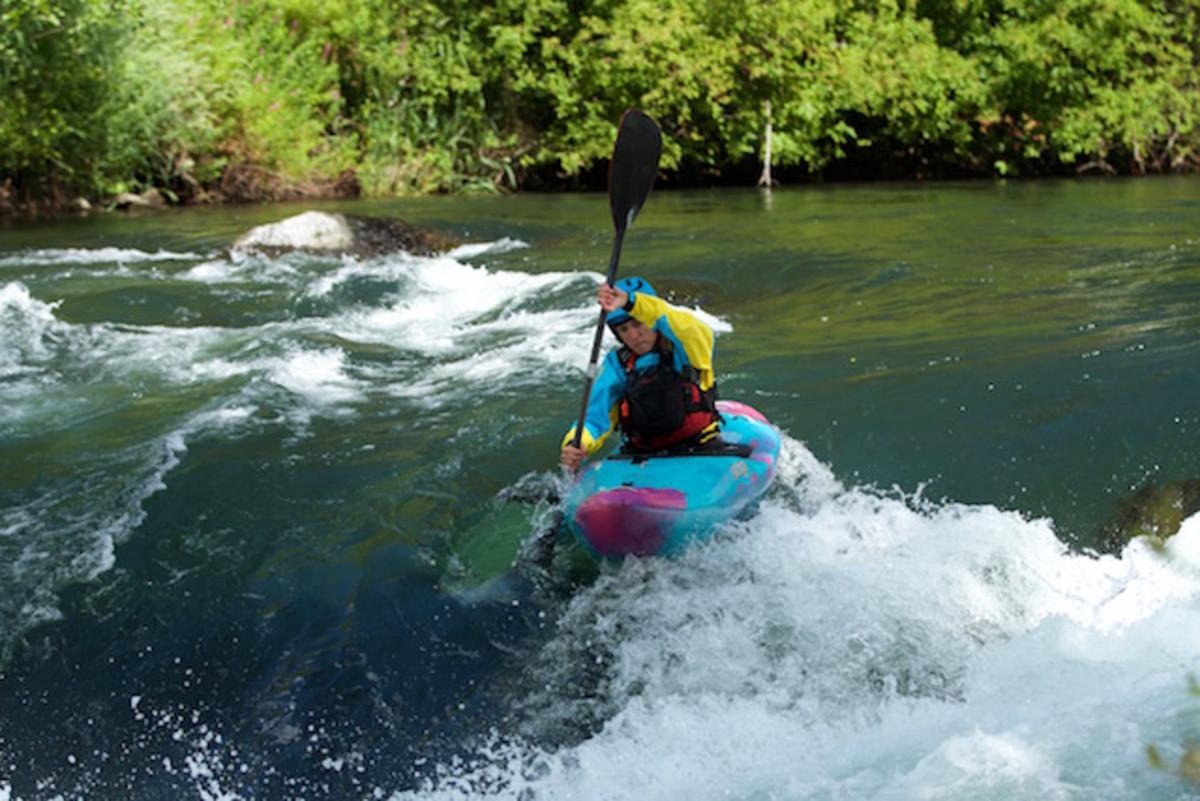 —Heather Herbeck is a member of Jackson Kayak's Regional Team.
More Tips of the Week
How to Lift your Kayak without Injuring your Back
The article was originally published on Canoe & Kayak
For access to exclusive gear videos, celebrity interviews, and more, subscribe on YouTube!