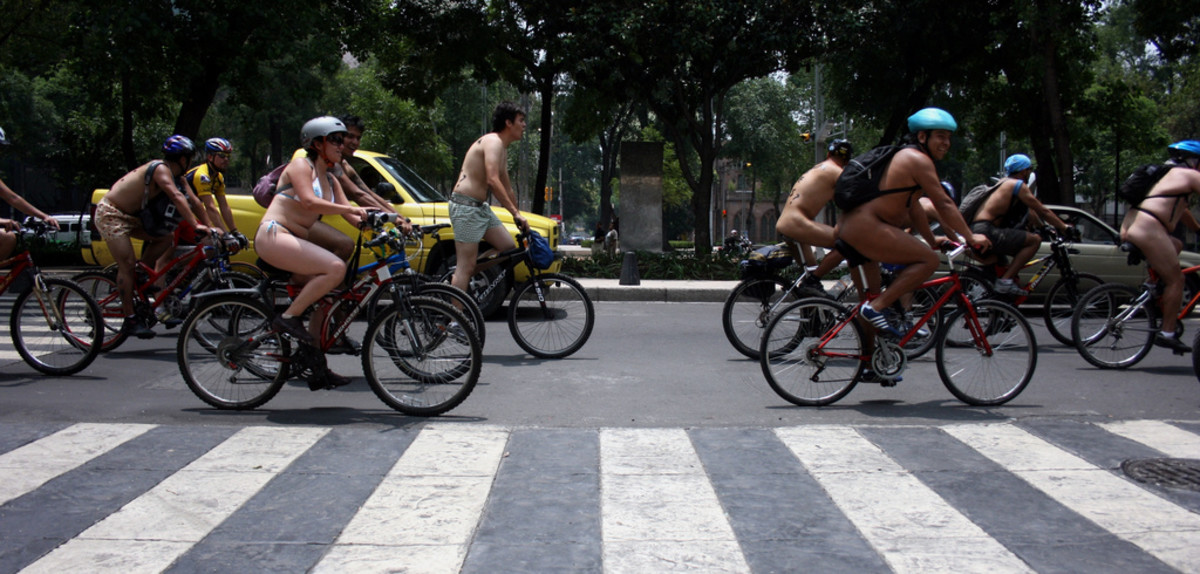 Have you heard about World Naked Bike Ride Day? It's just what it sounds like: a bunch of folks taking off some or all of their clothes and pedaling around because clothing-optional pedaling should be available to people who don't go to Burning Man. There are rides in L.A. and Portland, Oregon, as well as a lot of other U.S. cities. Naked bike ride season begins very soon — June 13 for many parts of the world — and this worldwide phenomenon is in 20 countries and 70 cities.
Some folks ride in their original skinsuit (haha, that's a cycling-geek joke) as a political act protesting internal combustion, while others pedal au naturel for the fun of it.
RELATED: Protesters in birthday suits join World Naked Bike Ride
To find out if a ride is going on in your hood, check here. Before you hit the streets, follow these tips to maximize your World Naked Bike Ride Day fun.
Protect your head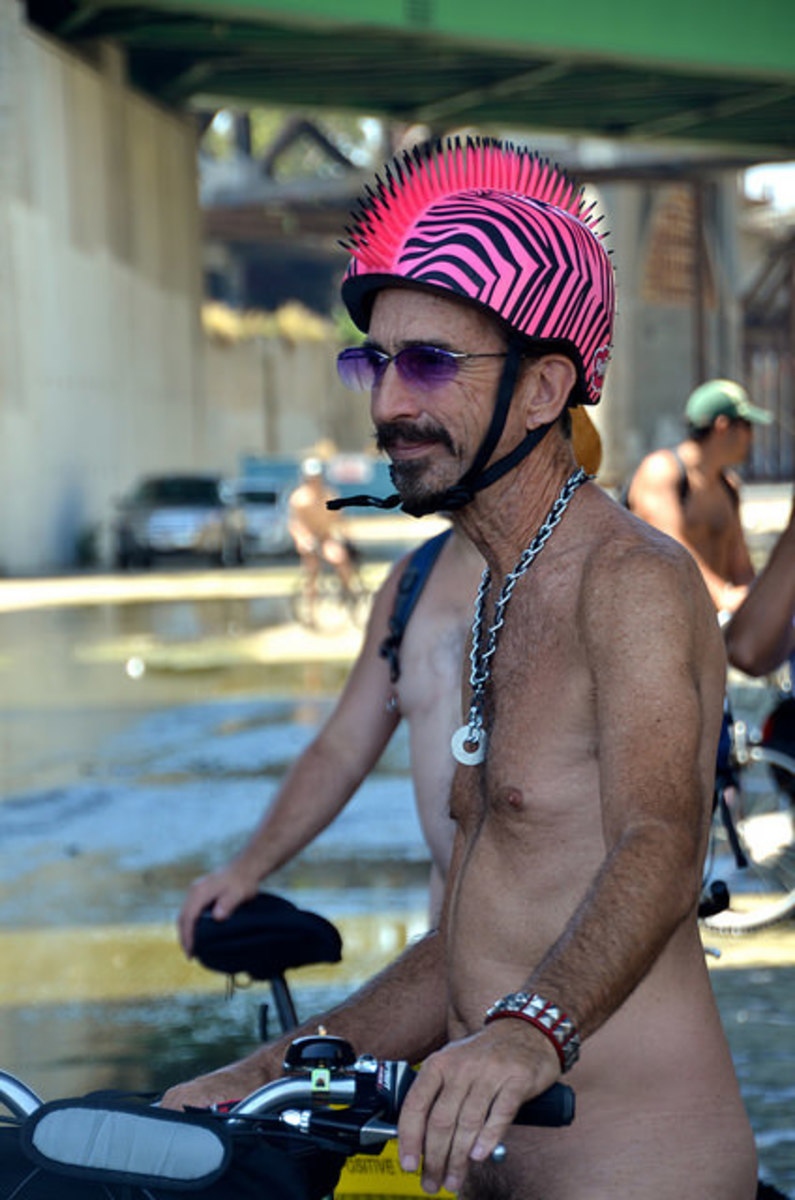 Wear your helmet. Seriously. As much as full-body road rash sucks, concussions in the buff are the worst.
Assume that photos of this ride will live forever
They will. So if you have some highfalutin' aspirations, err on the side of modesty.
Paint it black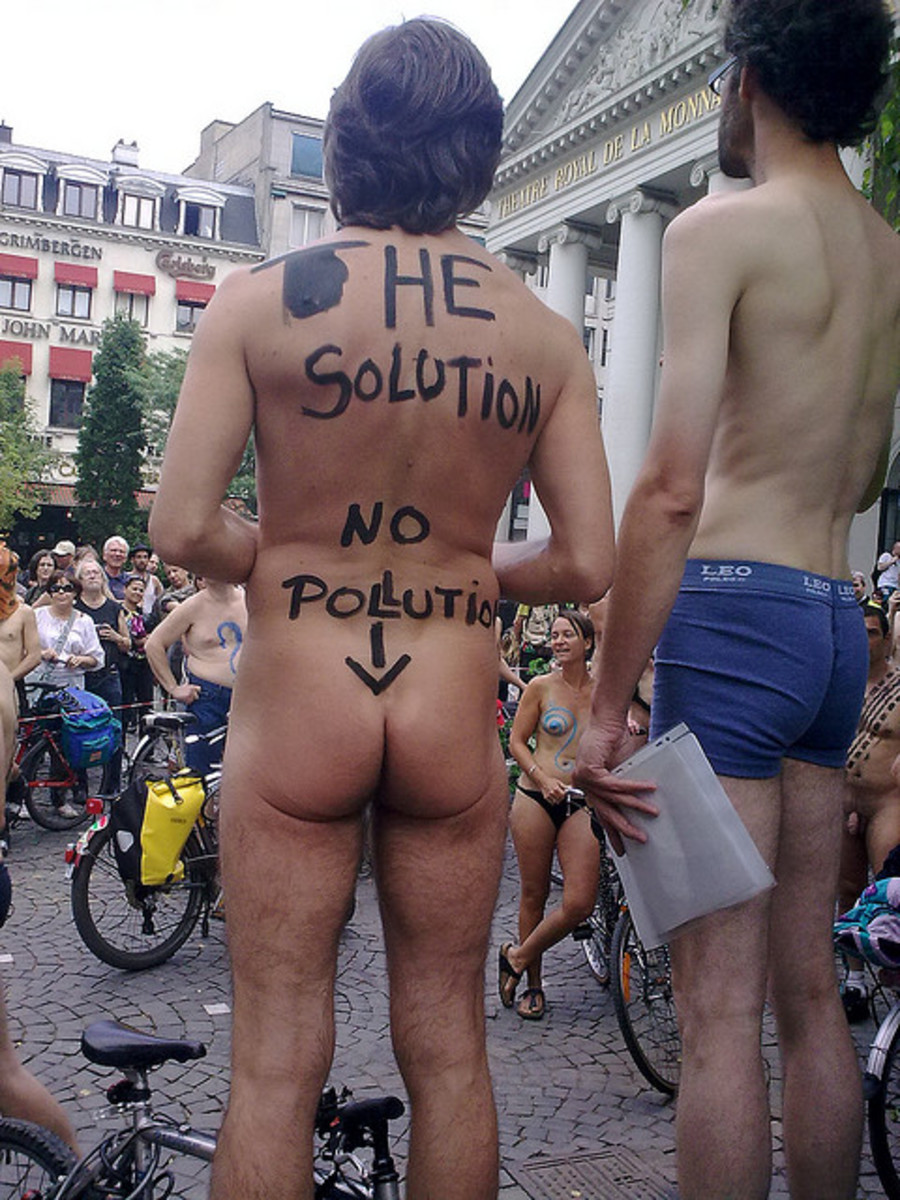 Or silver. Or a nice Statue of Liberty green. Body paint is encouraged, so be creative. Now is your chance to look like Tigger or Tony the Tiger or … whatever it is you wanna be for a few blissful hours. And if you don't paint it, make sure you throw on some sunblock, at least for those rides that happen during the day.
Curb your enthusiasm
An English participant became so twitterpated by the nude ride that, um, he couldn't contain his biological excitement. Don't be that guy. Please.
Be aware of your surroundings and other riders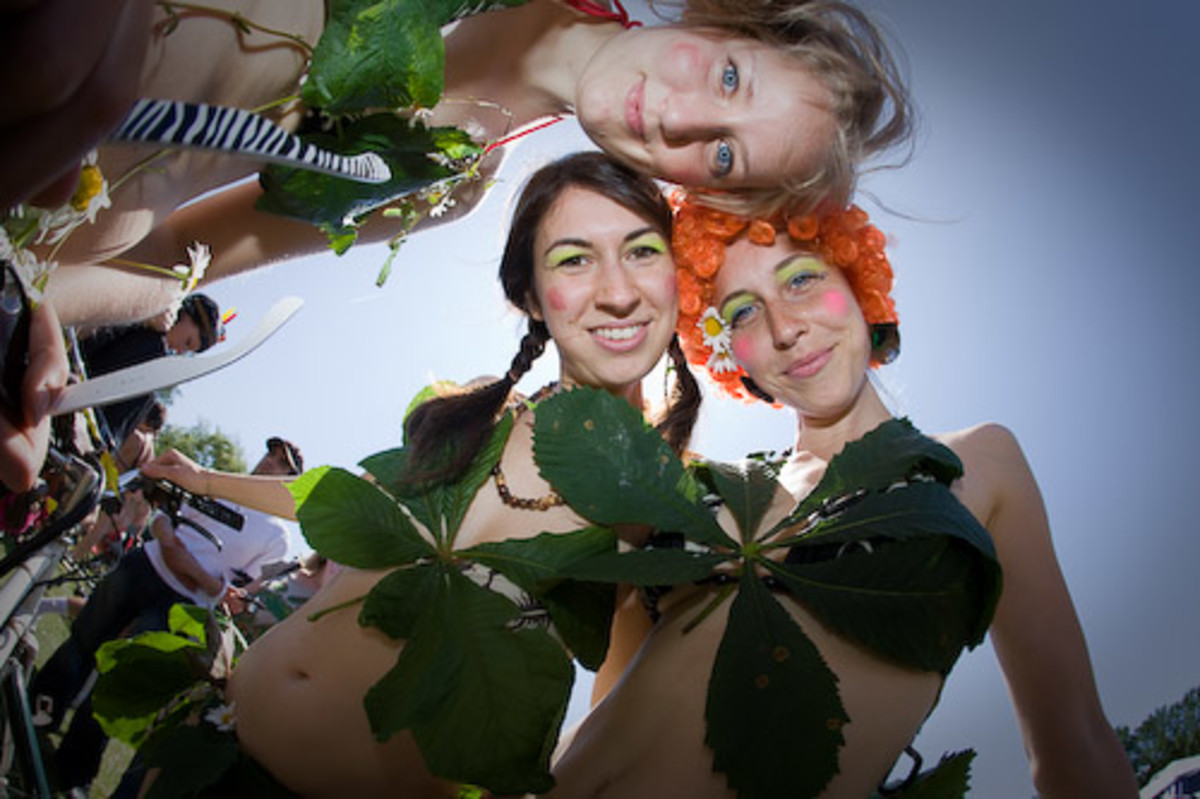 Group rides typically attract a diverse group of riders with different cycling backgrounds. Ride defensively and predictably. Falling is never fun, but when you're nekkid it's about as bad as it gets.
Bring a backpack or hip pouch
Because if you're driving to the start, you'll need a place to hold your keys. Pedaling? You'll probably want some clothes for the ride there and back.
Be the party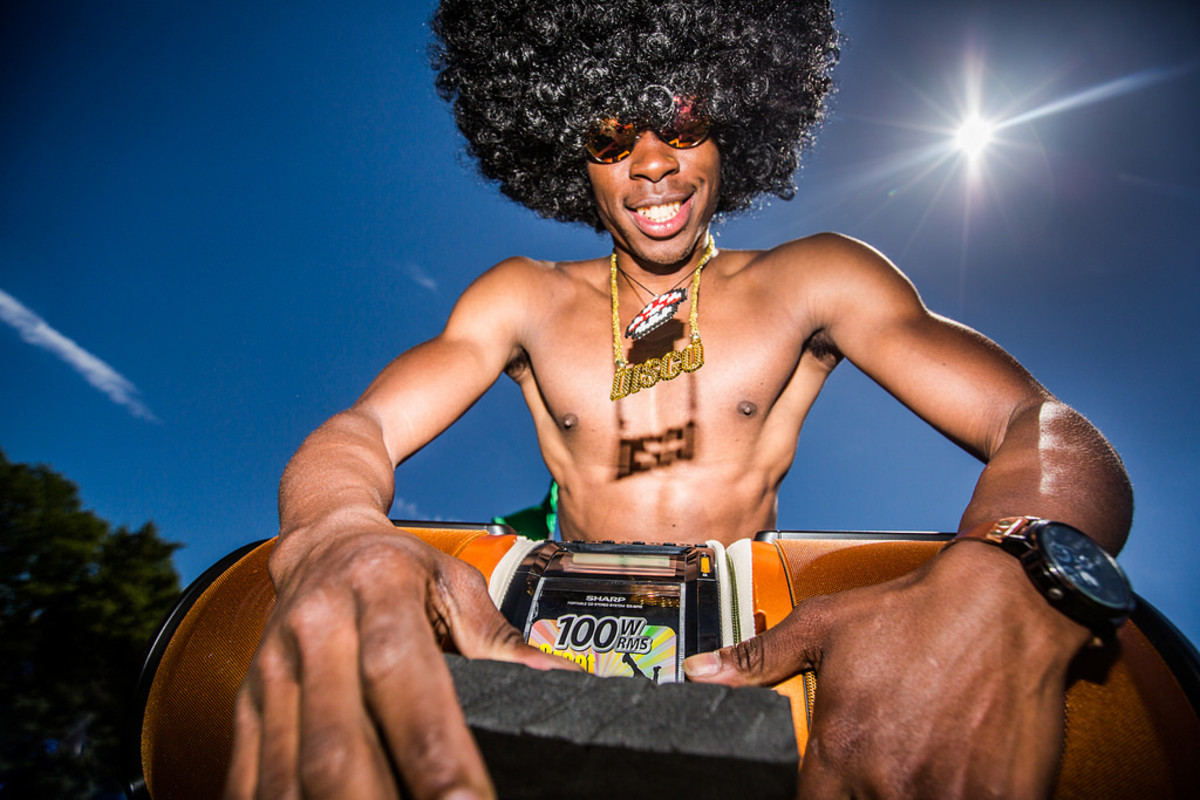 Bring party favors, whether that's a sound system, sparklers or fun treats to share with fellow pedalers.
Slow and low, that is the tempo
This is a mellow ride, full stop. Maintain a pace that keeps the group together.
More from GrindTV
Scientists study surfers' butts to understand 'superbug' bacteria
Score summer gear on the cheap
HTC's RE Camera could be the next GoPro
For access to exclusive gear videos, celebrity interviews, and more, subscribe on YouTube!