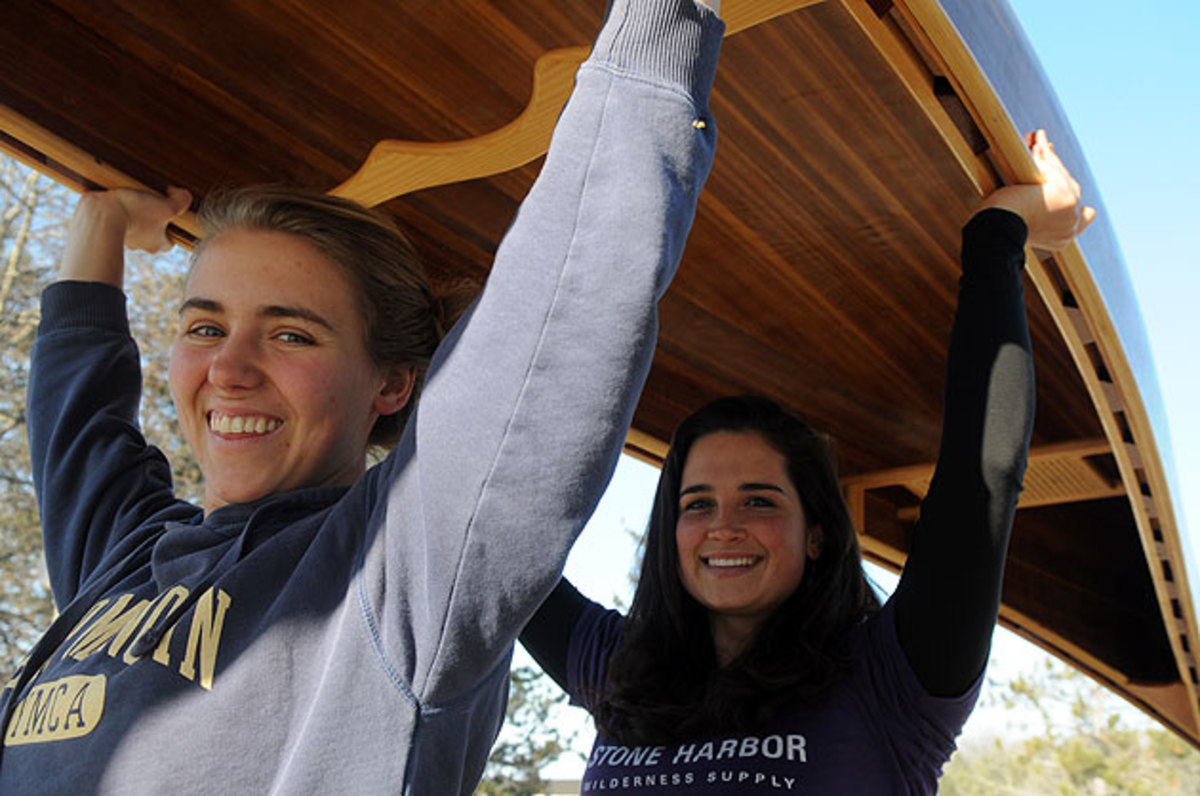 By Conor Mihell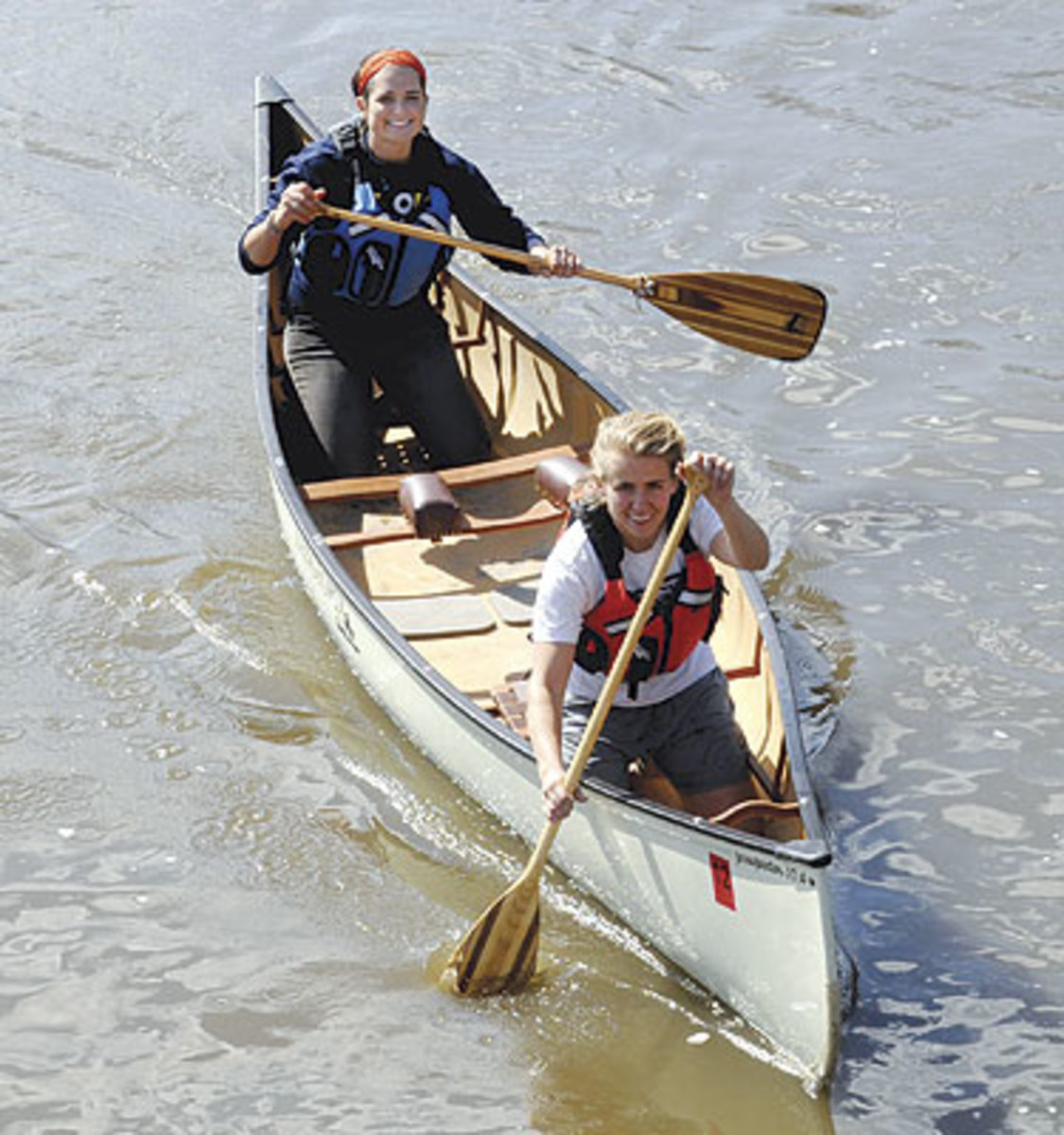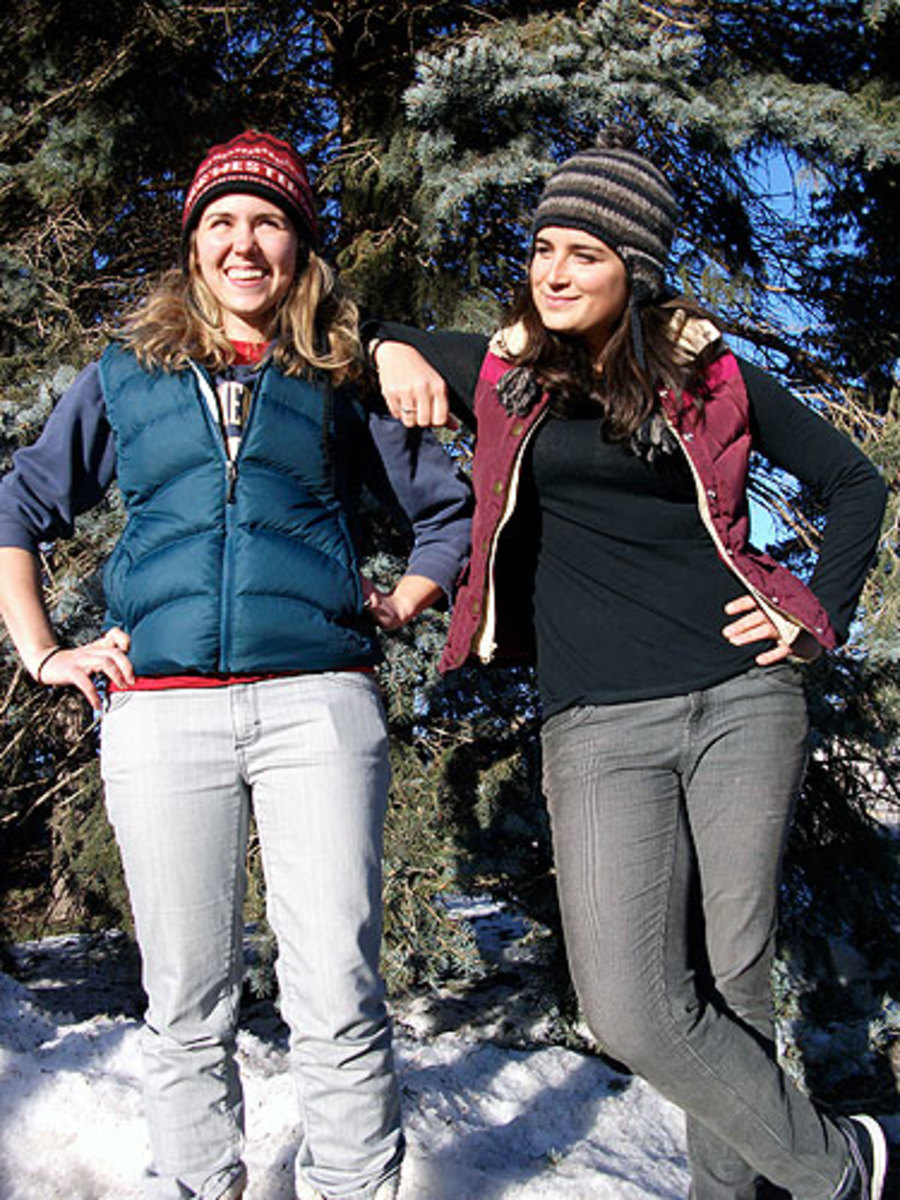 Upon completing college, most 20-somethings attempt some rite of passage to mark the occasion (adulthood!). This may entail backpacking across Europe, cycling across the United States, or volunteering on the other side of the globe. What sets Ann Raiho and Natalie Warren part, however, is the audaciousness of their plans: They hope to paddle a canoe 2,250 miles from Minnesota to Hudson Bay, in northern Canada.
Raiho and Warren will graduate from St. Olaf College, in Northfield, Minn., on May 29, and a few days later they'll launch their 17-foot canoe in Minneapolis on the Minnesota River and head upstream. When they join the Red River, they'll begin the downstream journey to Hudson Bay: Across sprawling Lake Winnipeg—a shallow, 9,465 square-mile freshwater sea notorious for steep waves—and down the wild Hayes River, linking the old Canadian fur-trading outposts of Norway House and York Factory.
As teenagers, the late CBS journalist Eric Sevareid and his friend Walter Port paddled the same route, in 1930. That trip became the subject of Canoeing with the Cree, Sevareid's travelogue, and their Minneapolis Star-sponsored trip was billed as an expedition into the unknown. Novice trippers, Sevareid and Port encountered the wave-tossed waters of Lake Winnipeg and rapids on the Hayes River, at several points nearly coming to blows due to stress. More recently, Scott Miller (another St. Olaf grad) and Todd Foster retraced the route on the 75th anniversary of Sevareid and Port's adventure, and in 2008 teenagers Sean Bloomfield and Colton Witte completed the trip in a fast 49 days. Raiho and Warren will be the first women to attempt the route.
When Canoe & Kayak caught up with Raiho and Warren, they were working on fundraising for the $2,500 trip. Beyond meeting their costs, they hope to raise an additional $20,000 for YMCA Camp Menogyn, a Grand Marais, Minn., summer camp that specializes in multi-day canoe expeditions in the North Woods region of Minnesota and Canadian Far North. As teenagers, the pair met at Camp Menogyn on a seven-week expedition on the Kazan and Kunwat Rivers, in Nunavut Territory, Canada.
CanoeKayak.com: I think the 1930 Severeid and Port trip was a rite of passage of sorts. Does your expedition have the same sort of meaning for you?
Natalie Warren: It's less of a rite of passage and more of us trying to share and give back to the community to inspire other people to go on wilderness trips. We couldn't think of a better way to do that than leading by example.
When did you come up with the idea?
Ann Raiho: I got the book [Canoeing with the Cree by Eric Severeid] from a friend. I read it, then I reread again this winter, got interested and started researching the route online. I couldn't find any women who had done it.
Natalie: Ann talked to me about it in January. She gave me the book, and I quickly thought that it was the best idea ever. Scott Miller convinced us it was a great trip.
Tell us about what Camp Menogyn has meant for each of you. What did you learn tripping with Menogyn?
Natalie: I had never gone on a wilderness trip before, and learned about [Camp Menogyn] from a friend. I was 15 years old and I hopped on a plane and came up here to check it out. … I had never been to Minnesota before. [Canoe] tripping was so happy and wonderful and I was being really productive with my body and my thoughts. It was just a sense of peace and a real confidence builder.
Ann: We met right before a long trip in Nunavut. We were assigned to be paddling partners. I was 17 and Natalie was 18. We then both ended up at St. Olaf in the same dorm.
What are you most looking forward to out there?
Ann: I think it's going to be the transitions. Switching from upstream to downstream, seeing Lake Winnipeg for the first time, seeing Norway House on the Hayes and breaking into Hudson Bay.
Natalie: I'm looking forward to connecting with the people along the way. There's this conception now that the world is dangerous and you shouldn't go out. … But so many people have offered us meals and places to stay. I think we're going to get a lot of support when we're on trail.
What do you think will be the toughest part?
Ann: It's really hard to tell. Going upstream is going to be pretty difficult, and then there's Lake Winnipeg. It's really shallow and we're going to need to be very careful if it's windy. We're planning to be windbound one in every eight days.
Natalie: When we get to the Hayes we're going to be pressed for time to get to Hudson Bay before September and the end of the season at York Factory. If we get there late we may have to wait a few days for a flight out.
Severeid and Port had their fair share of squabbles on their trip. How are you going to stay keen and enjoy the journey?
Ann: We've been talking about this pretty openly. We know we're going to have days when we don't like each other and days when we love each other. Right now we're making lists about why we like each other and plan to keep these in our life jackets to remind us when times are tough. We're also thinking about having days of silence. Overall I'm really confident. We have been in college together for four years… There will probably be less conflicts when there's just two of us.
What do your parents think about the trip?
Natalie: My family is still in Miami. At first they thought I would be in the middle of nowhere for three months. My mom said no and I told her I was an adult and could make my own decisions. Now that she knows the route she supports it. She definitely did a whole 180. The rest of my family thinks I'm crazy.
Ann: We're putting together a blog about what our parents think about our trip. My mom doesn't want us to be out in the wilderness but at the same time I think she finds it pretty cool. My parents are doing our food drops—it's an opportunity for them to be more involved.
I saw on your blog that you're packing a shotgun for the trip. Is that because of the threat of meeting a polar bear when you get close to Hudson Bay?
Ann: I think it's like a 20 percent concern that we may encounter a polar bear. Everything we've read said they could be a problem.
Natalie: We asked [polar explorer and Grand Marais, Minn.-native] Lonnie Dupre about polar bears and he said you should bring a shotgun. Especially since we're going so late in the year, we could be on Hudson Bay for more than a day waiting for our flight out of York Factory. We've practiced loading it and shooting it. It's a new skill that we're adding to the trip. We hope we don't have to use it, and if we do only to scare an animal away.
How has the fundraising been going?
Ann: We almost have our trip paid for. From here all the money we raise will go to Menogyn. We want to raise a substantial amount so we'll be doing a lot of fundraising work in May, and handing out pamphlets along the way. There's no end date to when people can donate.
Many people assume canoe trippers are all older people (mostly men) with gray beards and floppy hats. Do you think there's a strong segment of up and coming trippers (particularly women) to replace the old boys club?
Natalie: I think we may be in a biased group of people. A lot of our friends are biking across America or taking the time to do something active. As for canoeing, I know at Menogyn, women's long trips have been the ones that are filling up. Enrollment is down because of the economy, but the scholarships that we're raising money for will help campers pay for their trip.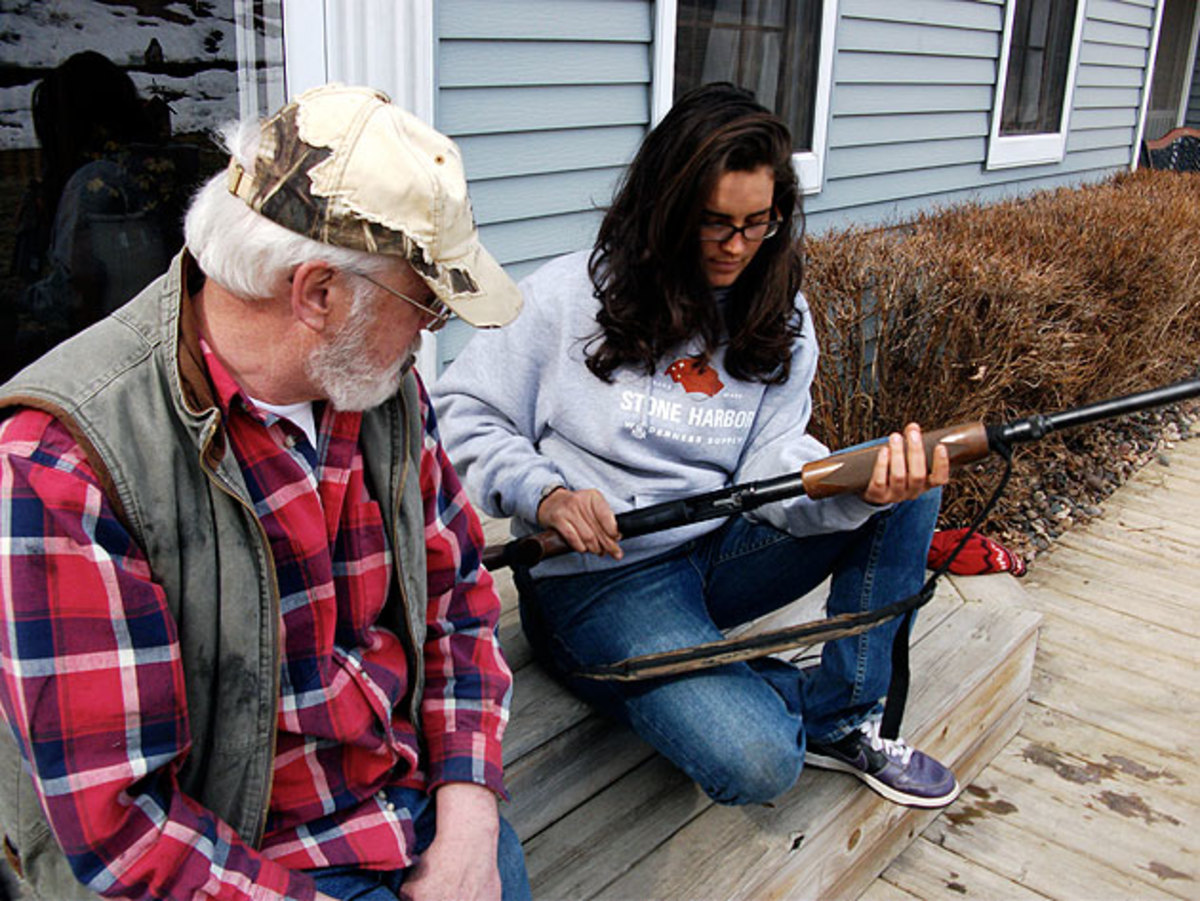 The article was originally published on Canoe & Kayak
For access to exclusive gear videos, celebrity interviews, and more, subscribe on YouTube!