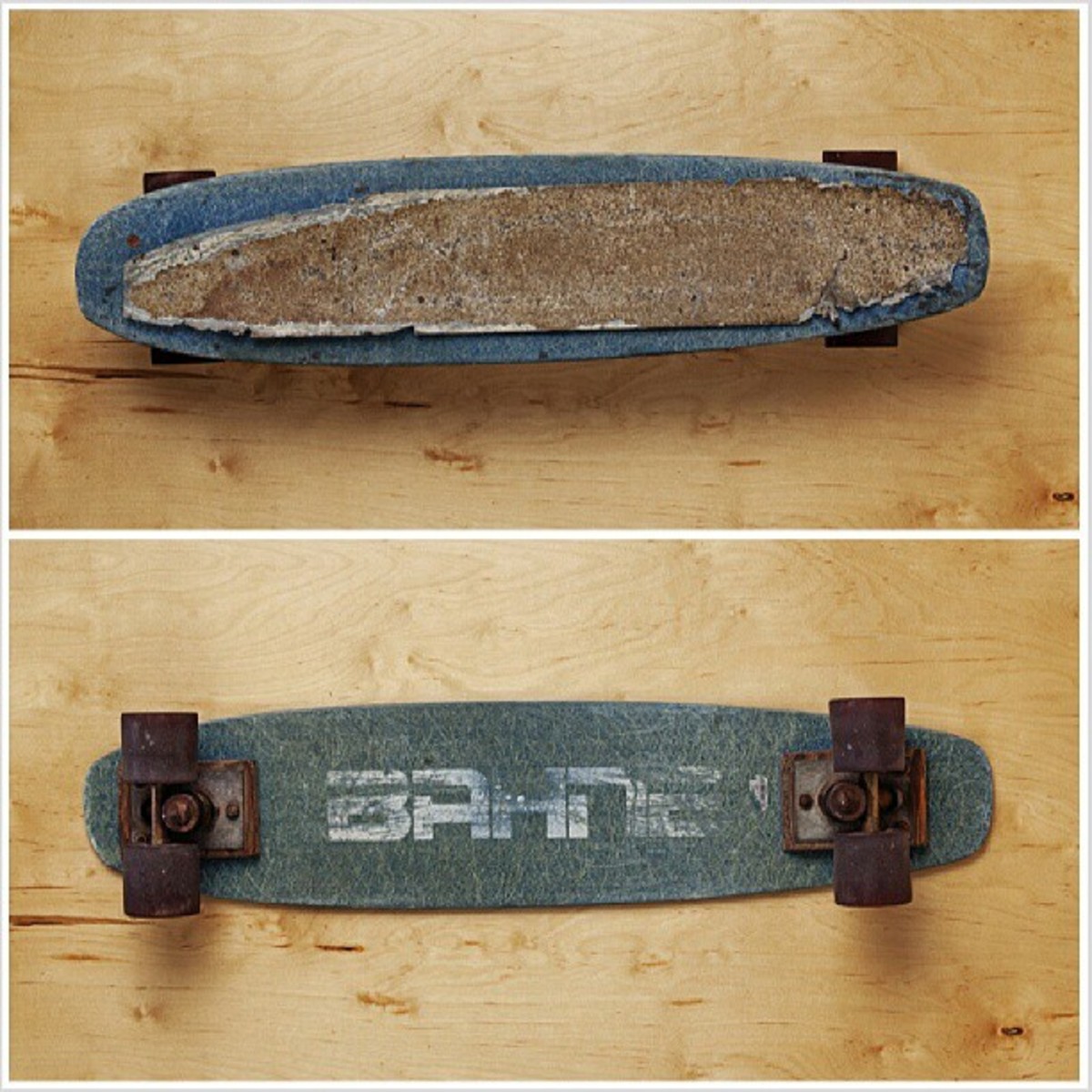 The blue fiberglass banana skateboard that changed the life of Tony Hawk will soon be on display for the whole world to see.
The legendary skateboarder is donating his first skateboard to the Smithsonian's National Museum of American History on Saturday as part of a museum event called Innoskate, a major public festival that will celebrate invention and creativity in skate culture.
This week, Hawk, 45, posted photos (one is shown at right) on his Facebook page of the last ride on his well-worn skateboard, given to him at age 9 by his older brother, Steve.
According to an article on Hawk in Success Magazine, Hawk struggled as a hyperactive youngster. A school psychologist told his parents that Hawk was a "gifted child" and struggled "because he has the mind of a 12-year-old trapped inside an 8-year-old's body."
When Hawk received the skateboard from his brother, it all changed.
From Success:
Skateboarding proved to be the perfect confidence builder for Tony. His personality improved as he continued working on getting better and better at skateboarding. He stopped fretting and mentally beating himself up. He smiled more, became more likeable and more generous.

 

Then he embarked on a one-boy mission: to be the best skateboarder on the planet.
Because of determination and hard work, Tony Hawk did become the best. He was a pioneer in the sport of modern skateboarding and became the most recognized skateboarder in the world, and visitors to the Smithsonian museum will soon be able to see the skateboard that started it all.
It won't be Hawk's first donation to the museum, however. He helped the museum launch a skate collection in January 2011 by donating a 1986 Tony Hawk pro model Powell-Peralta deck he rode in the mid 1980s.
For access to exclusive gear videos, celebrity interviews, and more, subscribe on YouTube!