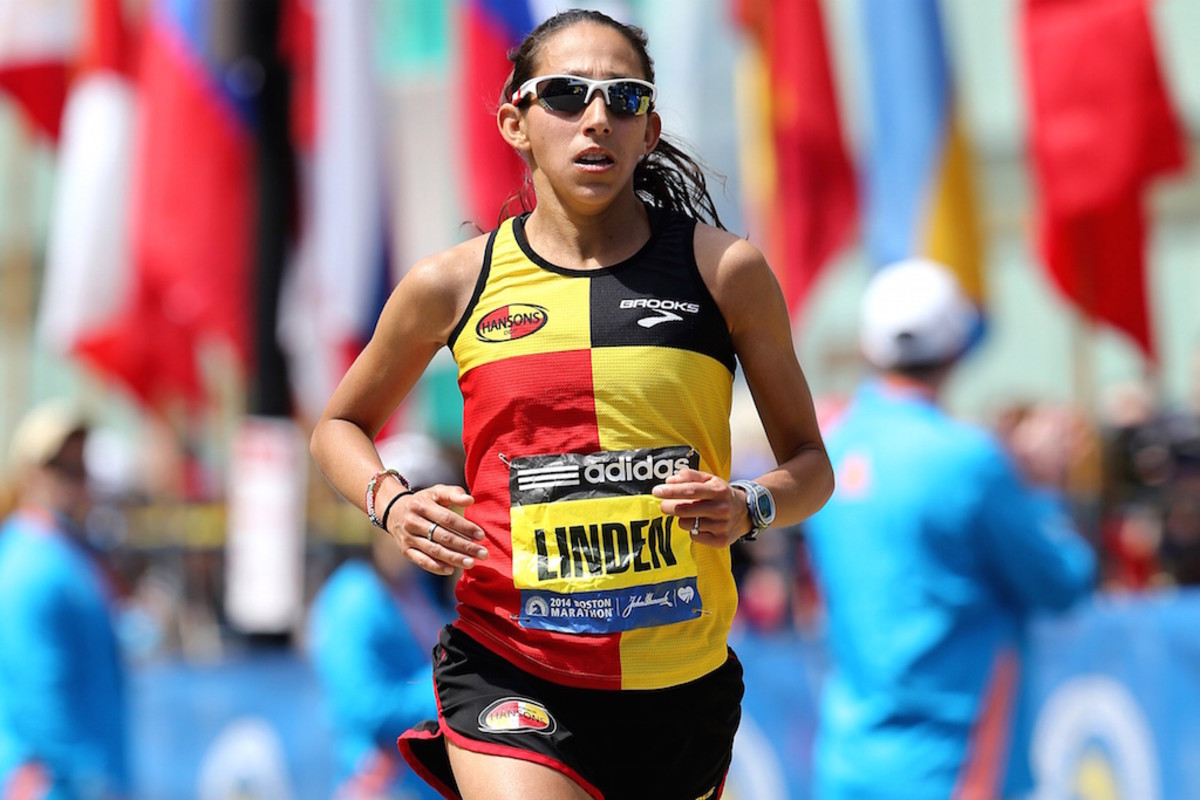 Desiree Linden may be the best marathoner you've never heard of. In a distance dominated by Kenyans and Ethiopians, she became the top American finisher at this year's famed Boston Marathon. Her gutsy, pace-pushing performance brought her across the finish line in 2 hours and 25 minutes.
"I was happy with my performance there and think it set me up nicely for the next few big marathons in my career," Linden says. "It was a nice confidence boost to be able to compete well for 20-plus miles of the race, but also a good reminder that there is still some important work to be done."
It was quite a result for the Hansons-Brooks-sponsored runner, who is mounting a comeback from a femoral stress fracture that forced her out of the 2012 Olympic Marathon in London. Her 2015 Boston result will place her among the top of the field going into the U.S. Olympic Marathon Trials next year.
<iframe width="620″ height="420″ src="https://www.youtube.com/embed/Tvjm-2Msl_E?list=PL8C600EB3910A2613″ frameborder="0″ allowfullscreen></iframe>
Out of the spotlight, Des Linden trains in Rochester Hills, Michigan, with the Hansons-Brooks Distance Project. "Every morning at 8 a.m. we meet as a group to log our morning mileage, anywhere from 8 to 14 miles," she says. "Having teammates has been a big part of my development as an athlete. They hold you accountable and get you out the door even on the not-so-good days."
After a morning session, Linden's day is focused on rest and recovery: eating right, naps if needed, massage and physical therapy or strength work. "Most evenings, we have a shorter second run of 4 to 6 miles. The second run is usually nice and easy, and a good chance for me to run with my husband or even take the dogs out for a little exercise," she says. "The daily grind is never super exciting, but running professionally is a lifestyle."
In the midst of her daily grind, GrindTV caught up with Linden to learn a little more about what inspires and motivates her as an athlete.
Shoes: Brooks Ravenna 6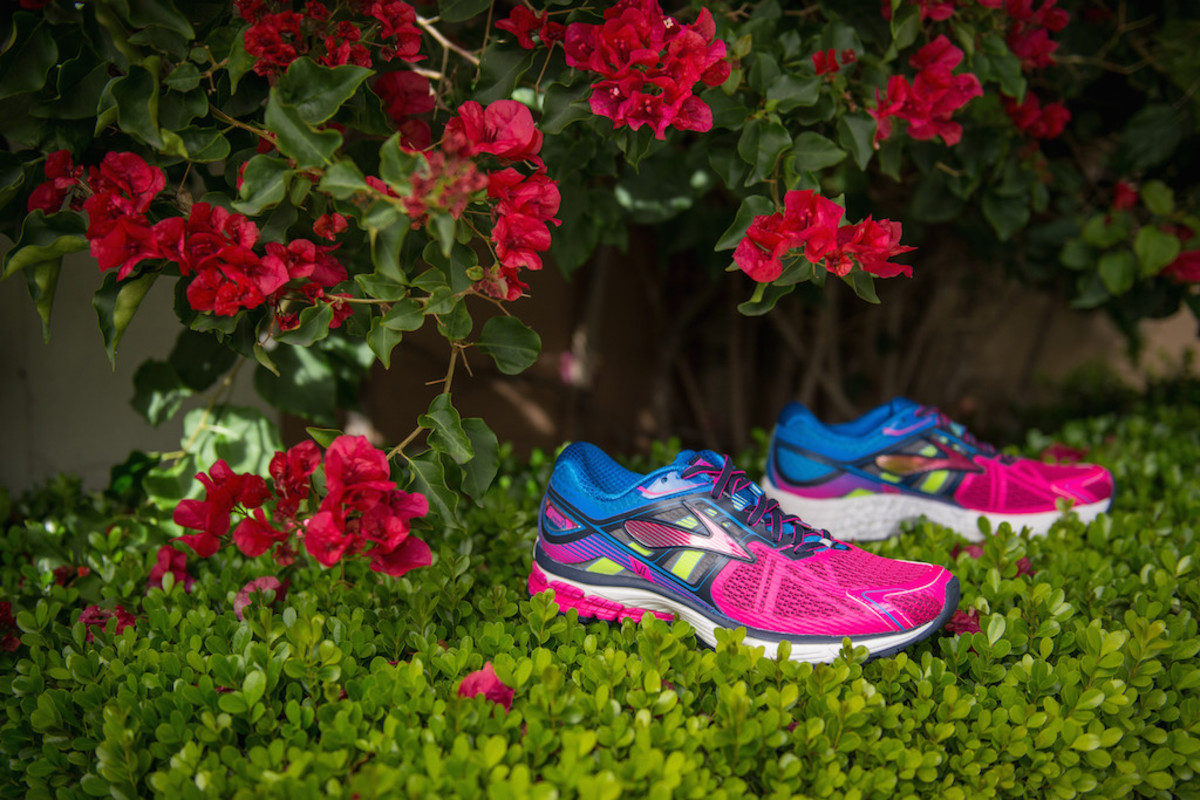 "It's all about the shoes: I log most of my 'Run Happy' miles in the Brooks Ravenna 6."
Local training grounds: Paint Creek Trail
"Our home base in Rochester Hills is loaded with trails and dirt roads that make soft-surface running easy and fun. I could run on the Paint Creek Trail every day!"
Running read: John L. Parker Jr.'s Once a Runner
"It perfectly captures the running grind, or 'the trial of miles; miles of trials.'"
Caffeine kick: Double Latte PowerGel
"I'm a big-time coffee fan, so on race days I rely on a Double Latte PowerGel to give me that mid-race caffeine kick."
Splurge: Donuts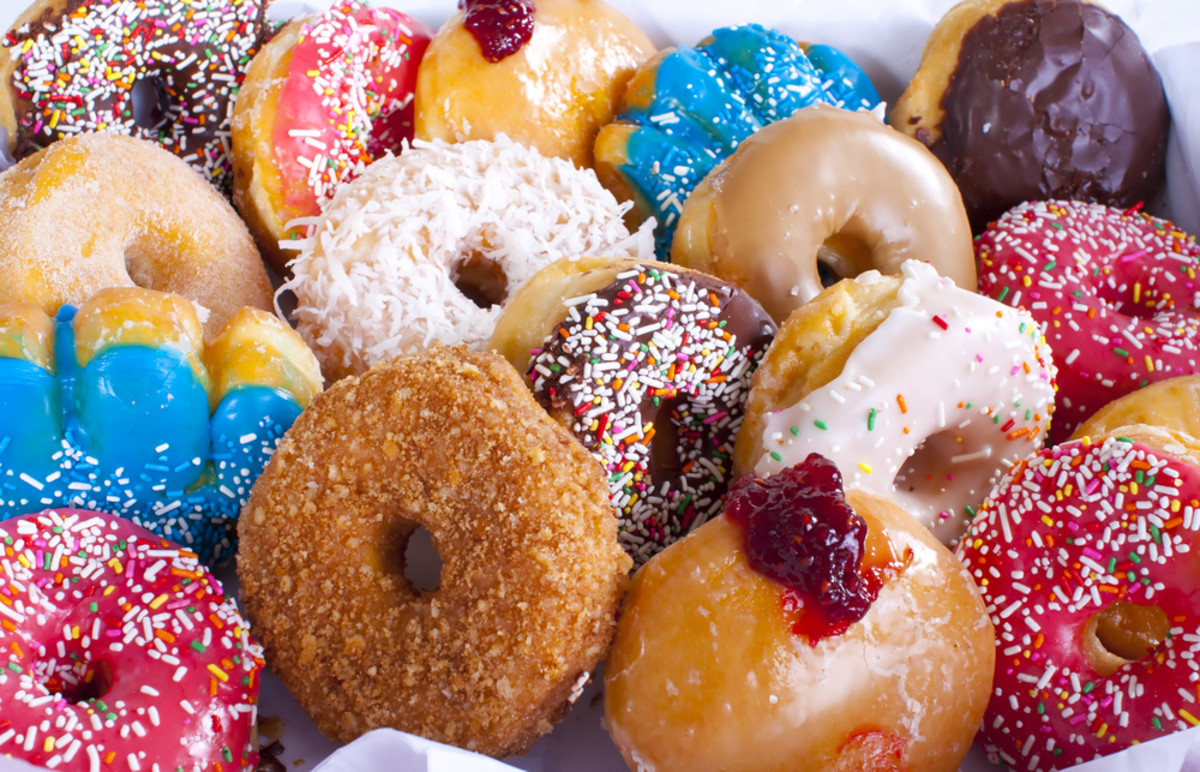 "My biggest food vice is donuts — preferably, but not limited to, apple fritters, cinnamon rolls, glazed, sprinkles, etc."
Playlist: "Walking on a Dream," Empire of the Sun
"This is my current running jam. I'm a huge music fan and always have new playlists in rotation."
Inspiration destination: Iten, Kenya
"Home of champions! Iten is my favorite destination for getting inspired to run and train hard. It's an entire town full of running champions, dirt roads and gorgeous scenery."
Superior sunglasses: Oakley Flak Jackets
"Every week I spend hours logging miles in the sun. My Jackets protect my eyes, but also help mask some serious race-face grimace."
More from GrindTV
The wave pool brings surfing to the masses
New app looks to simplify mountain bike suspension
What life with chronic Lyme disease really feels like
For access to exclusive gear videos, celebrity interviews, and more, subscribe on YouTube!