Top Tips from the Pros: Candice Appleby
Since 2008, few women have torn it up in SUP like champion paddler Candice Appleby. From the Battle of the Paddle to the 2014 Hobie Hennessey's Waterman's Challenge, to the 2012 Paddle Royal, no course is safe from the hard-charging SUP competitor. And, proving that she's not just at home in the ocean, our 2012 SUP Woman of the Year took top honors at the recent 2014 Payette River Games.
Appleby's amazing run of success is no coincidence. From intense interval sessions and long downwinders to brutal endurance and strength training on land, Appleby's solo training sessions—as well as those with her other half and co-founder of Performance Paddling, Anthony Vela—are often the difference between her and the rest of the SUP field.
While we'd never expect Appleby to give away her competitive advantage, she shared some tips for standup paddling with Brody Welte of PaddleFit. Check out Appleby's top three tips and try them next time you hit the water. —Phil White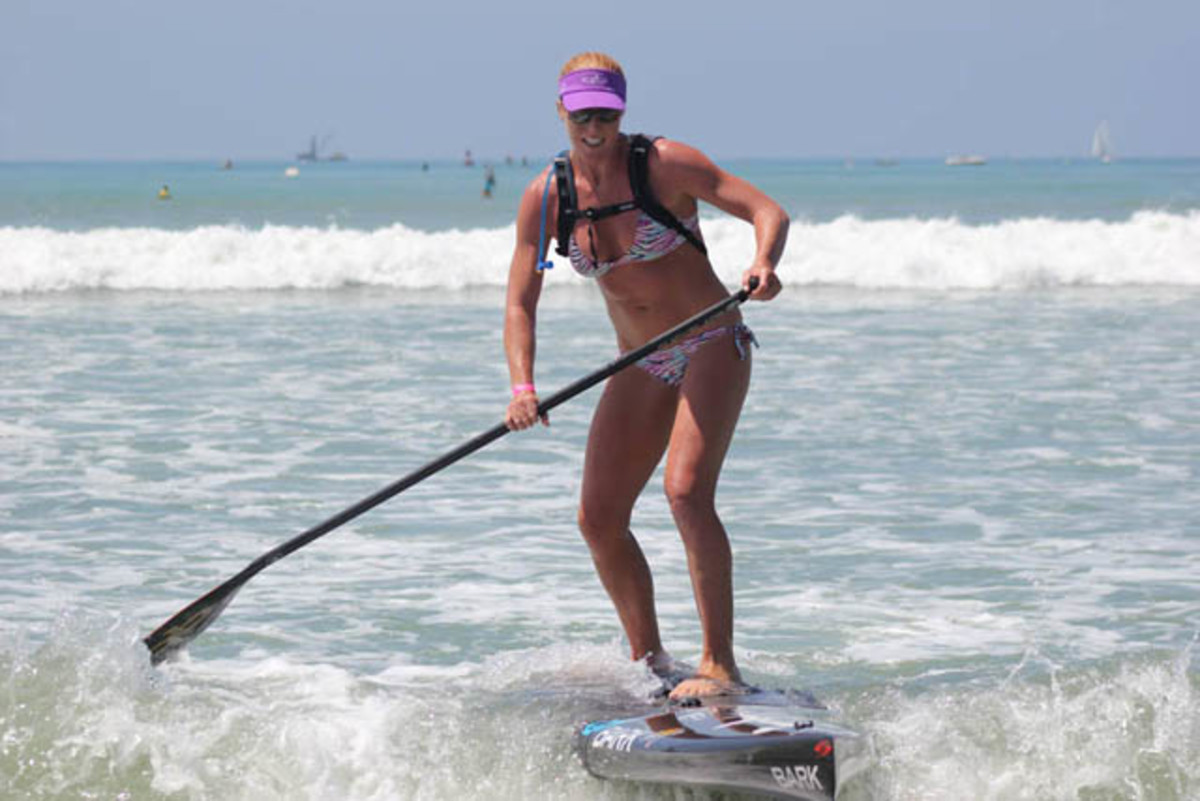 1. Move Your Feet
It's important to feel capable and comfortable moving around on your board. As conditions change and vary, so should your foot placement. Practice walking on your board, cross stepping, shuffling, and getting comfortable in a variety of positions; this will allow you to be ready for any scenario, whether during a race, in the surf, or when you're just training and having fun. Practicing free styling on your board helps, too. If you don't come from a surfing background but want to learn how to cross step, try it on a curb, then take it to the water. Make sure to always engage your paddle while walking your board by bracing.
2. Use Bracing for Balance
The "bracing" stroke should be your best friend. Well, not really, but it should be used every time you paddle! By placing the non-power surface of your paddle blade on the water, you create resistance that will act like a balance aid or "brace", hence the term 'bracing stroke.' This can be used in SUP surfing, hopping over waves, during buoy turns, in a downwinder, or basically anytime you lose balance and need to compensate. Make sure to be aware of your bracing stroke and use it! It's also really fun during free styling and will help with tricks like the "stationary layback."
3. Practice Starts
There are many different types of racing starts, including running beach starts, shoreline starts at ankle-, knee- and waist-deep water, water starts, etc. Having a good start and "skim" can give you an edge over the competition by getting out in front early. On the flip side, a bad start can easily leave you at the back of the pack and potentially hinder your overall results. Make sure to practice starts, especially those variations that intimidate you. My favorite type of start is a running one because if you get a good skim, you can leave your competitors behind. Practicing starts will help with race day nerves, which, as we all know, are the worst when waiting for the horn to go off. Be comfortable holding your equipment and make sure to always check the conditions of the ocean, lake or river floor before you run into it!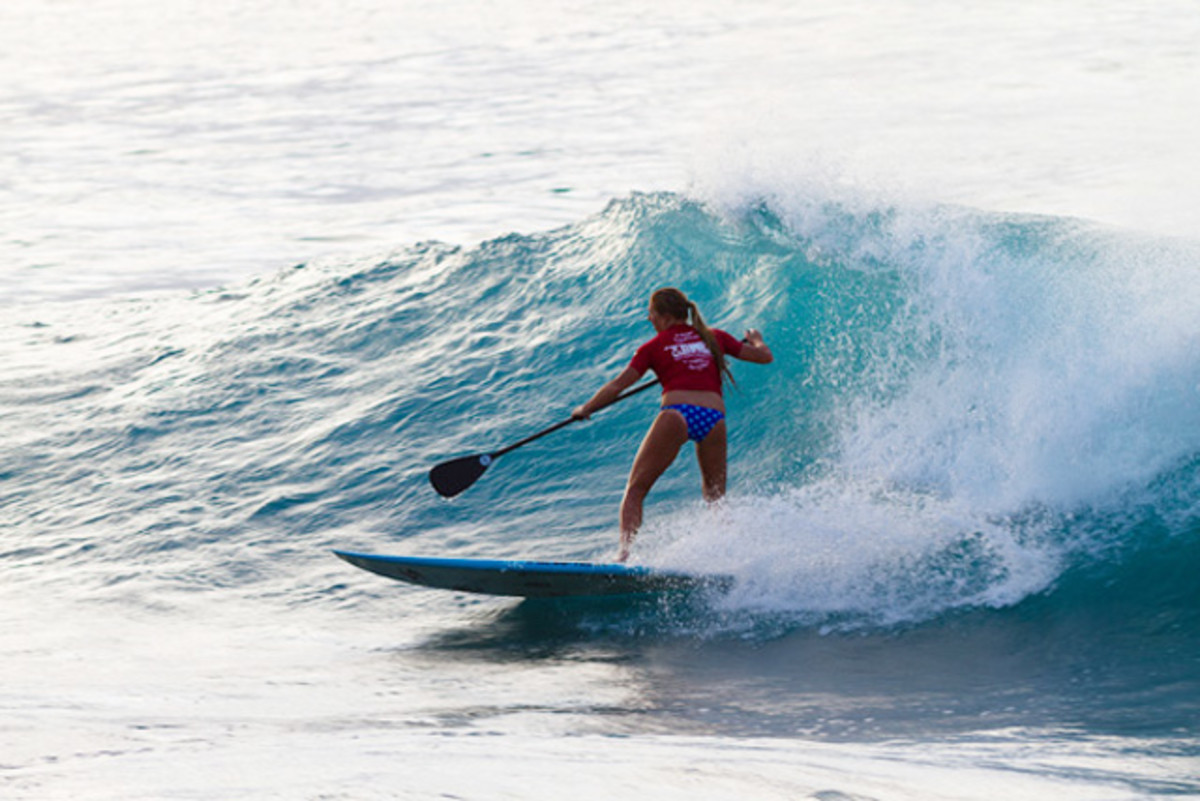 For more on Appleby, visit: PerformancePaddling.com
Click here for more Skills.
The article was originally published on Standup Paddling
For access to exclusive gear videos, celebrity interviews, and more, subscribe on YouTube!