The Tough Mudder ethos has always tended toward teamwork rather the individual victory. Participants are not timed and ranked, and the general atmosphere of solidarity in a Tough Mudder event reflects this intention. This approach doesn't mean that the 10-plus miles of freezing water, electrical wires, and monkey bars aren't brutal. It's more that the brutality becomes exuberance through camaraderie. In 2015, we can expect changes to the event that will amplify this team-centric distinction: new obstacles that can only be overcome as a group, a more hands-on spectator experience, and updates to the classic obstacles already encountered by veteran Mudders.
Nolan Kombol, head of Tough Mudder's innovation and obstacle design, said that it only takes slight manipulations to turn an individual obstacle into a team affair. "One of the obstacles we've had on the menu for the past four years is Hold Your Wood, Kombol said. "Originally you carried a 40-pound log through a circuit. Now what we've done is eliminated the individual logs. All of them are going to weigh over 200 pounds, so you'll need about four teammates to carry." 
Tough Mudder also intends to ramp up the spectator experience. Part of the goal is to create challenges that are more thrilling to watch — like a 12-foot rope swing where the athletes have to fly out and hit a bell 15 feet above the ground. "People see this and think 'I want to be able to swing out and hit this 15-foot bell.' We had spectators come out [during testing] and we watched which obstacles people gravitate to," said Kombol. Spectator experience is also improved by finding ways for people to feel more connected to the race. "We even played around with the idea of having the participants carry spectators instead of logs, but our legal team quickly told us that we can't do that," said Kombol.
RELATED: 2015 Adventure Race Calendar
Kombol, who has been working for Tough Mudder for four years, said he was invited to military obstacle courses to see how he could apply their design aspects to the Tough Mudder event. According to him, every single obstacle from previous events will have some sort of modification in 2015.
Here are five of our favorite new and updated obstacles. You can see the full list here.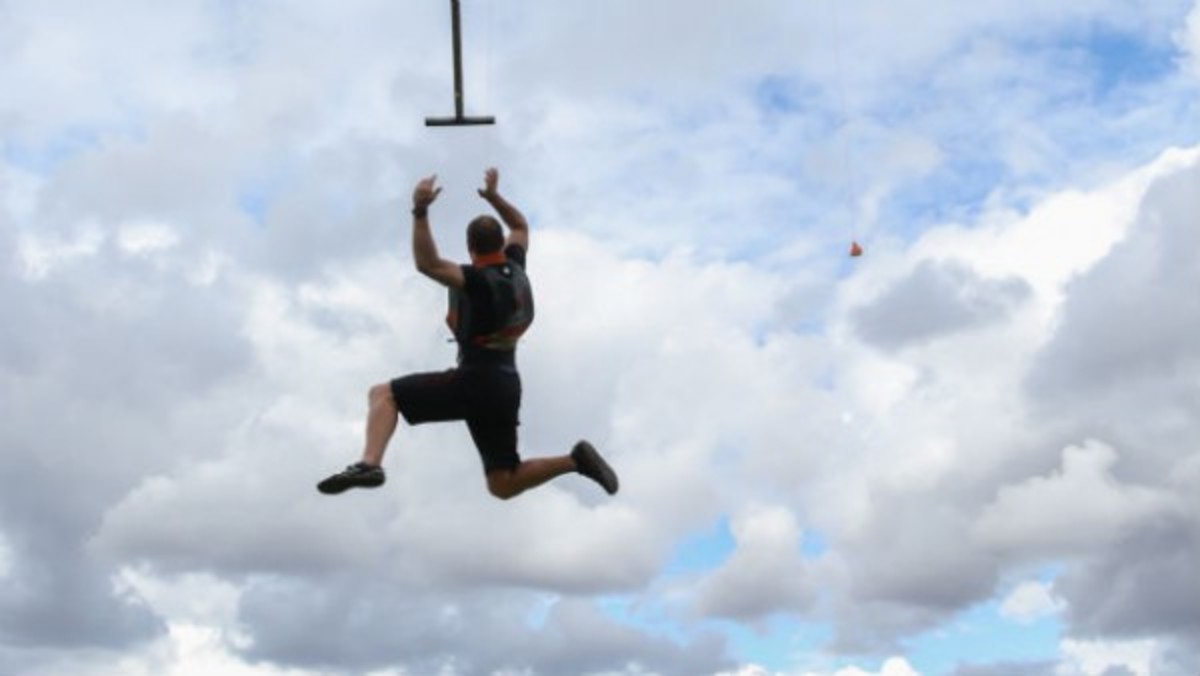 King of the Swingers
This high-flying obstacle challenges Mudders to throw themselves off a rope swing to hit a dangling bell, before falling into the water below.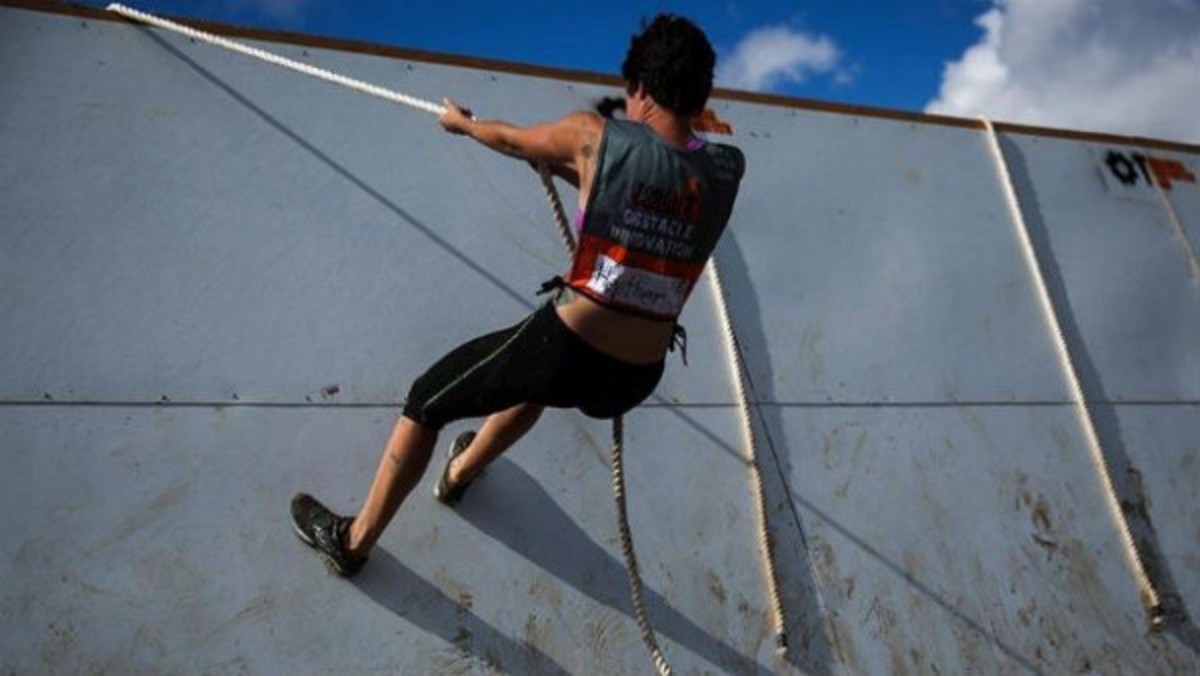 Balls Out
A challenge for both strength and agility, this obstacle features hanging ropes spaced along an angled wall. Mudders must use their momentum and strength to traverse the wall, or fall into the mud pit below.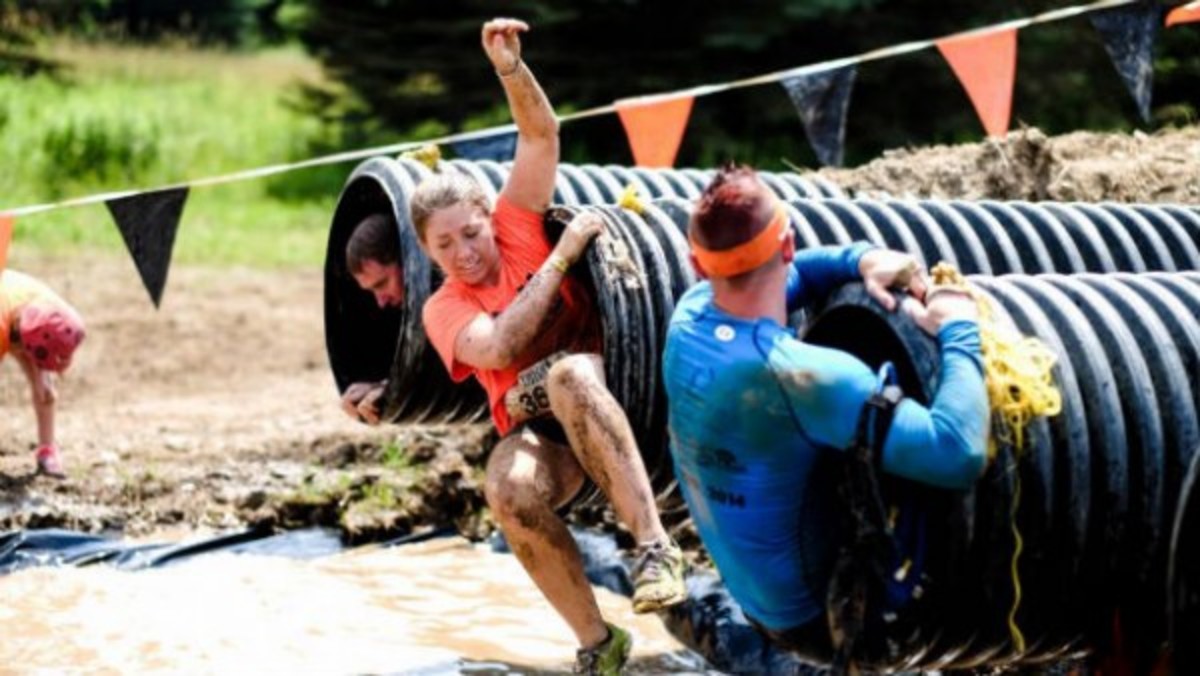 Shawshanked
This Shawshank Redemption-inspired obstacle takes Mudders up a wet, inclined tube that ends with a drop into a water pit.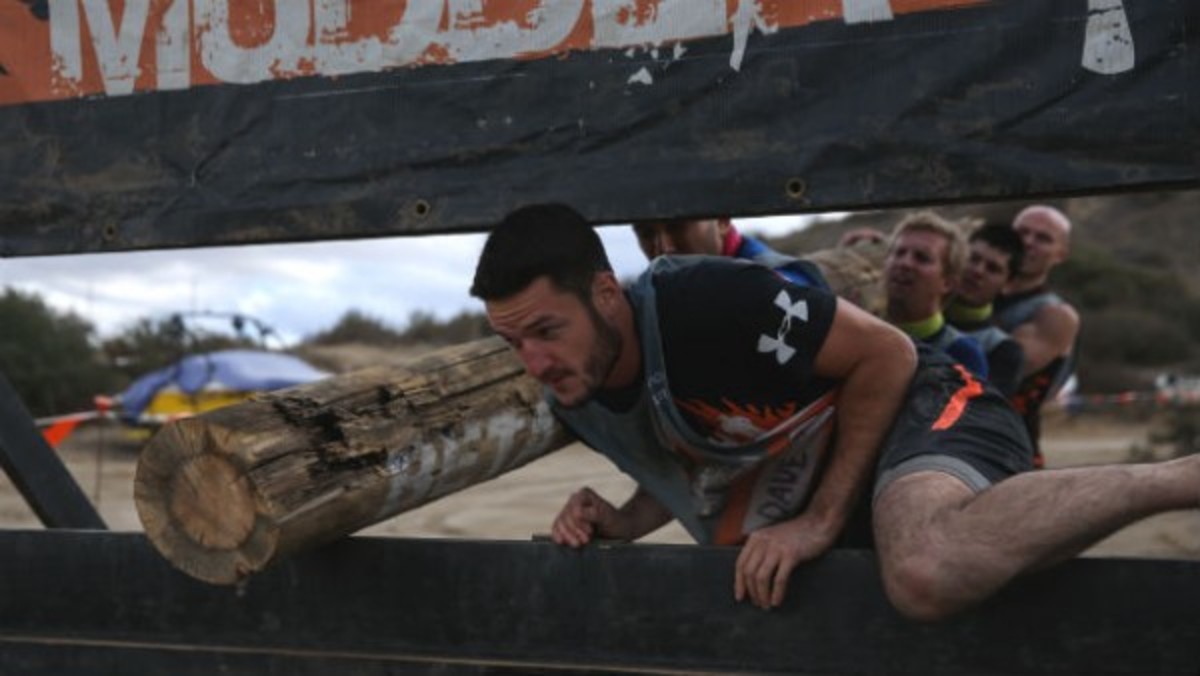 Hold Your Wood 2.0
Once an individual test of strength, the new Hold Your Wood requires teams of four to eight to carry huge logs over, under, and through walls.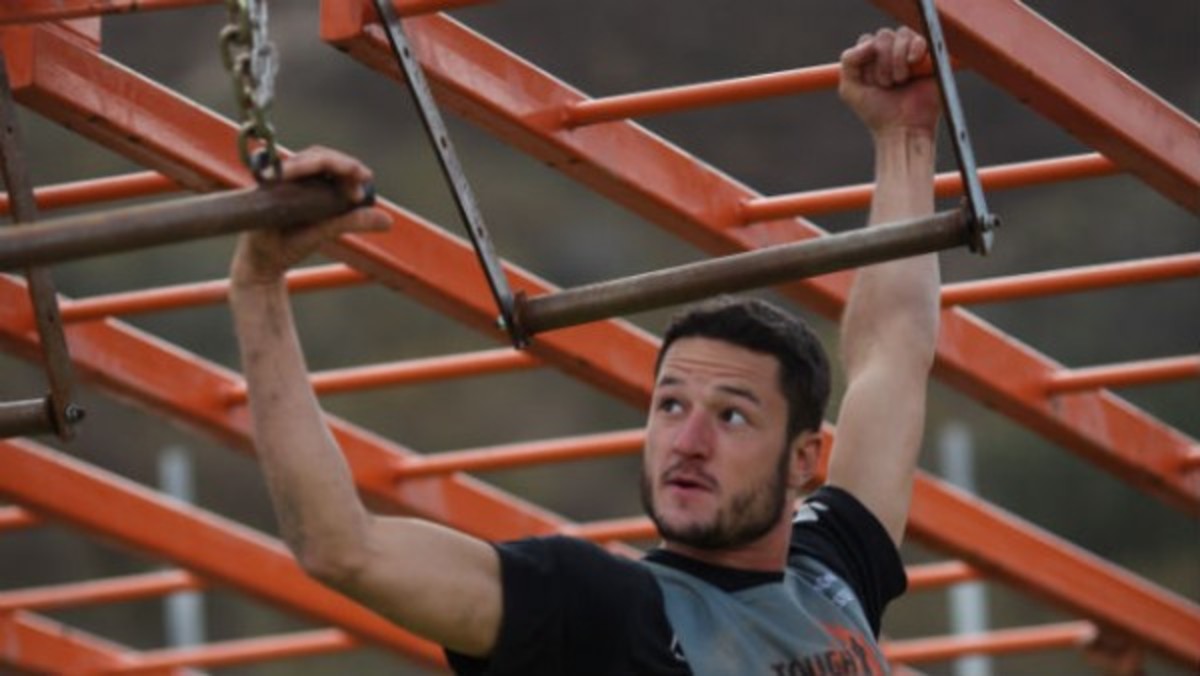 Funky Monkey 2.0
The Tough Mudder's monkey bars have been updated with a new second half that includes a trapeze bar and shimmying down a descending pipe.
For access to exclusive gear videos, celebrity interviews, and more, subscribe on YouTube!