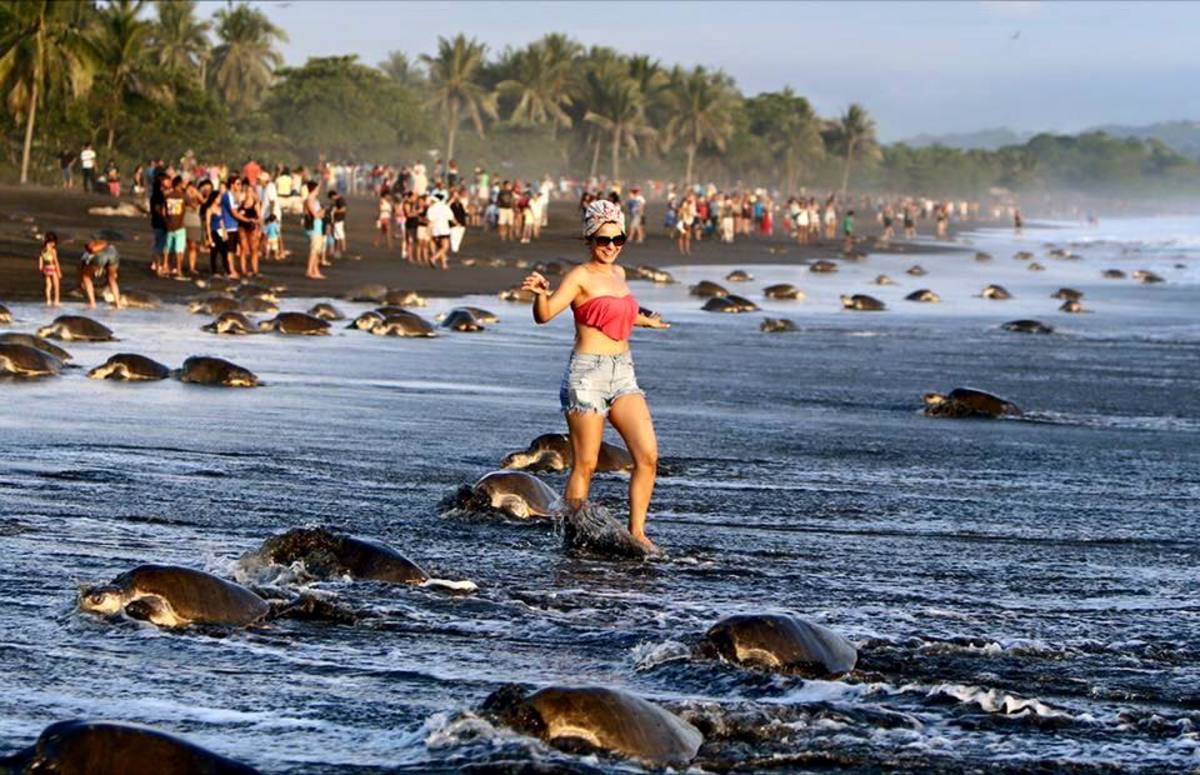 In an act of defiance, hundreds of tourists descended upon the beach at the Ostional Wildlife Refuge in Costa Rica and interrupted the nesting of olive ridley sea turtles, many of which were forced to return to sea without laying their eggs.
The ignorant and abhorrent behavior at the country's second-most important nesting sites for olive ridley sea turtles was first reported by the Environment Ministry's Workers Union (SITRAMINAE) and followed up by The Tico Times.
People touched the sea turtles, stood atop of nests, snapped photos using flash, stood in the way of turtles, and even placed their children on top of the turtles for photos, refuge administrator Carolos Hernandez told La Nacion.
"Tourism is out of control," William Borgest, one of many who were outraged, wrote on the SITRAMINAE Facebook page. "National and foreign tourists literally do what they want. They believe that the country is an amusement park with free access. There is no respect for the nature nor its processes."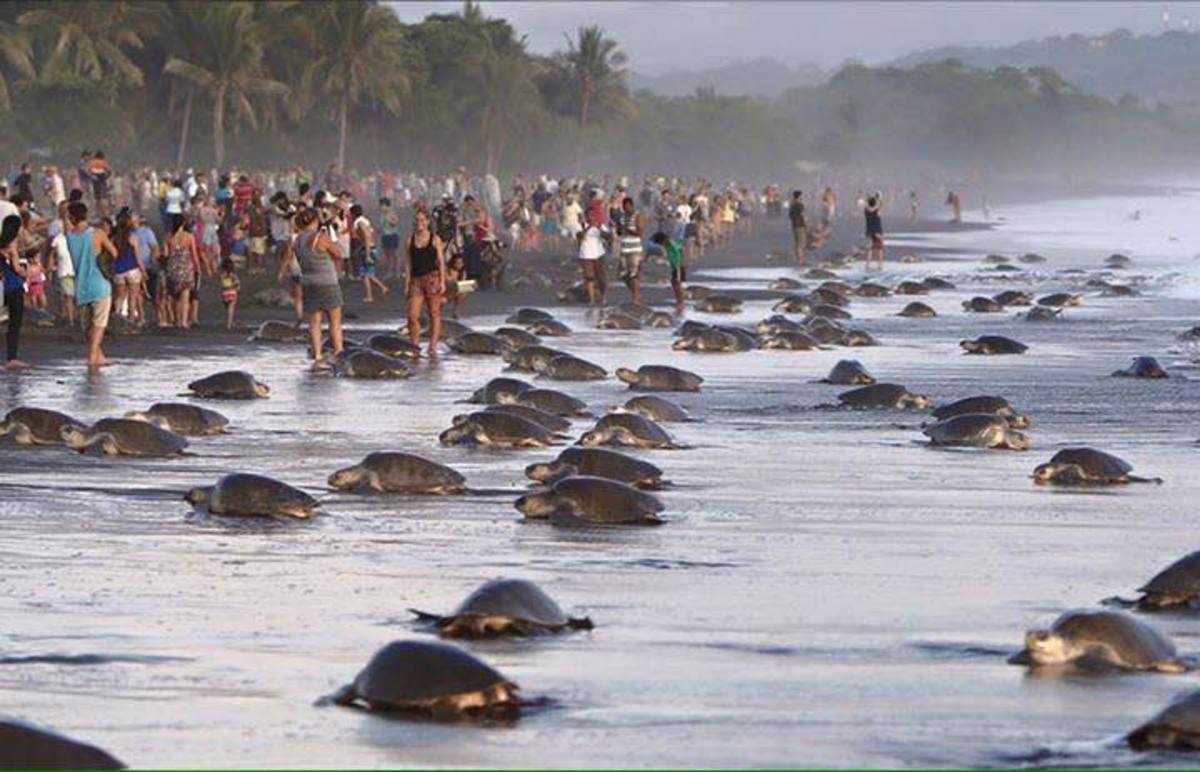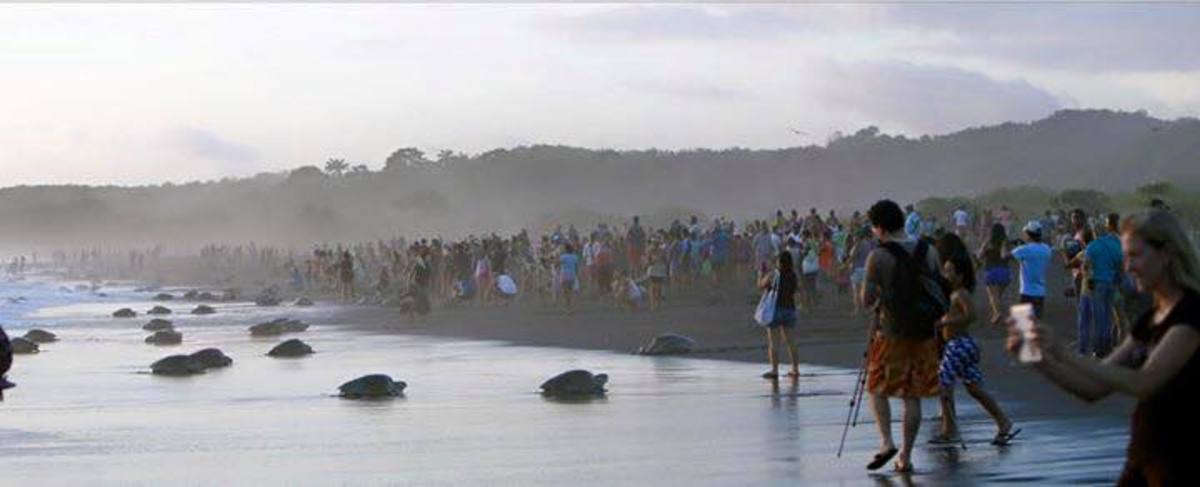 Hundreds of thousands of olive ridley sea turtles arrive at the Ostional Wildlife Refuge each year to lay their eggs along a four-mile stretch of beach.
Mass arrivals of sea turtles known as arribadas occur almost every month with September and October being the peak months, so the first weekend of September saw larger numbers of visitors.
Ostional Wildlife Refuge is guarded by only two park rangers and even with the additional help of three National Police officers, they were unable to thwart the crowd which entered the beach unguided via unauthorized access points from nearby locations.
"So many people were on the beach that the turtles returned to the sea without completing the nesting process," Leonel Delgado, secretary of SITRAMINAE, told La Nacion. "That certainly is a negative impact."
Carlos Hernandez, manager of the Ostional Wildlife Refuge, told La Nacion that measures are already being taken to ensure this situation never happens again.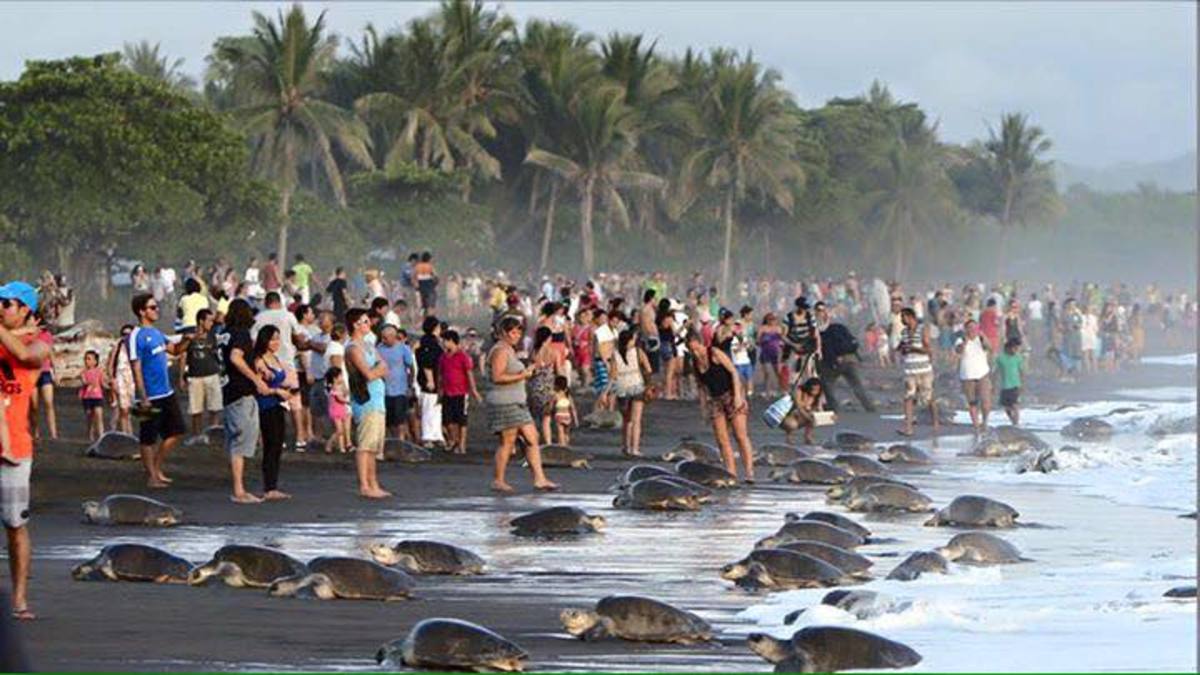 The Tico Times reported that residents of the small community are the only ones legally allowed to harvest turtle eggs for consumption and sale, and that tourists can only visit the nesting grounds via tours regulated by law.
"Turtles are very sensitive," marine conservationist Jonathon Miller-Weisberger of Guaria de Osa eco-lodge in Costa Rica told the Waking Times. "As both tourists and the communities that live near nesting populations of marine turtles realize that these creatures are rapidly dwindling in numbers, they must learn to change their ways about how they interact with and care for them."
More from GrindTV
Breaching humpback whale nearly crushes kayakers
Bushcraft 101 for the everyday adventurer
Meet the 3-year-old (and her mom) who rock climbs like a boss
For access to exclusive gear videos, celebrity interviews, and more, subscribe on YouTube!