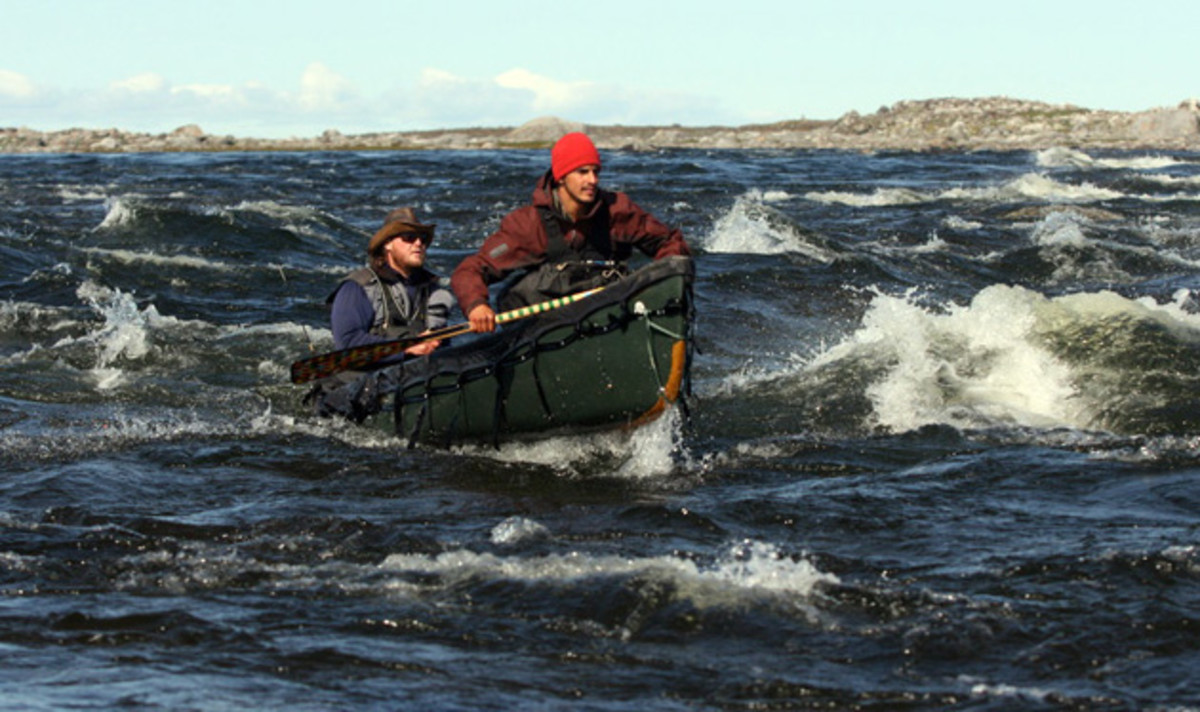 By Katey Dolezal
Pete Marshall 's got a habit of looking at maps.  Ever since his first paddling trip at 16, he's been hooked on canoeing and lived with the goal of paddling a new river every summer.  After taking a few sizable trips of 2500+ miles on his own, Marshall started thinking about the possibility of crossing Canada from the Pacific Ocean to Hudson Bay, and went to the maps.  The obvious impending challenge was crossing the Continental Divide. But after only three hours of studying the topos, Marshall found what he was looking for: enough interconnecting, navigable waterways to allow him to paddle and portage 2,600 miles across Canada.
So he thinks, at least.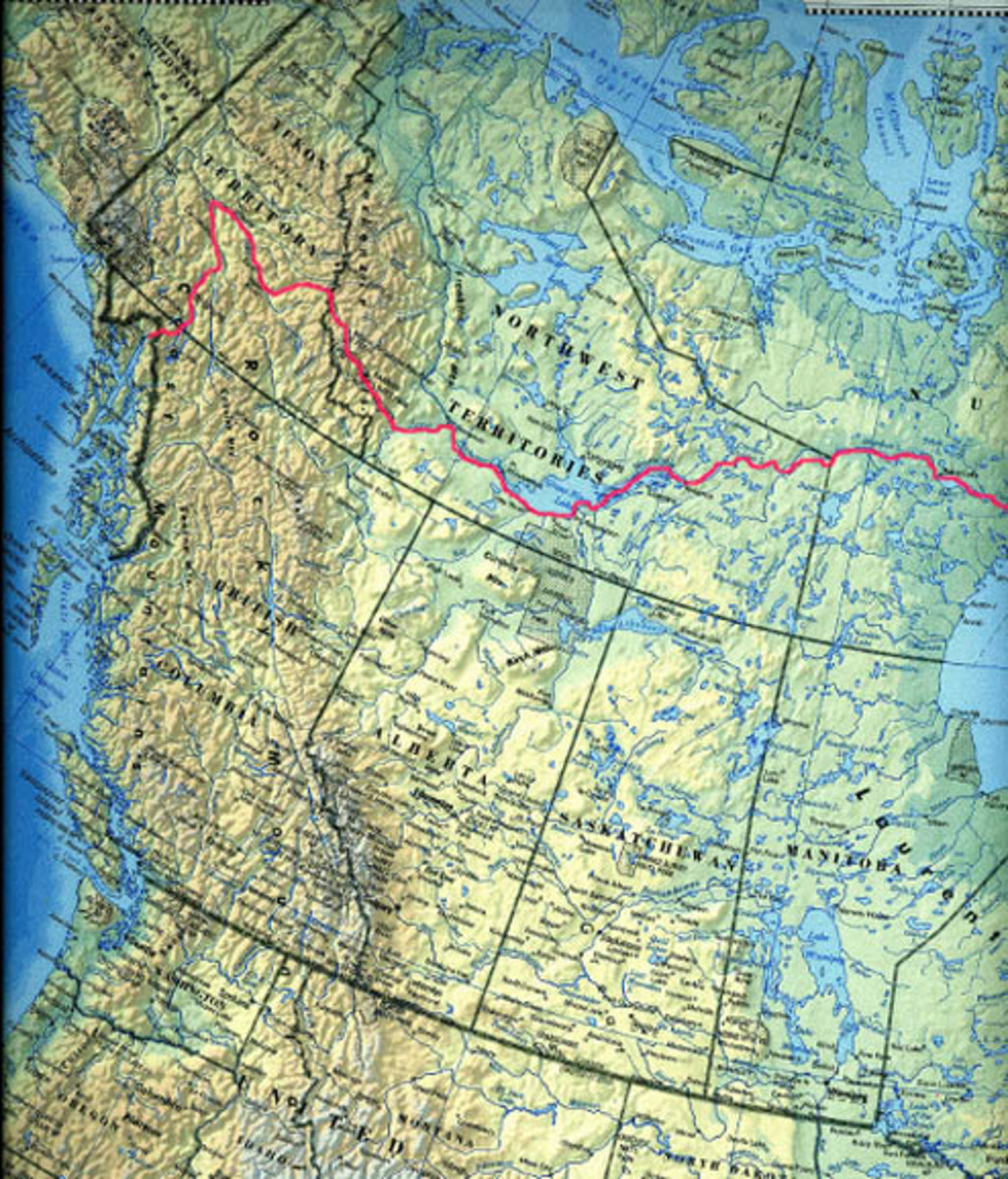 Keeping his route a secret for a while, "I didn't want anyone else to do my awesome route before me," Marshall explains, he eventually let on to paddling buddies Winchell Delano and Steve Keaveny his intentions to paddle from Skagway, Alaska, to Hudson Bay, and asked them to join him. Now with the help of Matt Harren, a budding documentary filmmaker, they plan to set out in a few weeks.
Along with the film, the goal of the trip is actually two-fold, Marshall says: To raise awareness of the importance of responsible recreation in conserving wilderness heritage, and to contribute to the broader paddling community through new trails.
With a degree in English Literature under his belt, Marshall also plans to combine his passions for literature and wilderness canoeing by writing a book about the expedition that explores the evolving relationship between the wilderness and the human experience.
"Exploring makes us human," says Marshall. "It brings us back to the fundamental aspects of being people.  When you're out on a canoe trip, you're not bombarded by innumerable distractions, you can be more present, and you have very simple goals every day – you wake up, you eat, you canoe, you set up camp, you go to bed."  He believes feelings associated with simplistic living while being in the wilderness help people connect to a more natural state and see life more directly, in a way that may not be accessible in our normal day-to-day routines.  Marshall hopes his expedition will help further instill the idea that responsible recreation can be an alternative to industrial development.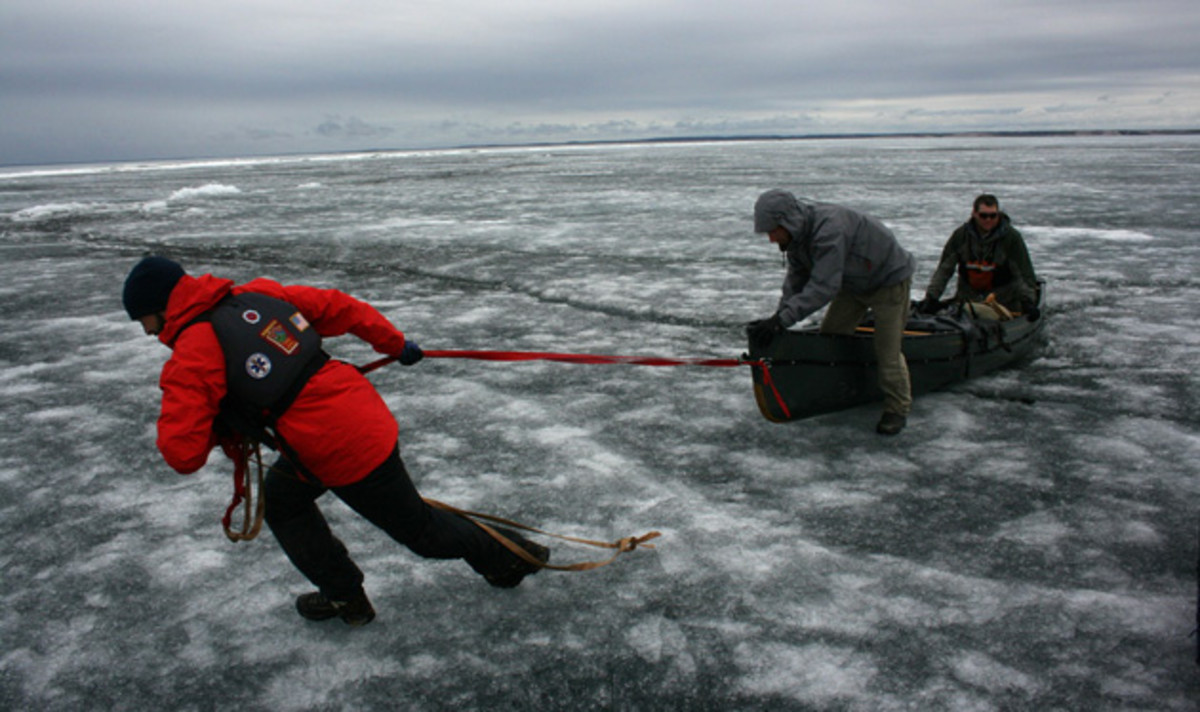 "If people just stop to rethink or re-imagine their relationship to the natural world, not that it is there for immediate use in material comforts, but that it's there to provide us with an experience that is probably different from what we're normally attuned to – it can change our relationship to the natural world," Marshall says.
To learn more about their route, the crew, or support the expedition, click HERE, and visit Canoe2012.com. Stay tuned to CanoeKayak.com for more in the field updates from The Trans-Territorial Canoe Expedition.
Trans-Territorial Canoe Expedition Preview from Kokatat Watersports Wear on Vimeo.
The article was originally published on Canoe & Kayak
For access to exclusive gear videos, celebrity interviews, and more, subscribe on YouTube!