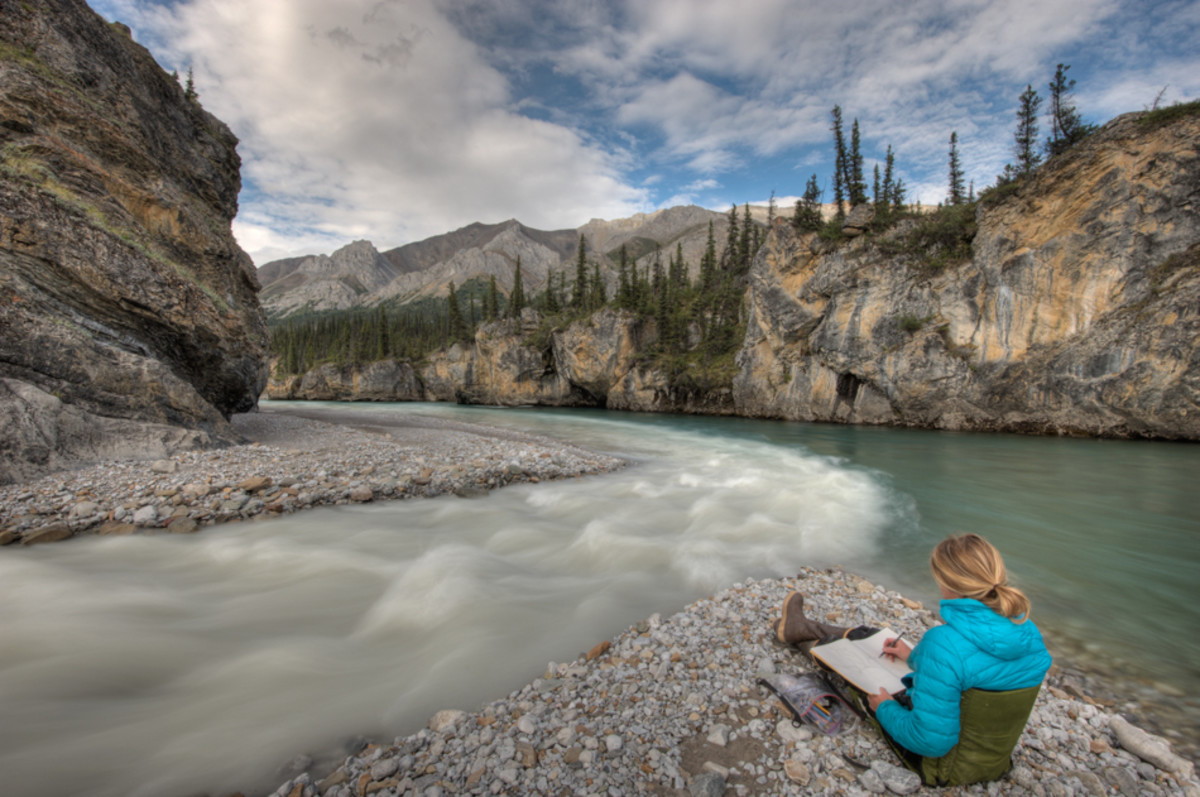 By Alan Kesselheim
The most treasured thing you'll bring home from any paddling trip is the memory of being there. So it's important—not to mention satisfying—to have a tough and stylish travel journal to record your journey. Sadly, most of what falls into the personal journal category is far too cute, and functionally hopeless for paddlers. Themed pages, cheap little locking straps, inspirational sayings on every page . . . notebooks that wouldn't hold up to a month on your bedside table, much less in a dry bag on the tundra. If you want an expedition-worthy journal, you'll have to cut through the mainstream to companies that supply professional journalists, hard-core travelers, field surveyors, that sort of crowd. I've found a handful of sources for truly durable and functional journals that are both satisfying and elegant, whether for logistical notes on a three-day weekend paddle, or logging a cross-continental epic.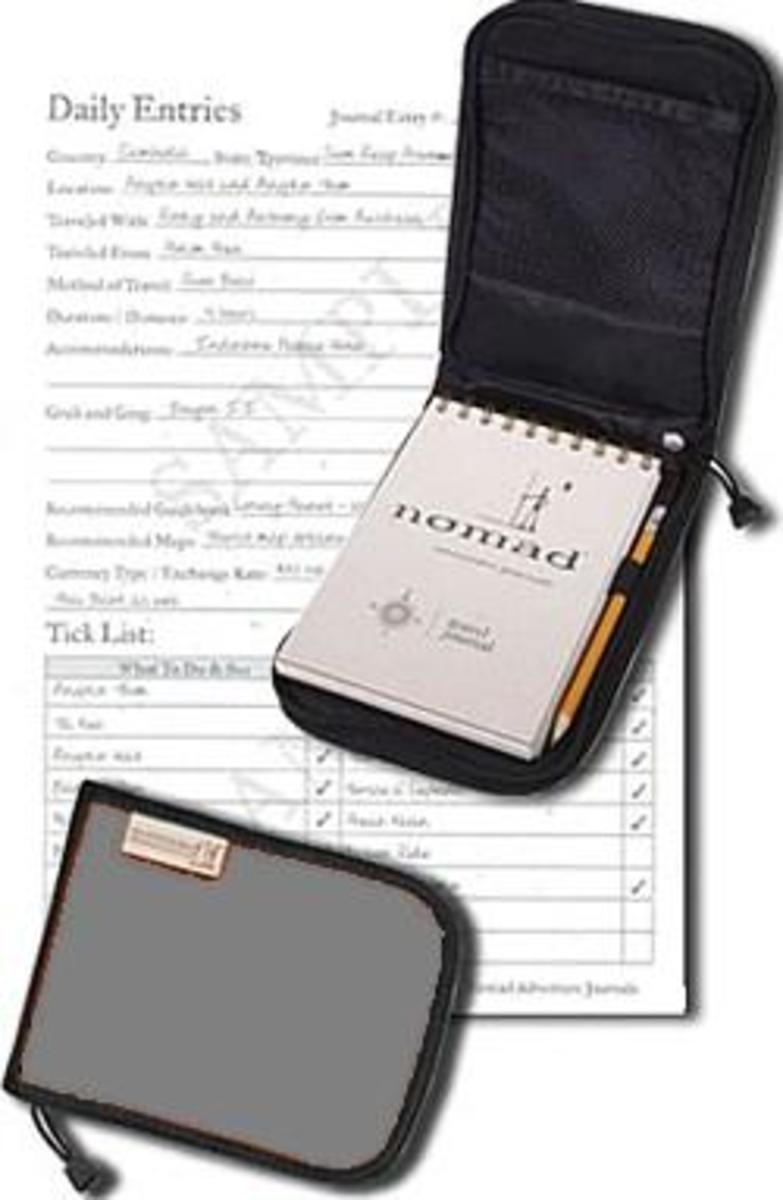 Nomad Adventure Journal by Hello Traveler
My pick is the Nomad Adventure Journal with protective case. ($14.99 or $26.99 with case). It's a beefy, flip-style spiral notebook with daily pages for logistical entries, from route information to campground details, followed by two lined pages per day for personal entries. I like the cushioned case, but it could as easily slip into a zip-lock bag. The other two products I'd consider are the Hiker's Journal (comes in small and large sizes) with side spiral binding and sturdy paper covers, One side of each page covers logistics, and the back is open lined paper. ($19.95).  If you just want a simple, lined notebook, the waterproof paper Nomad Writing Journal is as straightforward as it gets – flip pages with lines and no prompts at all ($8.50). Intel: www.hellotraveler.com.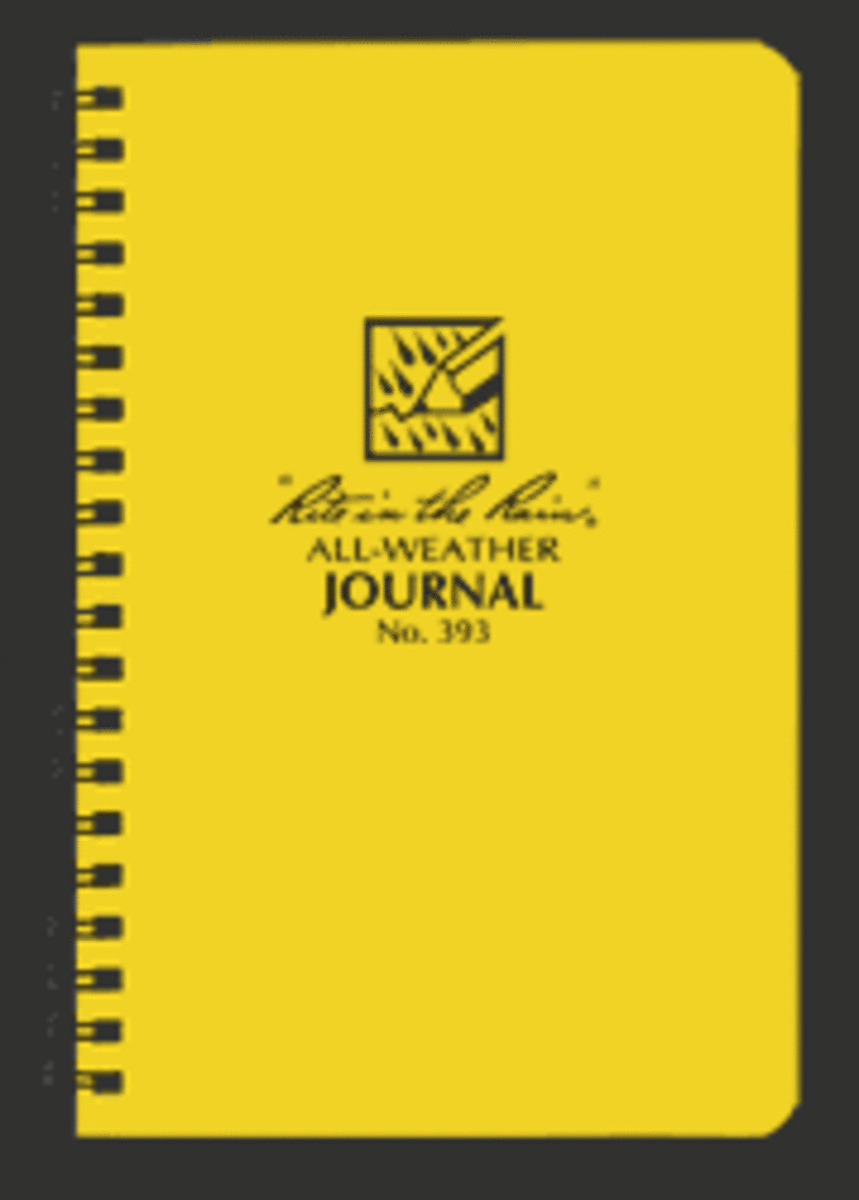 Elan Field Book by Benchmark Supply
Benchmark makes stuff for surveyors and field engineers, and several of the Benchmark books serve admirably as trip journals. My favorite is the Elan Field Book (comes in lg. and mini sizes – ($6.95 and $9). The only downside is that the pages are set up in grid patterns, so they seem a bit busy, but I haven't found it distracting. I like the hard cover binding and the high-quality paper (164 pages), books built for rough field conditions. The 'Rite in the Rain' all-weather journal is another option, a waterproof-paper, side-spiral notebook with 64 lined pages ($6.75).
Intel: www.benchmarksupply.com.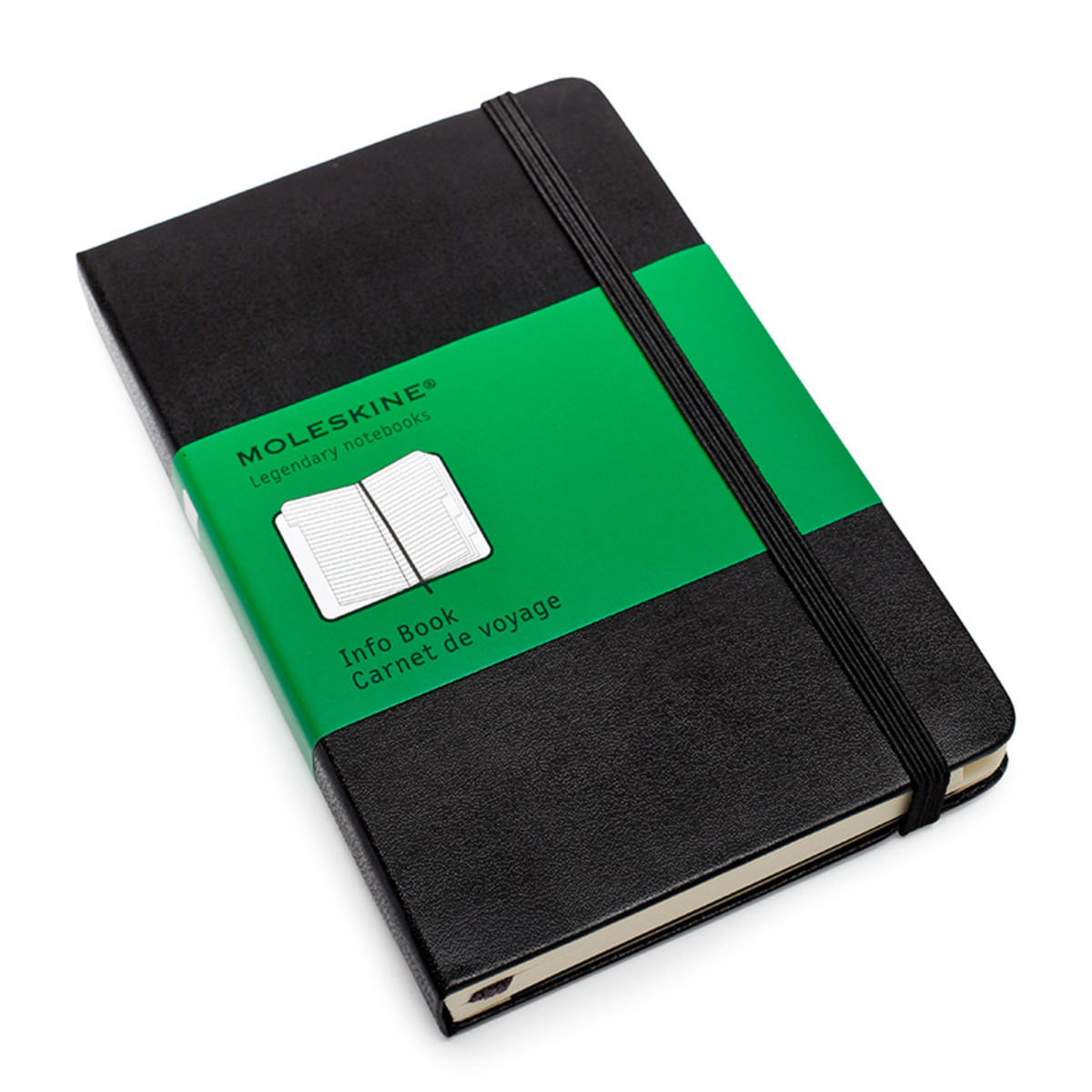 Classic Notebook by Moleskine
The motto is, 'legendary notebooks', and I can't quibble.  The Classic Notebook is just that: hard-cover, 192 lined pages with a sturdy stitched binding. The Classic comes in two sizes and features an elastic strap on the outside and ribbon page marker. Each comes with an expandable back-flap pouch for receipts or other papers. As basic and as elegant as it gets. ($9.95 – $12.95) The Ruled Notebook is the soft-cover version of the smaller Classic, with all the same features ($12.95).
Intel: www.shop.moleskine.com.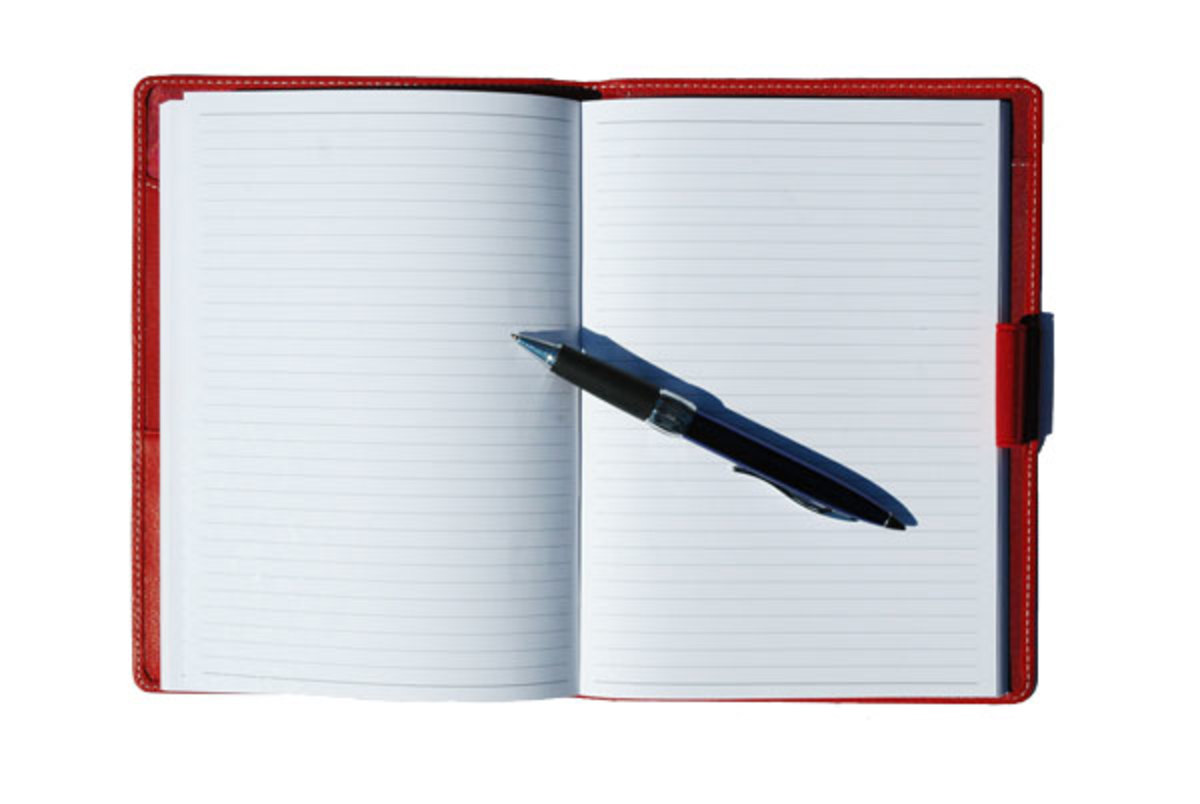 Tally Book and Leather Classic Journal by USA Custom Pad
These guys have pads and notebooks for truly every application. It's worth browsing the website to put together the best combination for you. I particularly like two of the products. First, the Tally Books, which combine colored vinyl covers and refillable paper inserts which you can mix and match any way you like, all for less than $10/unit. The other product that I've liked is the Leather Classic Journal with 160 lined pages and a sewn-in ribbon marker. Very classy and it has a nice feel in the hand. ($35.95).
Intel: www.usapad.com.
–More GEAR REVIEWS from C&K.
The article was originally published on Canoe & Kayak
For access to exclusive gear videos, celebrity interviews, and more, subscribe on YouTube!