Snowboarder Travis Rice is a mad genius.
A pioneer of the rapidly growing big-mountain and backcountry snowboarding movement, Rice has positioned himself as one of the most influential snowboarders alive by constantly bucking the trend.
RELATED: Travis Rice's new film, 'The Fourth Phase' premieres in LA
In the late 2000s, when the general public had a growing interest in competitive snowboarding, Rice (a repeat X Games medalist) transitioned away from contests, instead focusing on making mind-bending video edits, culminating with the release of the landmark film The Art of Flight, in 2011.
The film's impact was seismic.
The 80-minute epic became the best-selling snowboarding documentary of all-time and helped turn Rice into a household name beyond the world of snowboarding.
The tide in snowboarding media shifted with Rice.
People started to demand more video. The X Games introduced the Real Snow video competition in 2011. Video edits, the things that fueled snowboarding's underground passion in its youth, were now en vogue with the general public, even with those who did not snowboard.
RELATED: 'The Fourth Phase' trailer released
"Everything in life is circular," Rice told GrindTV last week in Los Angeles. "The fact that in snowboarding right now there's a heavy push to go back to the roots of the sacred art of the turn and filming, it's been great to see. I have so much faith in where snowboarding is headed."
Rice is currently preparing to release The Fourth Phase — the successor to The Art of Flight. He spent four years making the new film with Brain Farm Cinema and Red Bull Media House, and despite huge expectations from media, industry and fans, he seems unfazed.
"There's a lot of pressure riding on this release, I'd be lying if I said there wasn't," Rice told GrindTV before the world premiere. "But I made a pact a long time ago where I said, if outside pressures ever surpassed my own drive to progress, that would be my threshold. I never want to pursue something because of pressures beyond my own desires."
Regardless of his insistence that the pressure hasn't gotten to his head, given the scope of The Fourth Phase, if the film is anything short of groundbreaking, it would be a disappointment.
The Fourth Phase follows Rice on a 16,000-mile journey around the Pacific as he tries to chase the hydrologic cycle (the movement of water through the world through evaporation, condensation, precipitation, infiltration, surface runoff, and subsurface flow).
The film is like a multi-million dollar canvas displaying Rice's wild imagination, an imagination that sets his work apart from the rest.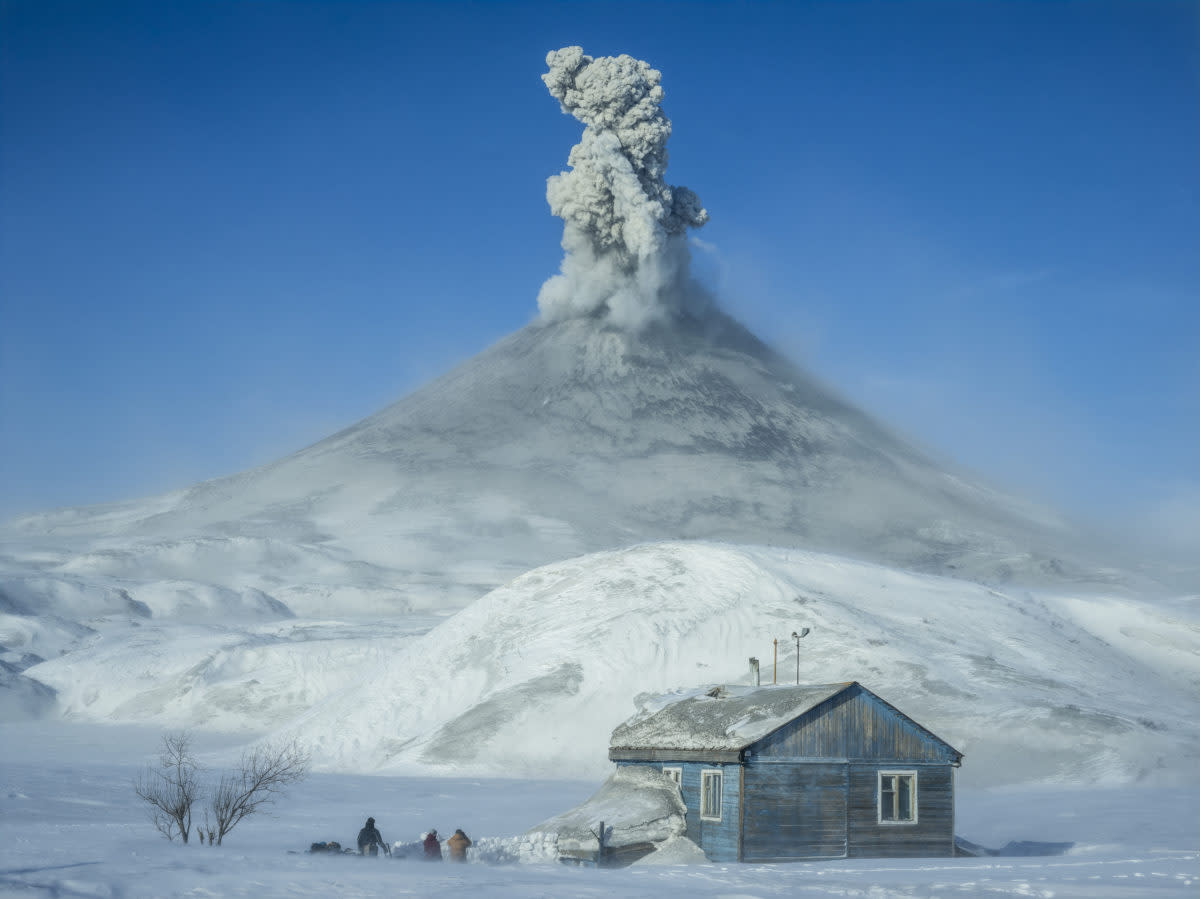 "The most notable part about working with Travis is the passion he puts into following through on an ambition," Jon Klaczkiewicz, the film's director, told GrindTV.
"Travis dreamed up this idea to follow the flow of water through the Pacific. That in and of itself is a piece of creative expression that I haven't seen anyone in the industry approach in a film project like this."
It's apparent that Rice aspires to be an artist as much as he does a snowboarder.
He doesn't talk about the difficulty of landing certain tricks; rather he focuses on the thrill of trying to access Russian mountain ranges during periods of anticyclonic wind flow.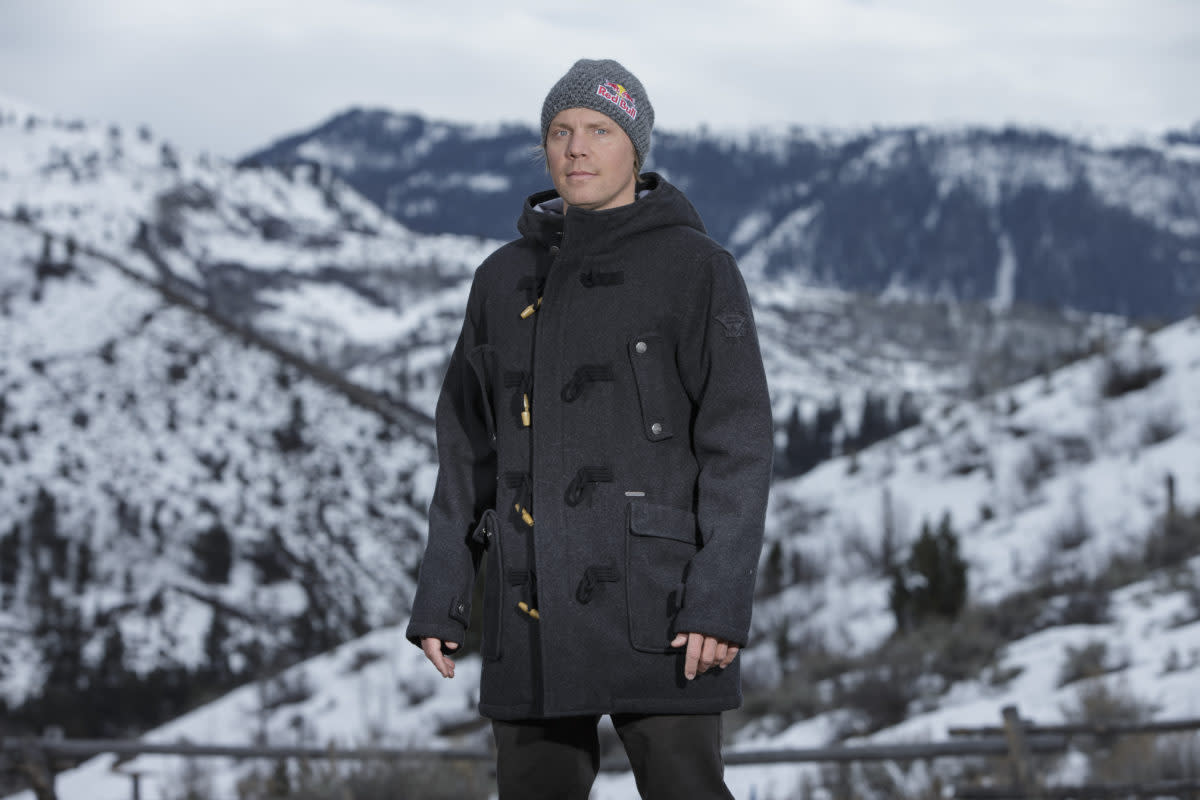 "For me, snowboarding has always been an outlet to express my creativity," Rice said. "It's been a vehicle for me to achieve that 'flow state' where my communication with the outside world is just free flowing and natural."
Rice went to extreme lengths to remain dedicated to his goal of following the hydrological cycle.
RELATED: Eight-time X Games medalist talks new movie, future of backcountry skiing
He sailed across the Pacific. He spent weeks at a time in remote Russian villages waiting for snow. He killed time by surfing in the North Pacific when conditions didn't show.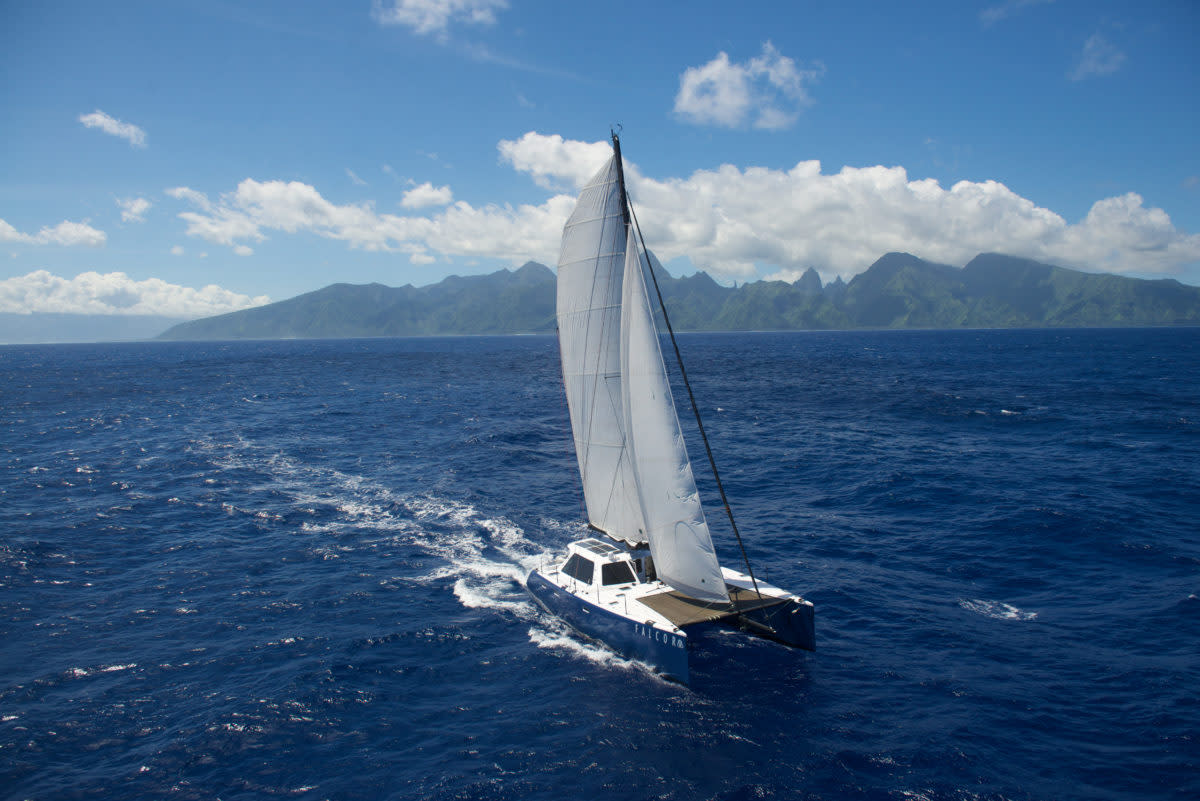 "You know, weather changes year-to-year, and there are years where certain areas don't get snow," Rice said when asked about the difficulties of making the film. "But we didn't want to chase conditions, we wanted to more or less go with the flow."
But going with the flow, when dealing with inhospitable mountain faces in far-off locales like the Kamchatka Peninsula of Russia's Far East, can make for some hair-raising moments.
When asked about these moments, Rice recalls when his friend and fellow pro, Mark Landvik, hit his jaw on his knee during a landing in Wyoming.
Rice doesn't mention the moment when he ruptured a disk in his back while snowboarding on an Alaskan snowpack that was so sketchy Landvik refused to ride it.
Rice seems to be held captive by his ambition, hopelessly addicted to the pursuit of progressing snowboarding.
"I have not figured out how to separate reckless optimism from a healthy appetite to pursue things until it becomes impossible," he says in the film. "To be able to know the difference? Yeah, it'd be amazing."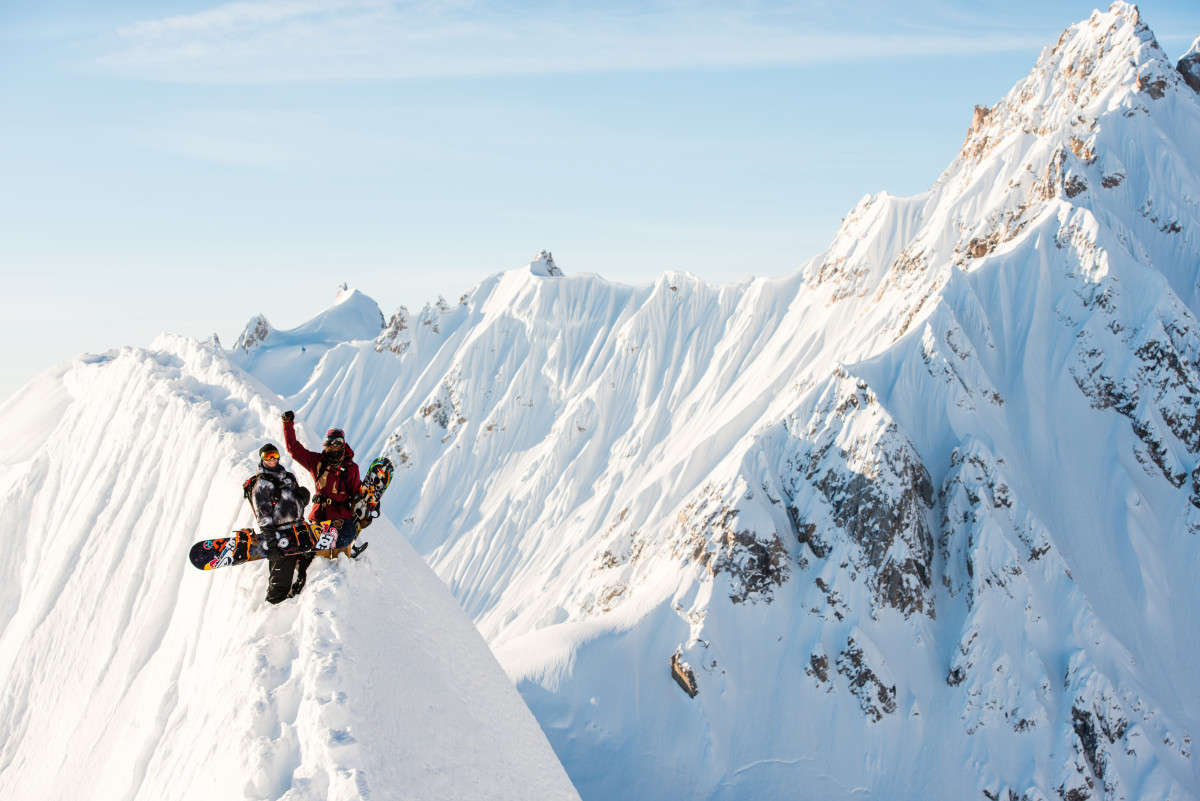 But when you're as talented and cerebral as Rice, that near-reckless commitment manifests itself in the spectacular, and the film is transcendent.
Pieced together from over 2000 hours of video, The Fourth Phase feels more like the action sports world's version of "The Odyssey", and a classical score by Kishi Bashi adds a fever-dream element.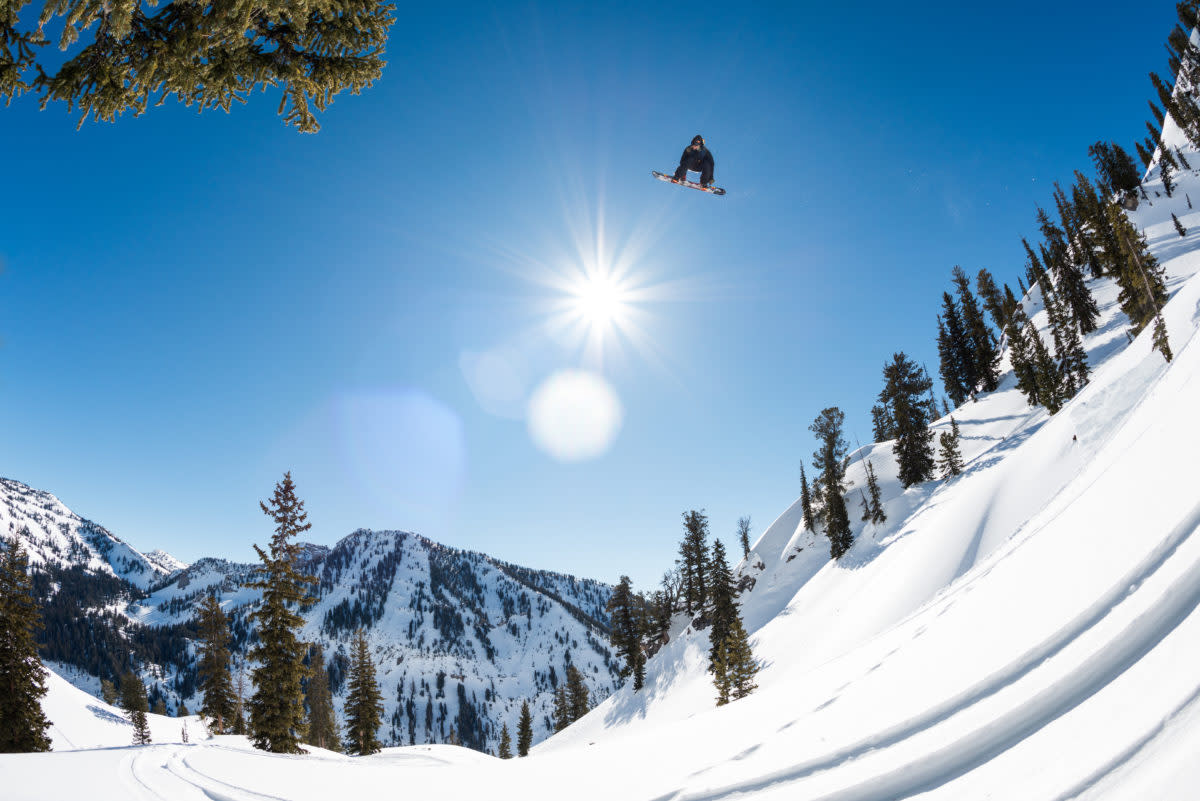 It remains to be seen how viewers will receive The Fourth Phase, but Rice's biggest focus is continuing to portray snowboarding as an art form.
"I'm a lover of really anything where creative expression is shared from the street performer on the corner to a writer that can put together a magical paragraph," said Rice. "I'm just excited to be able to support something that allows us to continue that expression."
You can stream The Fourth Phase for free online on October 2 at 9 P.M. at RedBull.TV
More from GrindTV
5 of the best fishing destinations in the US
Here are 3 Pilates moves that every athlete should know
The most affordable towns in the US for outdoorsy folks
For access to exclusive gear videos, celebrity interviews, and more, subscribe on YouTube!