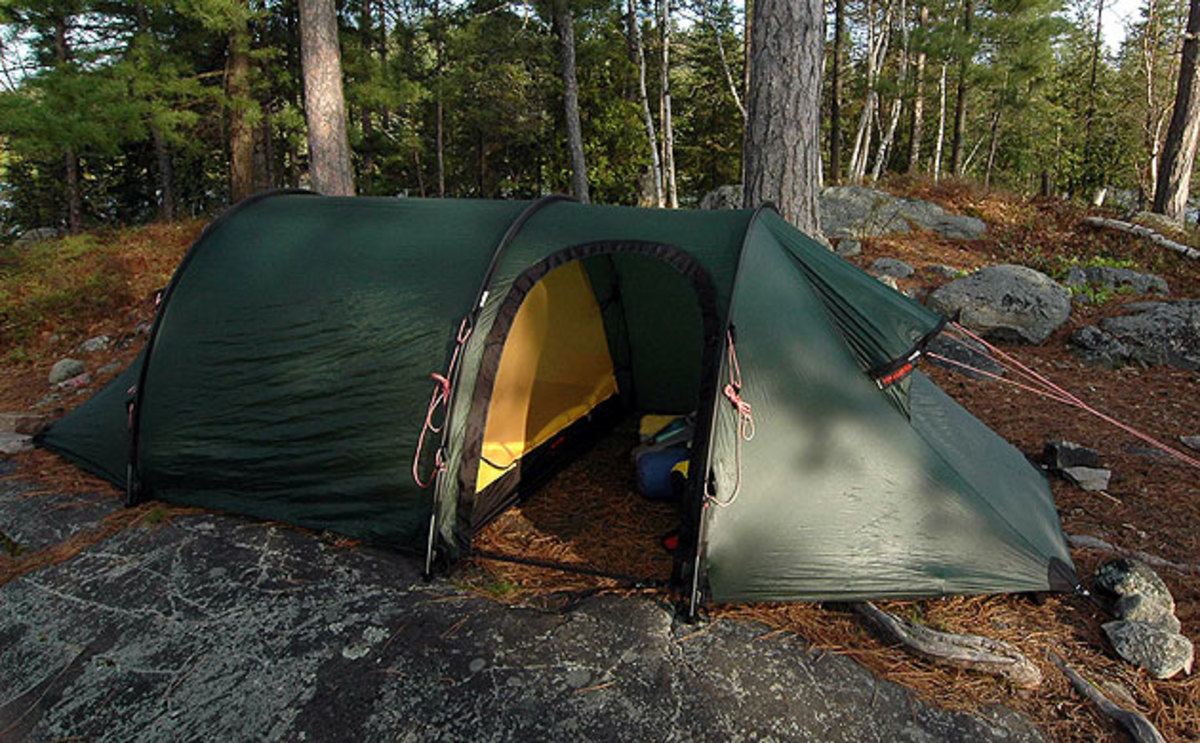 By Conor Mihell
Something bad happened to North American tent design shortly after the first freestanding dome tents became popular in the 1980s. With the exception of those who clung to tired yet trusty A-frames, the camping masses shunned non-freestanding tents as being old and dated. It was argued that freestanding tents were faster and easier to set up on all types of terrain, more stable in the wind and spacious inside.
Meanwhile, Europeans had other ideas, like the tunnel tent. Essentially a double-walled culvert, its frame and fabric stretched like the bellows of an accordion and held in shape with a handful of stakes, tunnel tents aren't freestanding—hence, perhaps, their lack of popularity on this side of the pond. But the reality is all tents, dome or otherwise, need a certain amount of stakes and guy ropes to be anchored to the ground. What the Europeans figured out is that it's possible to make spacious, reasonably lightweight tunnels that are faster an easier to pitch than typical domes—a real bonus when setting up camp in the rain. The secret lies in this style of tent's frame, which attaches on the outside of the fly rather than to the canopy like on a dome tent, eliminating one step in setting up and protecting non-waterproof surfaces from moisture.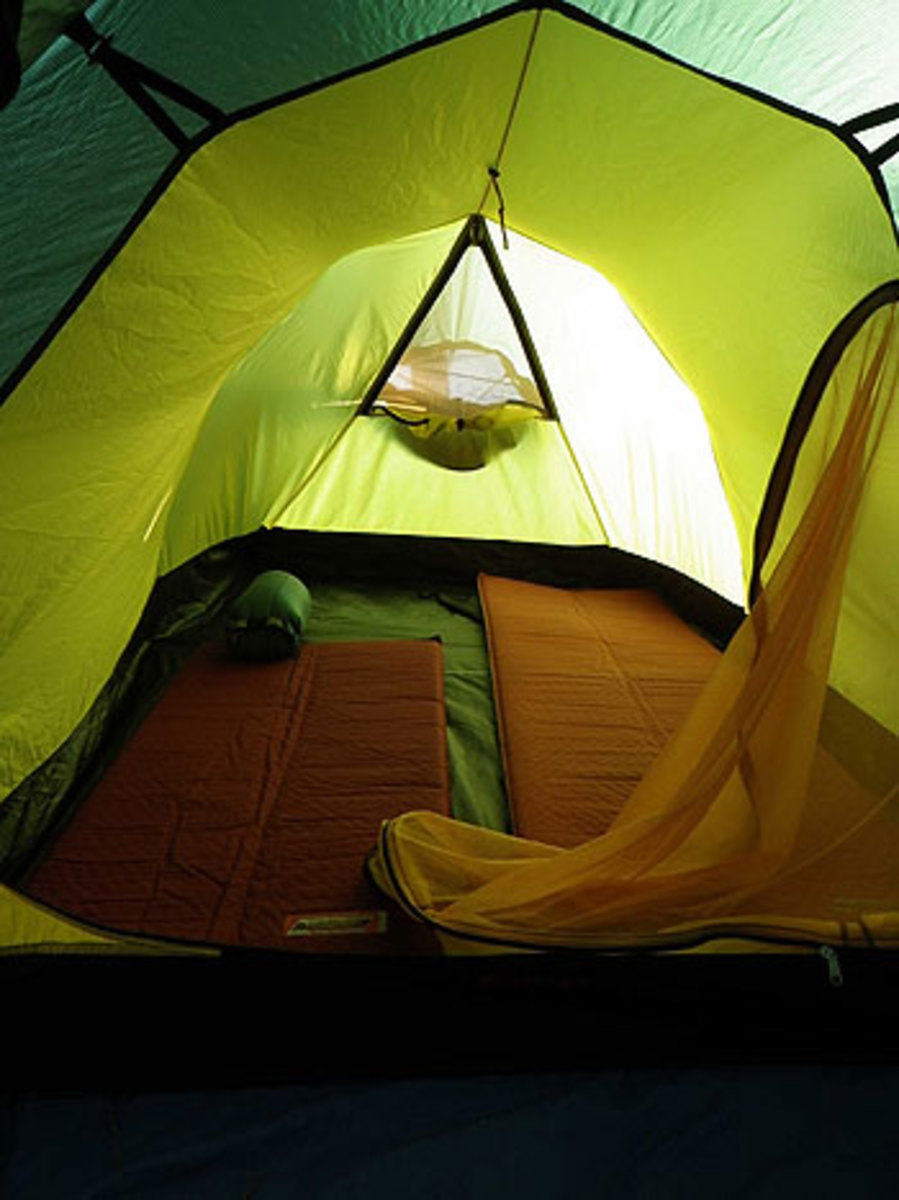 With spacious sleeping quarters and often sprawling, fully sheltered storage space, tunnel tents are a great choice for canoe trippers. Both tents reviewed here live up to their manufacturers' capacity ratings and feature ample vestibule room for a canoe load of gear or a team of dogs. All this space comes with an elongated footprint, however. While this won't be a problem on the huge campsites of popular destinations like the Boundary Waters and Algonquin Park, space may pose a challenge on rougher, lesser-used campsites. As an added bonus, unlike most three-season domes, both of these bombproof tunnel tents serve double duty as ski touring tents for trips below or above the treeline.
• Hilleberg the Tentmaker's Nammatj 2 GT, $685, includes all of the best features of the tunnel in a 7.5-pound bundle. The two-person model we tested uses three 10-millimeter-diameter aluminum poles to support a wispy, silicone-coated flysheet that's made of Hilleberg's proprietary, super strong Kerlon fabric. (Sweden-based Hilleberg pioneered this strong, light fabric in 1977, decades before the ultralight craze popularized sil-nylon materials.) The tent's canopy, in turn, is permanently suspended from the fly by toggles. The Nammatj is therefore set up in two steps: Poles are fed into the fly, tightened and curved into half-hoop shapes by way of clever, adjustable grommets; then the tent is stretched into shape and staked out at four corners. Reflective guy ropes attached to each pole sleeve and each end of the tent can be tied out if necessary, to stabilize the structure in high winds.
While we loved Hilleberg's attention to detail, it's easy to see how fantastic engineering and impeccable construction adds up to some of the most expensive tents on the market. Besides the high-tech fabrics, wire-stiffened vents are screened with removable no-see-um mesh, stake loops are reinforced and adjustable with heavy-duty aluminum buckles, and guy rope (included) is reinforced with space age materials. Hilleberg's GT model tents feature an extra pole to support the vestibule; in our model, this meant nearly 26 square feet of covered, bug-screened space outside of the sleeping area—ample room for changing out of wet gear, storing gear, cooking and eating, and providing our energetic husky a space of his own to chill out. In fact, a team of Norwegian sea kayakers performed emergency boat repairs in the expansive vestibule of their four-person Hilleberg tunnel on a self-supported expedition around Antarctica's South Georgia Island.
• Marmot's Widi 3P, $499, is a three-person, 8.5-pound tunnel tent that uses three aluminum poles to go up much the same as the Hilleberg. With 39 square feet of floor space inside it's spacious enough for three average sized adults. Meanwhile, its square footage is nearly doubled by the vestibule, which features a screened side entry (like the Hilleberg) and a second, non-screened entry point at the end of the flysheet to improve ventilation in hot, insect-free conditions. All told, the Widi generally lacks the glitz and glam of the Nammatj, but it scores points where it counts with heavy-duty floor materials and a lightweight silicone-coated flysheet, and providing more floor space at only a one-pound weight penalty and a considerably cheaper price.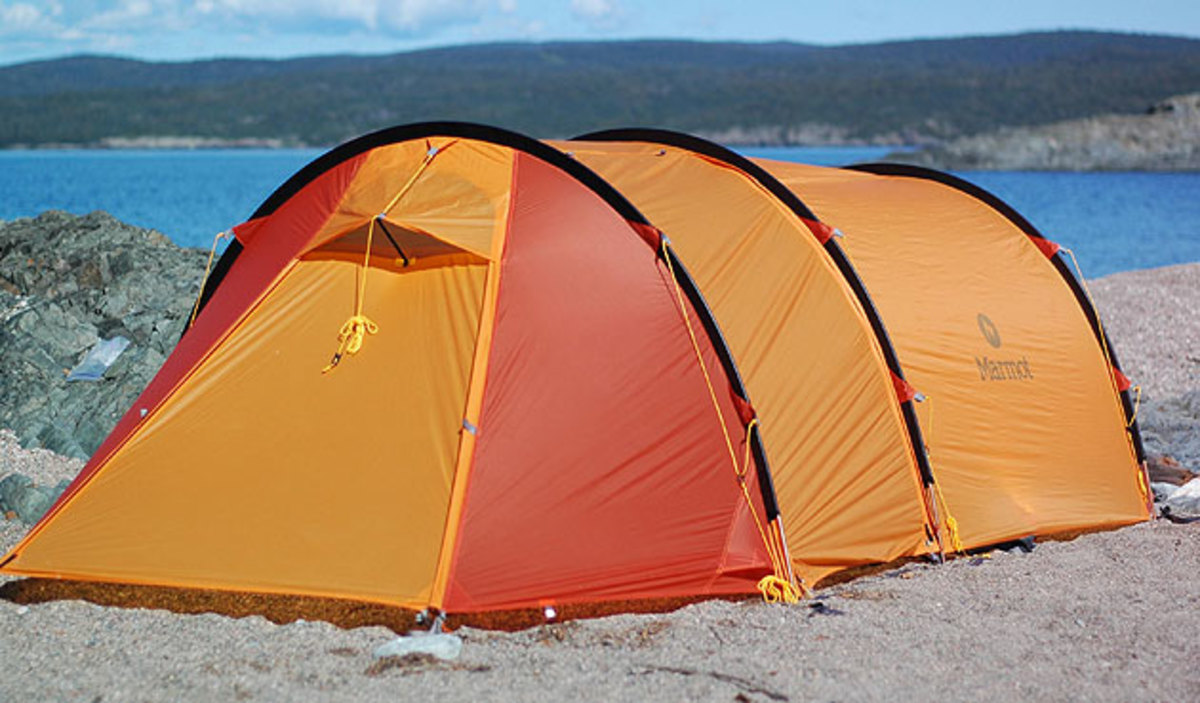 The article was originally published on Canoe & Kayak
For access to exclusive gear videos, celebrity interviews, and more, subscribe on YouTube!