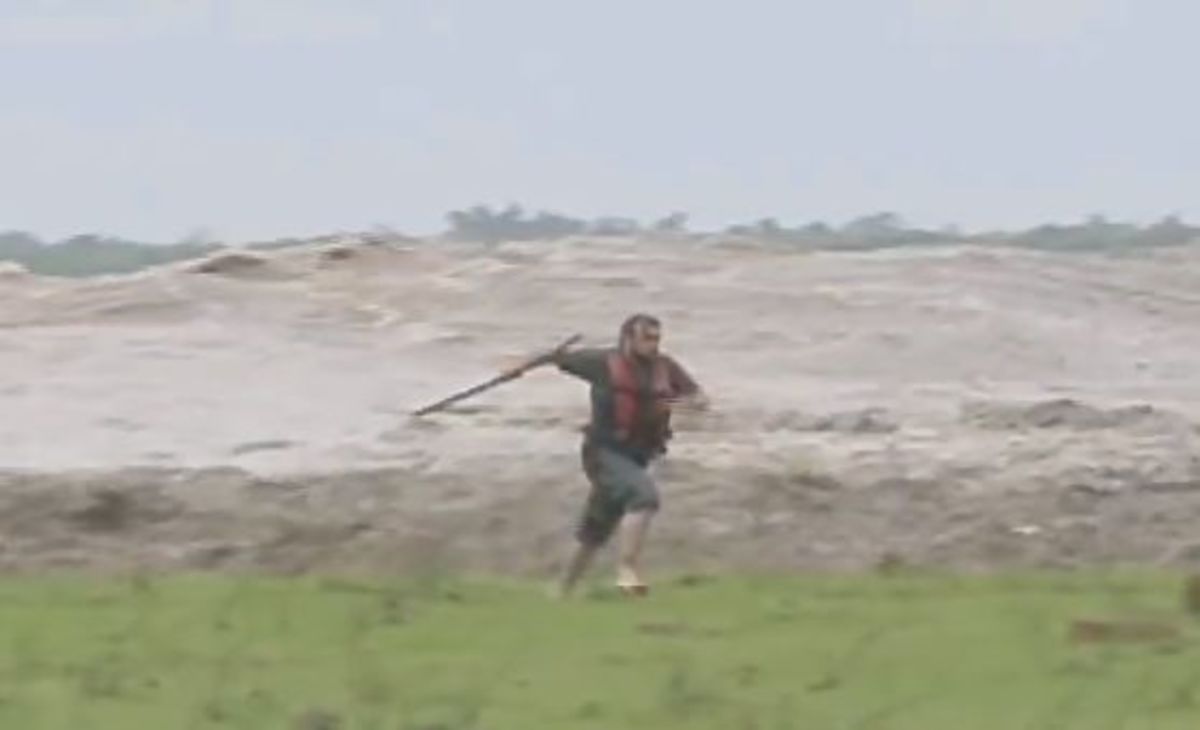 A longtime TV host of nature shows in Brazil was captured on video suddenly turning and running for his life when a massive tidal bore quickly advanced to where he was doing his best Moses impression, as Esquire aptly put it.
Richard Rasmussen, 36, a biologist and adventurer, is described as the Bear Grylls of Brazil, and during a segment of Lado B, he was explaining the phenomenon of a tidal bore, in this case the Pororoca on the Amazon River.
RELATED: Turnagain Arm tidal bore a surreal attraction
As the water rages towards him, the television personality finally realizes it might be a good idea to get out of the way of the sometimes-deadly tidal bore. The result is hysterical footage of the barefooted adventurer avoiding disaster, or as the Daily Mail wrote, avoiding being drowned:
A tidal bore is a wave that is created by an incoming tide and moves up river. Some are bigger and more dangerous than others. The Qiantang River in China, for instance, takes several lives each year despite warning signs. People tend to take too much risk.
In this instance, Rasmussen was a bit too close for comfort and smartly ran away before being swept away.
"Corre Richard [run Richard]," the video said. At least Rasmussen had the foresight to wear a life jacket.
More from GrindTV
How to safely avert a shark encounter this summer
Breaking down the myths about trail running
The most common ski injuries and how to avoid them
For access to exclusive gear videos, celebrity interviews, and more, subscribe on YouTube!