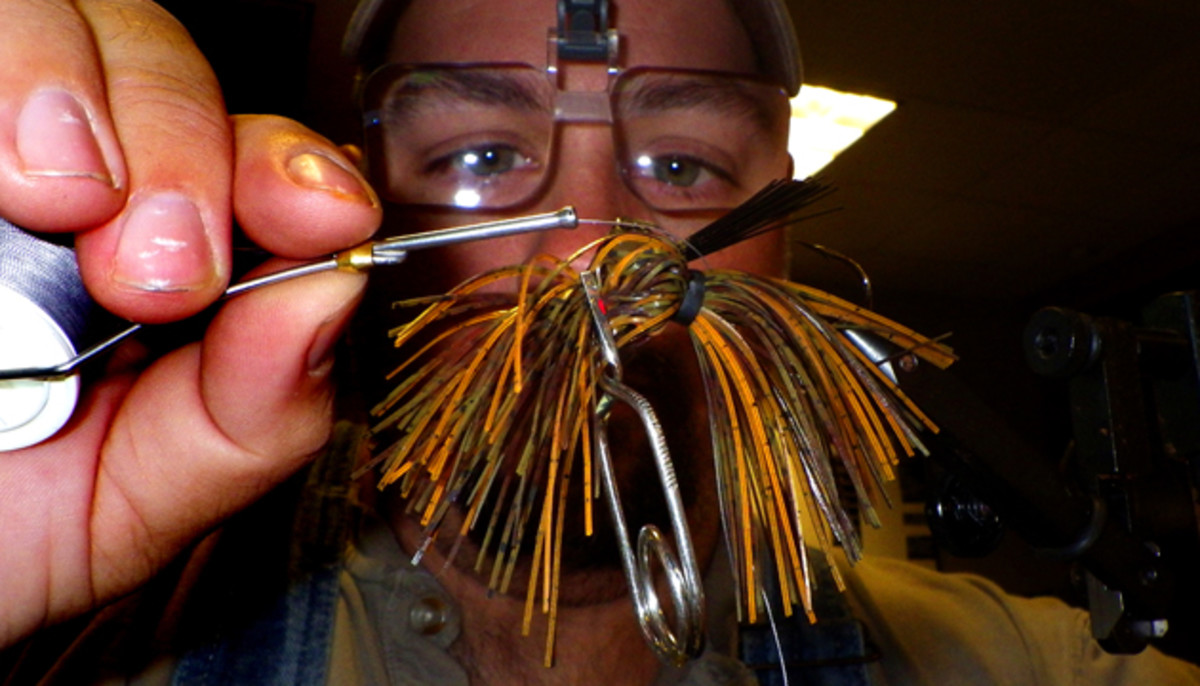 The Tip of the Week Presented by Jackson Kayak
Fly-Tying Skirt Saver
Words and photos by Chris Funk
I have never fished a jig as much as I have in the past few years. Some of my biggest fish ever have been caught on jigs but I had a bad misconception. I thought they were for cold, deep water and they were meant to be cast out and painstakingly worked back in.
My fishing partner Rob Kyle opened my eyes to the versatility of the jig and now it is unusual for me to spend a day on the water without throwing a jig of some sort. I have learned to work them in timber, crawl them through rock and swim them through grass. I am still in the learning and discovery process but having a person that knows the ins and outs of jig fishing is incredibly helpful.
Rob builds his own jigs and the process is always impressive to watch. Going from melted lead and a bare hook to a fully functional jig with a powder-coated head is neat to see. It reminds me of the process I go through when I am tying my bass flies. There are multiple stages from a pile of raw materials to a fish-catching weapon.
One step that ensures the jigs will last a long time is tying the skirts in place in front of the standard rubber collar. This can be done with thread, braid or with small diameter piano wire. The tie helps the skirt to flare out a bit, keeps it from sliding back from the head and reinforces it should the rubber collar break. If you have ever looked into your tackle trays and seen a pile of rubber and a bare jig head, you know what a broken collar looks like.
After watching him struggle with the rubber skirt to tie the collars I had a fly fishing epiphany. I figured my fly tying tools would really help and the next batch of jigs he built I put them to use. Setting my vise for the larger hooks, I was able to hold the jig in perfect position for tying the collar.
Using a set of hackle pliers to hold the skirt material helped to keep the individual legs out of the way. This allowed me to use a heavy thread in one of my bobbins to wrap right in front of the rubber collar. With a few wraps I could see the material start to plump up which is what you want to make the skirt flare out. After tying off the wrap I used a little bit of head cement to secure the wraps of thread. Using my fly tying magnifying glasses helped a lot because apparently my eyeballs are aging faster than the rest of me.
Consider this a two part tip, one to make your jigs last longer and look livelier in the water and the second to make tying the reinforcement easier. It took a couple times struggling with all the legs on the jig skirts to convince me there had to be a better way. Using my fly tying gear made this job so much easier. Even if you don't make your own jigs I would recommend this tip. I know if I ever have to go back to store bought jigs I will continue to tie their skirts. One last tip, if you ever fish with my buddy Rob and he has a jig tied on, pay attention to him, the guy flat out knows what he is doing with it.
Jackson Kayak pro staffer Chris Funk is a proud self-proclaimed redneck outdoorsman. He swings a mean camera, particularly when any of his beloved critters are around. Funk is a Kayak Fish Magazine contributing editor.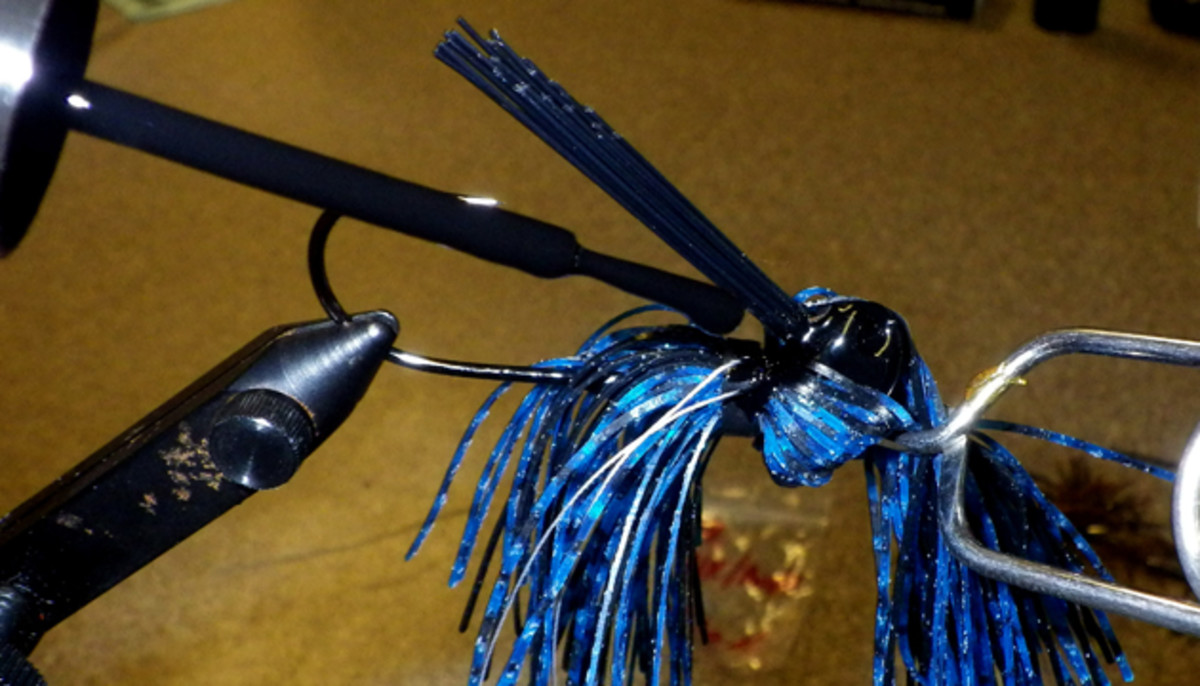 The article was originally published on Kayak Fish
For access to exclusive gear videos, celebrity interviews, and more, subscribe on YouTube!