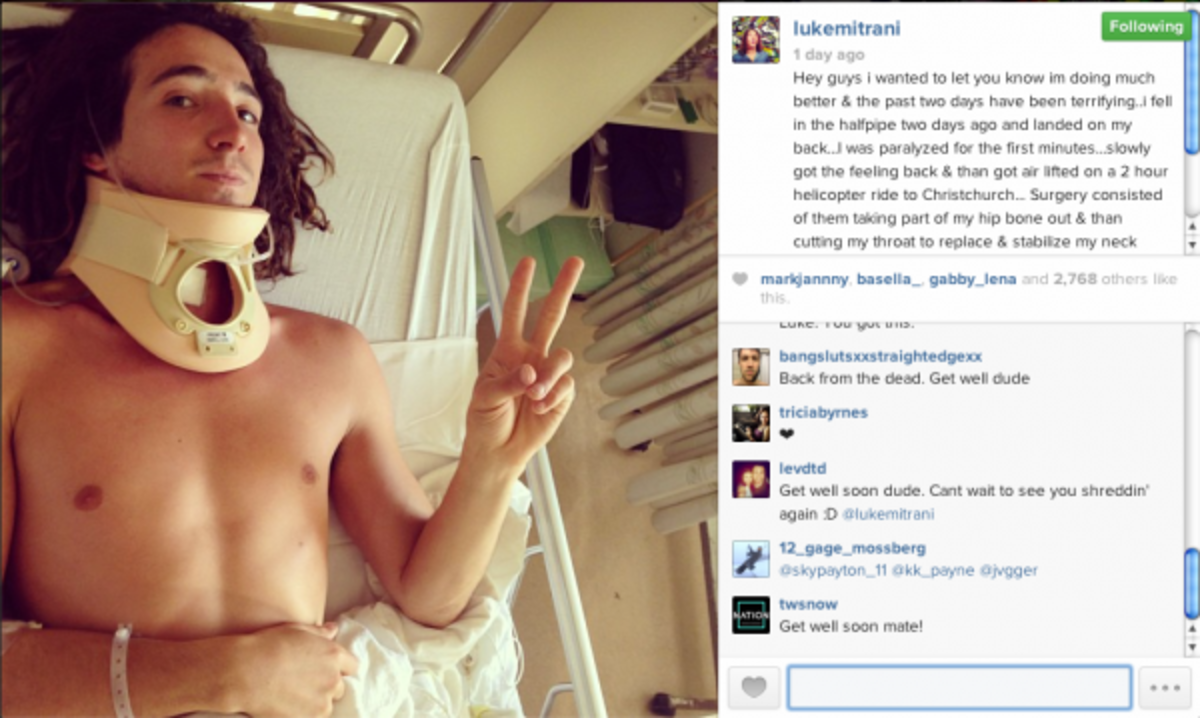 On September 2, snowboarder Luke Mitrani was attempting the frontside double cork 1080 during a training run in the halfpipe at Cardrona Alpine Resort near Queenstown, New Zealand, when things went horribly wrong and he crashed on his back, fracturing the C5 vertebra in his neck. It was a trick he had successfully done countless times.
According to a press release his agent, Sue Izzo of Mosaic Sports Management, sent out on Monday, he underwent a successful surgery and is currently recovering. In less than two weeks he'll be back in the U.S., where he will continue the rehabilitation and physical therapy that he has already started in Christchurch. He is expected by doctors to make a full recovery within six to twelve months, though that time frame will have him sidelined for the rest of this winter season, which means he will not be able to qualify for the 2014 Winter Olympic Games in Sochi, Russia.
"Hey guys I wanted to let you know I'm doing much better and the past two days have been terrifying," Mitrani wrote in an Instagram post two days after the accident occurred with a photo of himself in a neck brace in the hospital. "I fell in the halfpipe two days ago and landed on my back. I was paralyzed for the first minutes … slowly got the feeling back and then got air lifted on a two-hour helicopter ride to Christchurch. Surgery consisted of them taking part of my hip bone out and then cutting my throat to replace and stabilize my neck. Thanks to everyone for the love and good vibes! I'm so grateful to say that I'm gonna be OK. Appreciate every second of this life while we have it!"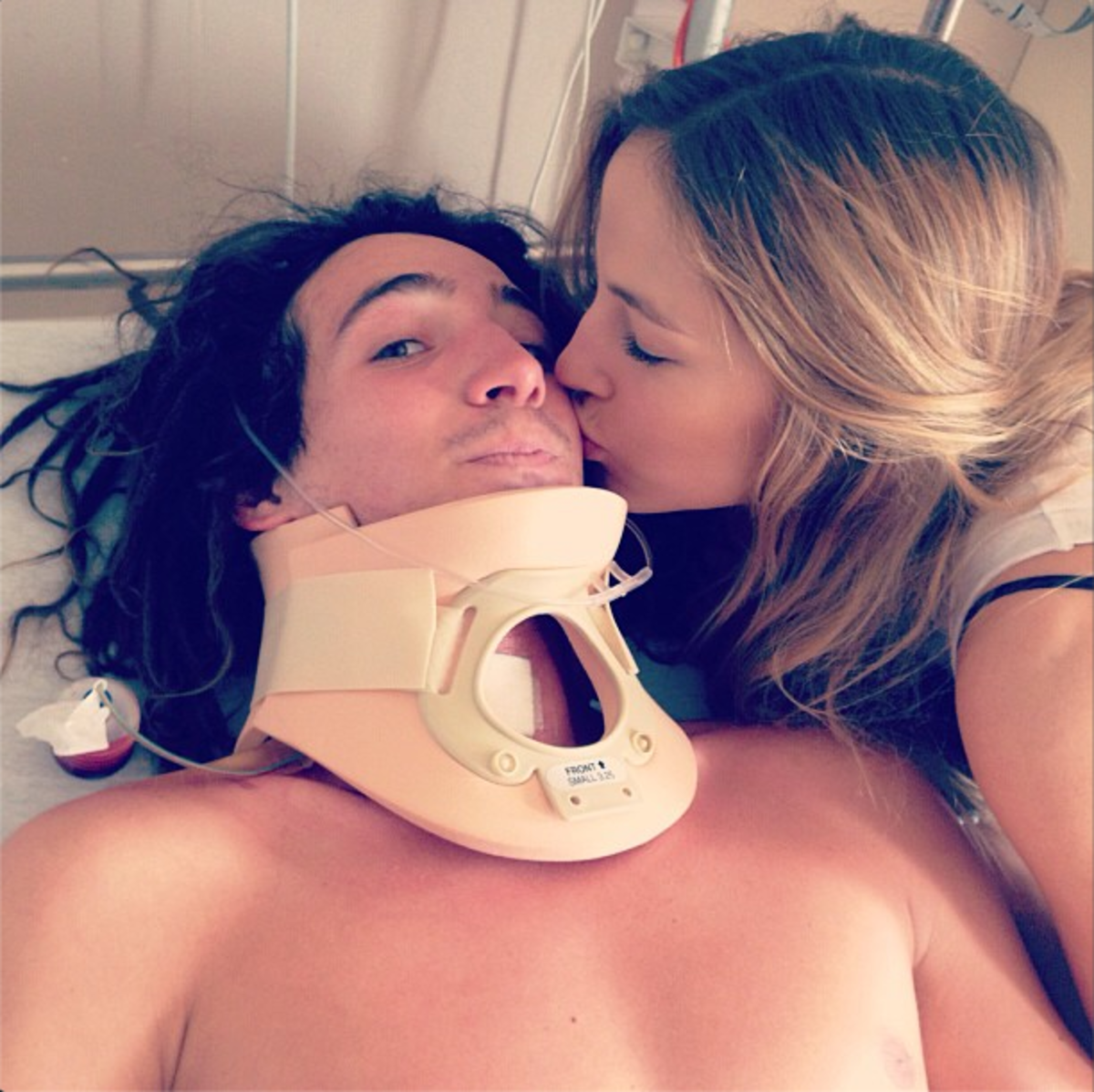 A Vermont native who currently lives in Mammoth Mountain, California, Mitrani has been in New Zealand since mid-August training for the Second Annual Burton "High Fives" competition. It is a key stop for snowboarders working to qualify for the 2014 Olympics. He is currently fifth in the World Snowboard Tour rankings and is the youngest person to have ever made a U.S. Snowboarding team, qualifying when he was only 12 years old. He just missed qualifying for the 2010 Winter Olympics in Vancouver, British Columbia.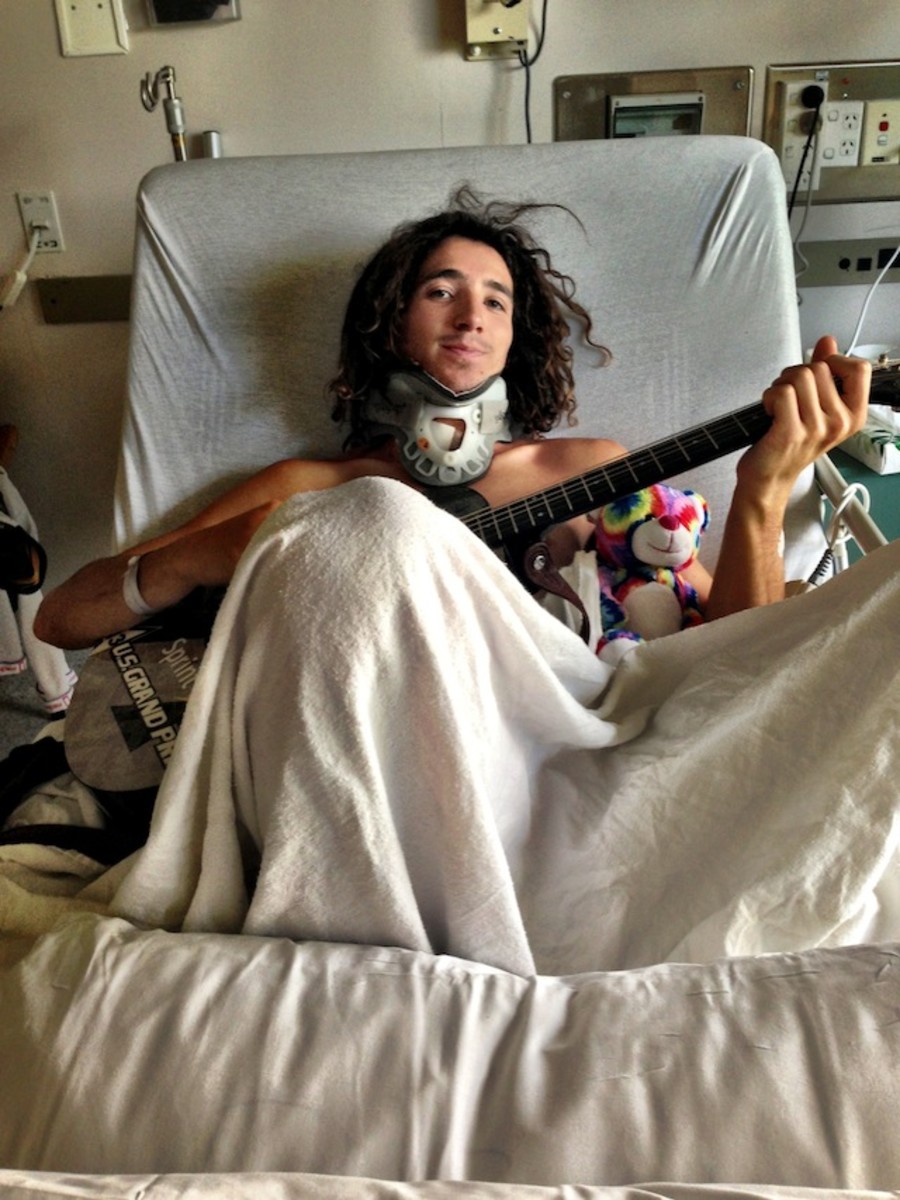 For access to exclusive gear videos, celebrity interviews, and more, subscribe on YouTube!