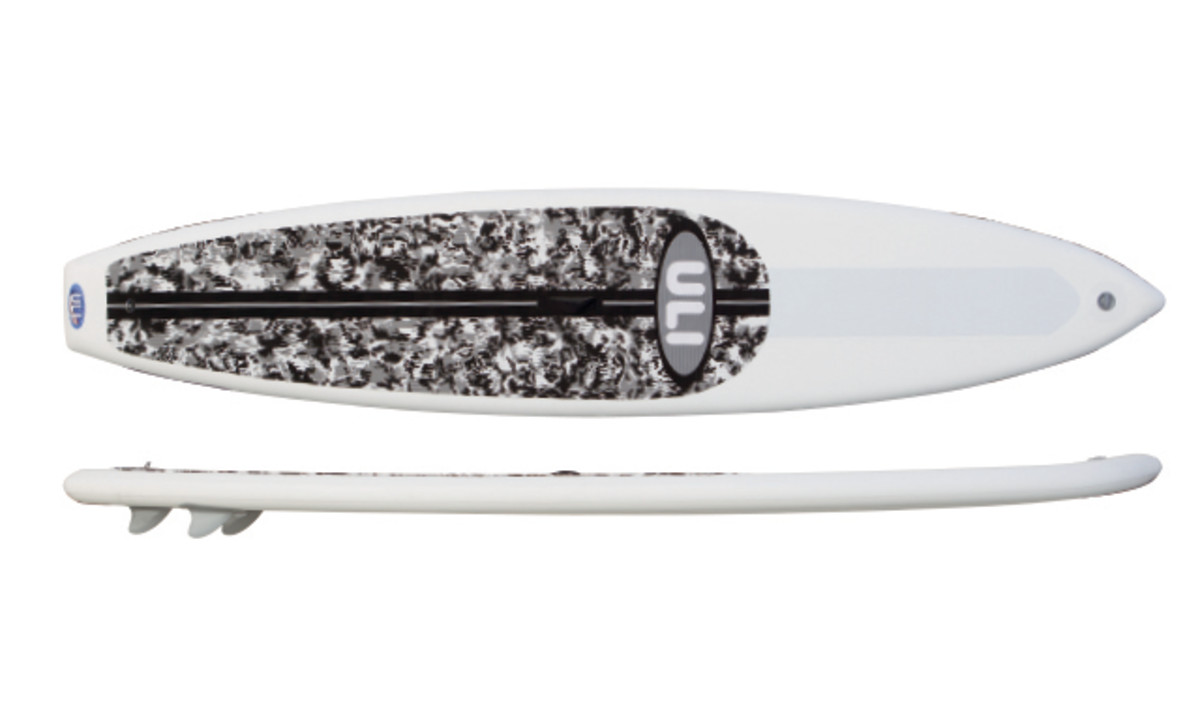 ULI 12'6" Touring
12'6" X 32" X 4 7/8" (340 LITERS) • $1,495
ULIBOARDS.COM
Their Take:
The ULI 12'6" Touring/Surf SUP evolved from the first inflatable racing boards we made for the 2008 Battle of the Paddle elite race. Today we use a lightweight drop stitch material that is double-skinned along with a tri-seal seam for durability, which also allows the boards to handle higher pressures. At 120mm thick, combined with ULI's integrated Kevlar Tech Performance stiffening system it is extremely rigid without the tippiness or added windage of a thicker board. It's also a fun board to surf for beginners to experts.
Our Take:
ULI was making inflatable surfboards when SUP came along and claim they were the first to produce an inflatable standup. While we can't verify that, we can vouch for the product: ULI makes bombproof inflatable standups. Their 12'6" Touring board is one of the best we've been on. First of all, they blow up firm-firm, thanks to the material used, which is the same used in military inflatable crafts. Second, the shape is designed for covering long distances, even when loaded. We used this very board on an overnight SUP camping trip and it performed admirably on a seven-mile paddle fully loaded with camping gear, water and food (ULI added extra d-rings to ours to tie things down. Order separately). Third, it's low on fuss: the fins are permanently attached to the board, it rolls up to fit in a backpack and it can take any kind of beating you can dole out—minus stabbing it with a knife. Great for traveling, going places that rigid boards can't get you or for putting on your back and biking down to the local lake. —WT
The article was originally published on Standup Paddling
For access to exclusive gear videos, celebrity interviews, and more, subscribe on YouTube!