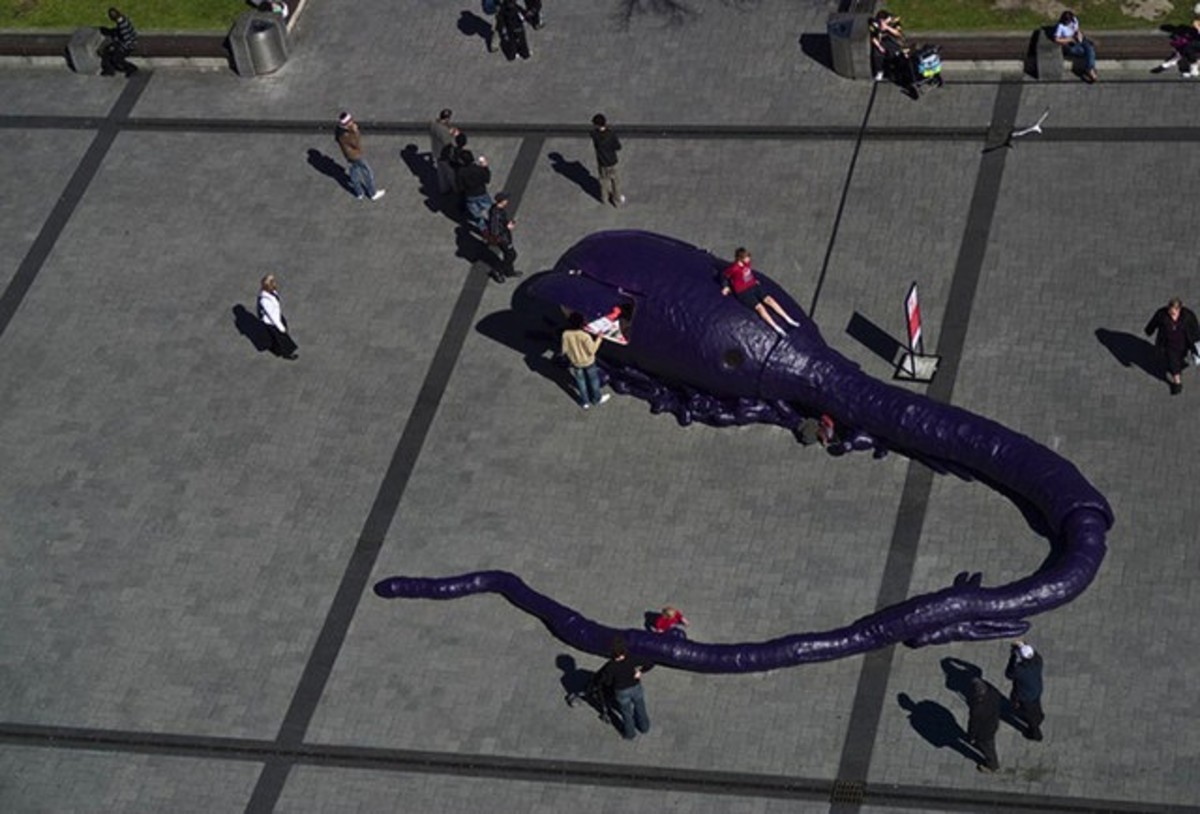 Leave it to Amsterdam to make camping weird and interesting. From now until September 30 you can spend the night at Urban Campsite in the Vliegenbos campsite five minutes north of the city. It's part campground, part art instillation, and all awesome and strange.
You can camp in structures that include a drainpipe turned mobile home called Polaris M, an antique fire truck, and a giant purple sperm named Darwin, which sleeps two and includes a desk.
<iframe src="//player.vimeo.com/video/70294230?title=0&amp;byline=0&amp;portrait=0&amp;color=fedf91″ width="640″ height="360″ frameborder="0″ webkitallowfullscreen mozallowfullscreen allowfullscreen></iframe>
There are 15 units that you can stay in, and communal spaces that include a pop-up park on wheels, a suspended 12-sided tree house, and a bookmobile staffed by someone who will read you ghost stories before bed.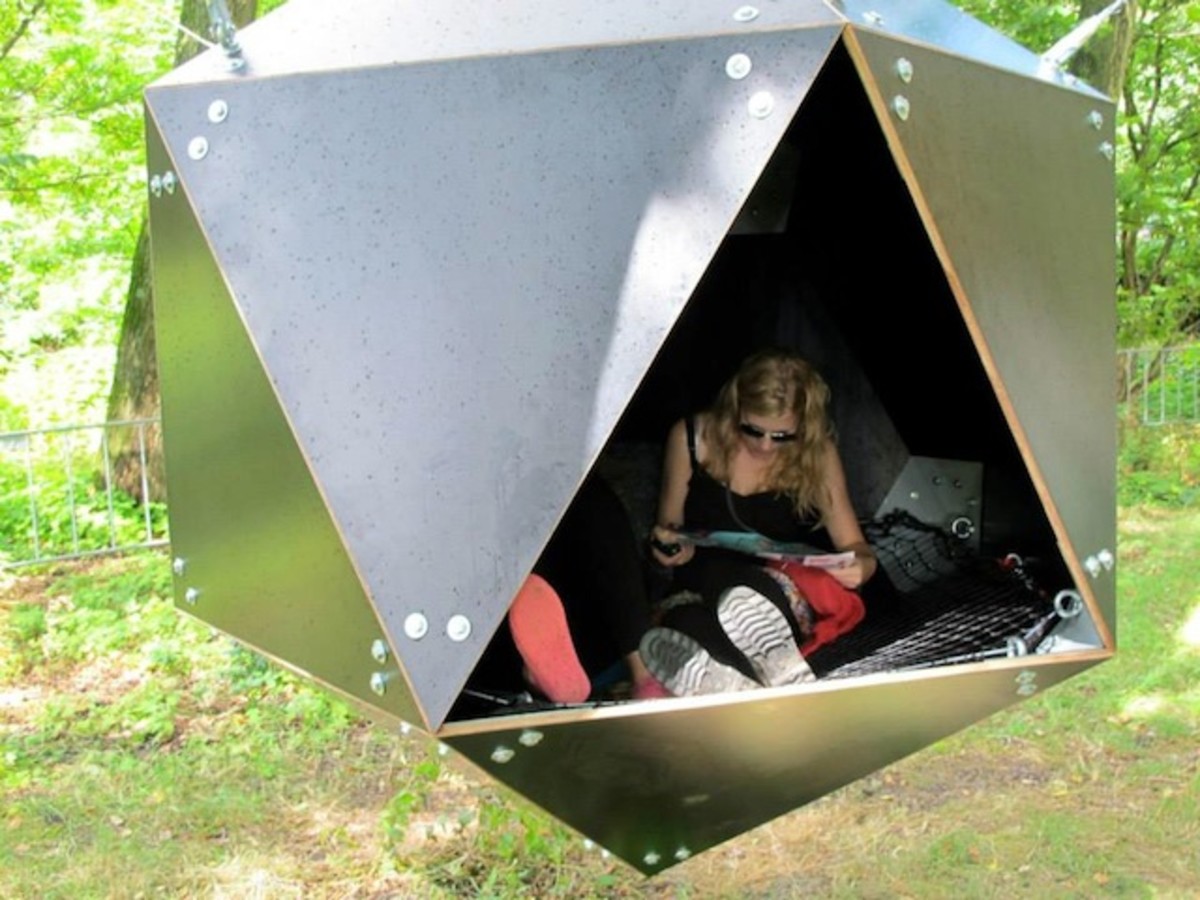 The instillation was organized by artists Annette van Driel and Francis Nijenhuis, who tapped Dutch designers and artists, such as Atelier van Lieshout and Creativemrfox, to build the structures. You can take a bus or a ferry from downtown to get there. Breakfast in bed—which is an option—costs 10 euros.
Check out more photos and videos here.
For access to exclusive gear videos, celebrity interviews, and more, subscribe on YouTube!