Interview by Rebecca Parsons // Photos courtesy of Island Thyme Photography
On June 27, Victoria Burgess paddled into the record books.
After 27 hours and 48 minutes, Burgess secured the title and world record as the fastest individual female paddler to cross the Florida Straits via SUP. On the 114.5 mile journey from Cuba to Key West, the 33-year-old encountered strong winds, rough waters and her GPS tracking device was claimed by the sea. Despite setbacks, Burgess remained strong, relying on her training, nutrition and the support of her crew to propel her forward. We caught up with Burgess once she hit terra firma to get her perspective on the paddle of a lifetime.–RP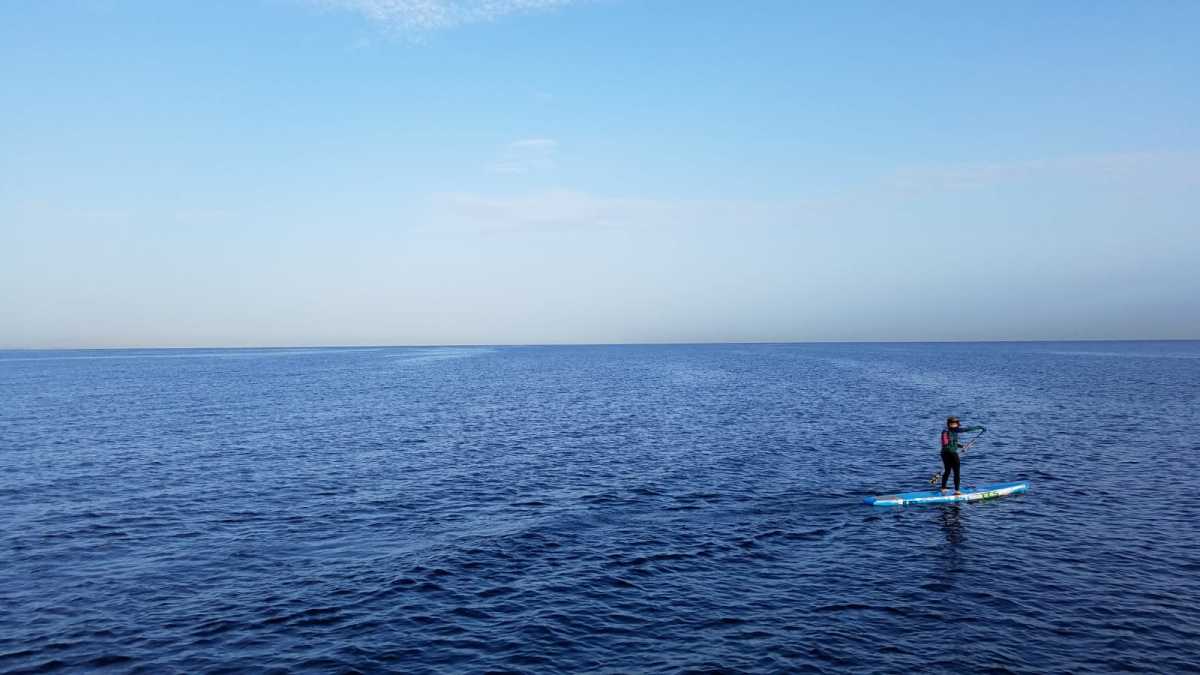 How do you feel?
To be honest, it still hasn't hit me yet. It all feels very surreal and I can't believe it's over and done with. I'm starting to process what happened but I'm excited I didn't let myself down and completed this quest.
What were conditions like?
When we first started in Havana it was nice and flat, but about a mile out the side wind and side chop started. It was forecasted to be 5-10 knots, however, after the first mile offshore the winds started out at around 8-10, all from the east (my right-hand side). The further we progressed, the windier it got. I would say for about 110 of the miles it was anywhere from 10-12 knots, with two-to-four foot swell.
What went as expected?
My nutrition plan worked like a charm and kept me going the entire time. I ate around 450 calories an hour, mostly carbs and sugar. My crew did an amazing job at making sure everything went smoothly for me and I reached my goal of under 30 hours. I used a 14' x 28" ECS Board "Stealth" model. It was a perfect choice because of the side chop, it allowed me to be a bit more comfortable on the knees.
What didn't go as planned?
I was hoping to be able to enjoy the scenery more but I only could really focus on the nose of my board and what was in front of me, so I didn't get to take in much along the way. The storm at night was really difficult because it got quite dark and was hard to see. The side chop and winds got pretty big, so I didn't get to take advantage of any of the winds at my back. I also thought I would get a beautiful sunset but because of the clouds there was none.
What was the most challenging part?
The most challenging part was about an hour after dark. I was tired and struggling to not quit. I was questioning why I was doing this. I realized how long I had been paddling and how much time I still had left in the dark. But I managed to get through. The good part is that because it was so rough the entire time, my mind couldn't wander too far and I was able to gather myself back up and truck along. The night moved so slow; I thought it was never going to get light out.
The most rewarding?
The most rewarding was to finish! Seeing everyone on the beach blowing conchs and waving flags was an amazing sight!
Do you feel like your training prepared you for the paddle?
Absolutely, yes! I know my body and what it can handle as far as training. Although my volume may not have been as much as some research suggested, I know what works and what doesn't for me—it looks like it prepared me quite well. I had slight right knee pain for awhile because of all the chop coming from that side. By the end, my feet were swollen from standing so long and my hands had some blisters, but I didn't have any back pain or shoulder pain from the paddle. I worked very hard to build up those supporting muscles to help with continuous instability and I feel it worked perfectly.  
You planned this crossing in an effort to raise awareness about women in sport. Have any women reached out to you?
Throughout the last few months, I received many thanks for being inspirational and comments on how my story is helping others. So I felt that whatever message I was putting out there was working. Now, I have also been asked for interviews and received messages from numerous women and I'm stoked because this is what my main goal was. I hope people can take something from this story and apply it to help their own motivation and goals.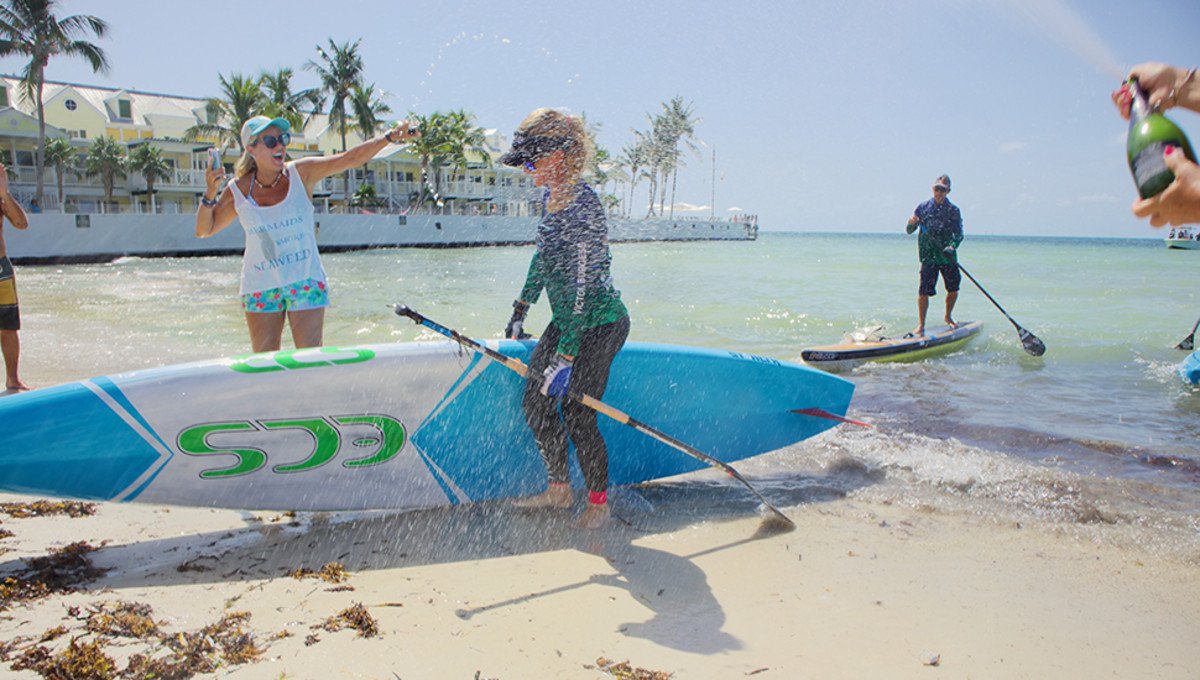 What's next?
I'm not sure what quest will come up next. I am hoping to focus a little more on my surfing and maybe get into some bigger waves in the next few years. I also want to learn how to kite surf. However, I am going on a much needed R&R vacation with some friends next week to the Bahamas to fish and free dive.
Anything else?
I want to thank all my family, friends and sponsors for supporting me throughout this journey. I couldn't have even made it to the start line without you all!
Related
Our interview with Victoria before her successful crossing.
The article was originally published on Standup Paddling
For access to exclusive gear videos, celebrity interviews, and more, subscribe on YouTube!