A shocking video posted to YouTube on Tuesday shows a protected coral reef off the coast of Grand Cayman being obliterated by the anchor and chain of a nearby cruise ship.
The organism that took centuries to grow was devastated in a matter of minutes.
The video, captured by a pair of scuba divers, shows the Spanish cruise ship Pullmantur Zenith, which is owned by American Royal Caribbean Cruises, anchored off the west coast of the island in close proximity to a coral reef.
It then shows the chain and anchor of the ship dragging across the reef, turning the coral into dust.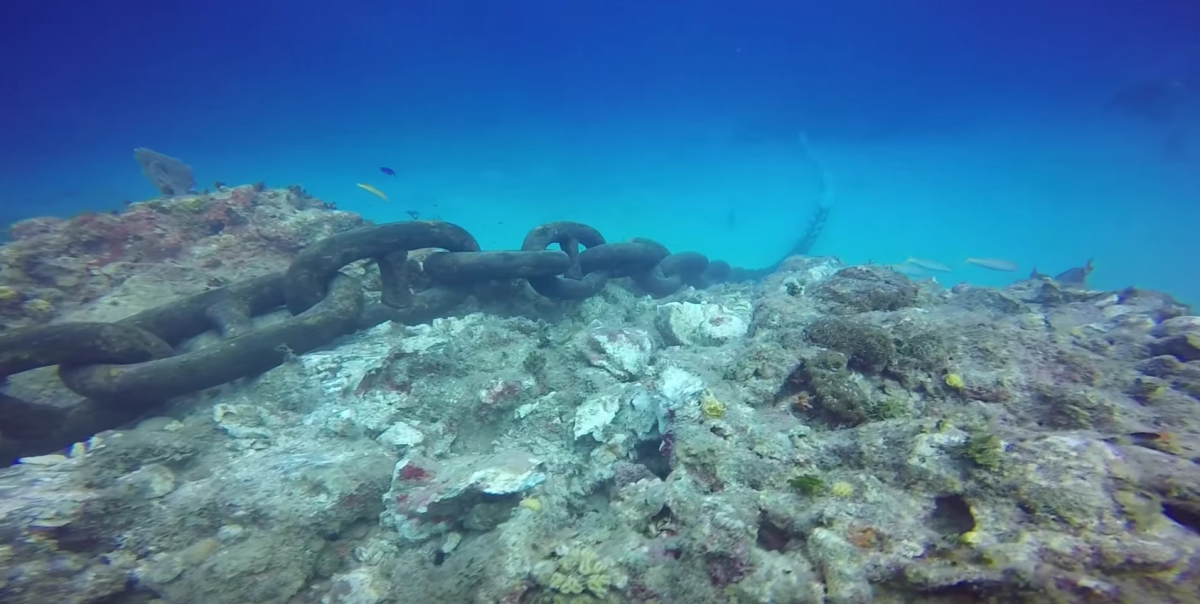 "Another sad day for the reefs of Grand Cayman. Today we noticed that the Pullmantur Zenith (a division of Royal Caribbean Cruise lines) was anchored oddly close to the reef so we decided to go out and have a look," wrote Scott Prodahl, who took the video and posted it to YouTube. "The Department of Environment was contacted but nothing could be done because this was a designated anchorage zone and they were given permission to drop anchor.
"In the previous several decades this pristine portion of the reef was never needed as an anchorage location but for some reason today, when there was only 4 ships in port, it was deemed necessary."
RELATED: Your sunscreen may be killing coral reefs
Prodahl, who claimed to have also recorded the video on Tuesday, continued his emotional rant by pointing out what he saw as the hypocrisy of the Grand Cayman government not allowing citizens to fish off the reef despite allowing cruise ships to anchor nearby.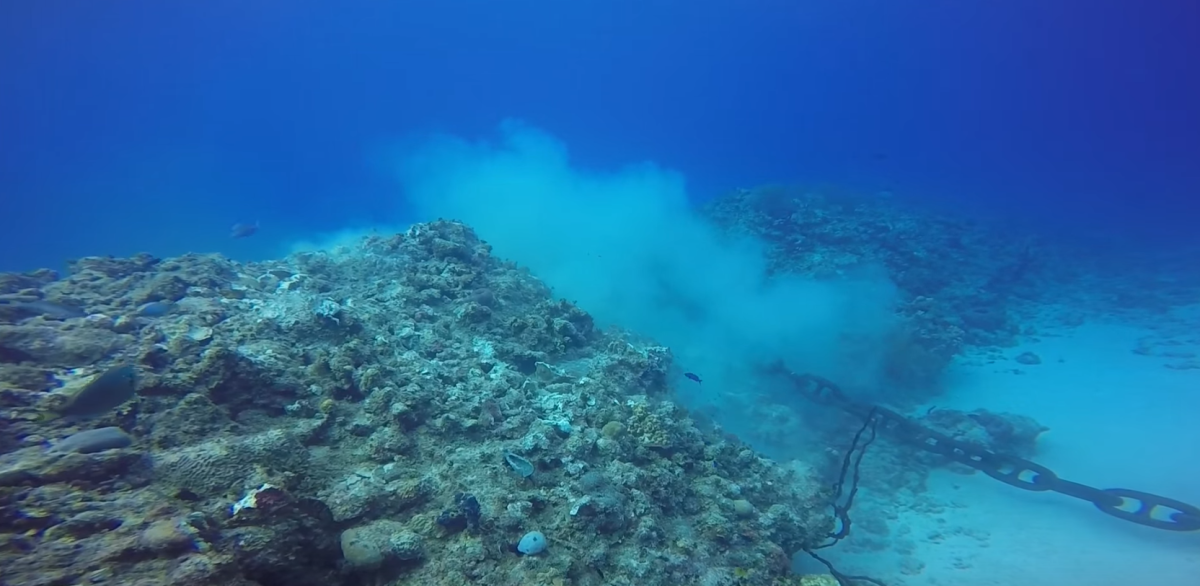 "As part of the marine park, we are not allowed to fish here, not allowed to hunt lobsters, you can't even pick up an empty shell, all in the name of conservation? … but for some reason you can drop an anchor and wipe out a reef that took thousands of years to grow," he wrote. "This video was shot roughly an hour after the anchor was dropped, I can't imagine what it looks like now."
A Royal Caribbean spokesperson confirmed the authenticity of the video to The Huffington Post, though noted that the ship was granted anchorage rights by the government, and therefore claimed that the reef wasn't protected.
"This is a very unfortunate situation and we will work closely with Grand Cayman authorities to ensure this does not happen again," Global Corporate Communications Director Cynthia Martinez told The Huffington Post. "Royal Caribbean Cruises Ltd. understands the importance of protecting the marine environment and sustaining the well-being of the places we visit. Protecting the health and welfare of our oceans is always foremost in our minds."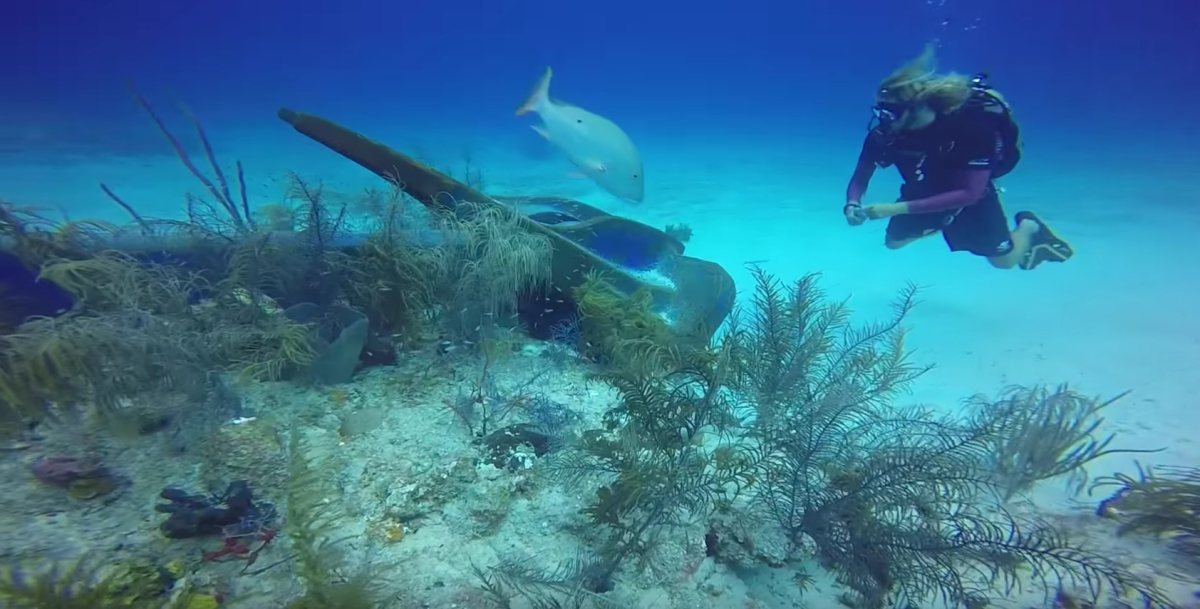 But all coral reefs are protected by law in Grand Cayman, and the waters off the island's entire west coast is considered a marine park, meaning the reef destroyed in the video is most definitely protected. Still, despite that reality, officials claim there's nothing they can do about it.
"We would have a hard time saying that's an offense," Scott Slaybaugh, the Cayman Islands' Department of Environment deputy director, told Cayman 27. "Even though the law does state that any damage to coral reef is a violation of the law."
While officials claimed there wasn't much they could do, concerned naturalists took to Twitter to vent their frustration:
Watch: Coral Reef Is Destroyed In Seconds By Cruise Ship Anchor, in contrast to the est. centuries it took to grow | https://t.co/X3d2SZugvb

— innatevalue (@innatevalue) December 11, 2015
#WTF Coral Reef Is Destroyed In Seconds By Cruise Ship Anchor – https://t.co/ijtNQaHPLn — medcanpoet's Lady ♡ (@Anne_R_u_Ok) December 11, 2015
A @RoyalCaribbean ship just destroyed a coral reef off of Grand Cayman. https://t.co/lMrwH03yC6 Don't worry though, they issued an apology.

— Steve Phillips (@stevecontip) December 11, 2015
Not cool. Watch: A cruise ship's anchor destroys an ancient coral reef in the Cayman Islands https://t.co/Jt9S1VEDgh pic.twitter.com/cPAmNWbNvh — Kunal Golani (@kunalgolani) December 11, 2015
— Richard H. Stewart (@oceanrealm) December 11, 2015
This is at least the second time coral reef has been destroyed in the area by a cruise ship since August 2014, according to Cayman 27.
More from GrindTV
A group of skiing Santas take over Sunday River for charity
Sanuk Siena Boots make for a warm winter
5 of the hardest feats in outdoor adventure
For access to exclusive gear videos, celebrity interviews, and more, subscribe on YouTube!