As reported by SURFER, Floridian pro surfer Evan Geiselman nearly drowned on Sunday after being knocked unconscious while surfing at Pipeline in Hawaii. Now, as reported by SURFING, a new video has emerged showing the heroic efforts of professional bodyboarder Andre Botha, who realized Geiselman was in trouble and immediately came to his rescue. (Warning: This video contains profane language and isn't for the faint of heart.)
Botha's efforts have been credited with saving Geiselman's life.
The video, which shows Botha swimming out to Geiselman's limp body, helps illuminate just how much effort Botha had to put into saving the surfer and how much risk he took on to do so.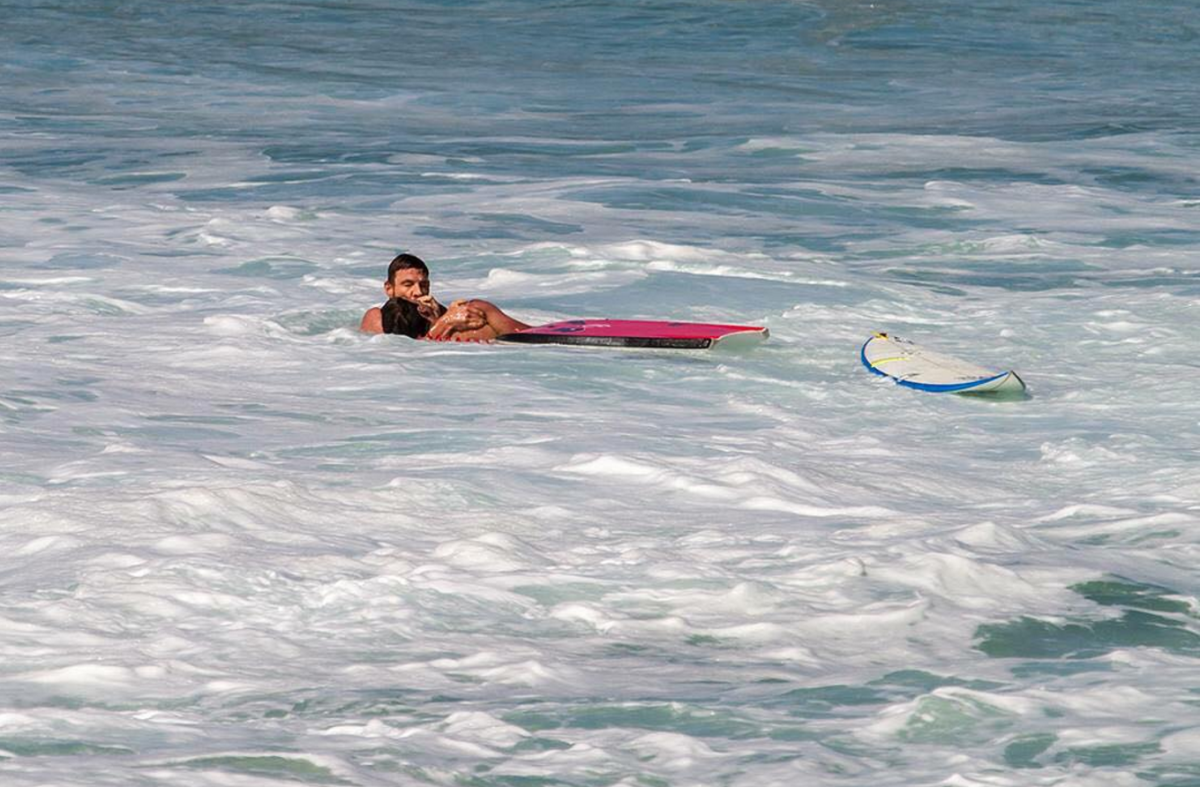 As he attempts to pull Geiselman to safety, Botha has to fight off intense currents that would draw both he and Geiselman back out into the surf impact zone, while also dealing with crashing whitewash that keeps pouring over Geiselman's unresponsive body.
RELATED: Pro surfer Evan Geiselman nearly drowns at Pipeline
Yesterday, Botha visited the 22-year-old surfer in the hospital:
Botha wasn't the only one stoked that Geiselman was feeling better, as the surf community rallied to support Geiselman on Twitter:
Fellow "Saffa" Bru saves the day in Hawaii.
Stoked that @Evan @Evangeiselman is all good.
https://t.co/PCiiZarnDY

— Jordy Smith (@jordysmith88) December 8, 2015
Evan Geiselman I'm so glad you're still with us. Hang in there! This incident at Pipe was so heavy and… https://t.co/lg5b8oEiuE

— Tia Blanco (@tia_blanco) December 7, 2015
Had tears in my eyes watching the raw footage of Andre Botha saving @Evangeiselman 's life at pipe yesterday. What a champion bloke !

— Luke Munro (@lukemun) December 8, 2015
So happy to say @evangeiselman is doing good after a heavy heavy wipeout today at pipe.… https://t.co/Dzl6oBVbob

— Mick Fanning (@Mick_Fanning) December 7, 2015
Praying for you @evangeiselman !!!! God is with you,hang in there!
Rezando para o @evangeiselman,depois de pegar… https://t.co/11hZH47K5c

— Caio Ibelli (@CaioIbelli) December 6, 2015
Geiselman is expected to make a full recovery.
More from GrindTV
How to hold your breath longer
New book celebrates 100 years of national parks
Drink up and roll out with the MOBOT mobility water bottle
For access to exclusive gear videos, celebrity interviews, and more, subscribe on YouTube!