Bull sharks are one of the top three species responsible for shark attacks on humans, according to The Florida Museum of Natural History.
They are often found close to the shore where surfers and swimmers hangout.
The team at Sharkbanz wanted to test the magnetic shark deterrent technology specifically on bull sharks because they're usually found close to humans.
As reported by TRANSWORLD BUSINESS, a video published earlier this week showed promising results of the Sharkbanz technology.
A human sized dummy called Bernie was stuffed with tantalizing bait.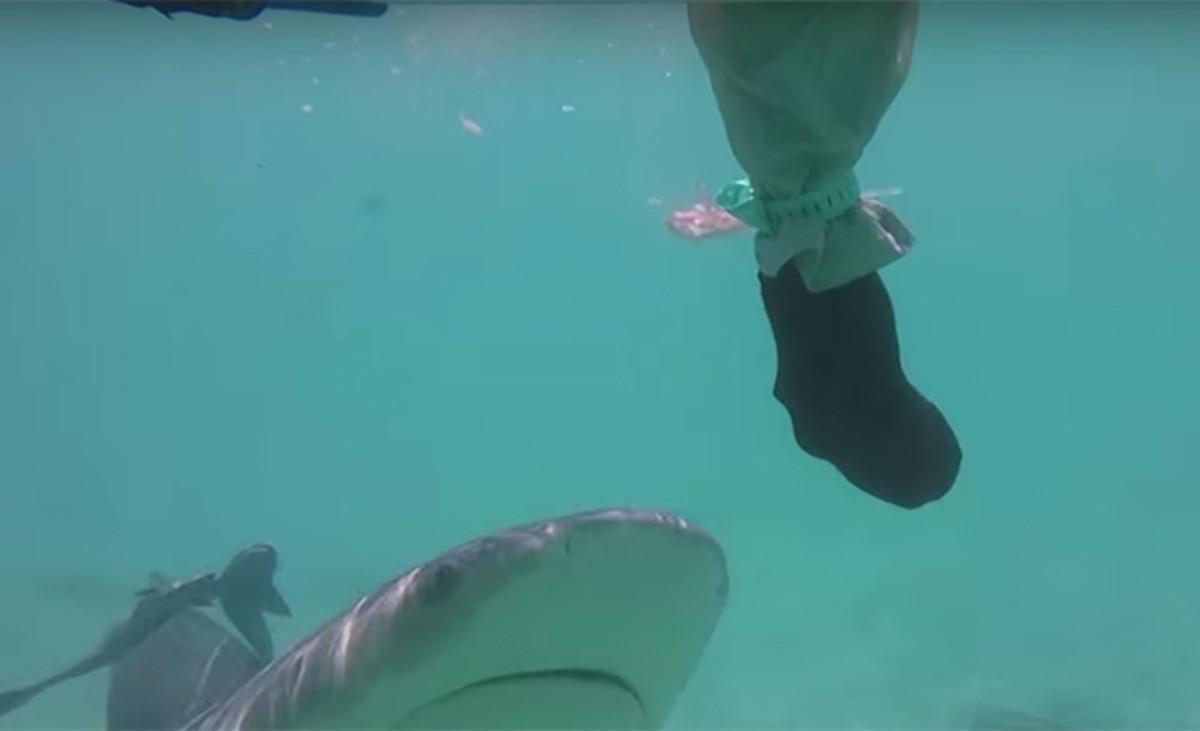 "We traveled to an area where we could test the product on large, hungry bull sharks and stuffed Bernie's leg full of chunks of fresh fish bait and prepped him for the sharks below," Sharkbanz co-founder Nathan Garrison said.
The dummy floats on a surfboard with its "legs" dangling off, protected by a Sharkbanz band.
Sharks swim extremely close to the leg but don't ever actually take a bite. This goes on for about 30 minutes.
Finally, the researchers took the band off Bernie's leg. Within two minutes, a shark takes a bite of his fish-filled leg.
Garrison said the video released last week is the first video ever to show a shark deterrent successfully working against bull sharks.
More from GrindTV
Mountaineers are Snapchatting Everest summit
Dolphin accidentally jumps into tourist boat, saved by witnesses
Skydivers play real life Quidditch
For access to exclusive gear videos, celebrity interviews, and more, subscribe on YouTube!