The true act of going into the unknown with no script or idea of what the day will bring is my favorite part of filming snowboarding. I left my house in Oregon on Jan 2nd, packed for a weeklong trip to Interior BC and ended up staying for three long, dark months.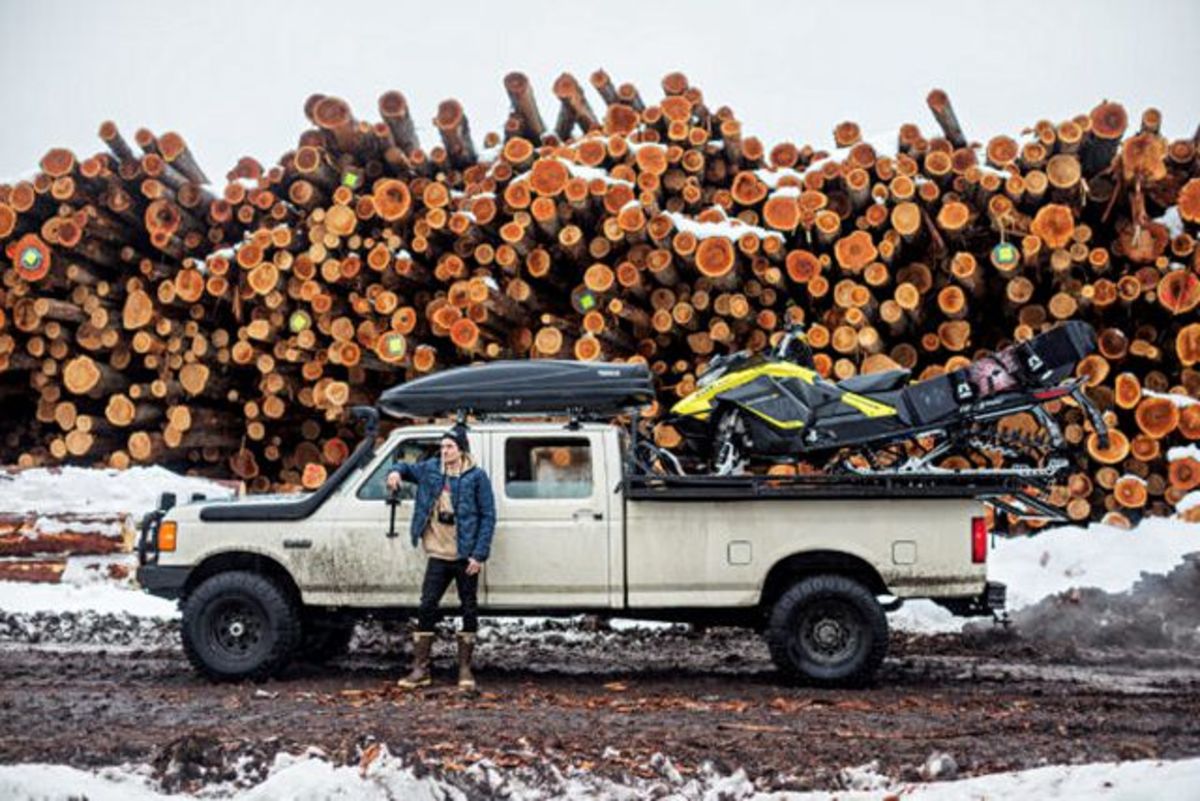 There was always a blip of sun in the extended forecast holding us there after countless stormy gray days. That sun never came, and we went about our business as usual, eating 90 turkey yam wraps, dealing with crashed and stuck sleds, marble toe, frostbite on our cheeks, no power steering in my truck – for a month I could only turn left, 18-hour days, two-hour long predawn sled commutes – I put 2,000 miles on my sled this winter, wet cameras and lenses, soggy 16mm film changes, localism, neck-deep powder, sled-tracked landings, and all the other events that would shape our film LANDLINE. For me, this was a dark winter, and it shows in our film reels–raw snowboarding in the mountains for which Mother Nature was a ruthless witch. We powered through, without sun, and captured the true moments of what snowboarding is all about.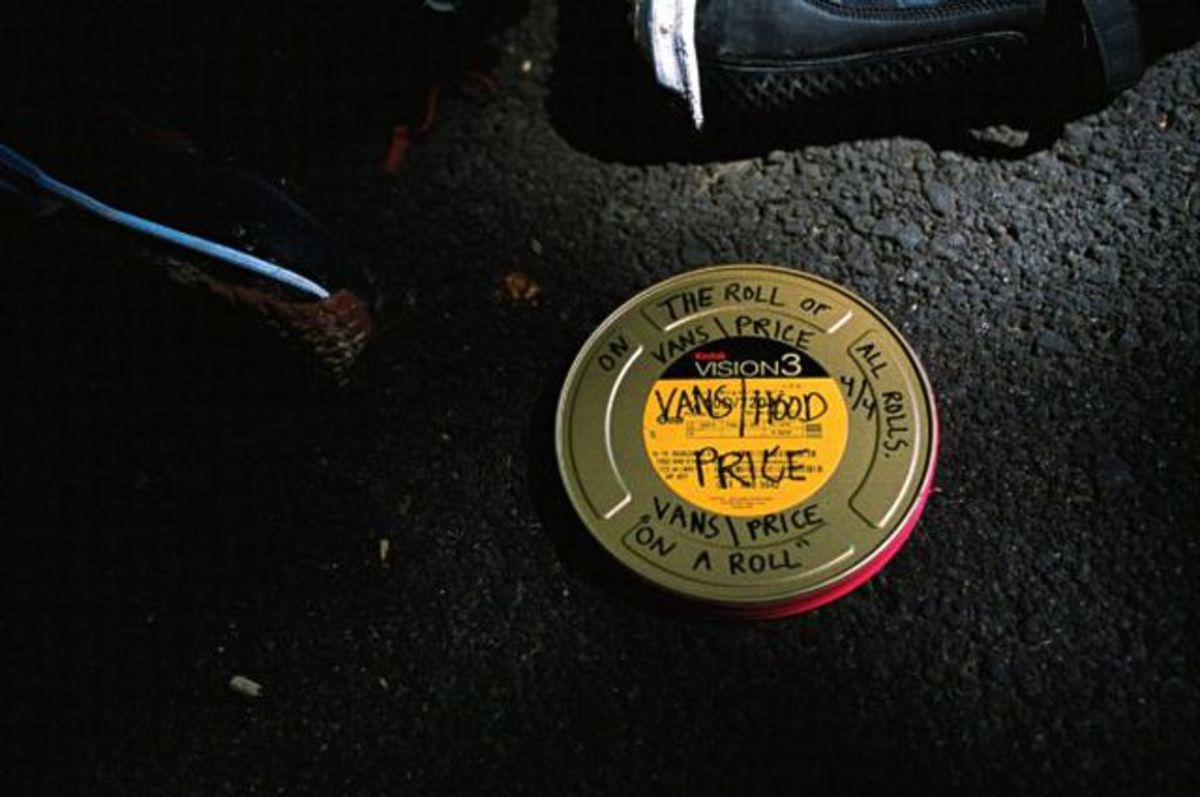 When shooting film it's always a gamble as to what will actually come out in the final image. Don't get me wrong, the best part is the unknown, and the unexpected adds character to each shot. I had something strange happen to me on our last two days of filming for LANDLINE. this past summer. At Mount Hood, I loaded my Super 16mm camera as normal and started to shoot the team sessioning from top to bottom – the minipipe, superpipe, some jumps. The thing was, everything I started to film was absolute gold. The lighting was perfect, and every time I would frame up a shot, the rider would land first try.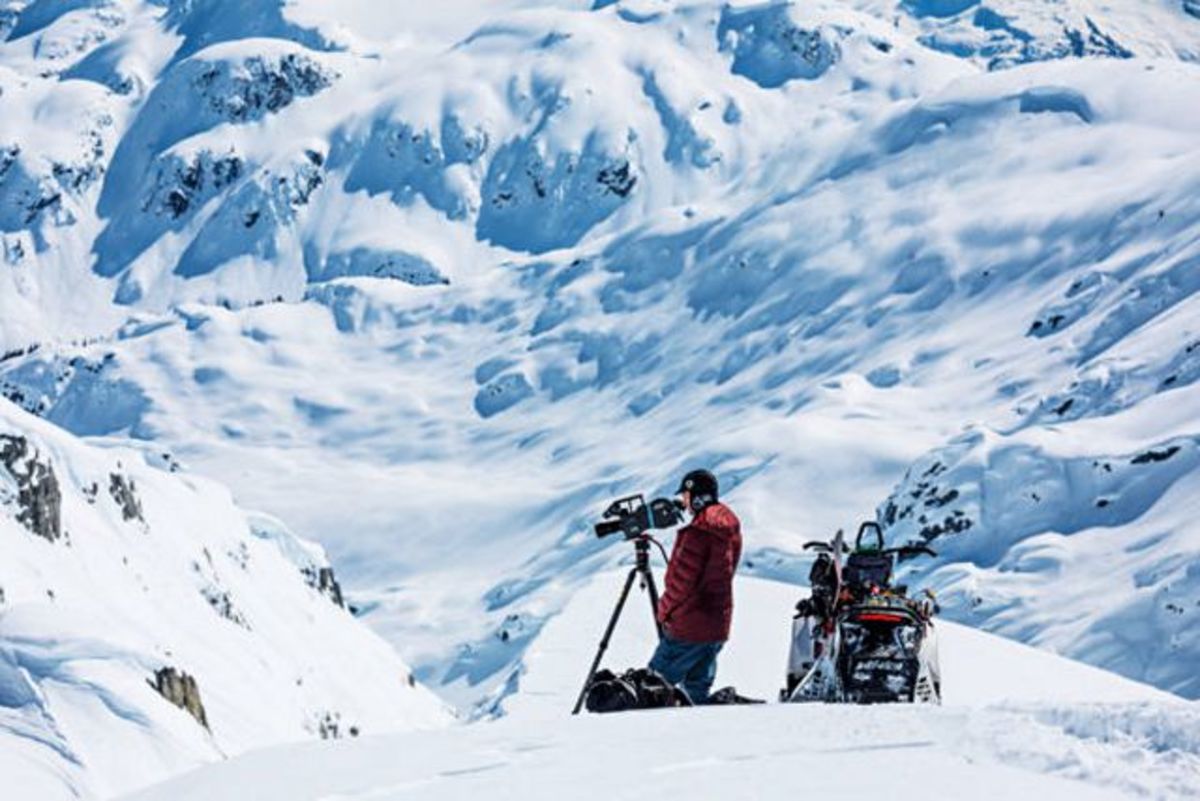 This rarely happens. It all started with Mike Rav ollieing a rope into a snow firecracker wheelie. Danimals and Jake Kuzyk were slashing and getting tech in the minipipe. Chris Roach would butter the deck in just the perfect spot for a static doubles setup… It just seemed like every time I started burning celluloid a magical moment happened. I deemed this "The Golden Roll" in my mind. I was hoping this would keep going, and it did. I had about 100 feet left on our very last day of filming, and we decided to dedicate that day to summiting Mt. Hood.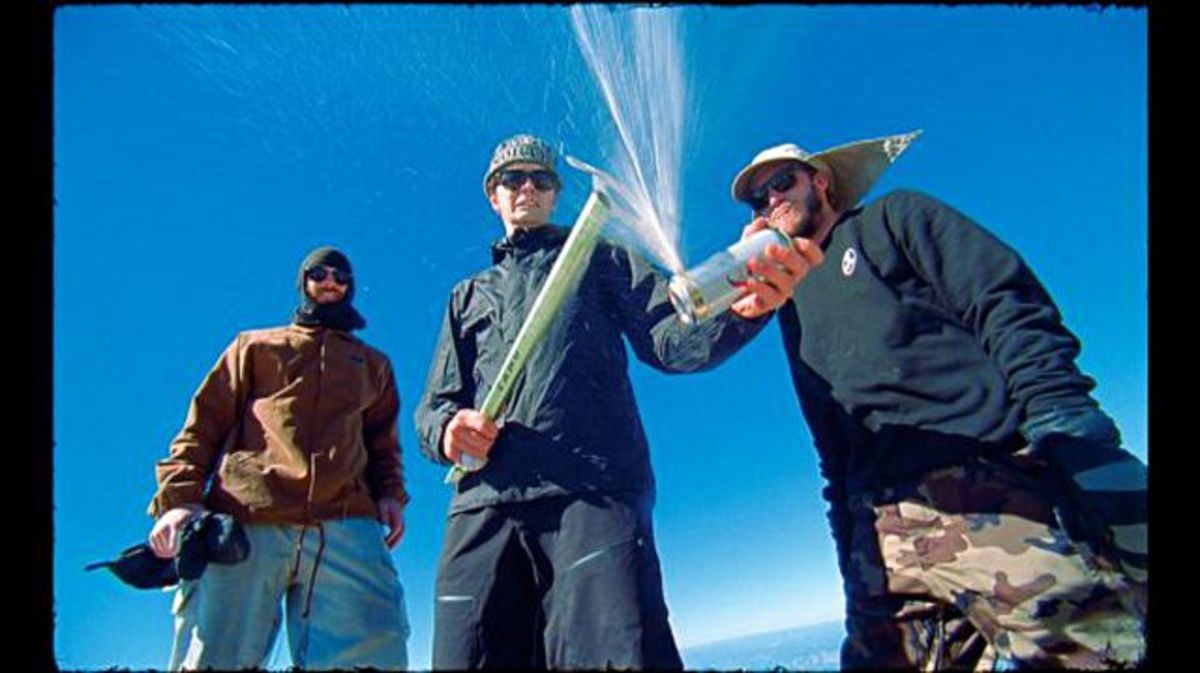 As soon as we started hiking, thousands of monarch butterflies came into frame. We hiked further and Illumination Rock was oddly glowing. We got a hundred feet from the top; the final stretch looked so steep and crazy through the camera. With about twenty feet of film left, Blake Paul and Sam Taxwood used their ice axes to shotgun beers and then lit Roman candles.
The roll of film literally burned off the reel like some kind of in-camera celebratory credits. This roll really meant something to me. It was truly my last contribution to LANDLINE, and it became a big part of the credits in the movie. Down the road, I'm thinking of releasing the raw reel under the title "On A Roll."
For access to exclusive gear videos, celebrity interviews, and more, subscribe on YouTube!