Imagine learning to ride a skateboard without the threat of breaking or spraining a bone.
That could soon become possible thanks to the new virtual reality skateboard designed at the Tokyo Institute of Technology.
The system uses bass speakers to produce a low vibration that mimics riding over different surfaces on a skateboard.
The rider wears Oculus Rift goggles and when they virtually ride over a new surface, the game adjusts, so new sounds and feelings are produced.
A small treadmill sits next to the large skateboard, which allows the virtual rider to push with one foot and mimic skating.
New riders can hold onto a pole to ensure they don't lose their balance, which seems pretty likely given all the different sensory stimulation that's going on at once.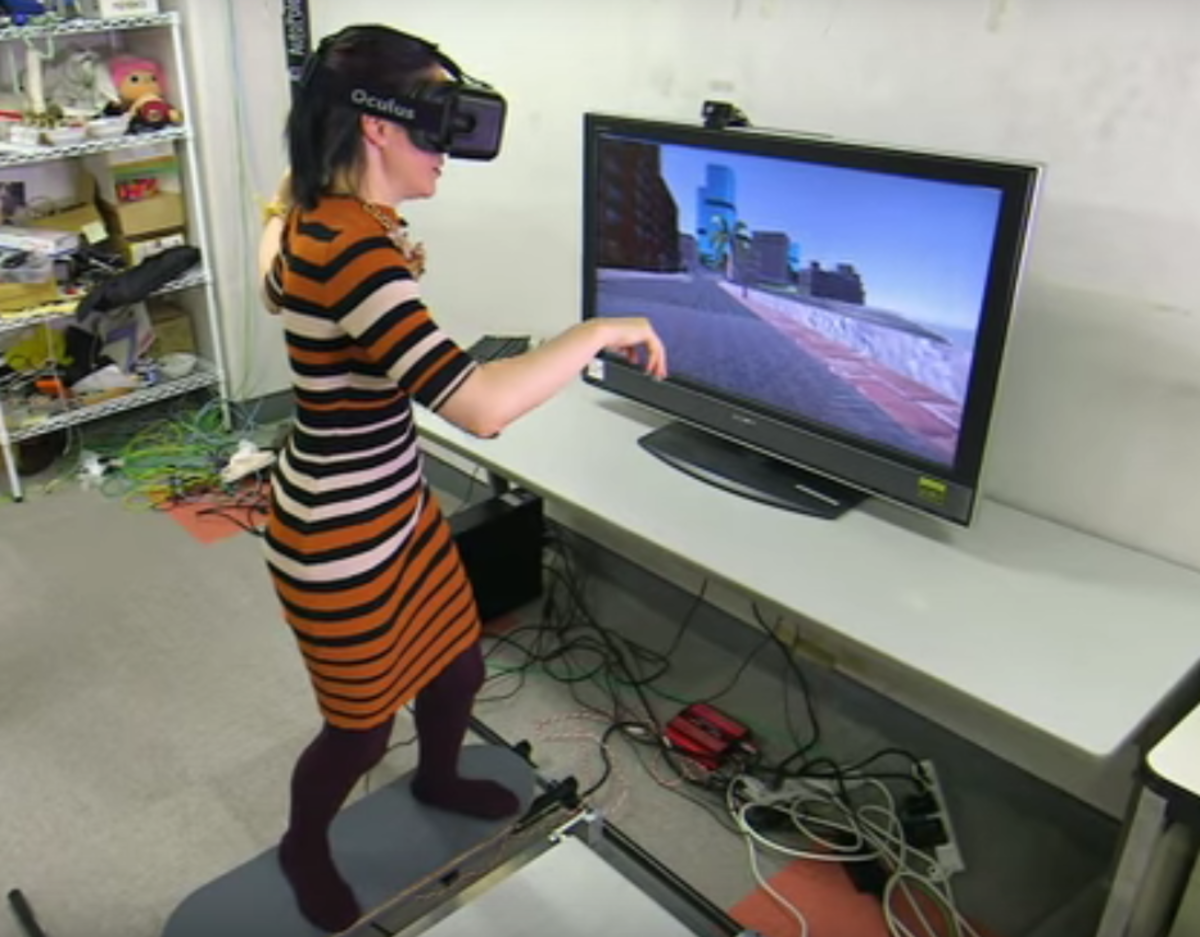 A sensor in the treadmill dictates how fast or slow you go in the game.
"When you kick the treadmill, the foot sensor in the treadmill detects your kicking force and then the computer simulates the kicking force and then the skateboard and (computer generated) board will move ahead," creator Daiki Sato told the BBC.
The design is still in it's very early stages so whether or not the virtual reality boards are ever commercially sold has yet to be seen.
More from GrindTV
How to make the most of your first outdoor meet-up
Man dies after being struck in head with skateboard at Starbucks
Study shows cyclists exposed to increased air pollution
For access to exclusive gear videos, celebrity interviews, and more, subscribe on YouTube!