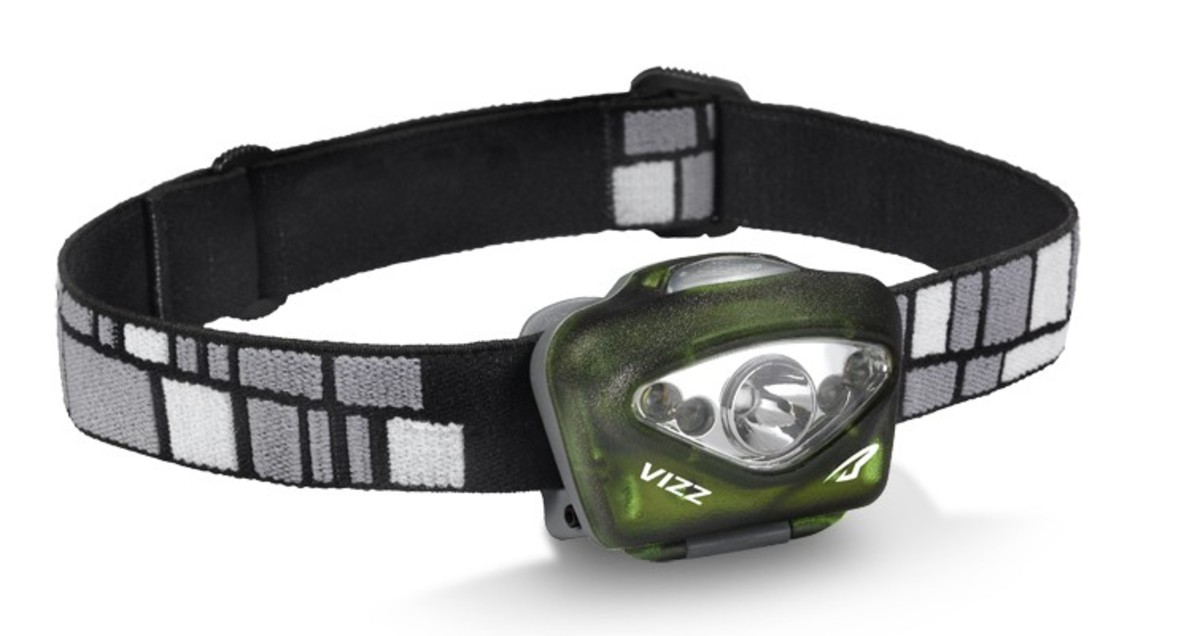 By Alan Kesselheim
Full disclosure. I'm kind of an on-off guy. Sure, hands-free light was a major breakthrough, but then the techies got a little out of control. In an effort to out-feature the other guy, basic headlamps sprouted all manner of complicated straps, tricky double-click on/off switches, weird battery packs, hard-to-feel power buttons, colored lights, flashing lights. Look, I don't need a laser show. I just want to find the bag that has my dinner in it.
The Vizz has a few features, but it's compact, light, sturdy, and intuitively straight-forward. The power button is easy to find, even with gloves on. The battery closure is a threaded screw with graspable head and stopper so it won't fall out in the sand. One click you get easy-on-the-eyes red light. Two clicks for full power. Press and hold for adjustable light level. One more click and it's back to dark. There are a few more bells and whistles, but that's the basics. One, simple head strap holds it secure. Best of all, for klutzy paddlers like me, it's waterproof to 1 meter for 30 seconds, so when you drop it doing dishes on the lakeshore, you're still good.
Intel: www.princetontec.com; 165 lumens, 3 AAA batteries, 92 grams; msrp – $49.99.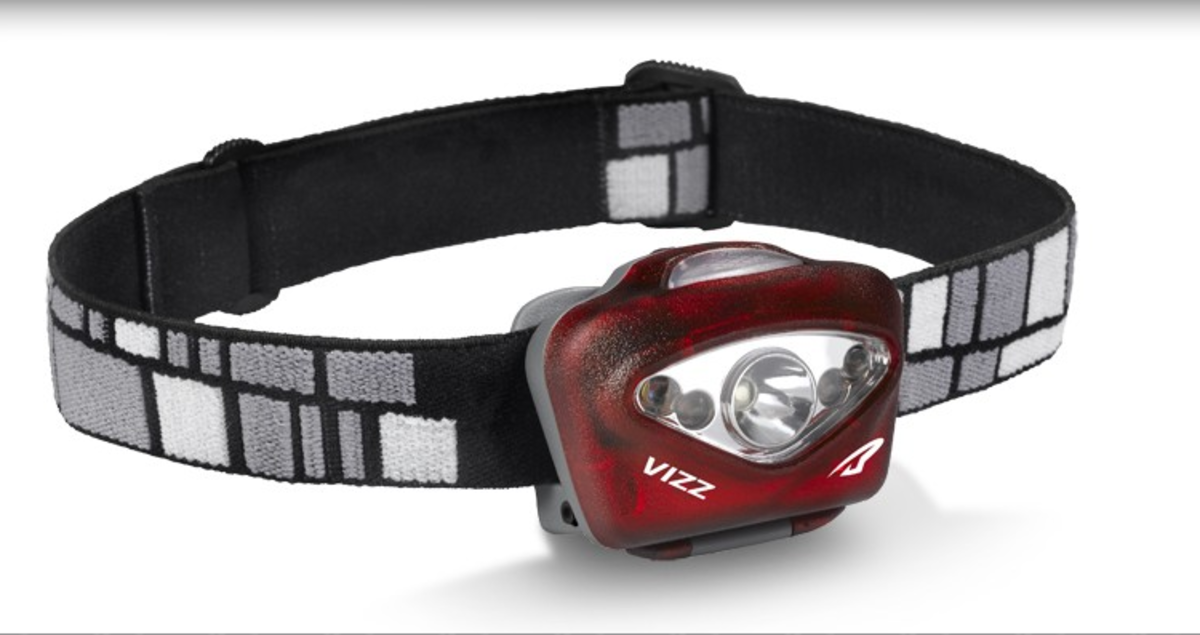 The article was originally published on Canoe & Kayak
For access to exclusive gear videos, celebrity interviews, and more, subscribe on YouTube!