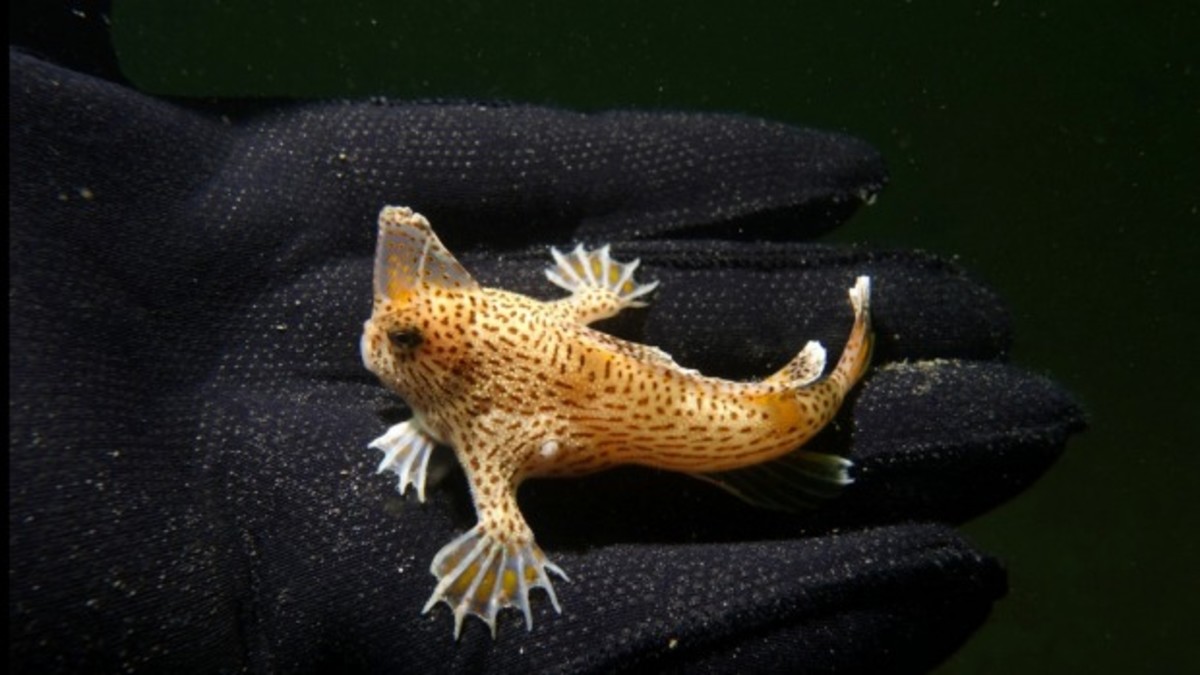 A recent survey of the little walking fish called a handfish revealed that its population has been reduced to just 79 fish, prompting scientists to consider a captive breeding program, The Sydney Morning Herald reported.
The finger-sized handfish was once widespread globally but is now only found in the Tasmanian waterway of Hobart's Derwent estuary, and numbers are dangerously low, say scientists from the Australian government's agency for scientific research.
"It would be very prudent to think about captive breeding of the fish at this stage," said Dr. Tim Lynch, senior research scientist from CSIRO. "We're organizing a workshop to cost it out, and see what we can do."
This call for action was prompted after CSIRO completed an exhaustive survey of handfish colonies, making 100 traverses in bone-chilling dives and discovering a meager population of the walking fish.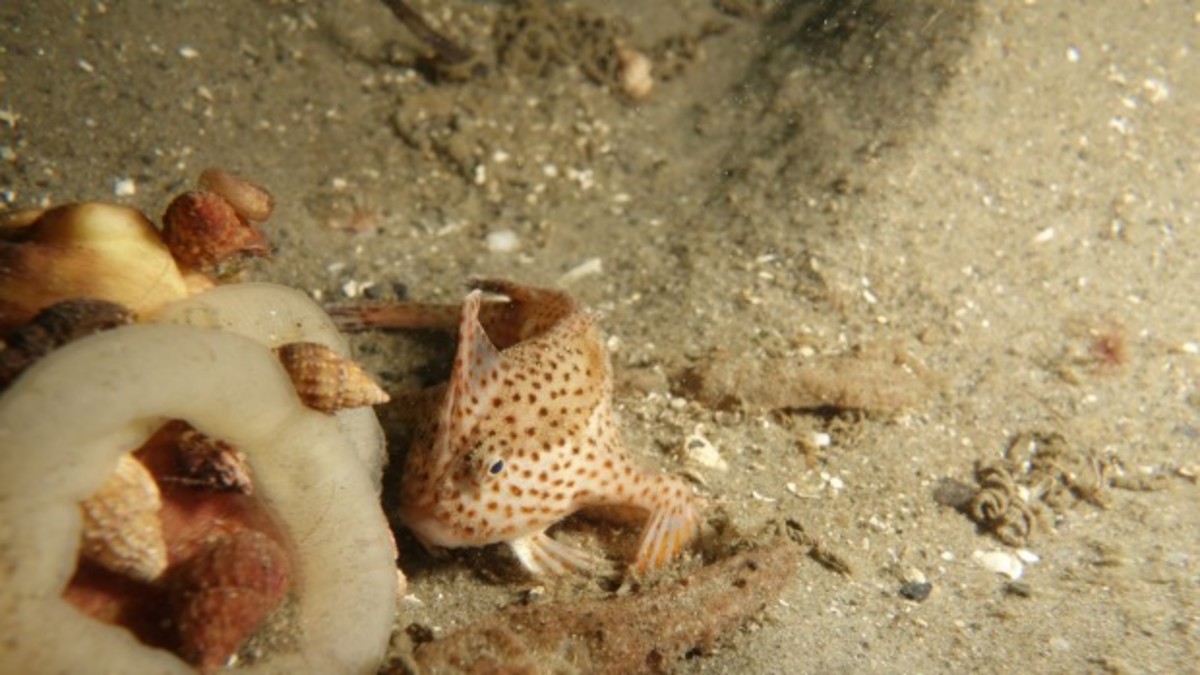 From The Sydney Morning Herald:
The frown-faced fish uses its hand-like fins to creep over the sea floor before pouncing on its minute prey. When threatened, it spreads the fins in display.

Listed as critically endangered by the International Union for Conservation of Nature, the handfish may be falling victim to its own habits of careful parental care, and loyalty to local habitat.
The walking fish lays its eggs on the sea floor and then stands guard, but the feral north Pacific seastar is demolishing its camouflaging habitat and exposing the handfish to predators, Lynch told the Herald.
To prevent this from happening, scientists planted small pieces of artificial spawning habitat that is inedible to starfish, but it gradually gets submerged into the sand, becoming ineffective.
Local changes in three of the nine previously known handfish colonies have decimated the walking fish. Nutrient run-off created an algal mat on the sea floor in one colony. Yacht moorings were laid in another. And council storm water drain engineering broke up the third area.
"We found only between one and three fish in each of those places," Lynch told the Herald.
It was unclear how long it would take CSIRO to complete a working plan.
More from GrindTV
Go underground and try cave climbing in Thailand
Revisiting New Orleans with survivors of Hurricane Katrina
Surfing transforms poverty, fixes addiction in southern India
For access to exclusive gear videos, celebrity interviews, and more, subscribe on YouTube!