There's always those people that pull out all the stops for Halloween and come up with costumes we'd never think of — like the guy skiing in Brooklyn last week.
RELATED: Photos: Californians paddle out for Halloween surf contests
Well, Brooklyn skiing guy may have been upstaged in New York City by a legit Silver Surfer.
Jesse Wellens of the Prank Vs Prank YouTube channel got himself all painted up, grabbed an electric skateboard and attached a surfboard on top of it to hit the streets of NYC this Halloween.
RELATED: Man on skis invades Brooklyn subway stop and Williamsburg Apple store
Wellens isn't new to this: last year he was the guy who dressed up as Aladdin and rode through the streets of NYC on a "flying carpet" atop a skateboard. He may have won Halloween costume prank on the streets of NYC yet again this year — even the NYPD approved of him!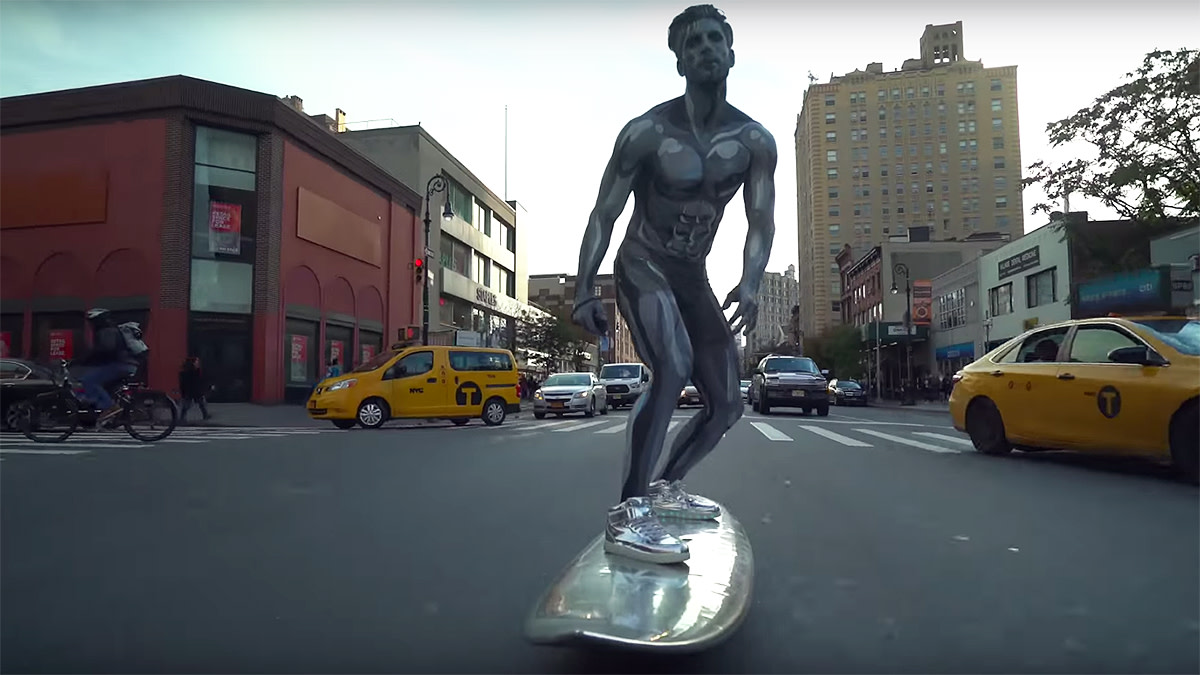 More from GrindTV
Eddie Aikau Big Wave Invitational and sponsor Quiksilver part ways, contest in jeopardy
Patagonia closing all U.S. retail stores on Election Day to encourage voting
Boat charters or land camps: What's a better surf trip?
For access to exclusive gear videos, celebrity interviews, and more, subscribe on YouTube!