The relationship between surfing and skateboarding has been around since the dawn of skateboarding. It was surfers who took to the sidewalks and began surfing them. And it was skaters who have influenced the heights that surfers are now heading above the lips of waves. One group of guys wanted to really marry the two though.
YouTube user Fabian Doerig decided to attach trucks and wheels to one of those wooden "surfboards" used as displays — they're not really surfboards and they are just pieces of wood cut and painted to mimic a surfboard. But at 20-inches wide it's still a beast to skate.
Doerig and crew do quite well on it though, nabbing some flip tricks and hitting some quarterpipes with it. I don't think we'll be seeing this catch on, but good to know someone can do it.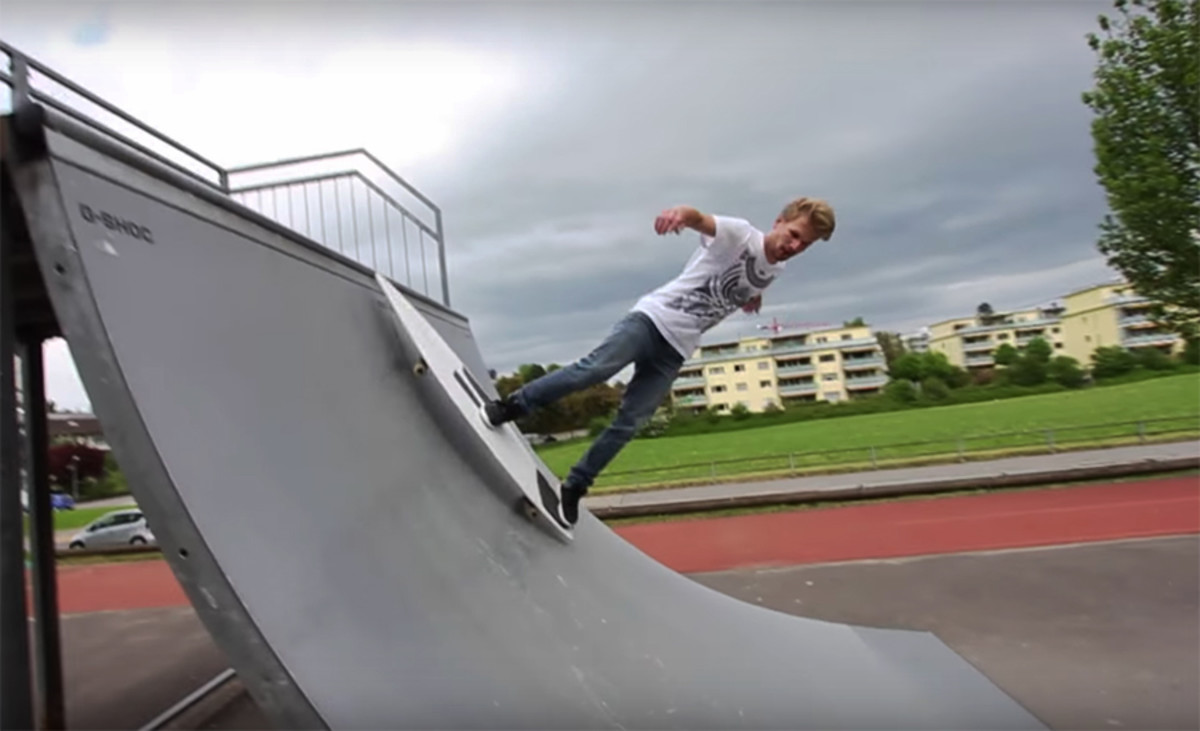 More from GrindTV
A shark deterrent surf leash will soon be available
Is your camping tent exposing you to carcinogens?
Skydiver trying to sell bottled air he captures on jumps
For access to exclusive gear videos, celebrity interviews, and more, subscribe on YouTube!