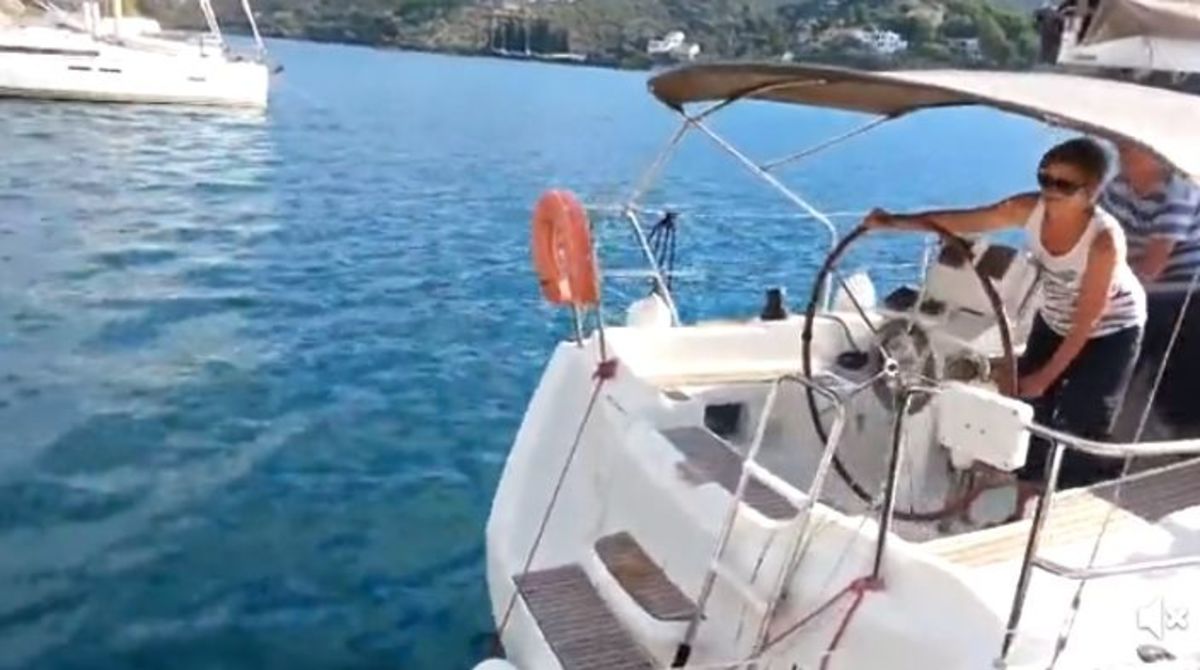 A woman without boating experience was unwisely given the helm of a sailboat to dock on the Greek island of Poros and promptly became the subject of a blooper video on how not to dock a boat.
Nicolas Tarquini, a lead skipper for Greek Sails Flotilla, was on a boat next to the woman trying to dock the sailboat and captured the hysterical episode on video, as shared by Jukin Media:
Guys on the dock were trying to help out, instructing the woman to go "forward, forward — the other forward!"
Alas, her forward was actually backward.
After the sailboat begins to back away from the dock, one gentlemen trying to climb aboard to help steer wound up falling in the water, adding to the mayhem.
Tarquini explained to Jukin Media what happened, not that there needs much explaining:
"This was during the tying-up process and on board were some of the clients. This was suppose to be a normal, easy procedure. The problem was the lady who was driving. Her husband decided it was a good idea to teach her parking in that situation. Obviously it wasn't. She put the throttle in reverse instead of forward, that's why she crashes the deck."
Much to the delight of those of us who enjoy bloopers.
More from GrindTV
The North Shore comes alive in Hawaii, Du Ciel Part 1
Mick Fanning chasing world title despite brother's death
320 Santas set world record for biggest surf lesson
For access to exclusive gear videos, celebrity interviews, and more, subscribe on YouTube!