A kayaker had a stunningly close call with two humpback whales over the weekend in Half Moon Bay, California, coming within inches of the pair of lunge-feeding whales, and catching the entire incident on camera:
Eddy Willis, who is from California but currently works in Nevada for the Department of Wildlife, has been touring up and down the Pacific coast trying to set the record for the most lingcod fish caught from a kayak, according to KIRO7 News in Seattle.
On Sunday, the sixth day of his 13-day fishing tour, Willis came face-to-face with the humpback whales.
RELATED: Lunge-feeding humpback whale collides with paddleboarder
And despite his shocked face in the video, Willis told KIRO7 that he wasn't afraid of the giant mammals.
"To me, I love whales, I love sharks," Willis explained. "It's an adrenaline rush more than anything."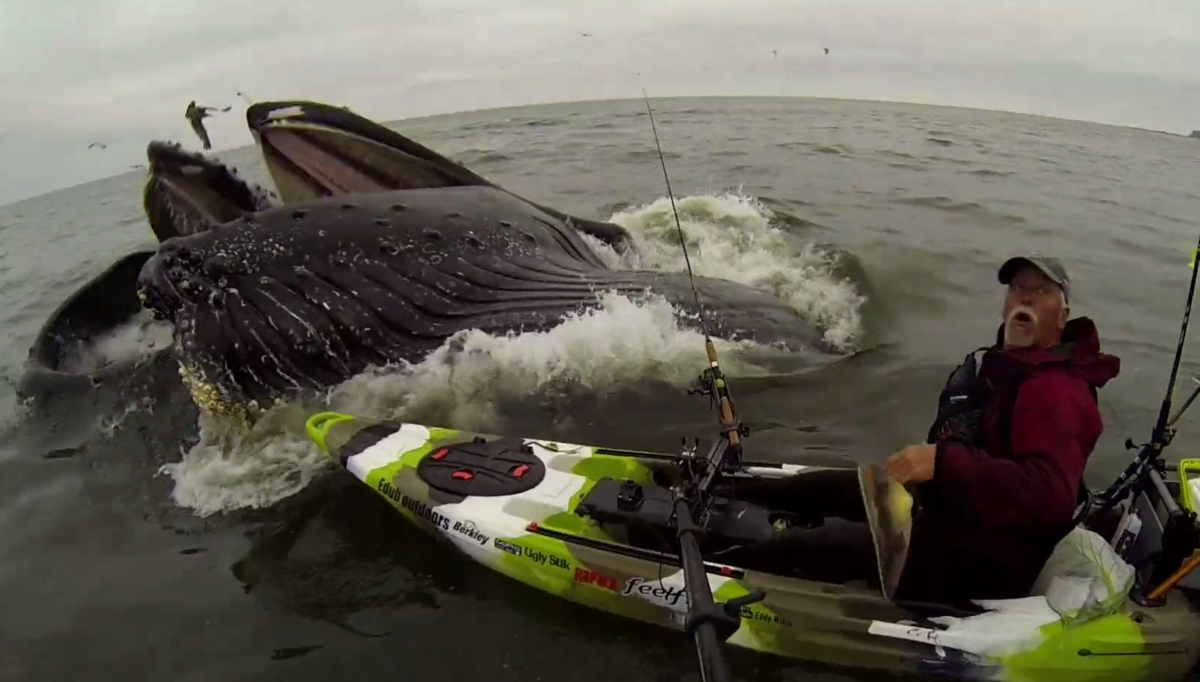 Willis has been cataloguing his kayak fishing experience and all of his run-ins with marine wildlife up and down the coast on Facebook, and claims that this was the craziest one to date.
"This is the biggest one yet," Willis wrote in a Facebook post showing the lunge-feeding whales. "[It] was FRICKEN AWESOME, so gentle."
More from GrindTV
This revolutionary app is transforming your daily surf reports
How to maximize your roof racks for your summer adventures
5 of the most amazing multi-day river trips
For access to exclusive gear videos, celebrity interviews, and more, subscribe on YouTube!